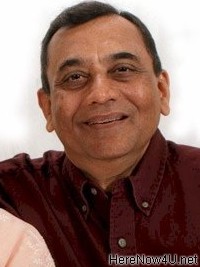 Lifetime
Born:
21.02.1940, Mumbai
Address
6, Narayan Niwas, 323/D, Dr. Ambedkar Road, Matunga (East)., Mumbai, India 400019
Mumbai, Maharashtra, India
Contact
E-Mail:
Links
http://scientificmeditation.blogspot.com/
About
Married to Mayuri Zaveri President at
Scientific Meditation

Studied at
Technical University Munich
Arun Zaveri is a graduate from Munich University, Germany, in Electrical Engineering who learned Jain philosophy from his elder brother Muni Mahendra Kumar ji and Meditation from Acharya Mahapragya ji. He has been teaching Preksha Meditation, is a visiting faculty at JVBI, has conducted Workshops and Seminars for stress management, operational efficiency, and has authored three books, studying the elements of Jain Philosophy. He was a director of Jain Center of Leicester, United Kingdom. He is an elected member of Education Committee Jain Academies International Federation, Oxford University.