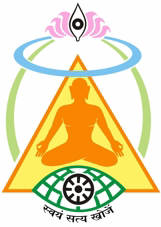 Preksha Award 2007 will be given to Smt. Asha Ben Vakil of Vashi (Navi Mumbai) on 20th April 2007 at Rawalia, Rajasthan, on the auspicious occasion of Akshay Tritiya. Acharyashree Mahaprajnaji on the first day of Maryada Mahotsav 2007 in Gangashahar has announced that Asha Ben will be the awarded.
Asha Ben holds M.A. in Jainology & Comparative Studies. She since many years is practicing Preksha Meditation at home with her family daily. Fully devoted trainer of Preksha Meditation, she selflessly is giving training to all those in the society who are interested in substantial change of outlook and lifestyle. Her husband is also a renowned Preksha trainer.
Daughter of late J. S. Zaveri, professional electric engineer specialized in science and technology who was awarded the honor of 'Preksha-Pravakta' (exponent of Preksha Meditation) by Acharya Tulsi, Asha Ben is practicing a lifestyle based on realization of Jain values since childhood. Her elder brother is Munishree Mahendra Kumarji.