Jain Society of Greater Detroit
---
JSGD 24th Anniversary Gheeboli
Pranam Respected Society Members,

JSGD is celebrating its temple's 24th anniversary from 6/24 - 6/26, 2022.
Sh. Narendra Bhai Nandu and his team will perform the ceremony live at the temple.
We request all members to take a moment and sign up for Gheeboli lists, which will be posted on temple bulletin-board on May 15th. We greatly appreciate your participation. Thank you all for your support!

99 Yatra (2022/2023) Shree Shatrunjay Mahatirth Palitana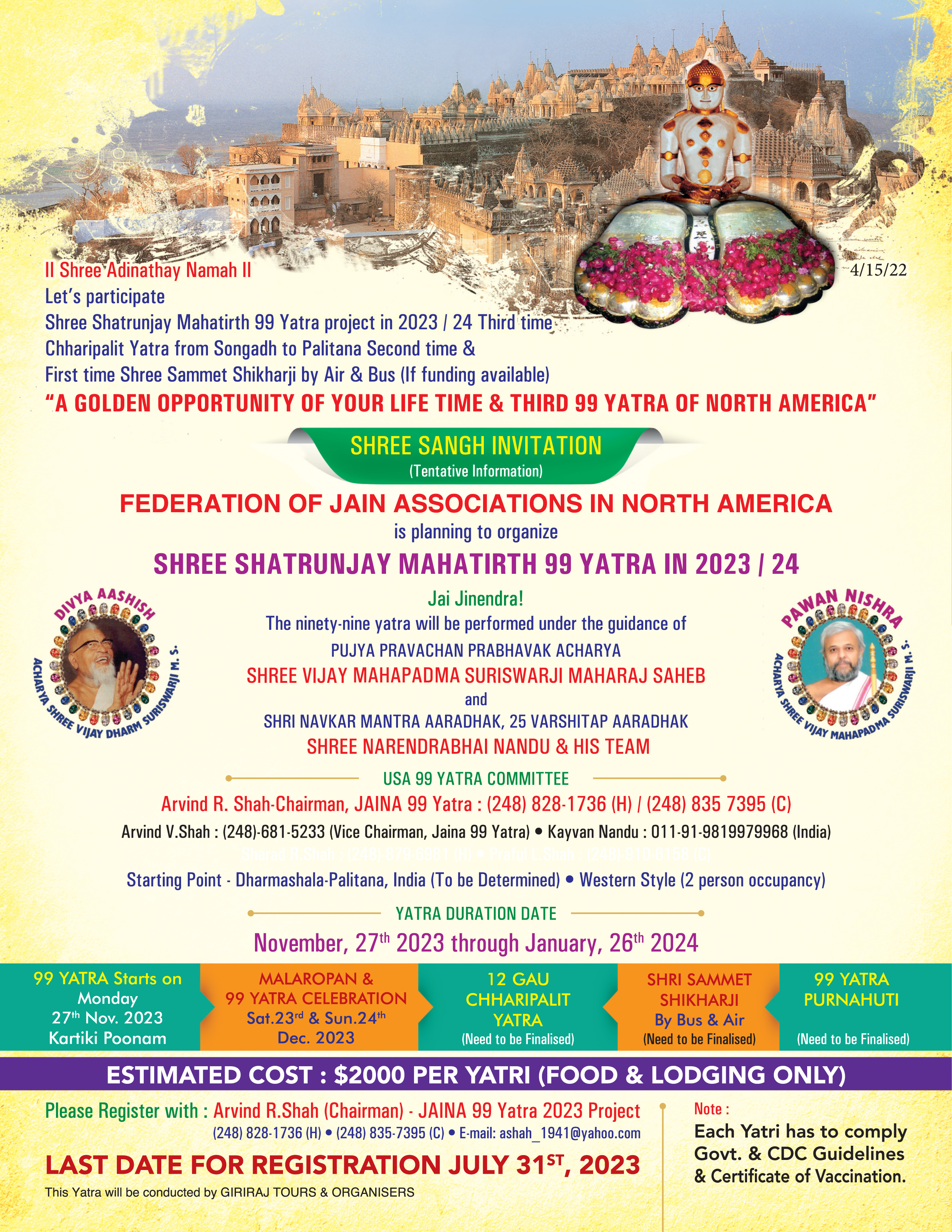 Please use the link below for the Sponsorship form
https://mcusercontent.com/ed948b5cbd5baca4dcefc1062/files/bf068e02-5e04-3a7e-d1e7-1653922507d0/SponsorshipForm2023.docx
JOY Mother's Day Event Pictures
JOY organized the Garba event to celebrate a special day for Mothers.
Please click on the link to view the pictures from the Garba event
https://onedrive.live.com/?authkey=%21AO65tzApHevWwzg&id=7645E60D1D78381C%21210902&cid=7645E60D1D78381C