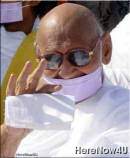 Is it rational to thrust religion in the context of social or national problems? The approach of Jain Acharyas is very clear on this point. There are two kinds of laws: mundane and transcendental. Transcendental laws do not support the secular law; nor do they violate it. Both kinds of laws function well in their particular spheres. "All the worldly laws, provided they do not interfere with our basic religion, are acceptable to us."
Social values, national values, intellectual values - all these are different from one another. Moral and spiritual values are different from each other at the same time they are identical. Spiritual values are limited to the individual. Where others are involved, they become moral values. The morality of Anuvrat is neither social nor national; it is religious...
The whole morality of Anuvrat is spiritual morality. Wherever there is relationship, the question of morality comes to the fore. It is in relationship with another that a man gets an opportunity to appreciate the good and the evil latent in himself.
Spirituality transcends language. It means that there is no difference between the nature of spirituality and morality, the difference lies in the practice thereof. The practice of spirituality is an exercise of introversion, the practice of morality, on the other hand, is an exercise of extroversion. When the spirit of religion turns inwards from outside, it is spirituality. When the spirit of religion, sprouts outwards from within, it is called morality...
'Do not deprive anyone of his livelihood!' In today's language, we would say, 'Do not exploit others!' Exploitation means to seize another person's rights...Exploitation is the modern term. Exploitation is linked with behaviour. When religion manifests itself in one's life...it takes the form of morality. When religion bides within, it does so in the form of spirituality. From this angle, the Anuvrat Movement is spiritual as well as moral. Non-violence, truth, etc., the great vows and the small, constitute spiritual values. The rules of conduct associated with these are moral values. For example, not to torment -another, not to mutilate any part of the body, etc. This is the practical form of non-violence.
The practical form of truth is not to utter a bitter word, not to tell a lie, not to indulge in exaggeration. It means to see things as they are. Truth is a spiritual value, also a practical value. Likewise, the five small vows have a spiritual aspect, as well as a practical one. These also constitute social values. These values influence society. Tolerance is the fundamental basis of society; at the same time, it has a religious value. Similarly, the social value of not-stealing equals its spiritual and moral value. If, besides being a social value, the Anuvrat is presented as a national value, it would open up a new dimension.