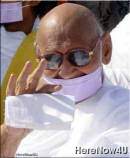 No man-made rule is perfect and no tradition can claim eternity and omnipotence of its codes of conduct, or as representing the final truth.

The slaves of tradition have no thirst for knowledge. They seem to have attained truth so to say. There is nothing more left for them to know. For them ideal truth, does not exist. It is true that they have known is the whole truth? They have no use of spiritual exertion or sadhana because there remains nothing for them to achieve. Those need sadhana who believe that what they know is only limited and incomplete knowledge, and there is yet much to be known.

Advocates of religion are often caught in dogma. They may agree what they have known is not absolute, but they insist on believing what others believe is absolutely wrong. The clash of sects is the result of such a dogma.

Sects embody traditions. The ideas of the head of a sect come to be accepted as the philosophy of the sect, which in course of time became a traditional philosophy of life. All sects and traditions embody only a part of truth. Some sects and traditions are nearer to truth as compared to others.

Absolute truth can be attained only in the state of self-realisation. In our quest for truth the ideal to be attained is more important than the means of attaining it. The followers of tradition on the other hand are more concerned with the means rather than the end.

It is wrong to say that all those who belong to a sect are not seekers of truth or those who do not belong to a sect are not dogmatic. If sects had been opposed to the search of truth, either the sect would have disappeared or there would have been nothing to be known about truth. The fact, however, is that sects are not opposed to investigation of truth.

Sects cannot be reconciled with each other except on the basis of the search of truth. Unfortunately, the search of truth has almost ceased and this can be easily inferred from the mentality prevailing in the sects.

People became suspicious whenever Jain monks tried to do simple changes in their traditional lifestyle. Everything new makes them alarmed simply because, as they say, such things did not happen in the past. That is the reason why Jain acharyas hesitate to bring about changes in the traditional modes even though they realise that everything is not well in tradition.

Let us take, for example, the ceremony of Paryushana or Samvatsari. The Paryushana refers to conditions during the rainy season as they existed 2500-years ago. Much has since then been added to the ceremony. Some perform this ceremony on the fourth day of the month, whereas others on the fifth day, yet others on the 14th day and so on. Paryushana has lost its importance because what has come to be important is the day on which the ceremony is to be performed.

Our attention being focused on formalities, we have lost sight of the essence of religion embodied in the tradition. The problem can be solved only by probing the tradition and rehabilitating the truth. We have to link tradition with truth. The attainment of absolute truth is not possible. The search for truth will have to be conducted for a long time to come and as far as man continues to live.

Had we been more devoted to truth most of our problems would have been solved long ago. Truth can be attained only through the awakening of consciousness. Spiritual experiences make our mental attitudes flexible.

It is dogma that hides truth. Dogma creeps only in those minds which are not enlivened by spiritual experiences. We will have to emphasise the primacy of spiritual development if we want to avoid the opposition of sects. Spiritual development will logically result in the harmony and unity of sects.