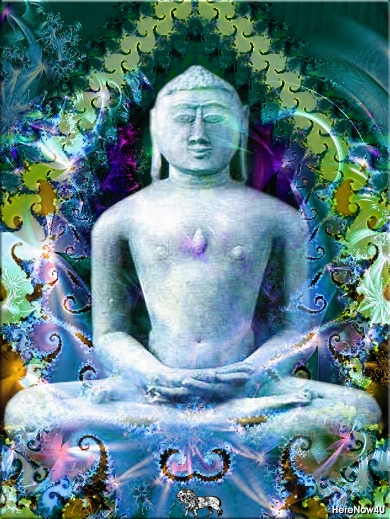 On 19th November 2005, Dr. Chris Hewer, an advisor on Inter-Faith Relation to the Bishop of Birmingham, UK, has been convening a group of people occupied with questions of ecology, environment, and sustainability from the standpoint of different faiths.
Dr. Hewer had approached Arvinder Jain, secretary of International Mahavir Jain Mission of Birmingham, for finding a suitable Jain speaker. After being unable to find another person, Arvinder took this challenge and decided to deliver the lecture himself. Inspired by Acharya Mahaprajna, and supported by
Dr. Renuka Jain from Umea University, Sweden, Arvinder prepared a presentation with some scientific insights of the Jain religion concerning the subject, as given by Lord Mahavir about 2500 years ago, being far ahead of his time.
The following scholars attended the seminar on ecology at the Jain Ashram:
Chris Philpott, a Zen Buddhist ecologist from Leamington Spa
Claire Francis, ecology adviser for the Church of England in London
David Shreeve, chairman of the Conservation Foundation
Mary Williams, retired theologian and natural scientist from Solihull
Toby Howarth, successor of Chris Hewer as Inter-Faith Adviser
Muhammad Imran, development education manager for Islamic Relief
Mohammed Amin, Muslim scholar
Sadaf Ali, Muslim student
Gopinder Kaur, Sikh teacher from Soho Road, Gurudwara
Peter Creagh, Lecturer from Wolverhampton University
The Muslim friends prayed during the lunch-break inside the Jain Temple, and they all enjoyed a vegetarian meal afterwards.
Dr Chris Hewer commented that the seminar was brilliant, thoroughly enjoyable, and educational.