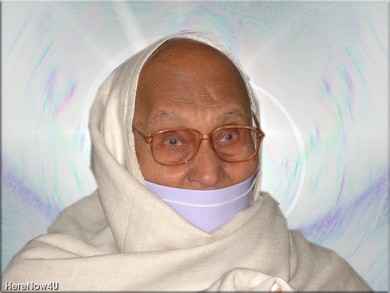 The educated groups of society are mainly influenced by thinking in terms of economic development and do not like to hear about ethics and religion. Religious persons are mainly focused on religion and do not want to be related to economic development in their actions.
So there is a big gap in between.
The main problem is that the concept of balanced development is totally ignored and the same has been lost.
People are talking one-sided about development in the field of ethics, religion and character, on the other side they are talking on economic development one-sided as well. Ethics and religion have two main basic concepts, non-stealing and truth. These concepts create relationship.
Where stealing and speaking lies become prominent, relationships are broken, ethics and morality cannot be there. When the mind is bend towards economic gains, to get more comforts in life, if it is not checked, immoral activities increase and morality is put in the back yard.
If the concept of leading hard life is developed in society, persons do not behave immorally. Social standards, comforts, availability of consumer goods in abundance, and the wrong thinking of seeking pleasure in comforts have made persons confused. They are unable to think of moral living.
If society does not change its outlook, teaching of ethics will be found in books only. People, societies and nations wishing to develop ethical code and non-violence, should think deeply on this issue.
See also:
The Quest For Truth - 01.16 - Valuable Principle: 3. Aparigraha

The Quest For Truth - 01.17 - Valuable Principle: 4. Man And Capacity For Work