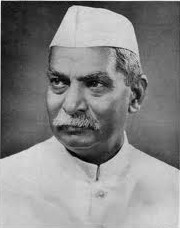 Lifetime
Born:
03.12.1884, Ziradei, Bihar, India
Passed away:
28.02.1963, Patna, Bihar
About
Rajendra Prasad - 1. President of India - was an Indian politician and educator. He was one of the architects of the Indian Republic, having served as the president of the Constituent Assembly and later as the first president of independent India. Prasad is the only president to have been elected twice for the office.