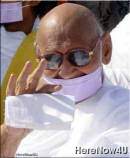 Thursday, December 6, 2007
Violence and crime are two major problems we face today. Violence has a myriad forms. One major factor behind violence is the individual tendency to grab more and more, denying others their share. The latter react with violence which sometimes assumes the shape of terrorism. Even as one man is busy earning, he wants to earn at the cost of others.
This exploitation is an important cause of violence. If we analyse the phenomena of thefts, robberies, kidnapping and murders, we find that one man's instinct is encouraging the instinct of another person. Greed and selfishness as individual instincts give birth to savage cruelty. In fact, one man's cruelty shifts to the victim and makes him cruel too. Many of these problems would not have appeared if there had been no greed in man.
Society has come into being so that man may live in peace, and be free from all worry and anxiety. There can be no happiness in the absence of peace. One can pile up items of comfort, but not of peace and happiness. We should never forget the fact that material objects and peace are not the same. Material objects and happiness are not the same. We should also remember the fact that problems and unhappiness are not the same. A problem may occur at the physical or mental level.
However, intellectual awareness transcends these levels. If we cling to a problem, there can be no solution. If we are genuinely interested in improving human relations, we should refine the instincts of 'I' and 'my' so that selfishness is not fortified and the freedom of others is not transgressed. If someone is mine, it does not mean that he or she has no independent existence. A relation is justified only to the extent it is useful without trampling on someone's freedom.
Life cannot be led in isolation. To consider the problems of those related with our life amounts to considering the problems of relation, adopting an attitude of sensitiveness and compassion towards others, making relations cordial and refining them.
It is very difficult to know how to improve relations or how to make them cordial. The difficulty is caused by the persistent presence of the ego.. As long as the ego is uncontrolled, selfishness will grow strong and will prevent cordiality or relations.
Religious teachers have discovered the ways of curbing the ego. Anuvrat has given a philosophy for this purpose. The first step is to resolve or to take a vow, which symbolises great strength. With the awakening of a resolve, the process of transformation commences.