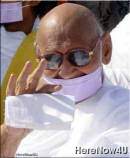 Central Chronicle

Wednesday May 28, 2008
Our problems are related to our behaviour, and our behaviour is linked with our senses…
Today, neurology has developed greatly. Many scientists today are also working on consciousness. According to neurology, there are three levels of consciousness: Conscious mind, Unconscious mind and Super (higher) conscious mind.
To think is the function of the conscious mind. On this level of mind, we think and imagine. It is the job of the waking state of consciousness, the waking mind. Those who live on this level consider thinking to be the highest activity. But thinking is not the highest function. Many ugly thoughts also arise from thinking. While thinking has its place, there is no extra value to thinking.
The second level of the mind is the unconscious mind. It is the centre of the emotions and behaviour, where our behaviour is determined. All our emotions are linked with it. Man usually lives in the world of emotions.
Now we should analyses the root of all problems: from where do they arise? On comparing the conscious mind and the unconscious mind, we find them to be the levels of sensory consciousness. Our problems are related to our behaviour, and our behaviour is linked with our senses.
The third level of mind is Super (higher) conscious mind. Here, problems are solved. It is the level of the world beyond the senses. Its function is knowingness, ie only knowing. The word only is used for the world beyond the senses, for the super conscious mind. If one can understand the fact of 'only knowing' [& hold on to the word 'only], and if this can be practiced, it can free one of millions of mental & emotional problems.
The practice is very difficult, but it is important to correctly grasp the word 'only'. What is the purpose of Preksha Meditation? Why? A brief answer to this question is - The development of that consciousness which is linked to the word 'only, that consciousness to which nothing else is linked - 'only listening', 'only seeing', 'only tasting'. Once the practice of 'onliness' is established, there will be no room left for attachments & aversions to arise. Where 'onliness' is absent, there attachment and aversion exist. This 'onliness' is the purest form of knowing. It is the (super) higher consciousness. One of its results is intuition. The power it gives us is the ability to know the ultimate truth, without the help of the senses or the mind. I want to give illustration in this context. Acharya Bikshu's intuitive power was awakened. There is not just one example, but there are many examples to reveal this. On one occasion, a man came to him & asked: "How many legs does a horse have?" Acharya Bikshu counted "one, two, three, and four" & then replied "Four." The man said: "I had heard that you are a genius, even a small child would have replied to such a question immediately, but you have taken time in counting, one, two, three & four."
Acharya Bikshu said: "If I had answered this question immediately then your next question would have been "How many legs does a centipede have? Then I would have had to think & you would then get the chance to say 'answer this question immediately, so that we can know what kind of genius you are!'" The man admitted that he had indeed come, planning thus. How could his forethought become known to Acharya Bikshu? He neither told Acharyaji, nor was it discussed, yet how did it come to be known? When the intuitive power is awakened, even the untold is automatically known as 'Pratibhagyan'. In the words of Acharya Haribhadra & Hemchandra, 'Pratibhagyan' is neither Keval Gyan (perfect knowledge) nor Shrut Gyan (literal knowledge). It is neither day nor night, it is the knowledge of the dusk. It is knowledge in the middle category, therefore things can be previously known in Pratibhagyan. Someone would say: "Tomorrow my brother will come," without getting any letter or phone call from him. Just a feeling comes from within- and this becomes true. This is Pratibhagyan. What are the causes of our problems today? We are not putting in any efforts to awaken and develop our consciousness. We are only entangled in the lower levels of consciousness, and this is what further complicates our problems. If we try to awaken the higher levels of consciousness then our problems may be solved, as there, attachment & aversion are left behind.