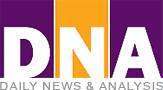 Daily News & Analysis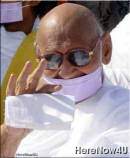 To criticise is the easiest task in this world. It does not take any effort. In this context, the meaning of criticism is to comment and find faults. The true sense of criticism however, is to perceive your inner self.
Thus the act of criticism is easy and difficult at the same time. Criticism is a relative term. Man is naturally inclined to perceive others and not himself. He does not strive to perceive his inner Self.
A disciple came to the guru and said, "sir, you are the endower of vision, kindly bless me with the vision". The guru said, "you already have two eyes, then what else do you want"? He said, "with my two eyes, I can see knowledge but it also gives me darkness."
Is there anyone who has no darkness? This darkness exists under every light. Our eyes nurse darkness. Several people, in spite of knowing the truth, try to hide it and see only what they want to see. This is the nursing of the darkness. The world is full of deception and cunningness, simplicity is hardly seen anywhere.
Today, it is accepted that knowledge and darkness move concurrently in life. Some things are clear and some are hidden. Man forms wrong beliefs. Some reasons are geographical and some are natural. Man has adopted a false outlook and belief, which is the cause of his darkness. Knowledge in his life is getting reduced gradually and darkness is increasing. As long as deception, desires and a false outlook govern his life, man cannot perceive his inner self.
When a person does not perceive his inner self, he can never be simple and innocent. He will try to hide everything. Even a child learns to hide his own mistake. The child learns to conceal facts. He thinks that if he tells the truth he might get a scolding and that hiding facts is safe.
Being safe after hiding facts he concludes that revealing invites problem, friction and rebuke. Hiding appears to be easy, adaptable and smooth, so he goes on hiding. He only hides his shortcomings and does not know how to criticise. So the practice of prekshadhyana is very effective because the person who has learnt to perceive his inner self, drops the tendency to hide.
He actually perceives the vibrations, perversions, and other emotions occurring within him. He accepts that there are many evils within.
Many perversions, maliciousness and viciousness exist but is there need to hide? The first principle and result of criticism is to admit candidly the perception of evils pervading within.