The Pioneer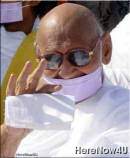 What surprises me is the reckless use of water by man today. He remains sitting under a water-tap and is blissfully unaware of the fact that a lot of precious water has flowed into the drains. The result is that the problem of drinking water has become extremely grave throughout the world. The United Nations officials and scientists have already warned us against this sort of reckless consumption of water. They are of the view that if this extravagance continues pure water will not be available on the planet after four-five decades. One would get it only after recycling the gutter and drainage water. A time will come when the people will have to be content with the recycled and purified water obtained from dirty places.

Mahatma Gandhi gave a serious thought to it. Once in Allahabad late Pandit Jawaharlal Nehru was pouring water on his hands for a wash. He poured a bit more water than was necessary. Gandhi reprimanded him for wasting water in this way. Nehru replied smilingly, "Bapu! it is not Gujarat but it is Uttar Pradesh. Here big rivers like the Ganges and the Yamuna flow. There is no scarcity of water here." Gandhi said, "The Ganges and the Yamuna do not flow only for you and me. They flow for all. We must use water carefully." This awakening itself is ahimsa. Once a person dragged a cot in his presence. He admonished him because before he did it he didn't examine carefully if there were small insects on the floor, which might be crushed underneath. It was not the right act. Once Mahatma Gandhi needed a fibrous twig from a neem tree for brushing his teeth. He asked a woman from another country who was staying with him to bring him one. She enthusiastically cut many neem twigs and brought them to him. Gandhi was annoyed and reprimanded her for his wastage. "A small twig would have been enough, why did you cut so many?" Gandhi said. These examples from Gandhi's life elucidate the significance of abstinence from unnecessary violence. It was his discreet and prudent understanding of the harm inherent in such human actions that led him to give vent to his displeasure on the two occasions explained above.

We will be able to consider the problem of peace and unrest only when our sense of discretion is awakened. In its absence we will not be able to talk about it. The question of peace doesn't arise if a man thinks neither about the life around him nor about his own life.