The Pioneer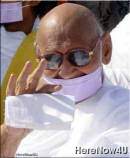 March 28 this year is lord Mahavir's — the last tirthankara of Jainism — 2,608th birth anniversary. Mahavir was endowed with powers of clairvoyance or avadhi gyan. He was born with direct knowledge or pratyaksh. On the very first day of school, his teacher noticed his transcendental wisdom and declared that he didn't require any schooling. After Mahavir's birth, his family started becoming prosperous. Impressed by this phenomenon, his parents gave him the name 'Vardhman'. Since he was clairvoyant, he came to be known as 'Saman'. Realising his power of tolerance during spiritual practice, he was named 'Mahavir'.
Mahavir's destiny was bound with liberation or moksha. His parents were followers of the 23rd Jain tirthankara, Parshva. the teachings of Parshva left an indelible impression upon Mahavir's mind. When Mahavir's elder brother, Nandivardhan, came to know of his intention to embrace asceticism, he asked him: "Brother, are you thinking of renouncing household life?" Mahavir nodded his head in affirmation. Nandivardhan said: "Why are you doing this now? We have not yet recovered from the shock of separation from our parents; you must stay at home at least for two years, and thereafter you are free to have your own way." Mahavir acceded to his elder brother's request. From a very young age, Mahavir was keen to leave his family and become a wandering monk. But he stayed on for his parents' sake. The past influences the present; it is equally true that the future, too, influences the present.
Mahavir's two-year stay at home was under the shadow of the future, so he lived like a monk. He realised that life is transient and was committed to renunciation. With his brother's permission, Mahavir got initiated into an ascetic life. His objective was to achieve complete samayika (equanimous state of mind or super-consciousness). Mahavir believed in ahimsa. He also personified fearlessness or abhaya. He believed that a person afflicted with fear cannot promote ahimsa. This principle became an integral part of his way of life.