Chernobyl Nuclear Power Plant Disaster 26.04.1986
2 tons nuclear fuel rods with 2,4 % fissile material inside

Lasting consequences of the explosion disaster in money:

Yearly 5% of Ukraine's gross national product.

A new cover has to be build after the first 25 years.
---

Fukushima I Nuclear Power Plant Disaster 11.03.2011



Photo: CNN

Nuclear Reactor 1: 50 tons (292 nuclear fuel rods)

Nuclear Reactor 2: 81 tons (471 nuclear fuel rods)

Nuclear Reactor 3: 88 tons (514 nuclear fuel rods)

Nuclear Reactor 4: 135 tons (783 nuclear fuel rods)

Nuclear Reactor 5: 142 tons (826 nuclear fuel rods)

Nuclear Reactor 6: 151 tons (876 nuclear fuel rods)
Total:
647 tons nuclear fuel rods with 4% fissile material waiting inside.




How much of this unbelievable dangerous amount is already not under nuclear melting process is not told - due to the strict information policy of the responsible - but according to scientists all reported actions facing this potential danger are unsatisfying and seem just helpless.


---

Carelessness:
Worldwide nuclear power plant companies do not remove the used material from the site, but store it in special pits covered by water at their site. It's much cheaper than to move it to a temporary dry & safe place.



Used material is much more dangerous than the fresh material inside the reactor.



The reactor is highly protected - the special pits are not.



Used matrial should be transported into a dry place for a final storage. But worldwide there is no legal place found or installed for that.
And who will pay for the protection of such a place for the next hundred thousand years and how to warn coming generations about it's danger, when this technology is long time gone...?



No nuclear reactor has any insurance. In case of a disaster you, the people, have to pay with your health & your money.
Spread of Radioactivity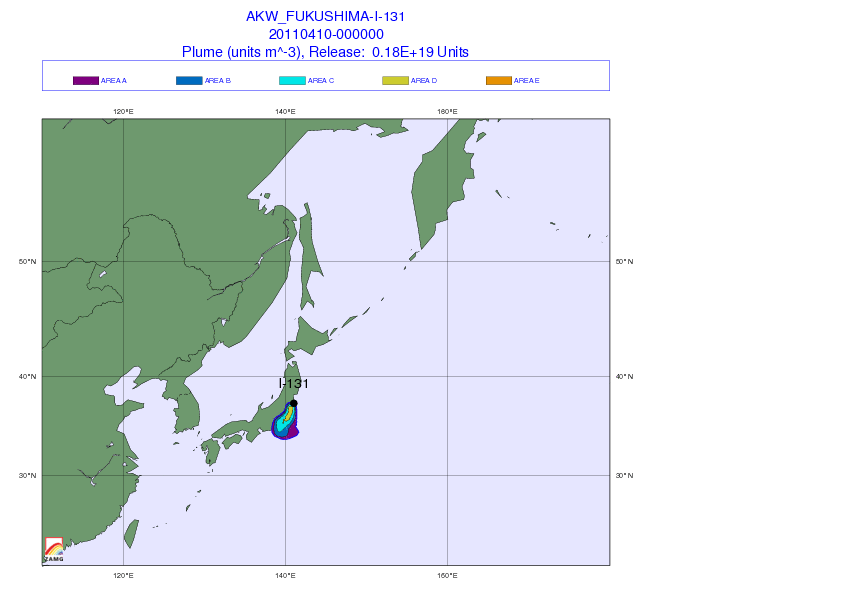 The colour scale shows a total of five colours.,,Area A" (violet) is meant to mark an area with maximum dose rate of 0,3 µSv/h, which corresponds to the amount of the natural background radiation dose. "Area B" (blue) marks a region with 3 Micro-Sievert per hour. Finally, one arrives in "Area E" with a maximum dose rate of 3 Milli-Sievert per hour. This dose rate is currently certainly not exceeded in the regional area (25x25 km2 box) around the NPP. Irrespective of the assumed emissions, the maximum value of the model is always used to determine "Area E".
Please keep in mind that, due to the decreasing level of radioactivity in the crisis region, the actual area of influence is likely much smaller than the one displayed here.
Source: zamg.ac.at