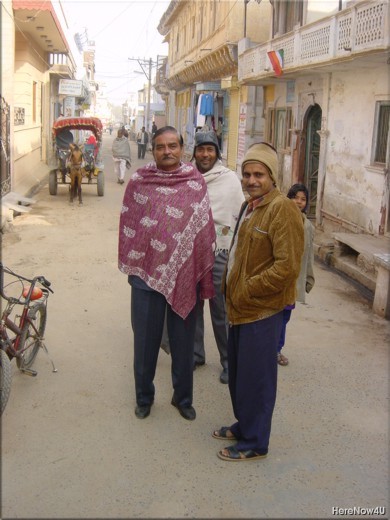 Slowly the streets became more populated, but it still was a cold morning.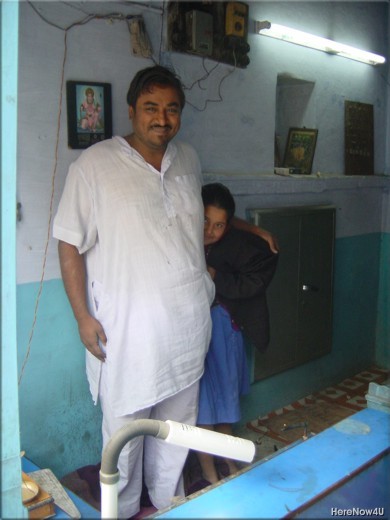 Papa and daughter were happy with the photo taken of both of them in this early hour on Sunday. The shop was about to be opened.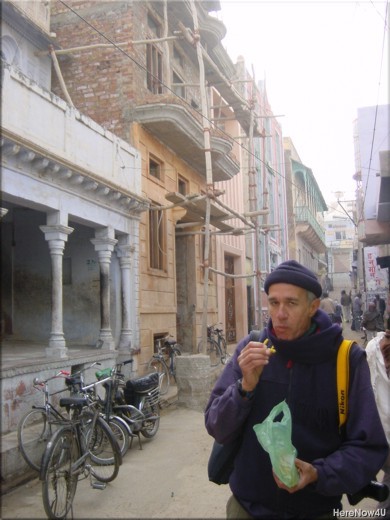 Paulo was nearly alomost hungry, as he told us. He enjoyed one of the bakery's fresh made products.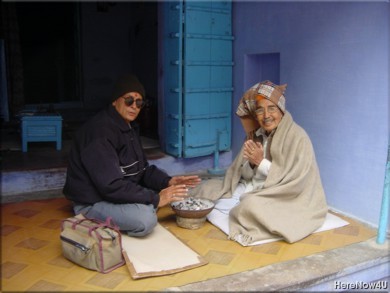 These neighbours were sitting in front of the fire and had a little chat together. One of them just had arrived with the morning train and was happy to sit down with his neighbour after a cold night in the train.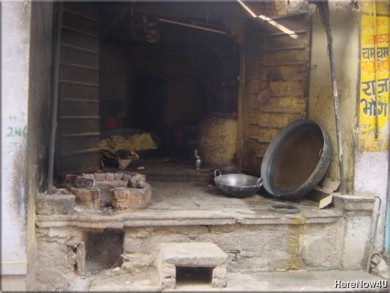 Old-fashioned and new are used together. It looked to us like a traditional bakery.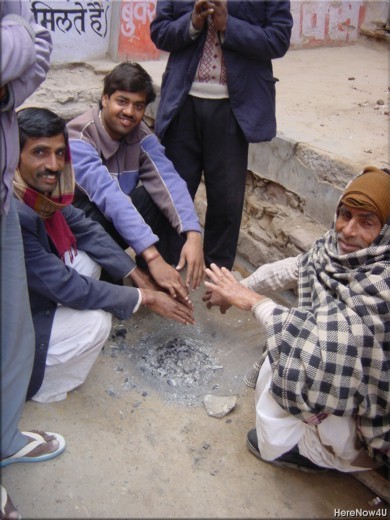 Perhaps they were sitting here since early morning, they still were basking their hands with the remains of their fire.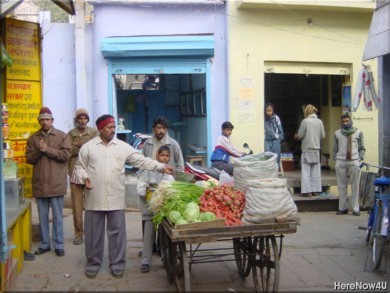 The greengrocer was presenting his goods with praise of their freshness.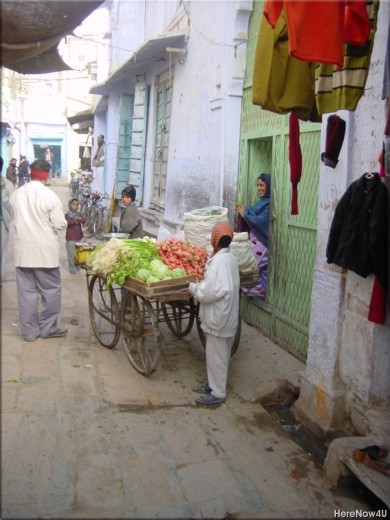 One lady called him to her house and made a choice according to the food she wanted to cook.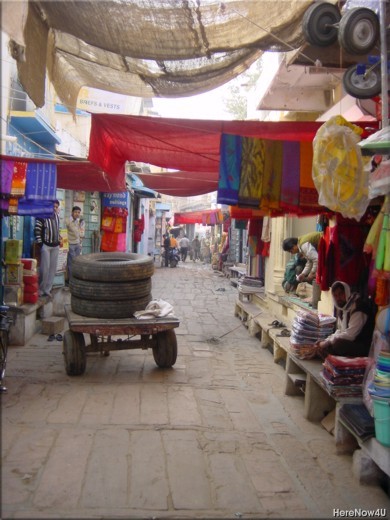 The bazar was not populated by too much customers on this Sunday morning, but shops were already neat and clean.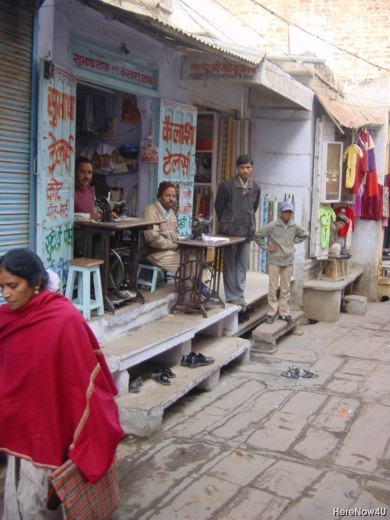 In the taylor's quarter people were busy to complete customer's orders.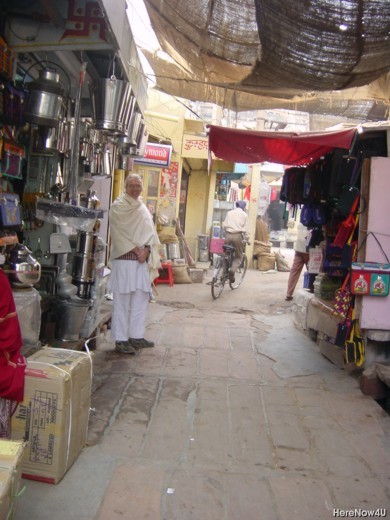 Aparigraha liked very much the choice of products.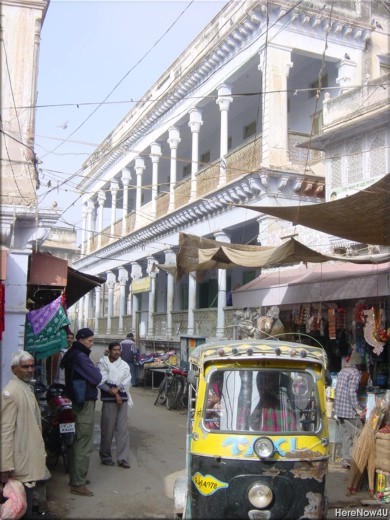 The marble gallery of this house was rather unexpected in the middle of the bazar in its perfection and maintenance.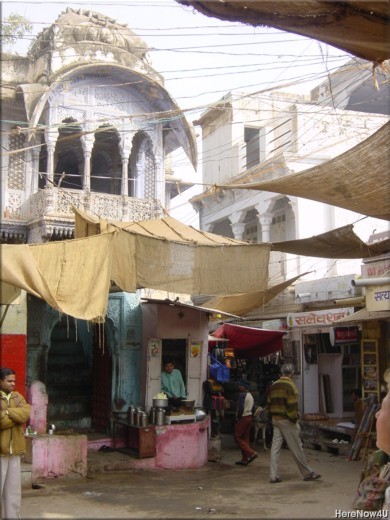 This beautiful balcony was nearly veiled by the panels used for protection against the blazing sun, as we supposed.