Breakfast was ready at 8 a.m., to fill the hungry stomachs!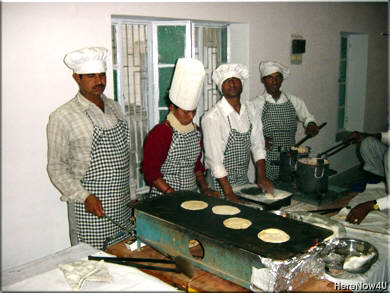 The cooks accomodated the participants with delicious freshly prepared items. Together with the other members of the staff, they got up as early as the participants (!), emsily baking bread, boiling different porridges and milk, filling the big samovars, and preparing sprouts and germs for the healthy day starter. For appetizing the eyes, all was beautifully decorated.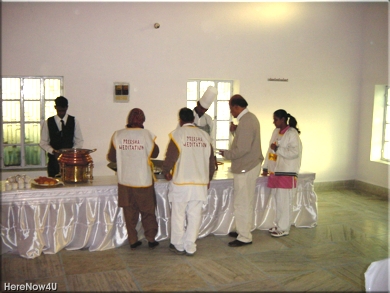 Some had taken their bath at 5 a.m. already and were happy to have a cup of tea first.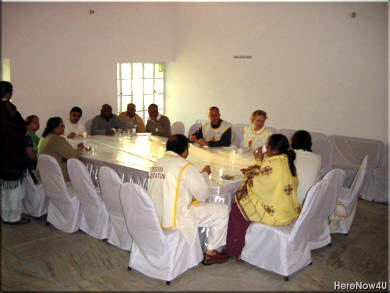 Others joined later and enjoyed the first meal of the day after meditation and exercises.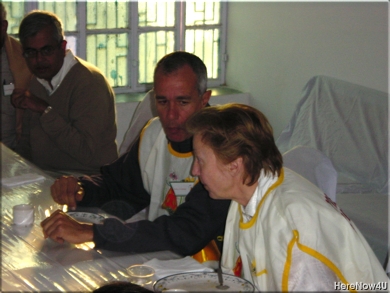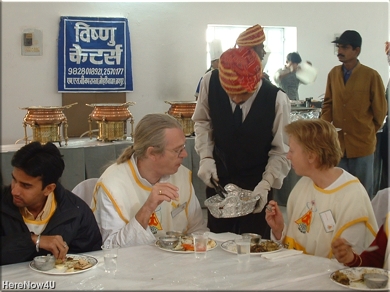 Karuna and Paulo had met their companions again with whom they had come from Delhi to Ladnun.
Aparigraha and Karuna were astonished to be served permanently so nicely with fresh bread.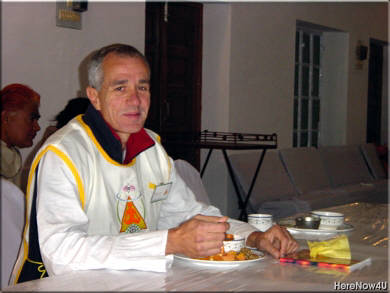 Paulo enjoyed the atmosphere in the dinig hall after this wonderful first morning of the camp..