Daily schedule for the next 7 days
05:00 Wake Up
05:45 Meditation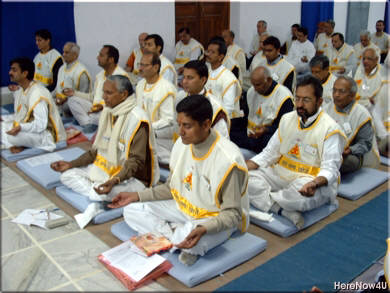 Early morning meditation is more than mere discipline. It tunes in the whole mental system in to a detached attitude towards unexpected and unaccustomed situations. Perhaps this is so, because the mind is not yet occupied with its talkings, comments and judgements...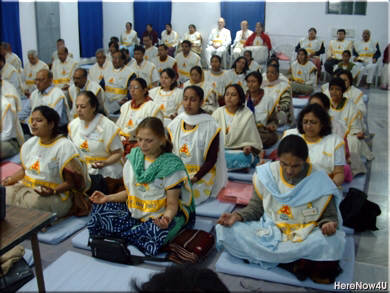 ... and awareness is more easy when the day begins with the perception of breathing.
The session started as ususal with Kayotsarg, calming down and relaxing the bodily activities,
then continued with Antar Yatra, internal trip, up and down the spinal cord,
and then perception of breathing:
Deep rhythmic breathing while concentrating on the centre of bio-electricity at the navel,
then shifting the attention to the nostrils
while continuing with deep, rhythmic breathing,
and then just watching each and every incoming and outgoing breath.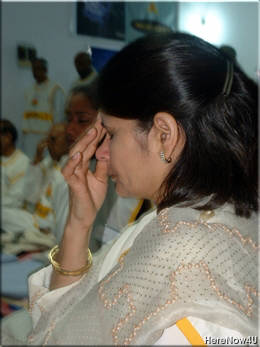 At the end of the session deep alternate breathing was practised,
then the session was over.