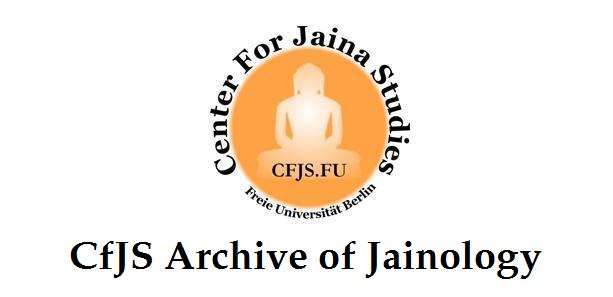 ---
The essay was published in Berliner Indologische Studien No. 2. 1986, pp. 133-174.
---
§ 21. Photographs (III)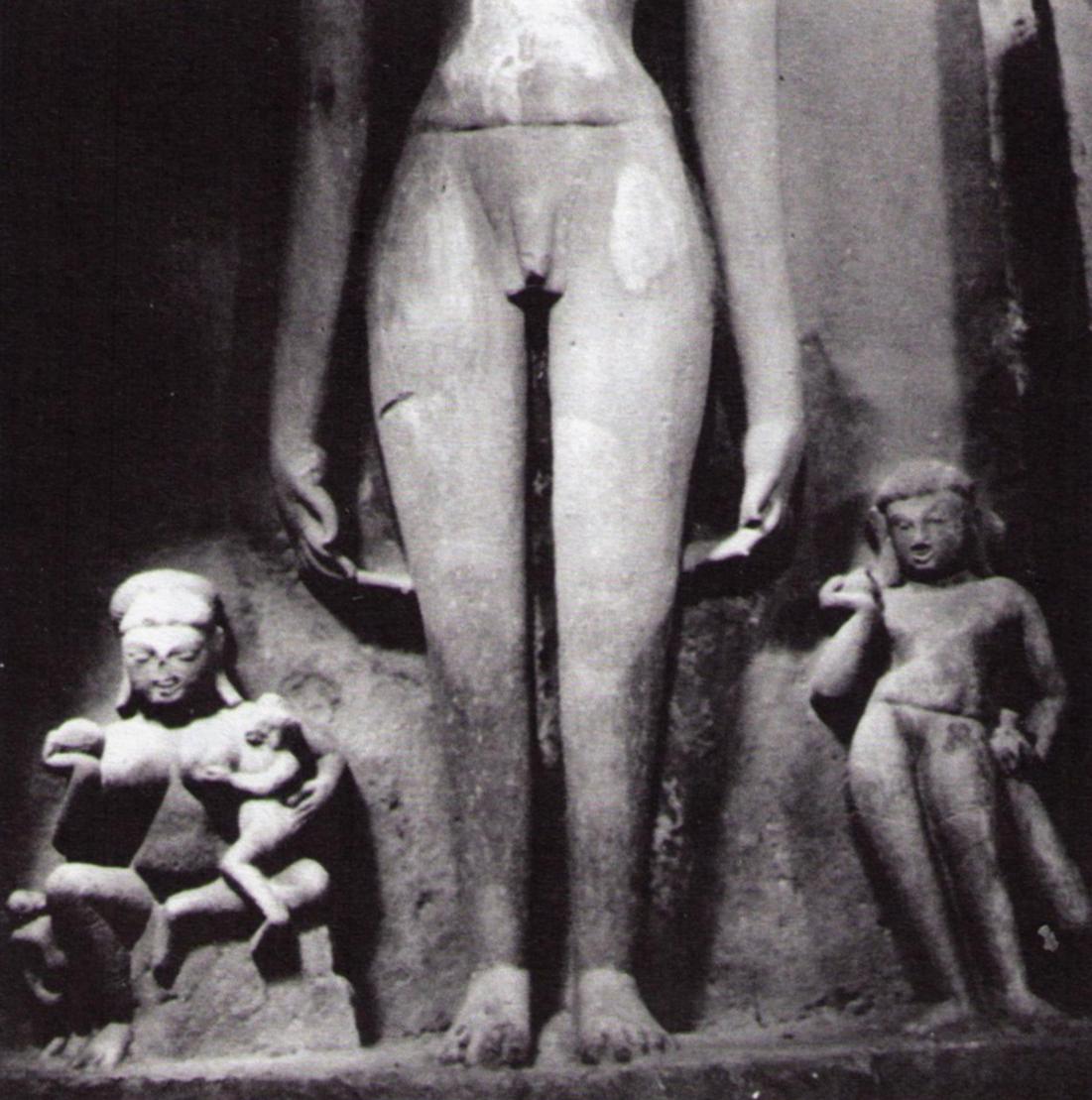 Fig. 7.
Temple No.13: Image No.134, §§ 13 and 18.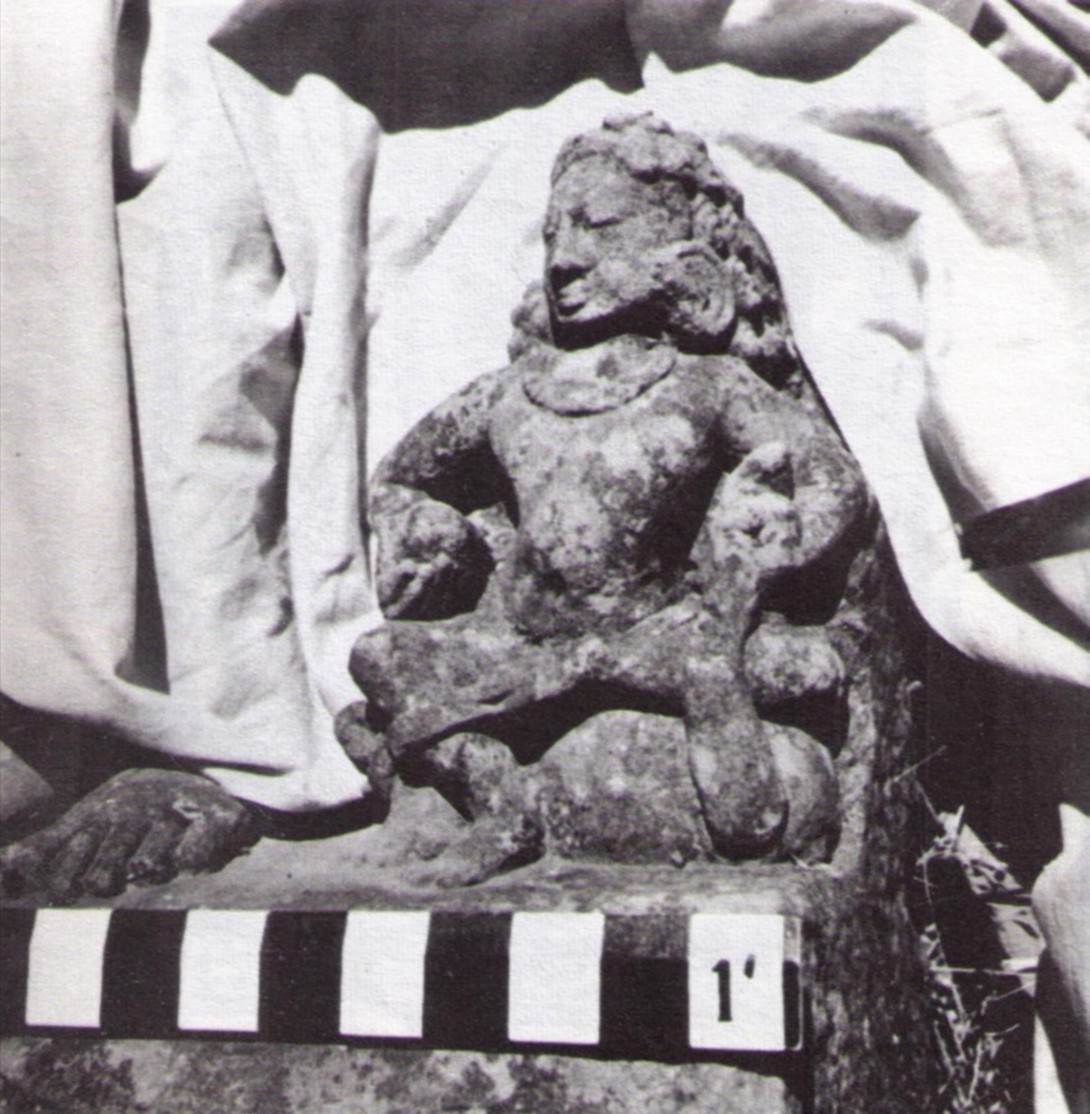 Fig. 8.
Debris to the west of the Rampart: image without number, classification not possible, § 13. Our Neg. 2032 shows a somewhat greater part of the fragment.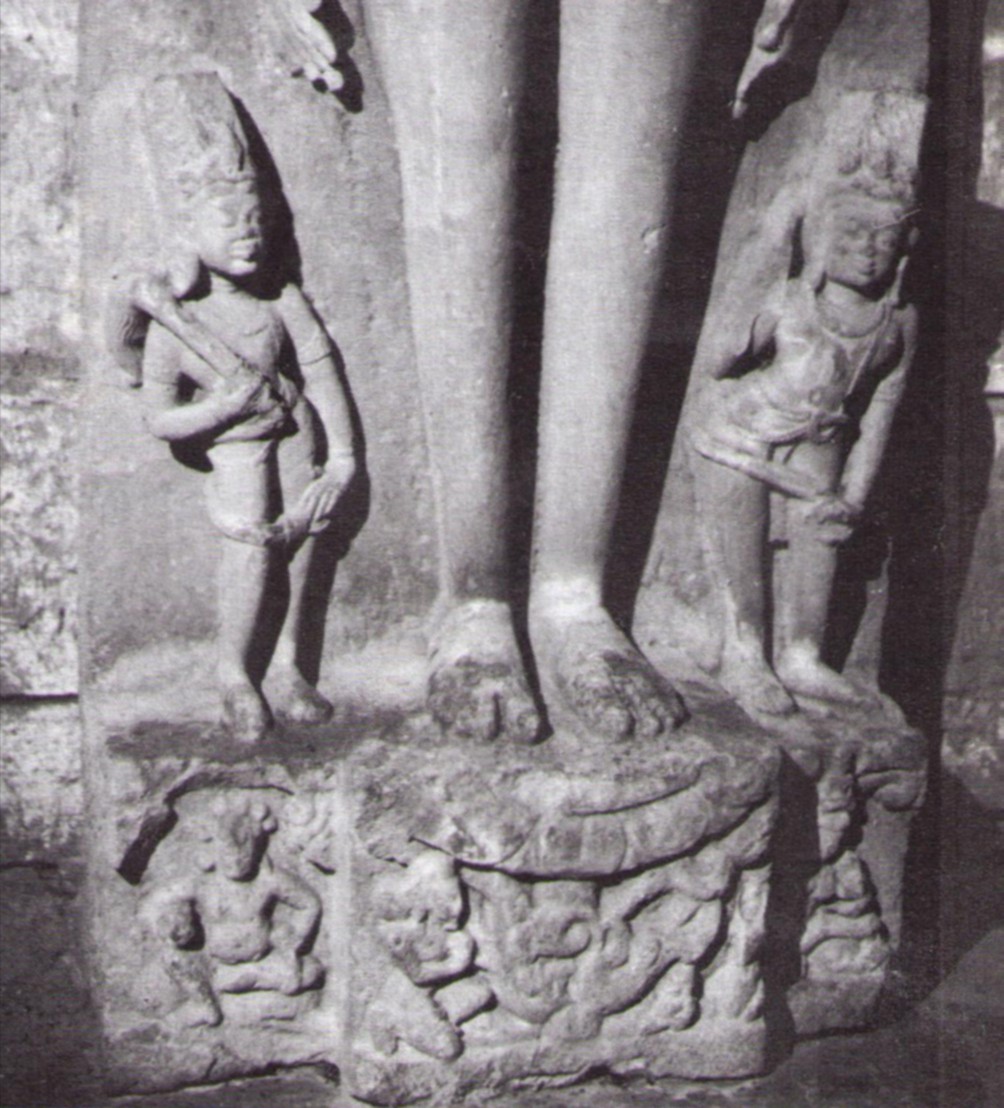 Fig.9.
Temple No. 12, vimāna, pradakṣiṇāpatha: No.(?), classification on the
basis of the photo is not possible, § 12.
---
Fig. 10*. Temple No. 12, Hall: Image No.38 (Uncouth Class), JID 83, Neg. 1037 (no slab before Ambikā), § 13. - The attendant figure to the right is female (Ambikā with her child), the figure to the left male (probably "cāmara / kaṭi"). See also AJI 4.
Fig. 11*. Debris to the west of the Rampart: Image No.48 (Uncouth Class), Neg. 2024, §§ 14 and 18. - Enough is left of the fragment to give an idea of the form of the creepers. See also JID 84 (No. 46) and AJI 5.
Fig. 12*. Temple No.15: Image No.69 (Slender Class), Neg. 1386-87, § 16. - The image has a prominent (exaggerated) double-leaf.
Fig.13*. Temple No. 16: Image No. 70 (double-image of the Slender Class), Neg. without number, § 20. - The parikara-top is only partially preserved. The piece has two adorants on its pedestal, seated Navagrahas (cf. JID 96: seated image of the same class), and on its left margin a standing female figure at parasol-stick level.
Fig. 14*. Temple No.8: Image No.169 (Class with Miniature-Figures: JID § 155), JID 153, Neg. 934, § 10. - The negative shows the close connection with No.170 (JID 154) but the top of the parasol (JID § 155) is not fully visible.
Fig.15*. Temple No. 15: Image No.177 (Section of the Plain Images), JID 158b, Neg. 1347, §§ 4 and 13. - Our photo is a close-up of the two cāmara-bearers, giving a good idea of the style of the three niche-compositions.
Fig. 16*. Temple No.9: Two late images, Neg.959, § 14. - The main feature of the rather simple images are the seated miniature Jinas which surround the Jina on three sides, vertically on the left and right sides of the Jina and horizontally above the Jina.
Fig. 17*. Gyaraspur, standing early-medieval strand-image in front of the Mālādevī Temple, Neg. 2925, §§ 12-13. - The standing Jina is flanked by two crouching elephants which support the two cāmara-bearers. The Jina and the elephants appear on a single lotus which also forms the upper edge of the pedestal. The pedestal (one single panel) shows the following motifs (all figures seated): yakṣa + adorant + lotus stalk + adorant + yakṣī". The image is already transitional, but it basically belongs to the early-medieval period. See JID 128, 156a, 187, 188, AJI 9.