Tension - Problem Of Today
Tension is a produce of mechanical age. Entire mankind is afflicted by this. Today persons of all ages are distressed from its sorrow. Tension has become a part of life. There is no adjustment in principles and behaviour. Intolerance is increasing in a person due to which a state of conflict is being created in the families, society and the country. Nobody is ready to tolerate even a little. Consequently a person being desperate and afflicted with various diseases moves around the doctors to seek solutions. But being tired of preventive and intoxicating medicines addicts to toxic materials like liquor and drugs etc., to forget himself by which the troubles start increasing rather than problems being solved. Being caught in mental distortion one even thinks to suicide. For increase in suicides tension is mainly responsible.
Preksha Meditation - Ray Of Hope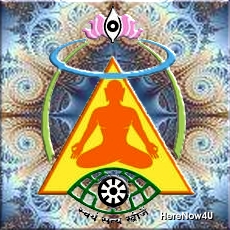 Persons are perplexed, families are annoyed, society is in trouble, even the saints are anxious for an answer as to how a solution to this can be obtained. They are not seeing anything excepting a dark future and disappointments. Preksha Meditation is a ray of hope in this atmosphere of disappointments and sorrow. Preksha is a complete process for transformation of life. Preksha means to see in depth to perceive and to observe the self through the self.
Whom to see? How to perceive? Whom to observe?
See the self, perceive the self and observe the image of the self.
When meeting for the first time one generally asks who are you? Where are you coming from? What are you doing?
But nobody asks himself as to who he is, from where he is coming and what he is doing?!
Having gathered the knowledge and wisdom of the universe, a person is ignorant of himself. Preksha Meditation is a simple way to know the self. In other words, it can be described that Preksha Meditation is a way to perceive the self by the self. Restraint in physical, mental and emotional excitements is achieved during Preksha Meditation and there is a total transformation of the personality. Yoga breathing restraint, Relaxation of body, perception of self, realising detachment of matter from self, etc., are included in the process of Preksha. It is quite natural to have curiosity in ones inquisitive mind to know about these methods. There are various methods to enter into Preksha. It is not possible to describe all the methods here but some of the applicable methods from them are being presented.
1. Application of Preksha: Sound of Mahaprana (Exhaling with a humming sound)
By chanting 'Maha Prana' sound, the cells of the mind are activated and thoughts become still. An atmosphere of meditation is created. In prolonged practice, the recollection power is improved. For practising 'Maha Prana Sound', sit comfortably keeping spinal cord straight, breath full through the nostrils and close the lips, then produce a buzzing sound through the nostrils like that of a black wasps and repeat it nine times - a sound like 'Mumh' - 'Mumh' - 'Mumh'…
2. Application of Preksha: Relaxation of Body
Restlessness of body is reduced by relaxation. The result is rest and knowledge of self. Body becomes comfortable and light and the mind is relaxed. Feel of lightness is the glimpse of knowledge of self, by which a person starts knowing the difference between the body and the soul This knowledge of difference breaks the bondage of involvements. A person feels free from mental and emotional tensions. Application of complete method of relaxation takes 45 minutes but a shorter method for only 5 minutes is also possible, which is important for controlling the sleeplessness, blood pressure and anger.
Anybody can practise this short method of relaxation at any time but it is more useful if practised at night while sleeping.
Method of Relaxation of Body: KAYOTSARGA

Lay with eyes closed on a cot or a bed. Breathing long, take both hands over the head and stretch the body. Releasing the breath, bring the hands in line with the body. Repeat this three times. Release the body completely loose and there should not remain any stiffness in any part of it. Suggest each and every portion of the body to relax and feel the state of relaxation. Centralise the mind on breath. Feel that along with each breath, peace is being inducted to every part of body. While releasing the breath, a peaceful atmosphere is created all around. Each and every pore of skin is full of peace and comfort. You have become healthy and peaceful. Continue this practice till enter into sleep. Rigidity of the body and mind is reduced, fear and bad dreams go away, transformation of behaviour and improvement in memory starts by this process of body relaxation.
3. Application of Preksha: Long and Slow Breathing
Releasing and inhaling breath is the basic foundation of life. By practising long and slow breath during this method of Preksha, more quantity of oxygen is available by which blood purification is made easy. By blood purification illness of body is removed and the person becomes healthy. By breath technique the mind becomes peaceful and thoughts are concentrated. For increasing the depth of breath cycle, inhale and release the breath very slowly for a longer period. Keep equal time in both the actions. But correct breathing action is performed by very few persons. While examining the persons attending 'Preksha camps' it was revealed that eighty out of hundred persons do not perform correct breathing and as a result they suffer from physical and mental diseases. To understand the correct way of breathing one will have to observe the action of a child while breathing - he while inhaling the breath, widens the muscles of his stomach and while releasing contracts them. While performing correct action of breathing, the position of stomach of every person must remain alike. Keeping mind concentrated on breath, increases harmony, cools down the steam of thoughts and purifies the soul.
4. Application of Preksha: Awareness
Awareness means to be aware of the self i.e., to live in the present. By living in present, the sorrows of past and the anxieties of future are reduced so that saying and doing becomes exact. A person becomes aware of his responsibilities by which his family problems are solved.
5. Application of Preksha: Emotional and Detachment Preksha (Self Suggestion)
Intimate desires are called emotions. By improving the will power through Preksha Practice, activities become generous. Those activities which are deeply attached with consciousness are transformed by self suggestions while practising the detachment technology of Preksha Meditation. By wilful thinking and self suggestions, a person can achieve his desired goal and moral strength and can be easily freed from bad habits and mental complications.
Fruits Of Preksha Meditation
Capacity of working is improved and centres of consciousness are activated by Preksha Meditation. Person starts getting control on them. Dissipation of energy is completely adjusted. Similarity starts in the behaviour and conduct of a person by which kind and gentle gesture is depicted.
Preksha Meditation provides conclusive capabilities for persons of various category and professions, by which they successfully transact their activities. Youngsters can complete their studies properly and willingly. By this laziness is removed and refined and the beauty of the body is improved.
Energy of the youth is adjusted and is utilised in a proper way by this meditation. The energy being utilised in creativeness, helps the youth not to addict to bad habits as his strength is utilised in creative activities.

Preksha Meditation - Scientific Basis
Preksha Meditation has scientific basis. It provides constructive solutions to entire problems of life of a person starting right from breathing. Preksha Meditation saves a person from false retentions and sectarian dogmatics. There is no insistence for acceptances but it is a way only to know and perceive the self in Preksha Meditation.
Preksha Meditation is a practical process in which a person enters in application like a scientist. Whatever sect, traditions and process of worship a person believes or follows, he perceives the resuts of Preksha as his own experiences. Preksha process contains knowledge of truth gained by ancient philosophers along with the analysis of self-experiences, defined as 'Preksha Meditation' which anybody at any time can apply in practice and test its reality.
There is no importance of religious rituals in Preksha. A person can gain self experience by joining its practice. There is no mysticism and combination of amazing powers in its practice. In this a person can realize his mental, physical and internal strength by visualising his own self. This is not accidental. Modern scientists have given a scientific shape to the practices of meditation with biological feed backs. The psychologists, doctors and other instrumental means have carried out experiments on the persons practising Preksha Meditation and have compiled the results in laboratories. The outcome of these results show a clear indication that there is a chemical change in the body while meditating, Alpha waves are emitted from the mind. Normally Alpha waves are present in the mind when a persons is in happily and peaceful mood. Therefore persons of all ages and specially the youngsters can purify their thoughts and mind by learning the process of Preksha Meditation and applying the same in their life.
Spiritual harmony which is today's earnest need of the nation, can easily be gained by accepting Preksha Meditation as part and parcel of education as science of life to be taught to mankind for better personality, better family, better society and ultimately a better nation.
Where to learn Preksha Meditation
Though the process is not very difficult to master and practice, it is essential to learn the technique through experienced and trained teachers. Permanent centres have been established (see list below) to give lessons and guidance to the aspirants. Normally a seven to ten day retreat (training camp) is a suitable means to impart proper training. However for the convenience of different aspirants, the period of training can be split into two or three sessions. Facilities for boarding and lodging during the retreat are provided by these centres.
List Of Permanent Preksha Meditation Centers