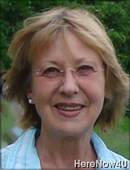 Dear Reader
13.09.2007
During the past periods of Paryushan, the fifth day of Paryushan seemed the most auspicious to me. I had the impression that the body finally got used to Ekasan (one meal per day), fatigue and irritations increasingly diminished, the process of purification is in good progress.
Today, the fifth day of Paryushan and Ekasan, a mail from Mr. Sobhag (Raju) Shah, London, reached me. Two years ago, I had met him in London, and he kindly had given his and provided his brother-in-law's permission to publish the book on his late father-in-law's life "Meghji Pethraj Shah" by Dr. Paul Marett. Mr. Shah then was already a volunteer to the V & A Museum and in close cooperation with Mr. John Guy, curator of the museum and one of the organising motors to realise the first international exhibition on Jain art in 1996, "The Peaceful Liberators – Jain Art from India."
In Mr. Shah's email today, there was a sentence like a hook, "…these may interest your readers…" after giving links to the articles he and Dr. Atul Shah had written for the Arts Council of U.K.
Mr. Sobhag Shah's article is "An essay on the Jain religion and visual arts" of 8 pages, which I highly recommend for its broad range of informations. After having read this essay, the visit to a Jain temple as well as the approach to Jain objects of art certainly will be more fruitful and meaningful for a layperson like me, as for the many informations given in the article, one surely would have to spend much time with different folios of arts. By the way, very inspiring for Paryushan.
14.09.2007
Dr. Atul Shah's article is "
An essay on the Jain faith and the performing arts
", connecting traditional and contemporary realisation of creativity in literature and music with spirituality. Equally, in this article is demonstrated, what contemporary societies can learn from the Jain way of life paying respect to life in all its forms and also to human creativity in all its forms. Be it the gifted poet writing in elaborated Sanskrit, or the talented amateur performing musical sessions on Paryushan.
---
First reports of Paryushan Parva from Kolkata are available:
---
This editorial will be updated during the week till Fridays: newsletter-day [already subscribed?]