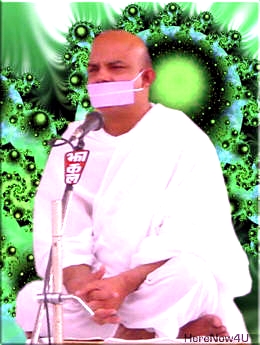 Mauna (restraint of speech) is essential for spiritual awakening.
It also helps to cure inner diseases like hatred and negative thoughts.
Restraint of speech is a precondition to contact the soul.
Nirjara is the process to eliminate Karma by pure mental, vocal and physical action.
As a result one gets access to the light within.
Without spirituality - our life is like that of an animal.
The routine of the mind and the emotional drives of speech and body are described in the Agamas; mind, speech and body are modes of the life journey.
Like the wind they behave according to the temperature. Wind blows hot in summer and cold in winter; wind itself is neither hot nor cold.
Yuvacharya Mahashramanji advised to practice Mauna everyday at least for two hours.
He explained that the uncontrolled use of speech leads to problems in social life.
The practice of restraining speech helps to maintain a peaceful social life.
According to him, the biggest enemies of the human progress are laziness and dullness.
As usually the program was coordinated by Muni Mohajit Kumarji.