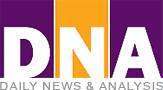 Daily News & Analysis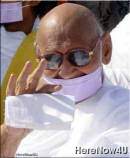 When I am explaining anekanta and presenting it as a view for life, we should be able to look at it in three ways. The third way is our own perspective. It means do not look at the dual. There is something beyond the dual, look at it. The one who looks at loss and gain will never be able to solve his problems. Only the one who looks beyond these two, with the third perspective, will be able to solve problems. That is balance. At this stage loss and gain settle down at a lower level. Only experience remains, the conscious remains.
Every man fears death. But the one, who has learnt to embrace equanimity, will save himself from the fear of death. Those who prepare for a peaceful departure invite death and do not fear it. This is possible only when they transcend the boundaries of life and death and enter a third arena.
It is natural that even a dying man has an intense desire to live. He is scared of death. But there are some people who invite death, praise it and gladly accept it.
The question that arises is how to change the conscious? Where the limits of life and death end, there begins the region of equanimity and restraint. In that stage, the conscious changes, the psyche is transformed.
From anekanta is derived balance. From anekanta one gains restraint and a balanced perspective. Anekanta is not just a philosophy but a manual for good life. Every aspect and inspiration of spirituality, comes from anekanta. People present a single point of view and that creates illusions. Many people get caught in them. This world has more people caught in problems and less solving them.
It often happens that one man wants to put another in trouble. This talk of fixing a person goes on even in the world of philosophy, conduct and behaviour. Man does not want to accept his weakness. He covers his weakness by presenting it as a principle and thinks nobody will know it is actually his weakness. He says that this is a big principle and by following it all the knots will be unravelled. And a man gets entangled in such talks. Such talks are sometimes pleasant to the ears. But in actuality they are not true. Bhagvan Mahavira said, "Hurtful words, words that create anger in a person and kill someone are false even if they are true because they harm the listener." Words by themselves are neither true nor false. But if the stream of vital force that flows behind the words are not clean then they sully even truth and make it false.
To understand these problems and to cope with them, it is necessary for us to adopt the perspective of anekanta, its principles of balance and behave accordingly. The moment the ideas of balance manifest in the conscious, I will take that moment to be a moment of realization of the Supreme soul.