The Pioneer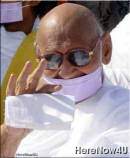 A person who has developed the feeling that everyone else has to be treated as him or her can be described as a spiritual being. He or she becomes aware that everyone has the same kind of soul as he or she has. Everyone is poised on the same spiritual scales. The personality of a person who develops such awareness is truly spiritual.

Similarly, a person also has a spiritual personality is he or she has understood the importance of controlling the senses and the mind. Wants, desires and passions of the senses are infinite. No person who fails to control them can be a boon to society. The big problem today is that people can rule others but cannot rule their own senses. A person can be a social leader or a big industrialist, but cannot control his or her senses. Chanakya said that one who leads people would always suffer. It is also true of anyone who wants to develop a spiritual personality. They should not be slaves to their senses, but their master.

The criterion of a spiritual person is his or her social and economic sense in relation to his or her inner nature. Today, economic factors have acquired a dominant role and all other considerations are subordinated to them.

Engels, a colleague of Marx, once remarked, "Our doctrines have been distorted to imply that the economic aspect alone is the decisive factor in one's life. I never said so." In this money-dominated, competitive world people have come to believe tnat money is the be-all and the end-all of life. What was merely means of satisfying life's basic needs has been made an end in itself and given the highest importance. It has caused a lot of suffering to humankind and raised a number of problems in society.

The criterion of a spiritual personality is to see money in the context of one's inner nature. A spiritual person will give importance to money but not by ignoring the inner nature. Money and society shorn of the context of inner nature become a hindrance rather than help. The basic element is our inner nature and it is being ignored.

Modern education is oriented towards economic and social factors but not towards our inner nature. A student is not told that it is his or her inner instincts which give birth to economic rivalry. It is these instincts which cause problems in society. These repressed desires are responsible for generating an atmosphere of conflict. Students are not asked to refine them, to practise restraint and to control their minds.

Accept the challenge, face the circumstances, do not seek escape from the situation. This lesson is not taught.