The Pioneer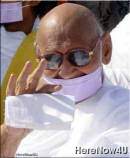 Have you ever seen the soul? Can anyone believe in it without seeing it? Seeing is believing. One who knows does not believe in it and the one who believes in it does not know it. I am convinced that there is no soul. When did this conviction plunge me into darkness?

I would have been plunged into darkness only if I could have known that the soul does not exist. In your case as well as in mine, it just believing, and believing is not the same as knowing. Let me tell you a story.

A mistress told her servant to go and buy some butter oil from the market. He evinced unwillingness as he was afraid of going out in the dark. The mistress insisted that there was nothing to fear. The poor fellow walked down a short distance but soon returned. The mistress repeated her prescription, but the servant was too afraid to go. On being asked to go a third time he rushed away and within a couple of minutes came back with a full container. The mistress asked, "Have you brought the butter oil?" The servant replied, "Yes, I have."

However, when she smelt the contents of the container, she became enraged, "Is this what you call butter oil? This is donkey urine." Quick came the reply from the servant, "Why don't you believe it to be butter oil?" She returned, "How can I believe something that is not butter oil to be butter oil?" "This is precisely the question," observed the servant. "When I feel afraid, how can I believe that there is nothing to fear?"

What else can there be when it comes to believing? Arguments, counter-arguments, counter-counter-arguments, and so on, until the belief is shattered. I believe that religion is not a natural need of life, you believe that it is so. In both cases, it is a question of belief. What the truth indeed is, is something that neither you nor I know.

Whenever I think of the instruments or means of knowledge, I feel that our philosophers are utterly confused. Their idea of truth is no better than a mirage. They say that the truth is transcendental and cannot be pursued by the senses. Let me tell you that we have two means of knowing the truth: Senses and intellect.

For, if there are no means of knowing what the truth is, how could the philosophers know that the truth is transcendental? We simply do not have the means of knowing any transcendental reality even if it were to exist. The only instruments of knowledge we have are our senses and intellect.