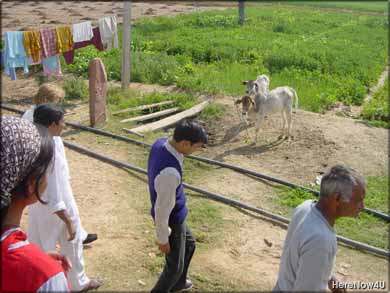 We started our detailed round tour at the water tube, Mr. Bhaskar (right), Ashok Bhaskar (second right), two people from the Needam for our company, and the two of us. All were very interested to know more, and were happy for the opportunity to get to know what a farmer reported on his experiences and their results. Even Ashok Bhaskar was impressed by his father's initiative, and he was getting as much facts unknown to him hitherto as we did. He was a little astonished that his father's oratory skills did not be inferior to his farming ones.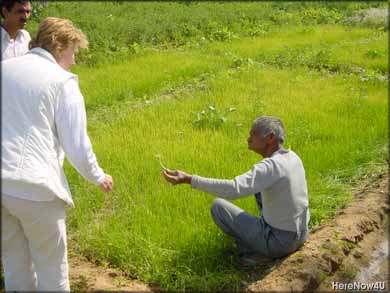 Mr. Bhaskar proved every single word by facts he was collecting from the field, as he did by proving the definite quality of his Rajasthani crop, called Batara by local people. It is a habit among him and his farmer colleagues, to work for amelioration of and to exchange crops. He was happy to contribute to this cooperation with his Batara seeds. People in his neighbourhood and himself are trying to act countraproductively to the companies, patenting crops globally.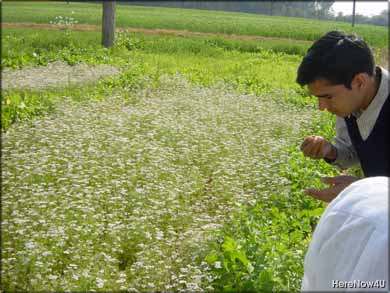 Ashok Bhaskar is tasting and smelling these mustard flowers, praised by his father for its quality. All of us were able to confirm the good result.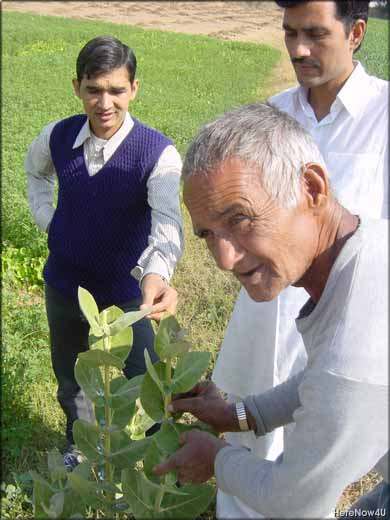 Mr Bhaskar drived our attention to this ayurvedic plant. It is one of the rare plants from which all parts can be used for curing purpose, roots, leaves and branches, and flowers. Tiniest quantities of its essence are diluted and used for different medicaments.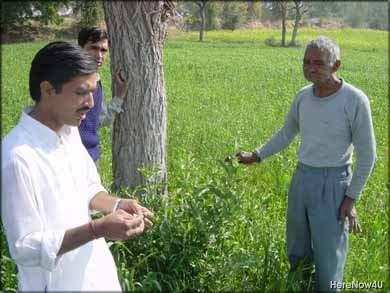 Even yoga teacher Rakesh (left) was impressed by the variety of applications this plant is providing. We were told that it only rarely can be seen in this big size, normally it is much smaller.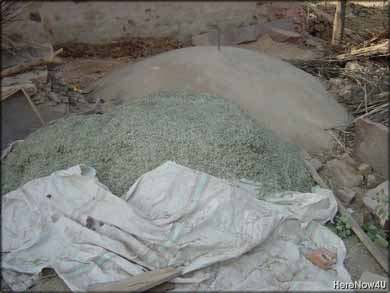 These are the crops Mr. Bhaskar is very proud of. They are protected against the weather by some covering material, and Mr. Bhaskar calls them his treasure.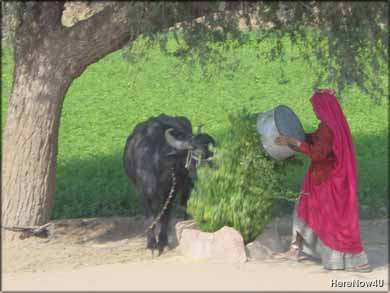 Lunch time for the cow! Every day at noon, a neighbour comes with fresh greenery for the cow. For the cow this means, to be occupied until sunset by taking it..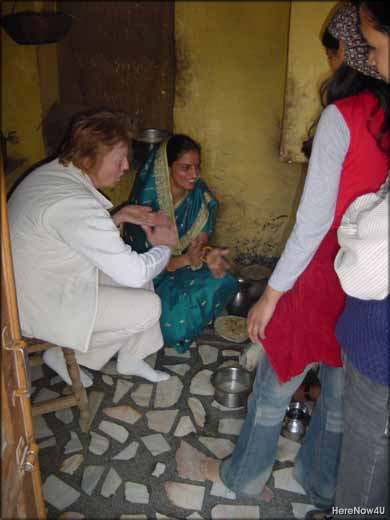 Lunchtime not only for the cow! Nirmala Bhaskar (middle), Ashok's wife, Mr. Bhaskar's daughter-in-law, also student of Jeevan Vigyan at JVBI Ladnun, invited editor Karuna Jain to try preparation of the typical Rajasthani bread, made of Batara.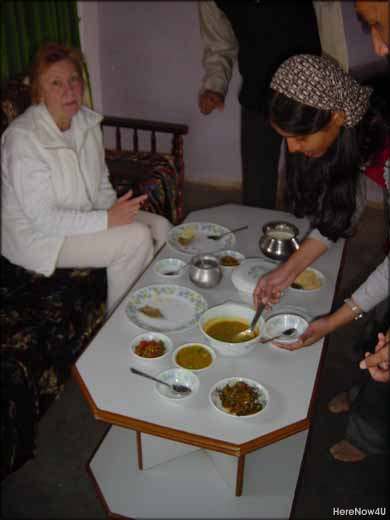 In the living room, a wonderful table was prepared for the guests, full of fresh vegetarian dishes from organic farming! The family members were astonished to know that an increasing number of Germans also prefers to eat organic.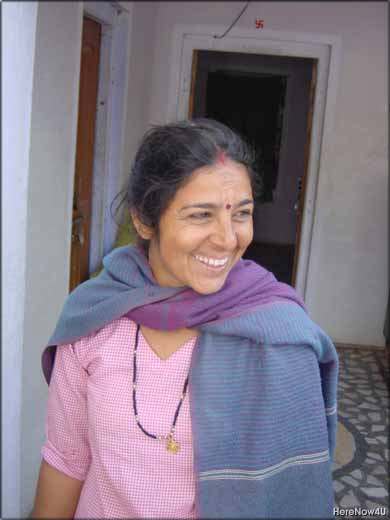 Shushila, Mr. Bhaskar's daughter, had cooked the delicious meal. She was happy to know how tasty we found it.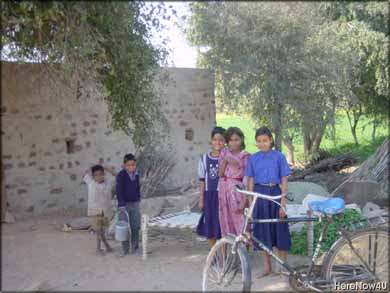 In the afternoon, the younger children of the family came home from school. All children of the family are encouraged for their studies. School is not far away from the farm, only two kilometers of walk. When the children are back from school, their friends from neighbouring farms come to play with them. Not all of their friends are going to school regularly.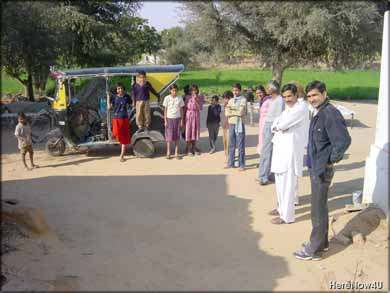 At the end of the visit, all younger members of the family gathered around the three-wheeler, who had come to bring us back to the Needam. When we left, Mr. Bhaskar offered a wonderful white shawl to us.