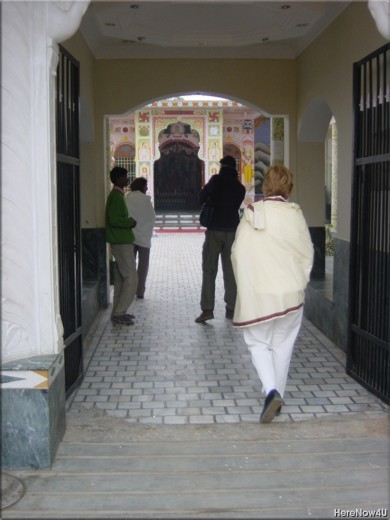 When we passed by this courtyard, we were very surprised to hear London's 'Big Ben' announcing the time with ten chimes and to see a nice young man opening the gate. We had heard 'Big Ben's' chimes before and wondered where it came from. So we followed curiously the young man's invitation to come near, expressed through sign language and smiles.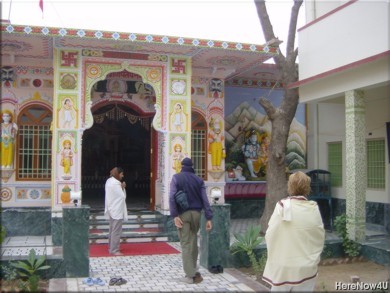 The courtyard opened on the left into a nicely cultivated garden with flowers and a broad choice of tropical plants, just in front of the gate was the beautifully decorated entrance of Ladnun's Hanuman temple.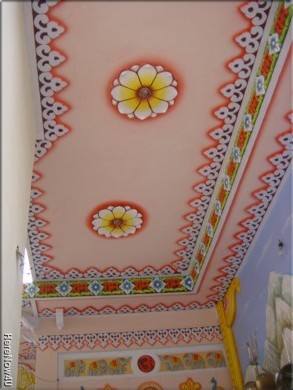 Not only the entrance, but also walls and ceilings were meticulously ornated.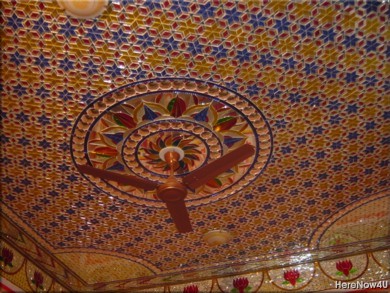 We were more than impressed by accuracy and details of the affectionate painters and handcrafters.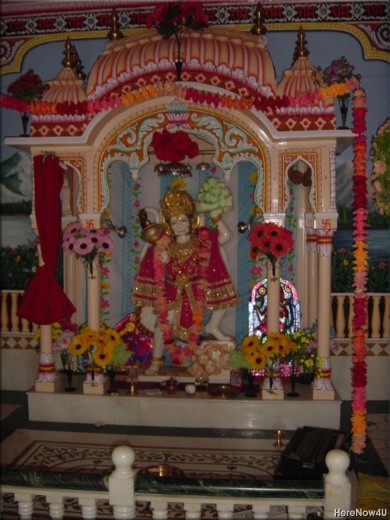 Fresh flowers and not a single grain of dust were not the only signs of loving reverence. Everything looked like newly built, but it smelled much better, various incenses composed a symphony of fragrances.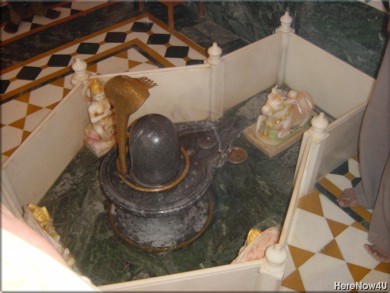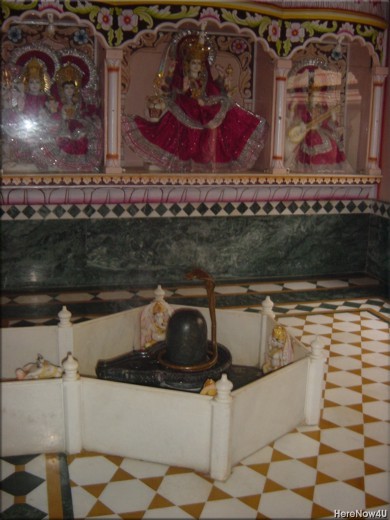 The Lingam was surrounded with symbols allocated to Lord Shiva.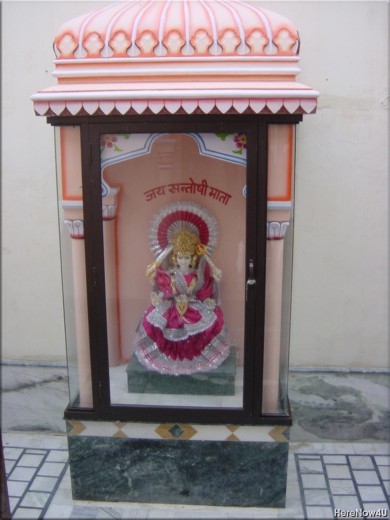 The goddess Saraswati is honoured here as well.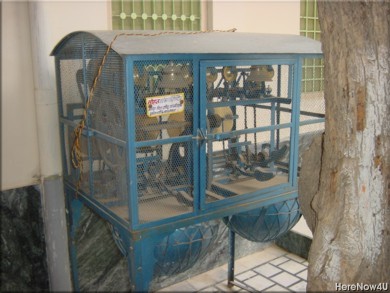 This old mechanical music machine was to be discovered in a corner, something like an early rhythm machine, activated by an electro motor.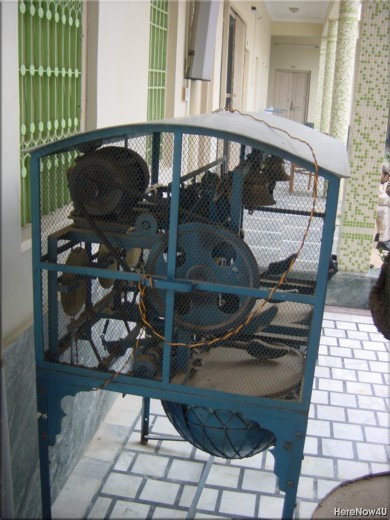 There were two big drums (tablas), one medium doublesided drum, different cymbals and bells each in a row to recognize.