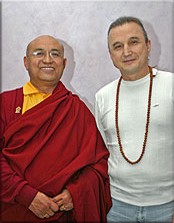 Emil Bagirov is a well known cosmo-energetic healer with amazing results. The videotaping of his sessions with a young Tibetan is the documentation of a person having lost linguistic communication for a long period without being dump. During one of his trips to Tibet he was acquainted with a Tibetan Lama (Buddhist teacher) who asked him to help that man by order of his relatives.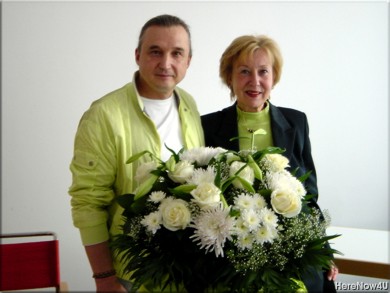 After three sessions already the concerned person retrieved language, and after three weeks he was cured. Reactions and conduct of his relatives is proving authenticity for many. One of Emil Bagirov's student showed this videotaping to a friend in Tokyo investigating for broadcasting on alternative methods of healing. Emil Bagirov was invited to Tokyo, but as a result of many phone calls between Tokyo and Moscow it was clear, that Emil Bagirov could not be absent from Moscow. That's why a Japanese TV team went to Moscow to observe him at work. The findings will be broadcasted in the near future in Japan.
Emil Bagirov is invited very often by his students, originating from four continents (America, Asia, Australia, Europe) for personal instruction to deepen the correspondance courses and to establish personal contact. His stay in Berlin evolved from an invitation by his students as well. A four-days seminar was given by him in the conference hall of a hotel in Berlin-Mitte.
During his stay in Berlin we used the opportunity to talk to Emil Bagirov. Just before coming to Germany he was awarded 'Living Legend' by the Moscow based magazine 'Golden Aquarius'. A competition for healers all over Russia was announced, and the first hurdle was to be admitted for the competion. The admitted revealed their healing method by curing volunteers. Emil Bagirov was the winner.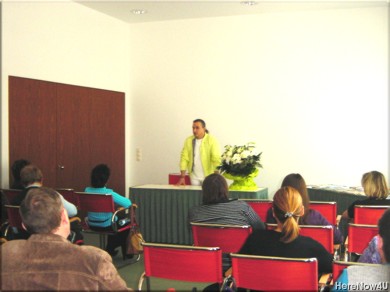 We were highly interested in his attitude towards Preksha Meditation for he has participated in every International Preksha Meditation Camp (IPMC) since 2002 with a growing number of his students. He is planning to participate in the 4th IPMC in November2005 in Delhi with his students as well.
Since a couple of years, Emil Bagirov was looking for a spiritual discipline supporting him in his work as cosmo-energetic healer. From early adolescence he regards discipline and time management as the pillars of success and happiness in life. According to him the combination of value based building of character together with self-imposed restraint of personal demands practised in Jainism is exemplary.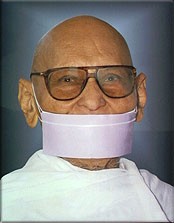 He looks up to monks and nuns, how they realise non-possessiveness and positive thinking without being quixotic or elitist. Even though they are knowing very well how the world is going, they have decided since their early days to live a spiritual life in service for mankind. That's why he takes them for authentic gurus.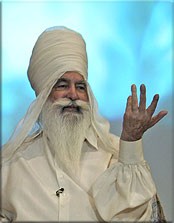 When he met first with H.H.Acharya Mahaprajna, Acharyashree told him that he had been a Jain monk named Munishree Antaragya in a past life long ago. Acharyashree told him that he may adopt his ancient name as spiritual name if he wants to.
Emil Bagirov was searching since 1966 for a spiritual tradition containing mesure for purity of soul and methods of purification, being able as well to access spiritual heights by conquering the negative tendencies inhabiting everyone without losing all touch to reality.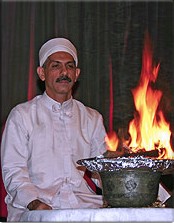 He knows, not only by his clients how important the process of purification is for realising the cosmic law that everyone can develop endlessly as long as he can keep balanced.
Beneath his clients are - according to his familiar structure - Russian orthodox priests as well as Muslim Imams. They all were governed by their negative tendencies and asked for his help to master them.
Preksha Meditation provides for him balance between ailment and curing, and enables to keep positive and negative energies balanced. For this reason he recommands it not only to his students.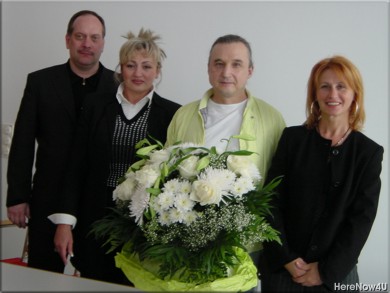 Emil Bagirov and the organisers of the Berlin seminar.