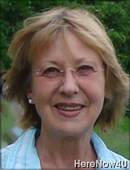 02.-03.10.2007: Ladnun
In India, 2nd October is holyday in honour of Gandhiji, as it was his birthday. Worldwide, this day meanwhile is declared Ahimsa Day. Ahimsa is the most important maxim for life, propounded by Lord Mahavira. Ahimsa means to value the multitude of life in all its forms, to respect every life and reverence to cosmic order.
Lord Mahavira says, "Everyone wants to live, no one wants to loose his life. Like I treat other living beings, I treat my Self. To live and to let live is the greatest responsibility as highest developed living beings on this planet."
Ahimsa starts by getting aware of our thoughts, to recognise negative thoughts, and to grant no space to them in our life. This means to let them pass immediately, and not letting manifest them in our speech and action. Human beings are the only living beings having the chance to get aware of their actions directed by instincts and impulses, e.g. negative reactions, and to take the decision not acting according to them, if they only recognise that the big potential of realising the Self lies in turning the back to them.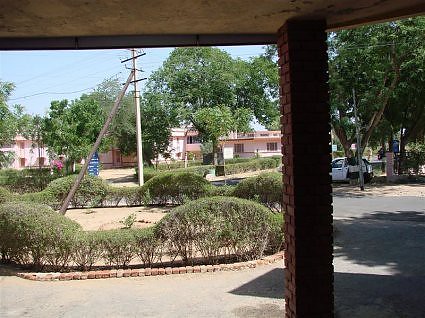 View from university guesthouse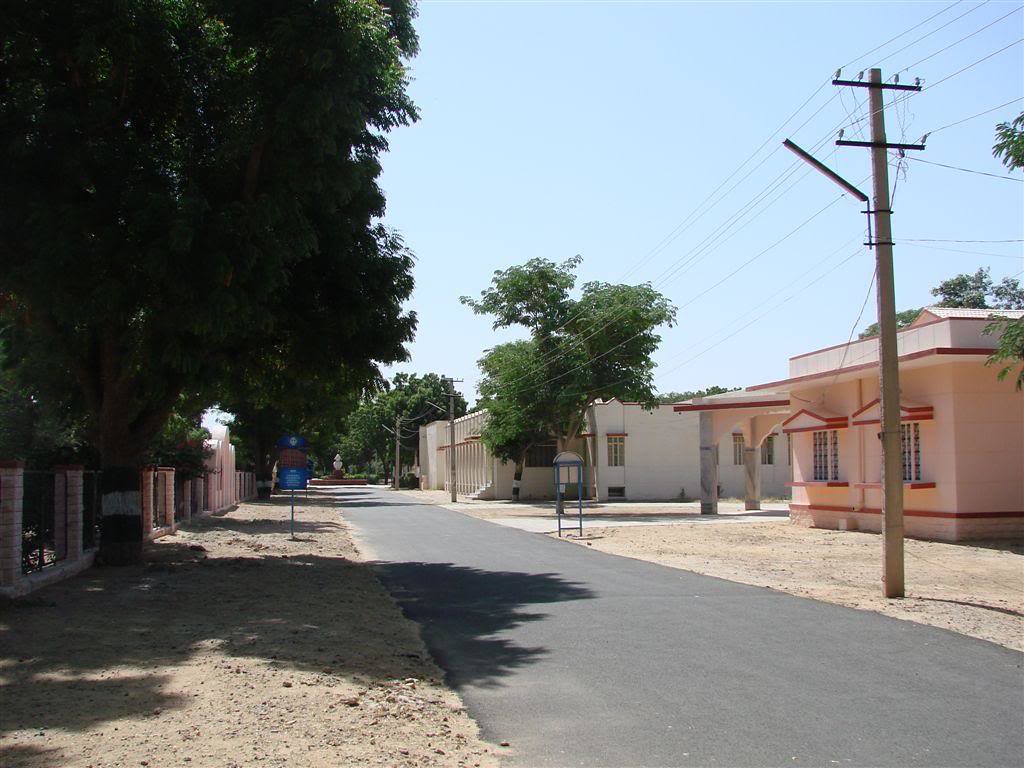 Street on the campus of Jain Vishva Bharati (JVB)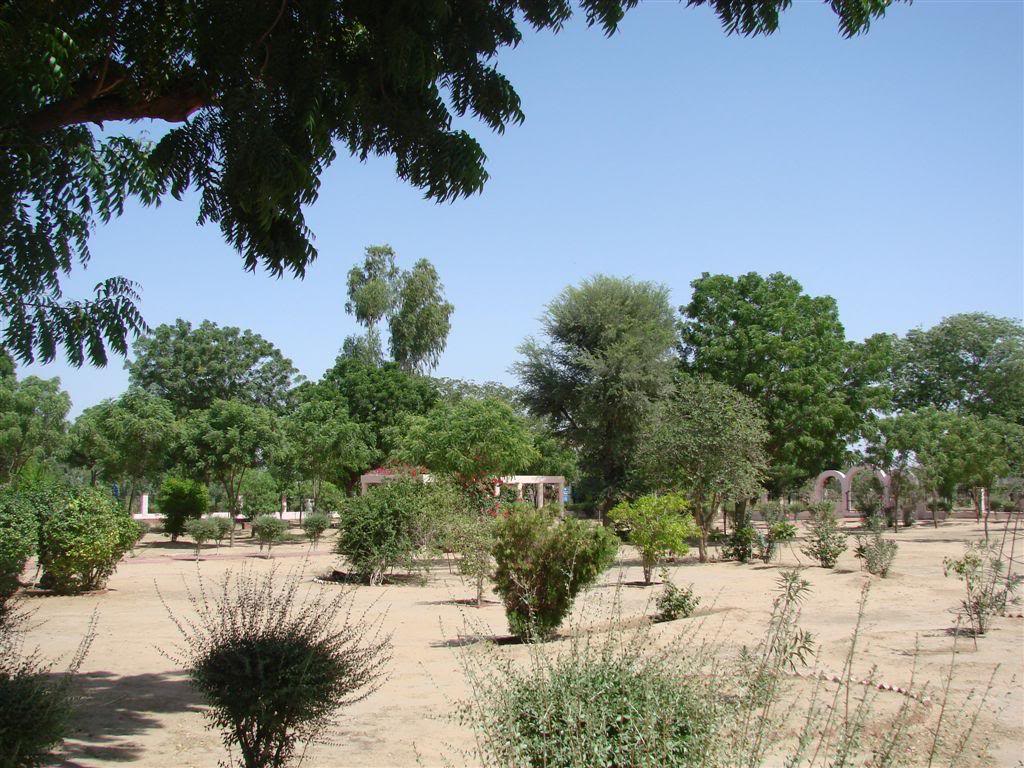 Park on the campus of JVB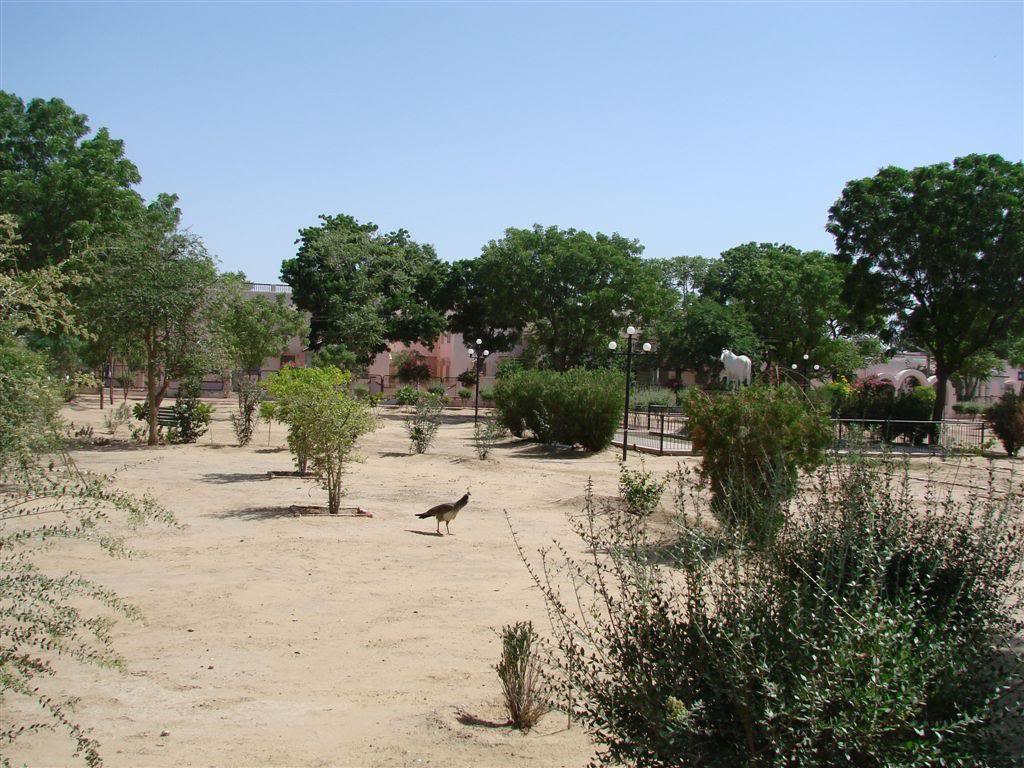 Feminine peacock in the park
The campus of JVB was empty on this holiday, and in the park, only peacocks could be seen. The administration of all India JVBs here is situated. It appears like a little town, and is very well maintained. Members of the university, students, and stuff are living on the campus. The campus of JVB Institute, the university, is campus inside campus.
I was a little deceived that no ceremony was held on this special day, but later I learned that the ceremony in honour of Gandhiji already had taken place the day before. All members of the university were present, when students of Non-Violence and Peace Education department and its head, prof. Dugar, gave their speeches in honour of Gandhiji.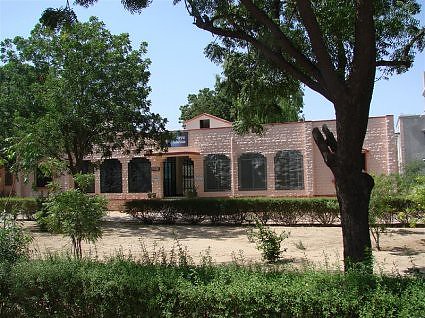 Residence of vice-chancellor Dr. Samani Mangal Pragya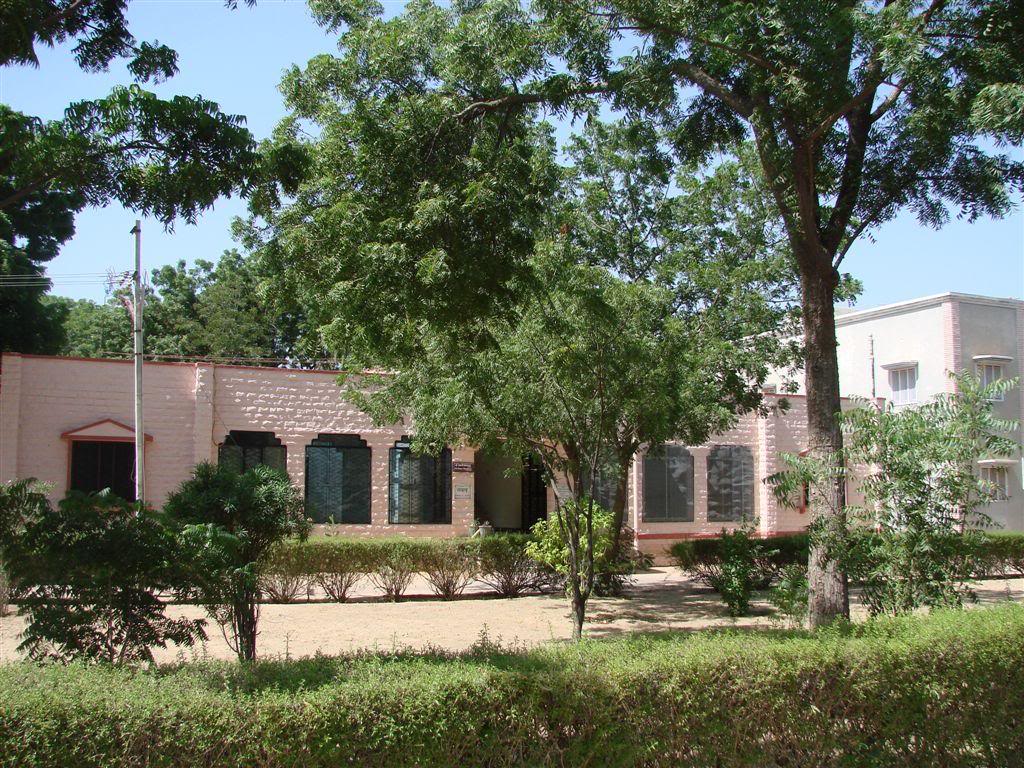 Residence of vice-chancellor Dr. Samani Mangal Pragya
I was not idle this day. It was filled with activities preparing German language Course, which was prospected to start the next day. Dr. Dhar was the coordinator of the course, and he asked my bio data to be able to present me to university members and students in the inauguration ceremony.
He then accompanied me to VC Samani Mangal Pragyaji. She is accommodated with her group consisting of three more Samanijis in a nice new made building. Samanijis Chaitya, Ritu, and Ramaniya Pragya are in her group. One of them always accompanies her to the numerous meetings a VC has to attend. To be able to continue their own studies, Samanijis have different turns in this task.
The rest of the day was left to me.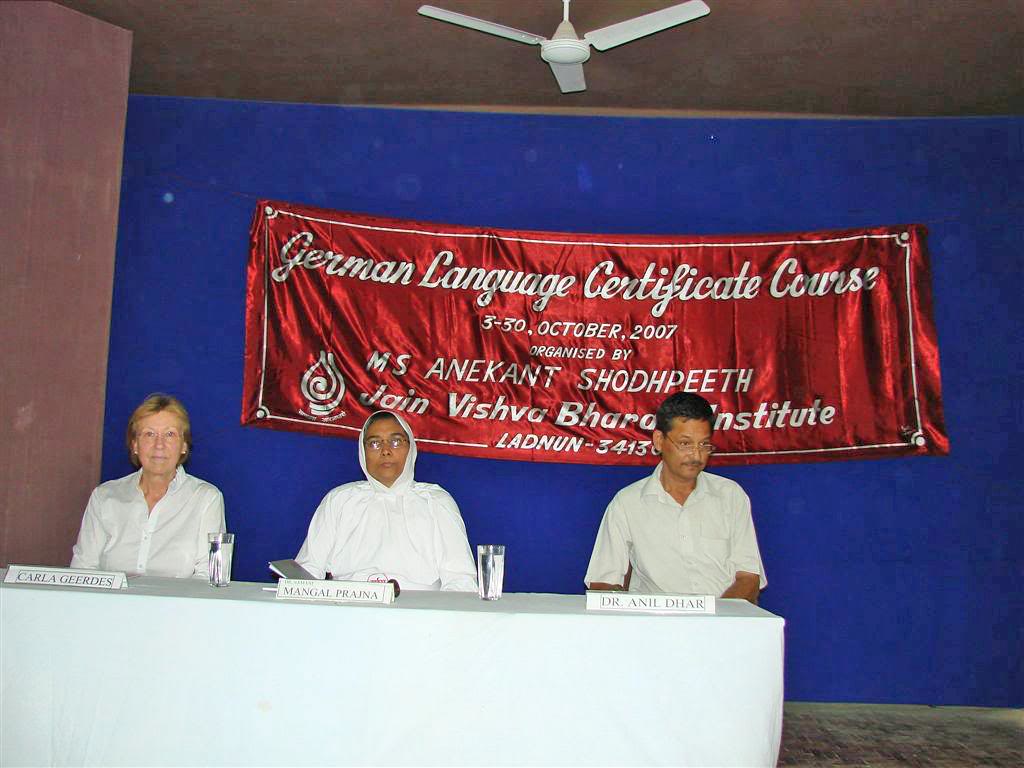 Dr. Anil Dhar, Vice-Chancellor Dr. Samani Mangal Pragya, Carla Geerdes (Karuna Jain) in the opening function of German language course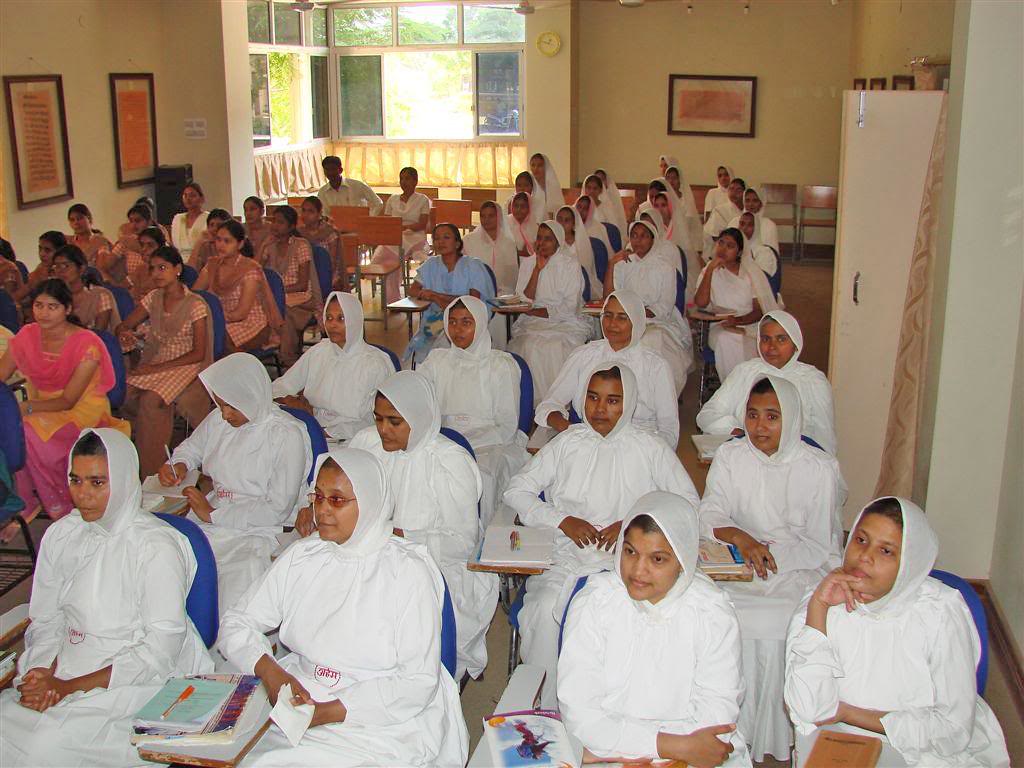 Samanis & Mumukshus (Novices)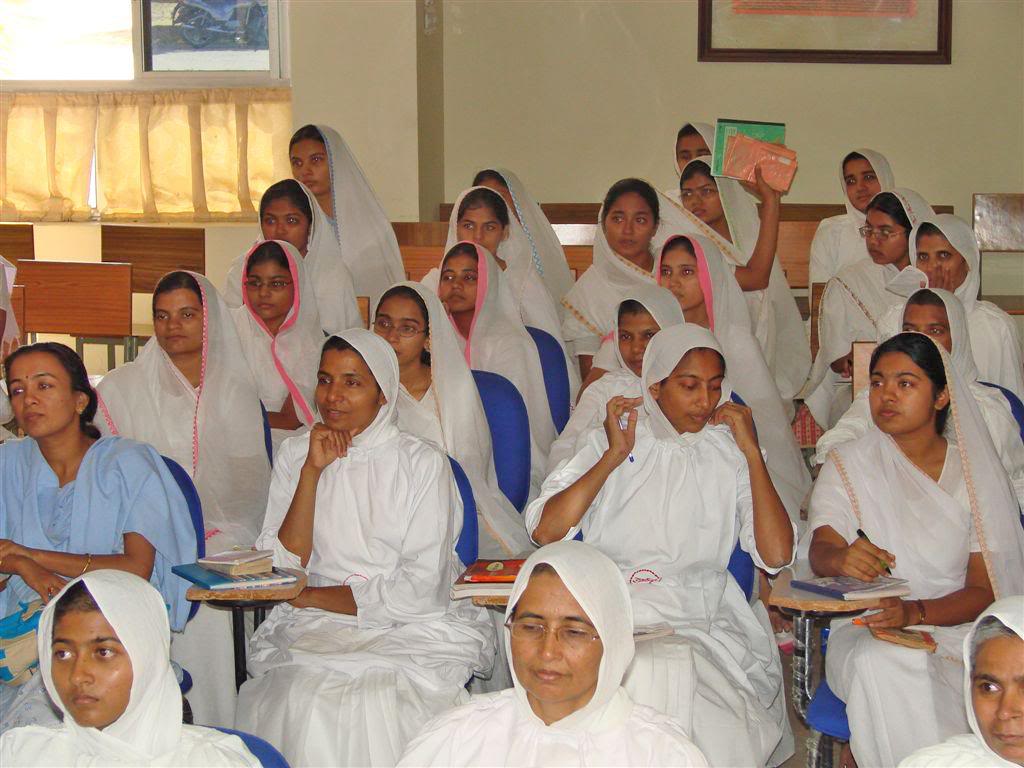 Samanis & Mumukshus (Novices)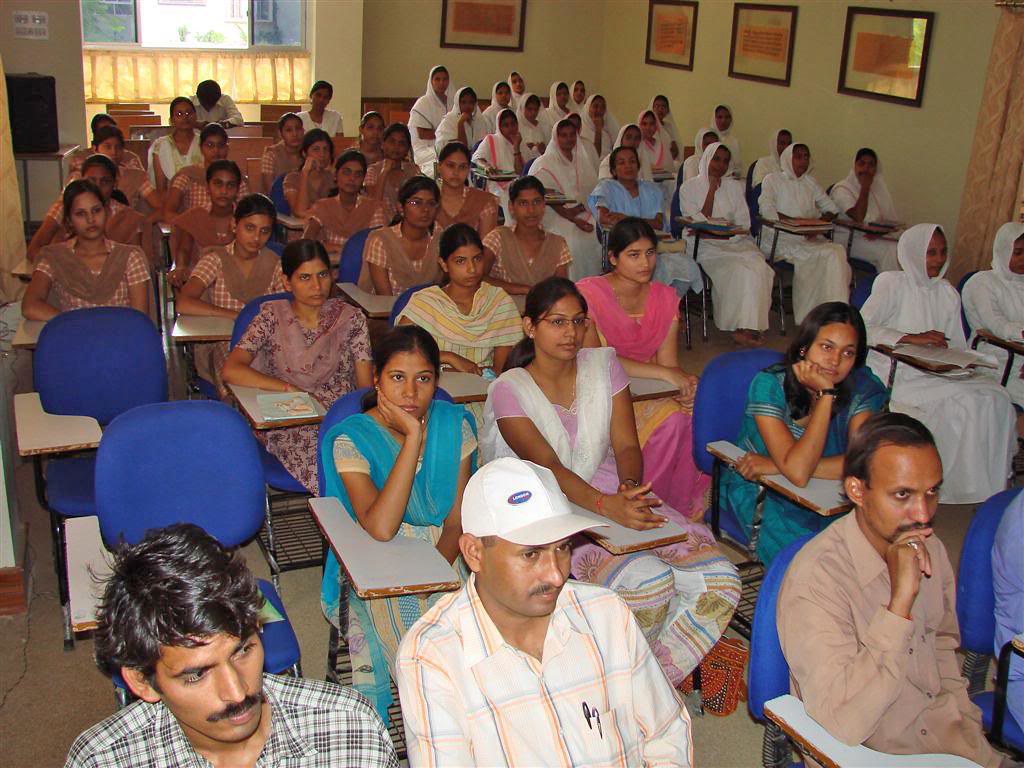 University members & students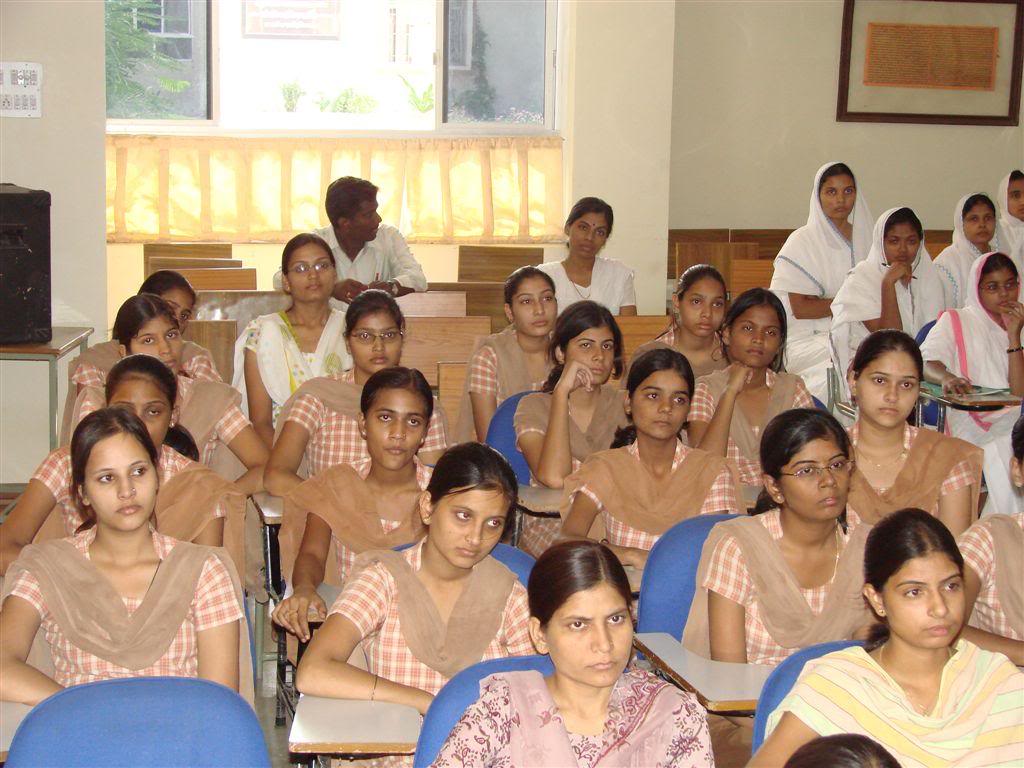 University members & students
Inauguration ceremony took place at 12:30 on 3rd October in an Assembly Hall of the university in presence of VC Dr. Samani Mangal Pragya, coordinator Dr. Dhar, and amazingly much people in the audience. The red poster "German Language Certificate Course" since then decorates the room where the lessons are taking place.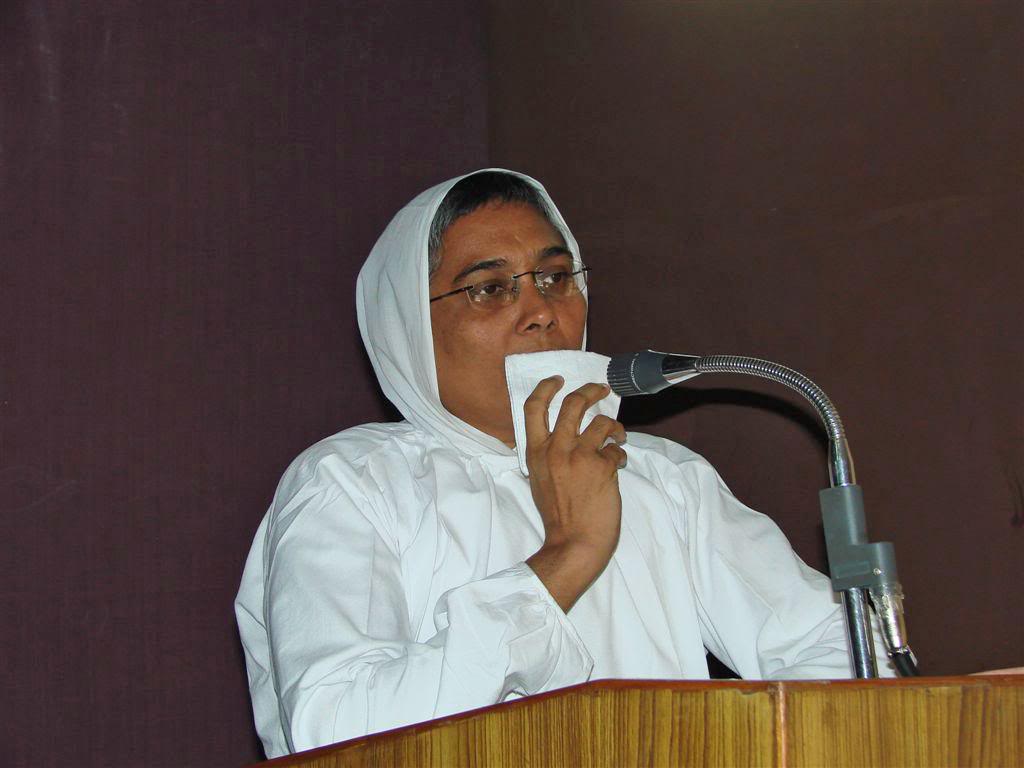 Vice-Chancellor Dr.Samani Mangal Pragya
After Dr. Dhar had presented me to the audience (professor at school for French language & didactics, further editor of HereNow4U) Samani Mangal Pragyaji told the audience how it came that the course takes place. At our last visit to her in Ladnun, she had asked me if I could design a German Language Course especially for JVBI. I agreed and promised to do so. When she asked via email when I could come to give the course, I first sent her some links to renowned institutions like Max-Mueller-Bhawan. But she then told the audience laughingly that she wanted me to design the course and to hold it. And so it came.
In the university library not only important books on philosophy in German can be found, but also copies of the translations from Prakrit into German by Hermann Jacobi, proving that Jainism is a philosophy and religion of its own, and not the offspring of Hinduism or Buddhism.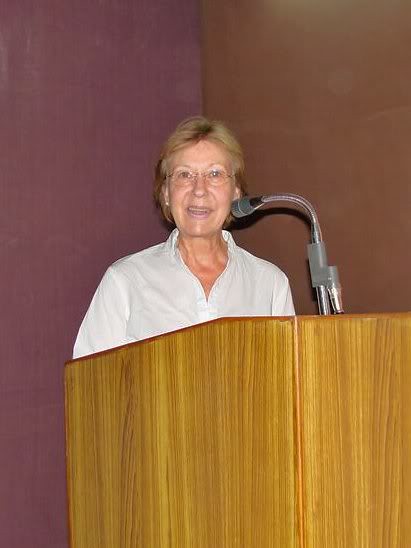 Carla Geerdes (Karuna)
In my speech, I expressed my feelings of joy to be invited to give such language course and added that learning a new language is a bridge to a new mental world.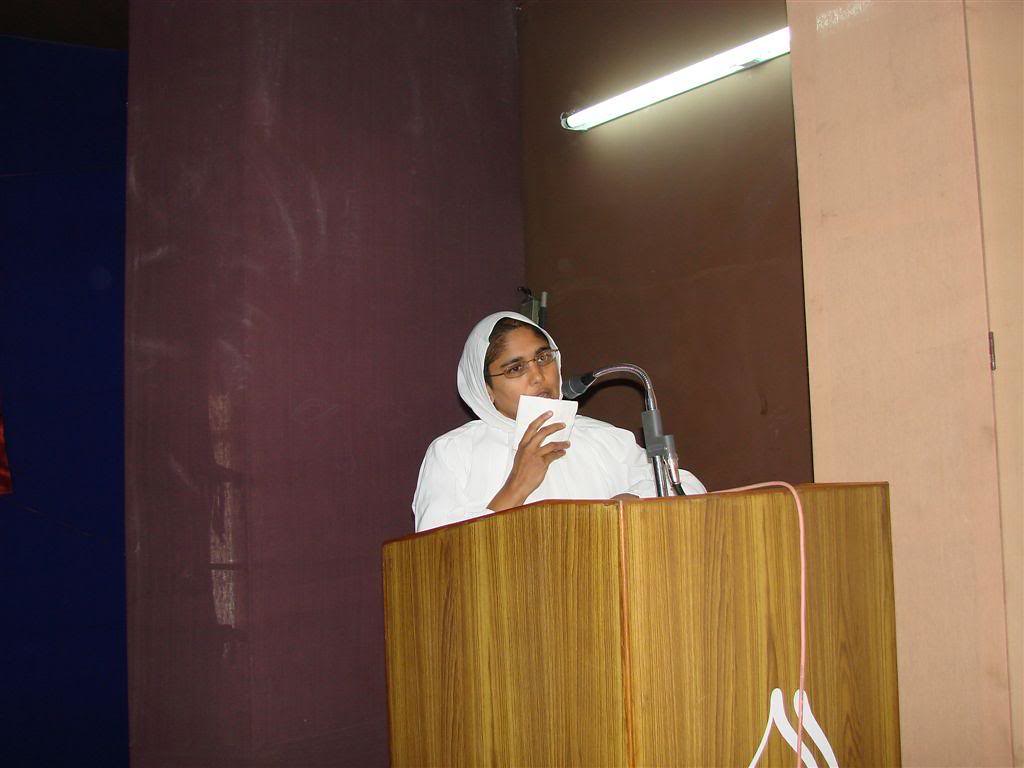 Samani Pratibha Pragya
Samani Pratibha Pragyaji, known to both of us since many years, said that it is a special joy for her that JVBI students are able to learn German language from the horse's mouth.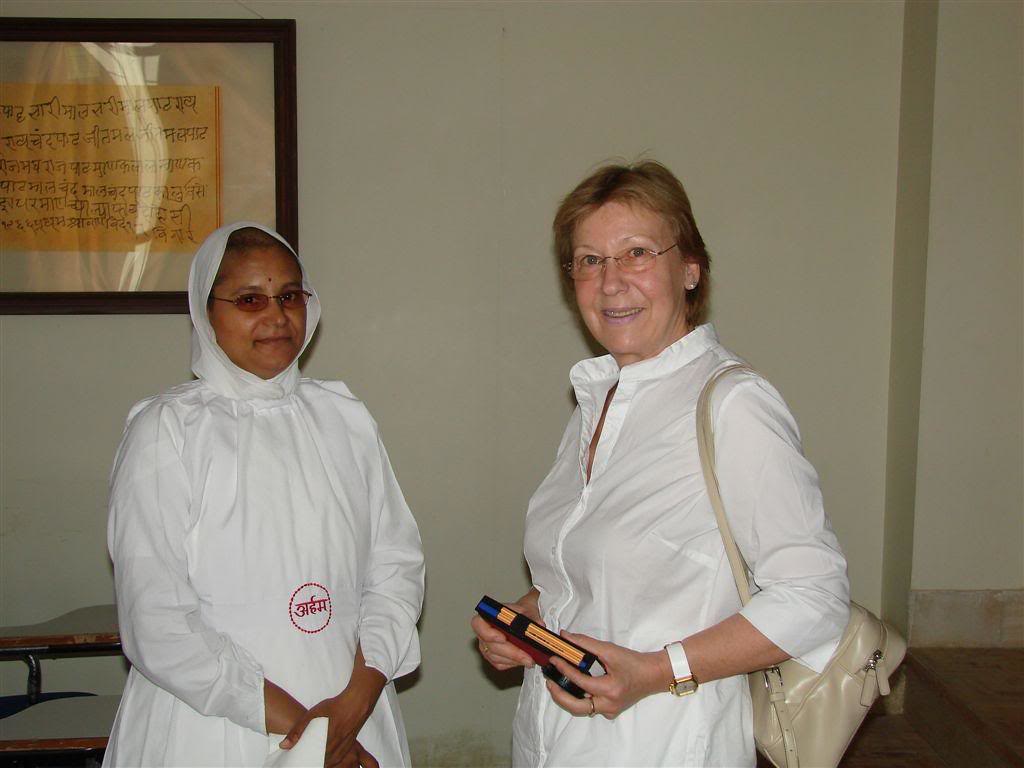 Karuna and Dr. Samani Chaitanya Pragya, head of Social Department
I was happy to meet again with Dr. Samani Chaitanya Pragya, head of Social Department who also intended to participate in the course.
After lunch, the course started.