JAIN VISHVA BHARATI UNIVERSITY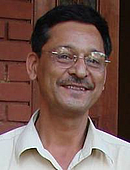 History has witnessed several enlightened persons, who have devoted their lives for the upliftment of mankind. Acharya Mahaprajna, a versatile personality, has measured an area of over 1 lakh kms on foot to provide Nonviolence and National integrity a more comprehensive and in-depth outlook. Over the centuries, philosophers and intellectuals have appeared on this planet, who have influenced humanity and whose thoughts have continued to guide and stimulate generations after generations and even change the course of social progress. In the field of science, the contributions of the like of Newton, Faraday or Einstein can never be forgotten. The names of Freud, Burgson and Jung in the field of psychology, of Marx in socialism would ever remain shining. In the field of spirituality, Mahavir, Buddha, Christ, Shankaracharya and many others have moulded the lives of countless followers of the spiritual path in the current times, Acharya Mahaprajna has become a household name for propagating the gospel of humaneness, nonviolence, brotherhood and Anuvrat Movement (A peace movement based on small vows). Acharya Mahapragya, as a pragmatic thinker, preceptor and a blender of spirituality and science, has become a living legend. While the entirely new precepts, principles and perceptions of Acharya Mahapragya have enlightened the intellectuals, he has also carved a permanent place as a philosopher-saint in the hearts of the masses by his concrete proposals to improve the quality of life and living. The new vistas opened up by him in the field of spirituality would serve as a light-house to the tossing ship of mankind for centuries to come.
Venerable Acharya Mahaprajna is a renowned champion of international understanding, goodwill, friendship & non-violence and its speculative and philosophical aspects. He has set an admirable example by living the ideal of non-violence devoutly. Mahaprajna's is highly significant in the present times closely asserting M.K. Gandhi's stand on non-violence. He has surpassed a multitude of privations and challenges with that unfazed faith in non-violence over a span of 80 years.
Acharya Mahaprajna has a large cohort of saints and nuns motivating the countless ignorant on the track of non-violence. Acharya's non-violence is all-pervasive that embraces all human beings, beasts, flora-fauna, water and mother earth etc.
Born on 14th June 1920 in a small village of Tamkor in Rajasthan he was endowed with unique talents since childhood. He renounced family and worldly comforts to embrace monkhood at the tender age of 10 on 29th January 1931. At 22, he acquire laudable competency in Hindi, Sanskrit, Prakrit and Rajasthani languages and literature. He immersed himself in the intensive study of Jain Agam, History, Philosophy, Doctrinal lessons, Nyay, Grammar etc. His expertise and mastery in research & editing fields led to his successful foray into the world of Science, Ayurveda, Politics, Economics, Communism, Sociology and Literature. A growing number of colleges, universities, intellectual seminars and conventions have invited and welcomed his views adding remarkable perspective to their discussions.
Acharya Mahaprajna has accomplished monumental journeys on foot of almost all over India in order to inspire the sentiments of mutual unity, global family and patriotism. His travels are hailed as a major breakthrough in moral awakening. He has invaluable methods for religious tolerance, upliftment of the untouchables and give lucid discourses on various national and international issues confronting the world today. Helping the poor and encouraging the abandonment of all intoxicants are some of its proud feats. For championing smooth and harmonious terms between various communities and believers of different faiths, he has been invited to monasteries, churches, temples and mosques etc. Mahaprajna connects religion closely to life and emphasizes that it brings a wealth of satisfaction. He spurns all misconceptions, sanctimonious rituals and a superstition spreads about Dharma. Religion to him is that zenith of the supreme that cannot be locked up in blind rites or inside the four walls. Acharya Mahaprajna gave a new dimension to the intellectual and spiritual arena through his views and conscientiousness. He upholds the concepts of peace and non-violence as key ingredients for a worthwhile life.
Swami Vivekananda felt the need for active synthesis of spirituality & science. Even Vinoba Bhave (the great disciple of Mahatma Gandhi) felt solicitous for such a corelation. Mahaprajna affirms that science has rejuvenated religion as opposed to the charges that science is antagonistic to Dharma. This represents a landmark in the history of religion. His efforts are praiseworthy from the standpoint of evolution of scientific-spiritual personality. Preksha Dhyana, the insignia of confluence of science and spirituality, is a unique contribution by Mahaprajna. It has accomplished a trio of tenets:
Laid the basis for a peaceful world through his magical healing of the people assailed by violence and restlessness by means of practical and scientific methods.


Preksha Dhyana drew the multitudes towards sound religious and moral lifestyles that were earlier held to be outright prevaricating and ostentatious.


Done a commendable job in awakening inner consciousness and fostering a posed personality. Scientific researches have backed up the conviction that Preksha Dhyana can bring about fundamental and striking changes at physical, mental and emotional levels.
Present education does not offer any respite from fear, pain, and disquiet, hatred and other emotional undercurrents detrimental to one's well being. Science of Living has reckoned these challenges and integrated practical training with theoretical approaches to generate quality scholarship. According to Mahaprajna Science of Living has 3 goals:
Development of Healthy Personality - Integrated growth of physical, mental, emotional and social aspects.

Evolving of a New World - A world free from violence, exploitation & dissoluteness.

Evolving a New Race of People - People with scientific-spiritual personality.
Mahaprajna has advocated meaningful changes in lifestyle propelling further the legacy of Gandhi's concept of change of heart and Vinoba's stress on change of thinking & system. It is his firm conviction that for a non-violent society a simultaneous regeneration of the individual and society are stipulated.
Training in Non-violence is the result of Mahaprajna's revolutionary thinking. His four-pronged non-violence training is not just theoretical but has practical aspect also. Experiments on Dhyana, Kayotsarga, Anupreksha and Self-restraint etc. have yielded fruitful gains. They have shown encouraging signs among police officials, businessmen, army personnel, teachers, students, criminals and prisoners.
Acharya Mahaprajna has been making vigorous efforts to promote international understanding, goodwill and friendship for the last two decades through a variety of constructive programmes which include organization of international conferences with varying themes, propagation of Anuvrat Movement which enjoins individuals to pledge themselves to strengthen ties of friendship among the peoples of the world irrespective of nationality, religion, caste and colour, creation of awareness among people by organizing non-violence training camps on a large scale.