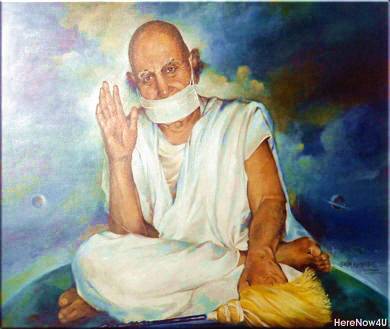 Now this book is completely online.
The daily thoughts on the subject aren't fed by the appearance of new chapters anymore.

But you can access it further on in the left menu:
Submenu:


Through Preksha Meditation

This is a basic book about spirituality and so most of it's enlightened explanations went directly into our glossary and added the list of reference articles for many terms.
This way you might be remembered from time to time of this great work of Acharya Ganadhipati Tulsi and it's surely no fault to read the complete book again and again to uplift your life.
A proper way to share Mahavir's reality.