2012 Karuna's Mewar Tour
We had arranged next tour for 31st January. Again we started at 10:00pm and picked up Manish whose father was so kind to take care for the shop. Behind the railway gates we left the main street and took a smaller one leading into the mountains. First short stop was at driver Jagdish's house where he presented his mother and his wife to me. First destination was Fort Kumbhal Garh.
When we left the last houses of Amet behind, we entered a rocky, dusty landscape where from time to time the wind danced with the sand. The more the sun gave warmth, the more the cold disappeared. Weather was clear and sunny all the time, there was not a single cloudy day. But it was cold in the evening and at night. The landscape was rather homogenous in its barrenness. Some isolated houses, well to detect from far by the shady trees surrounding them. All settlements gave the impression that their inhabitants live a very frugal life and do not participate in the contemporary life style that has conquered parts of global society.
Coming from a cultural background where the amount of a well-to-do income in this region is spent for mineral oil to heat the houses and to drive the cars I was grateful for this occasion to have a look on a life style more connected with nature and its resources. But I also had noticed the elevation of gasoline price in India. From a third of German price it had climbed to two third! So the mountaineers I saw on the way from Amet to Fort Kumbhal Garh seem to belong to a human species near to extinction. But a far happier species than many others I had met. They seemed almost equally happy to me as the saints, and as integrated into the environmental ecosystem as they are.

After some time we reached Garhbor. Slowly the little town awoke from its freezing, and life restarted to circulate. The movements of people and animals got faster and seemed higher charged. No wonder, the cold in January is a permanent inhabitant in houses build for hot and dry summers. I dare not imagine how long one is shaken by cold before falling asleep. The climate seems to be a challenge, January biting cold with low temperatures, July sweltering with high temperatures. I imagine the children here have to be rather robust.
In Jheel Wara we had a tea pause and watched the housewives negotiating with the marketers. Even I bought some fruits and was very astonished not to be asked for double or higher price. A customer is a customer, there has to be no difference in prices, many of my Indian friends always said when they got aware how much higher my price was than theirs. For me this is okay, live and let live…
About noon we reached Kumbhal Garh and looked for the road to the Fort. Fort Kumbhal Garh is the birth place of Maharana Pratap, very famous Mewar king whose name is given to Udaipur Airport. It is very rare that an airport is named after a person who had lived some centuries ago, and not in the 20th century when modern aviation was invented.

Amet To Fort Kumbhal Garh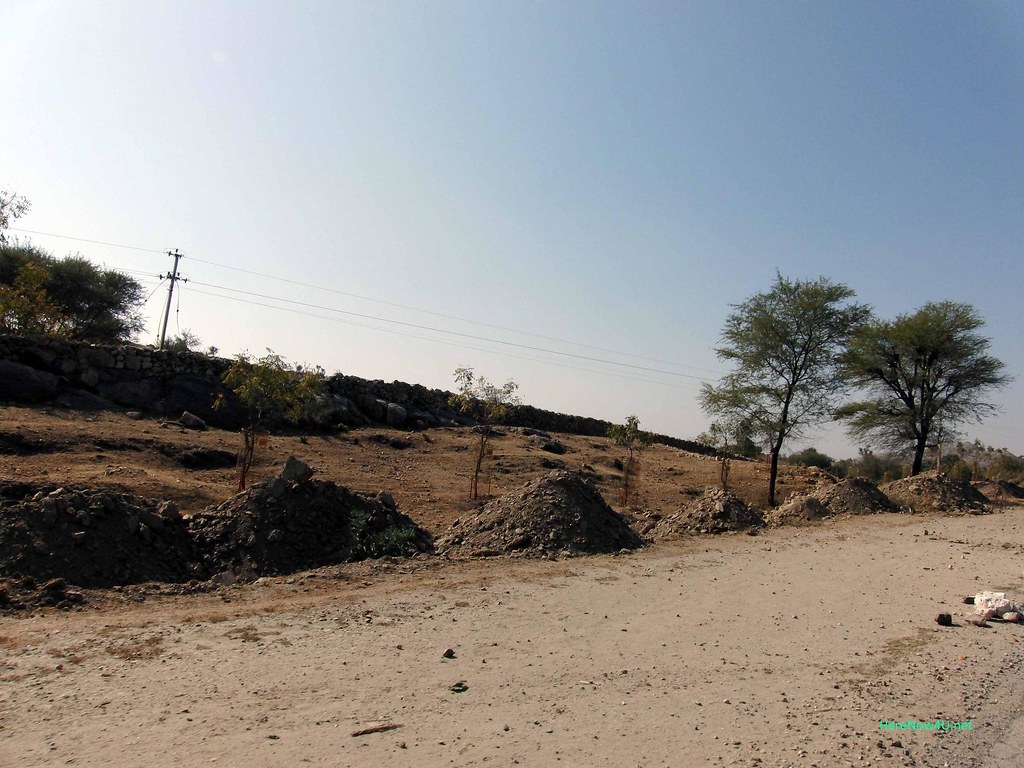 Morning in the Arravalli Range in some distance to Amet
Deeper and deeper into Aravalli Range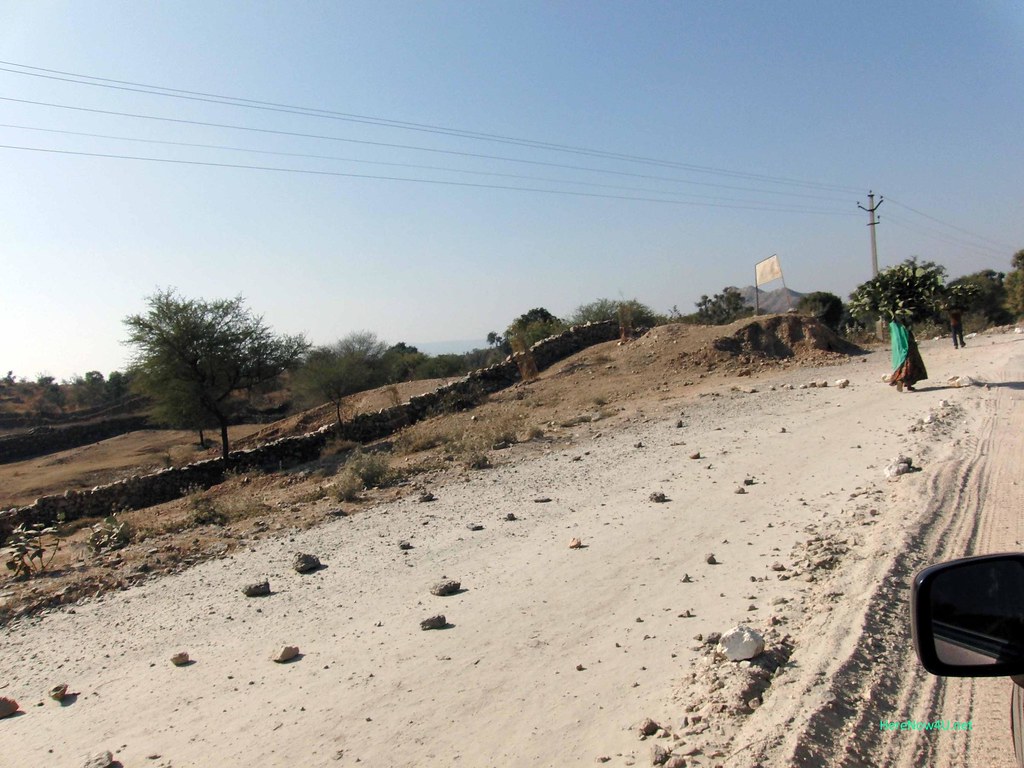 Neither cultivation of plants, nor mining in this area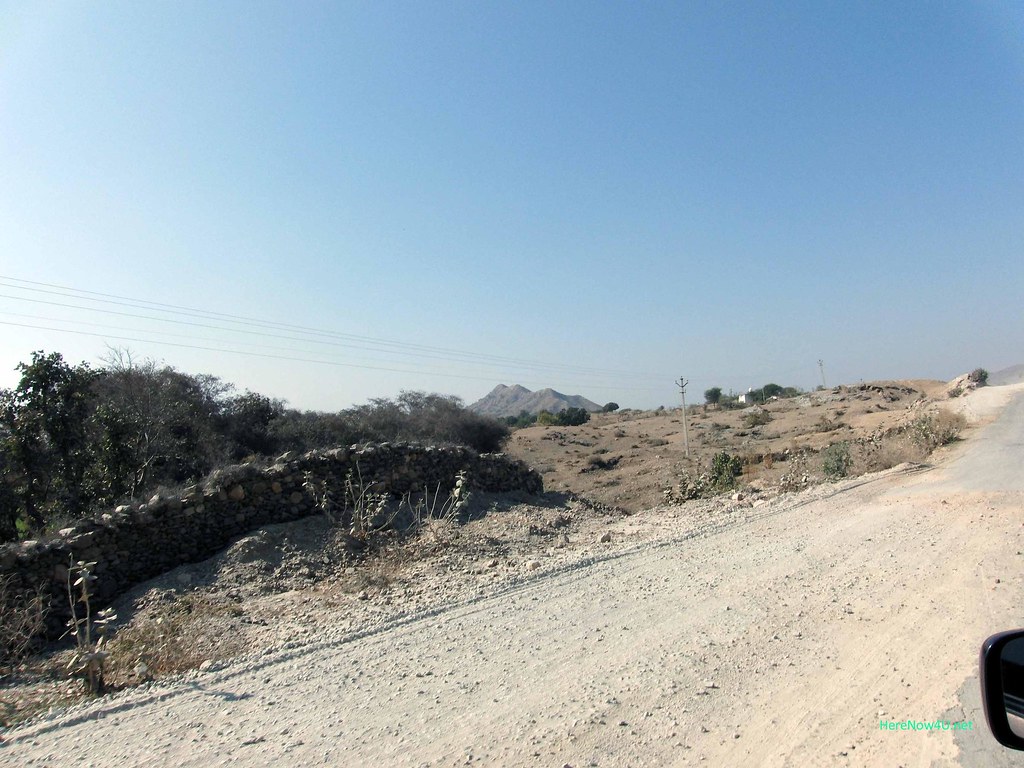 Typical Aravalli Range landscape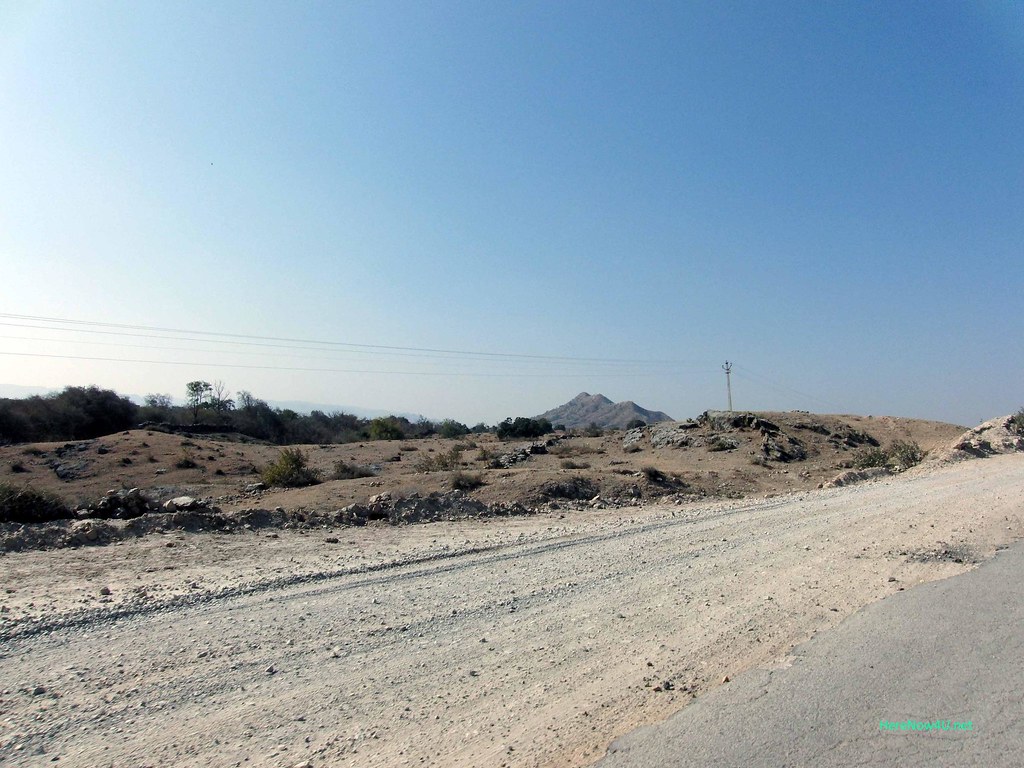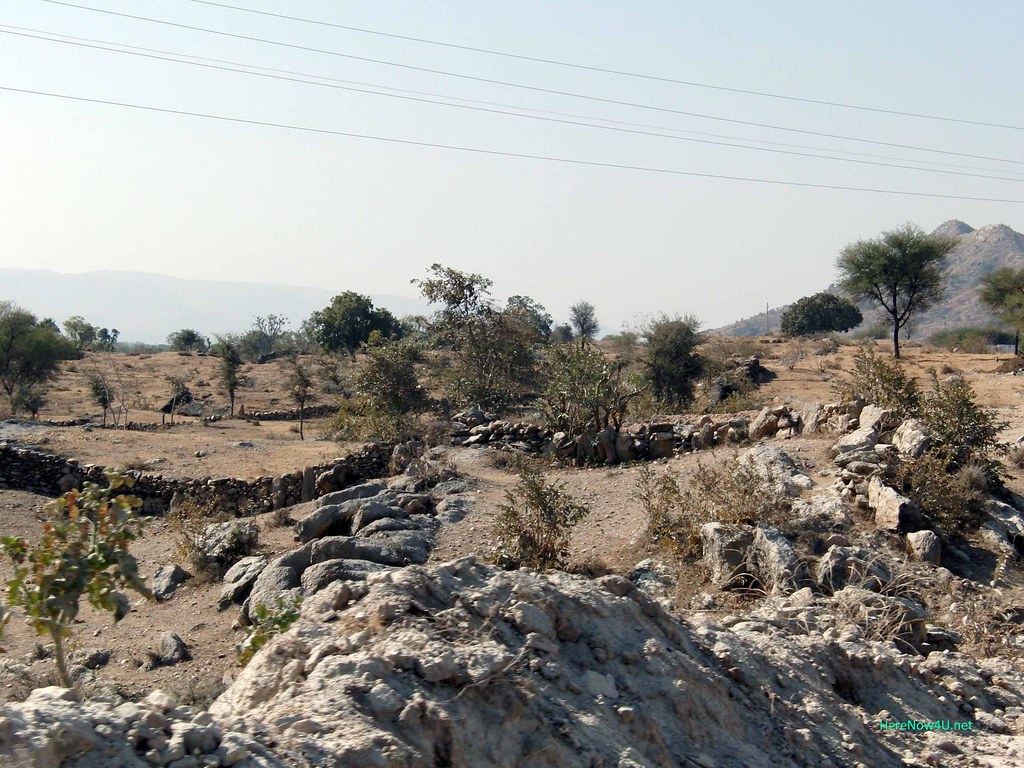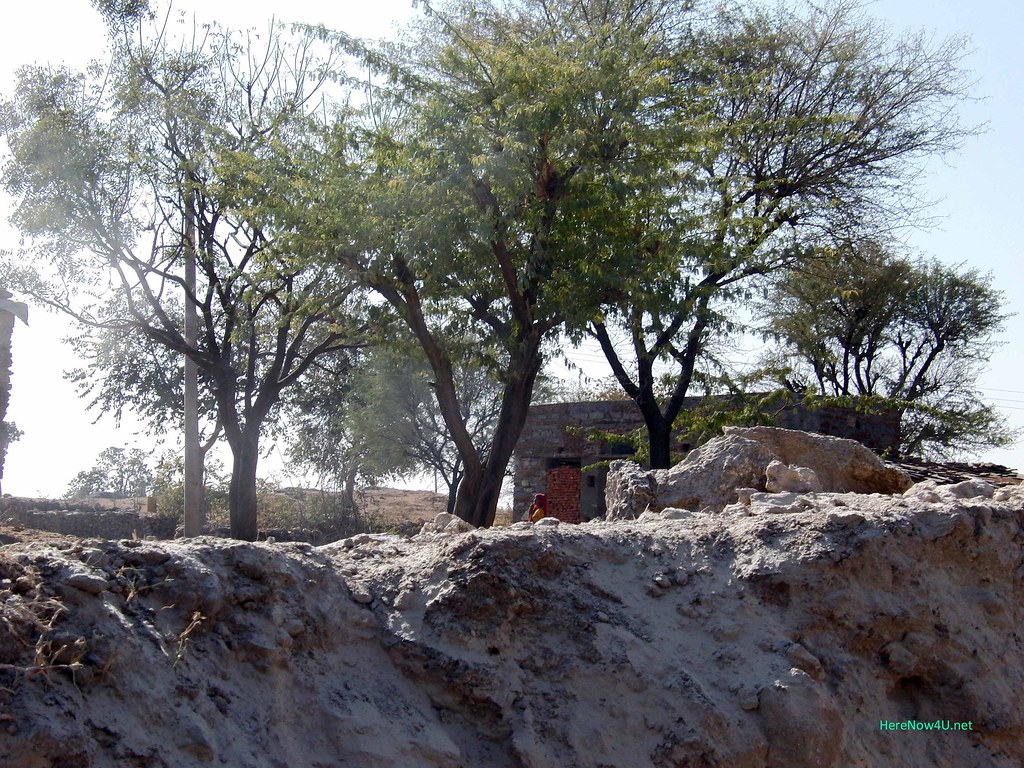 Settlement in Aravalli Range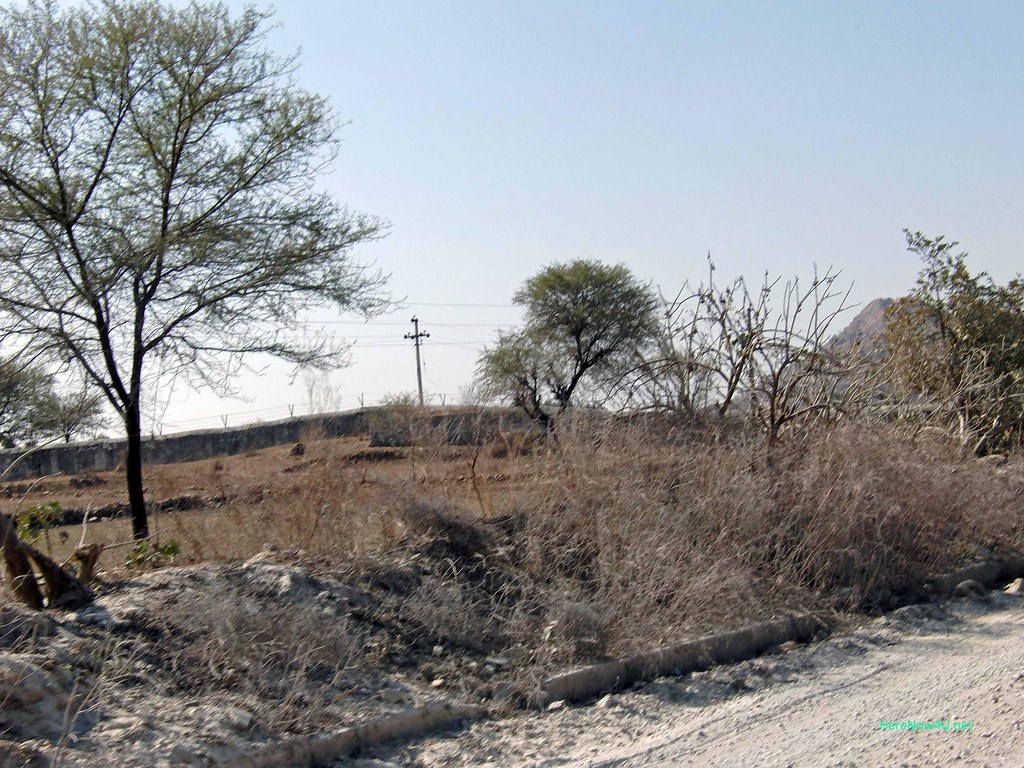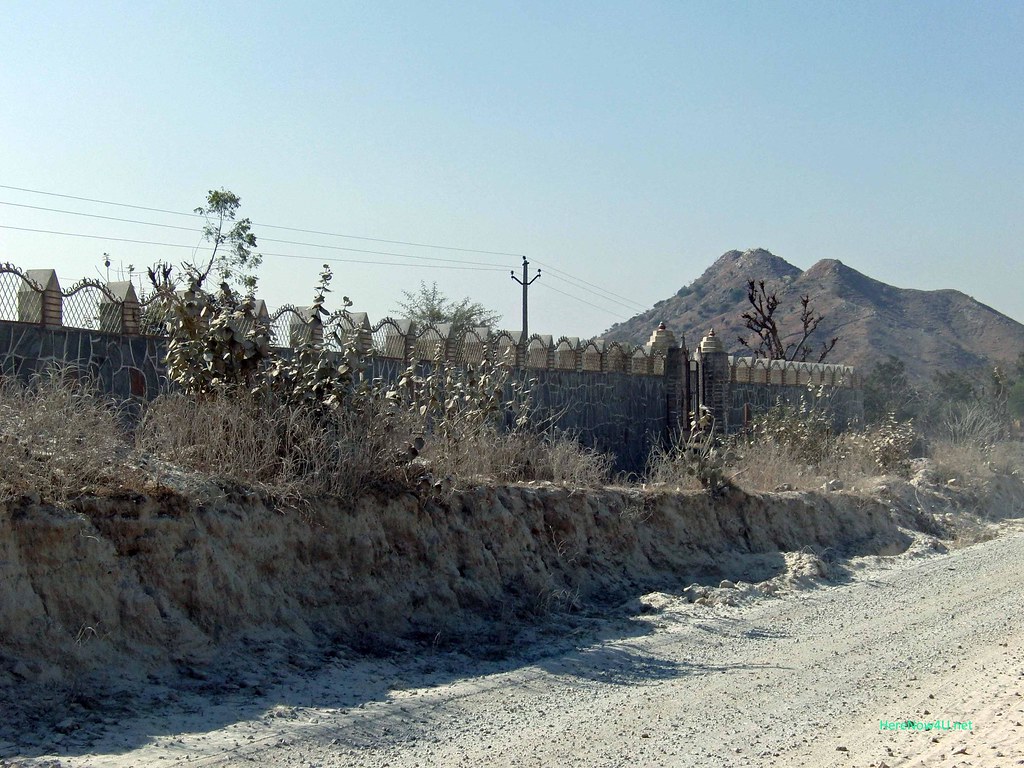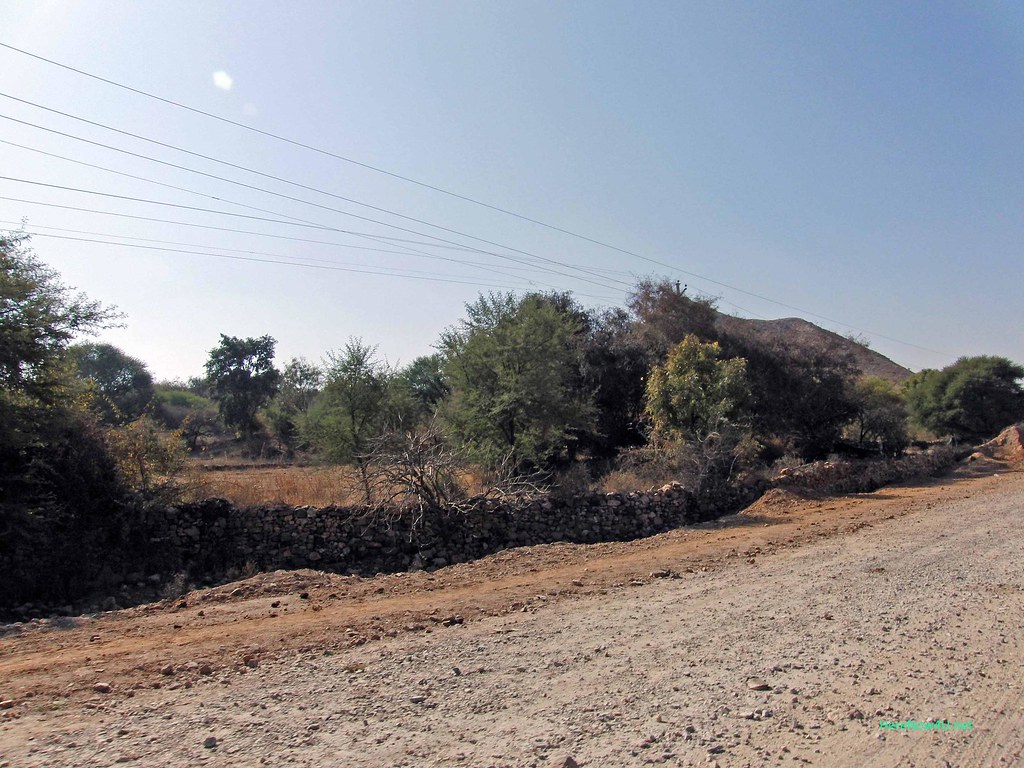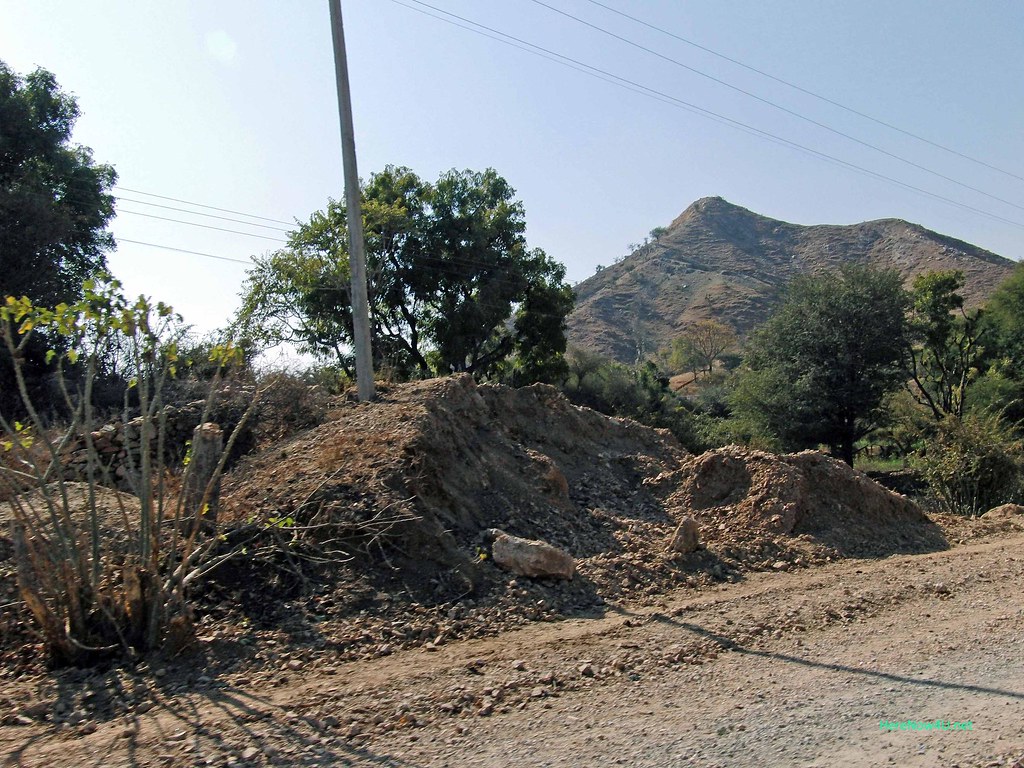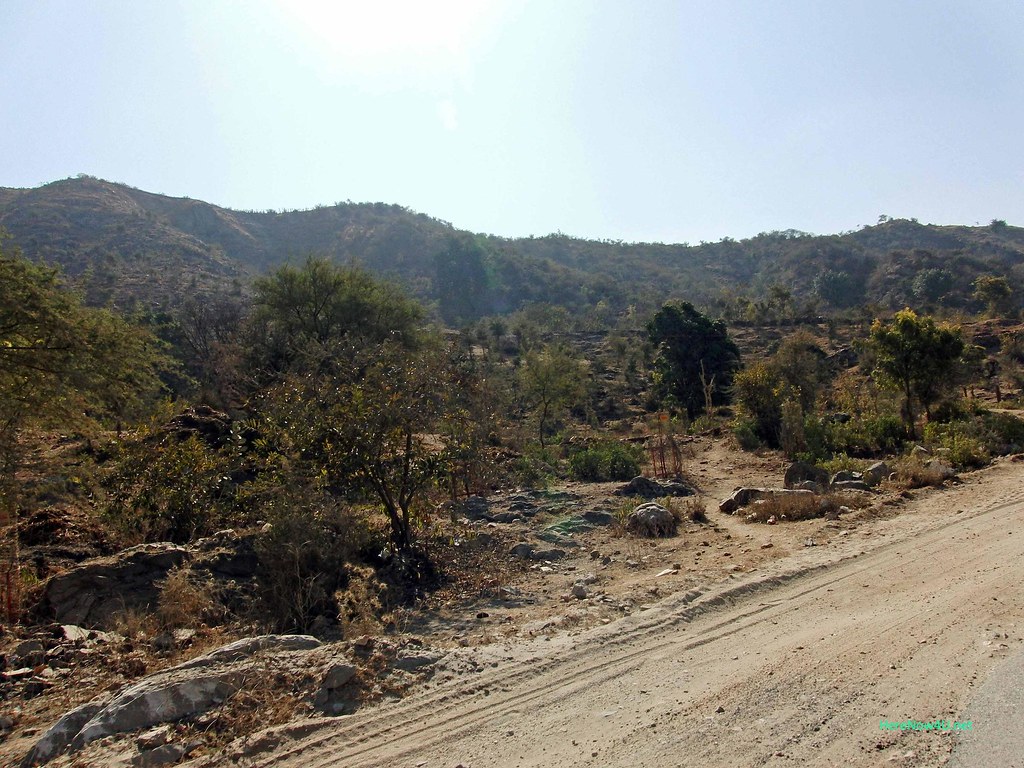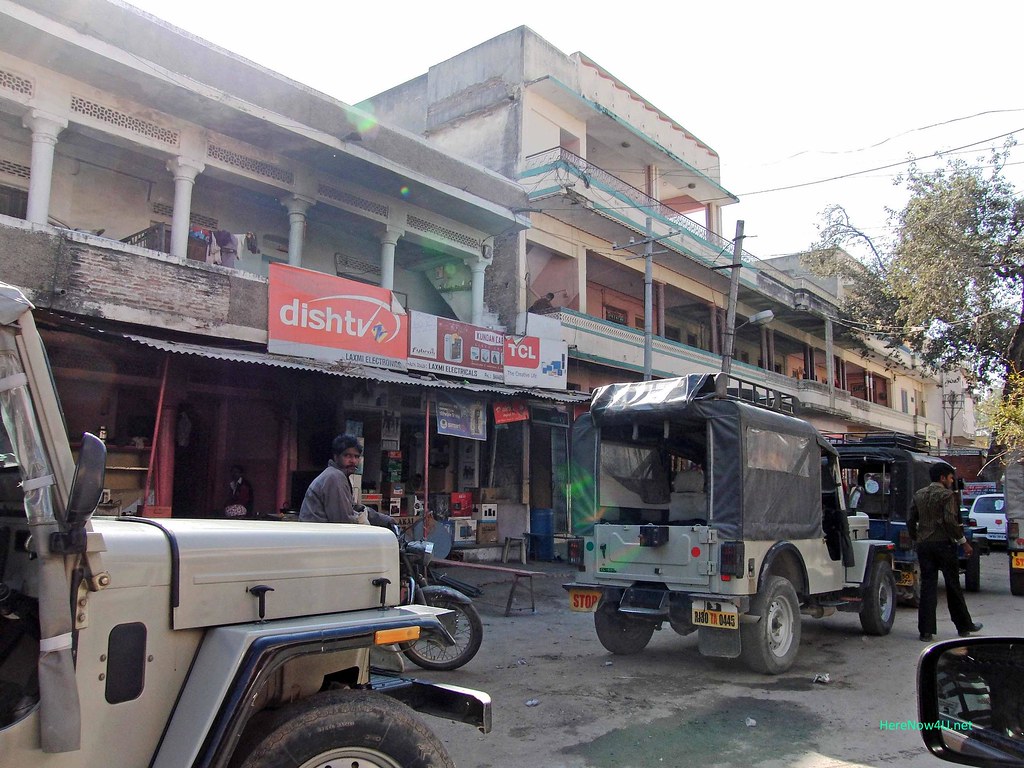 Garhbor, small town on the way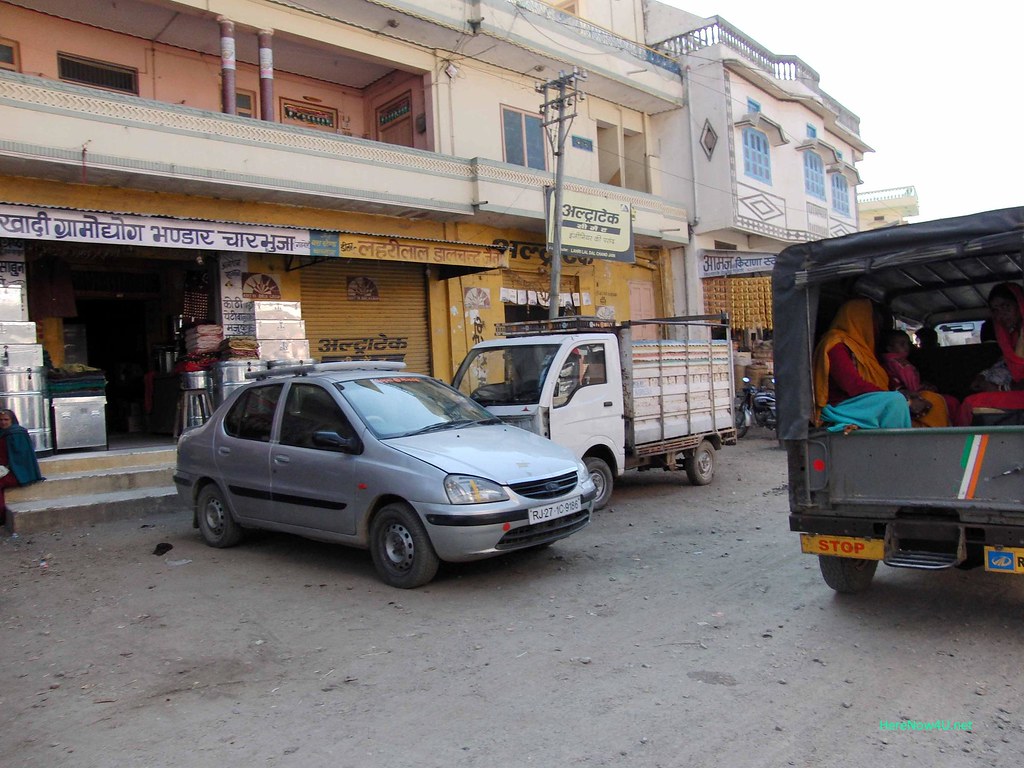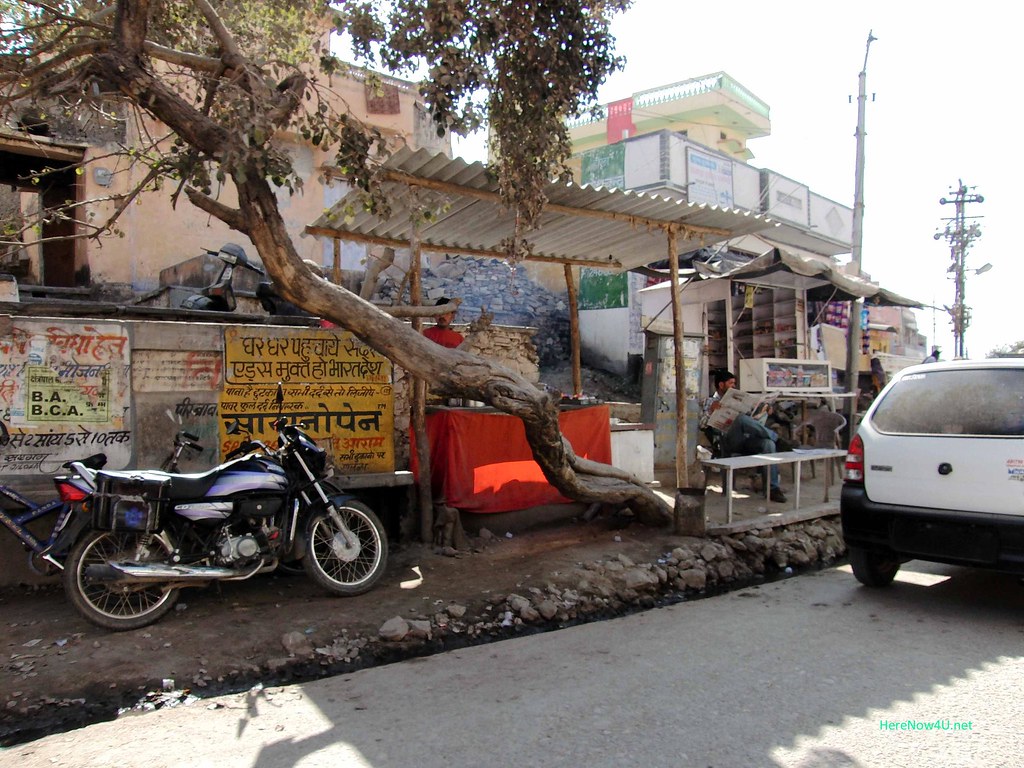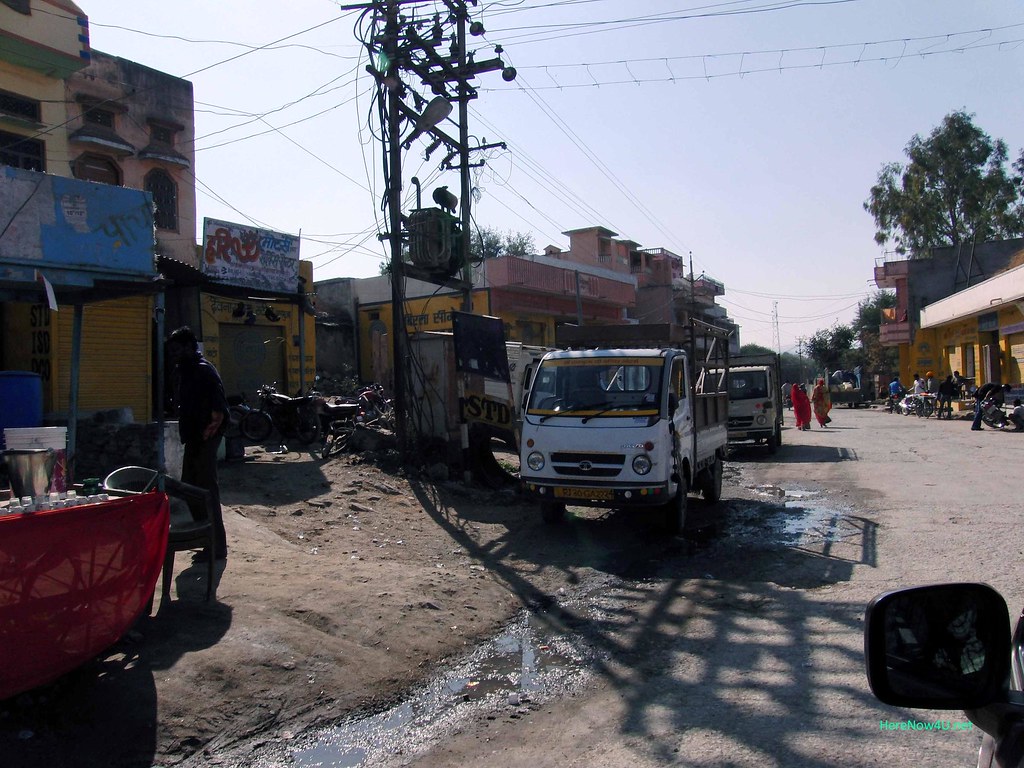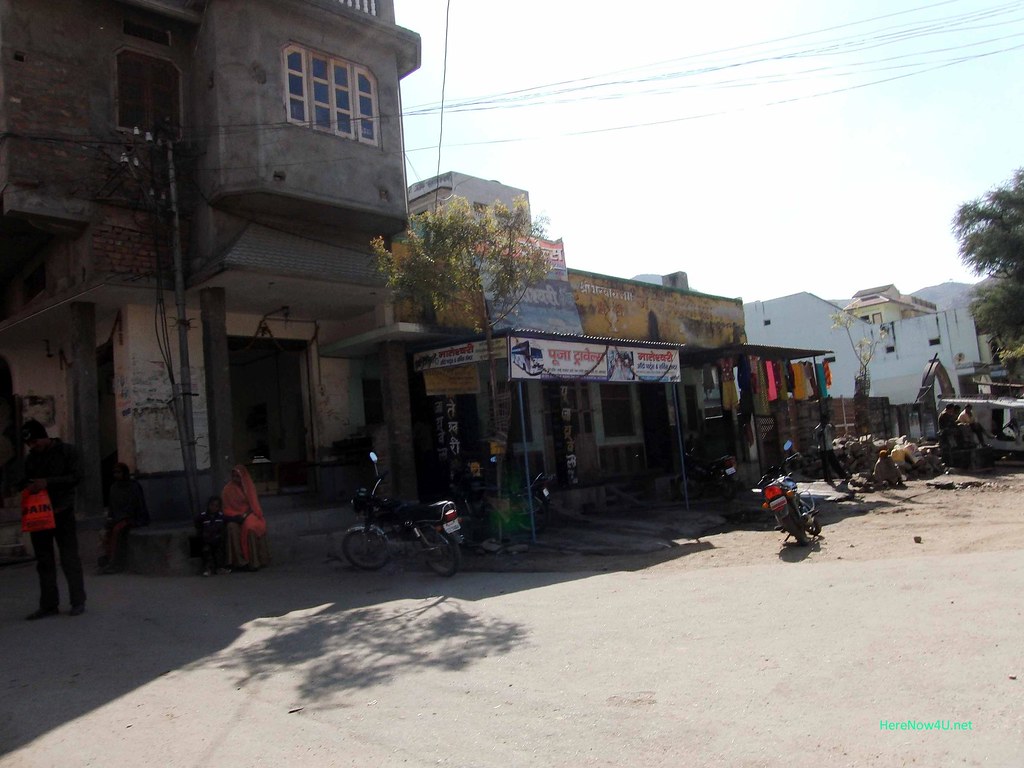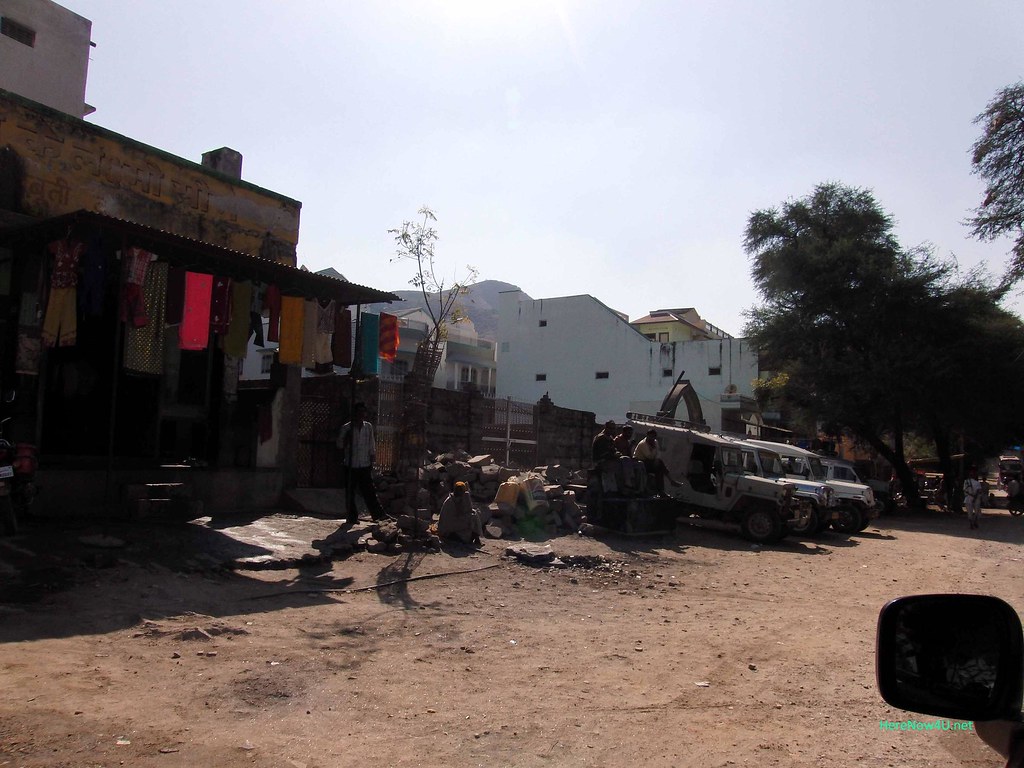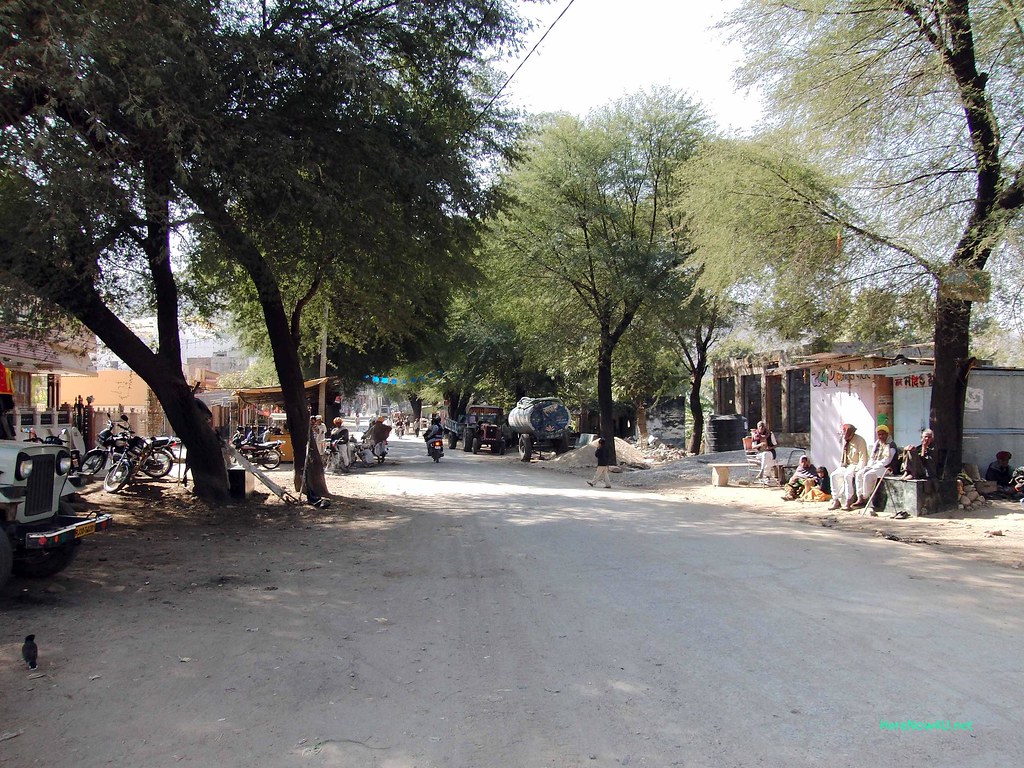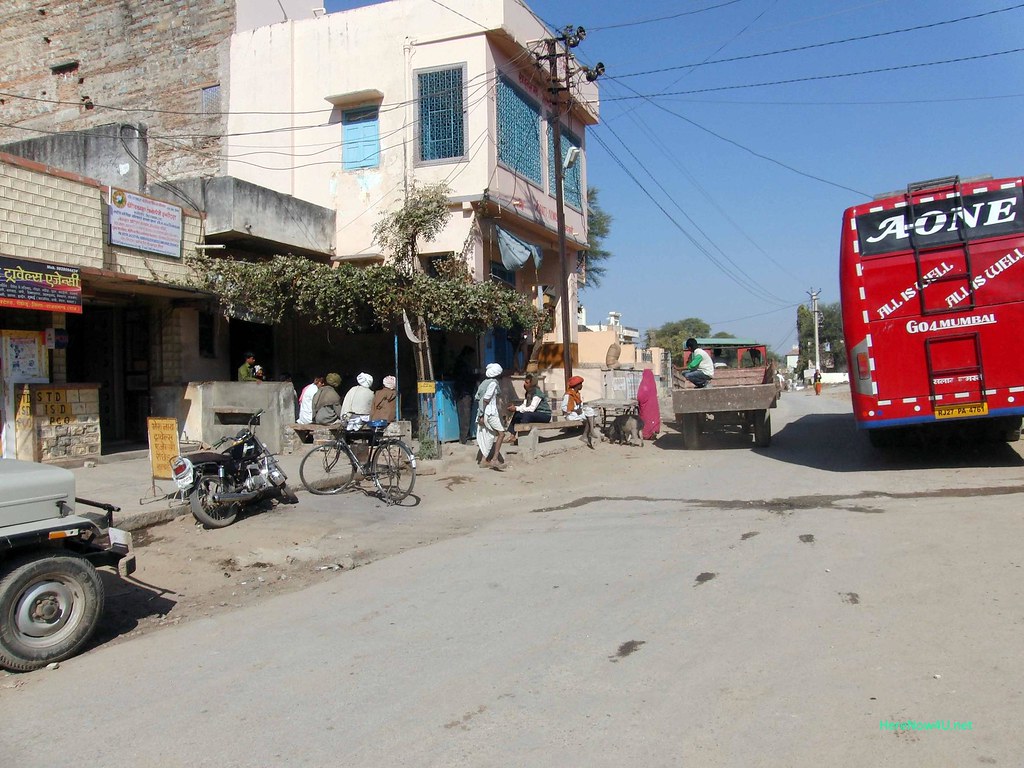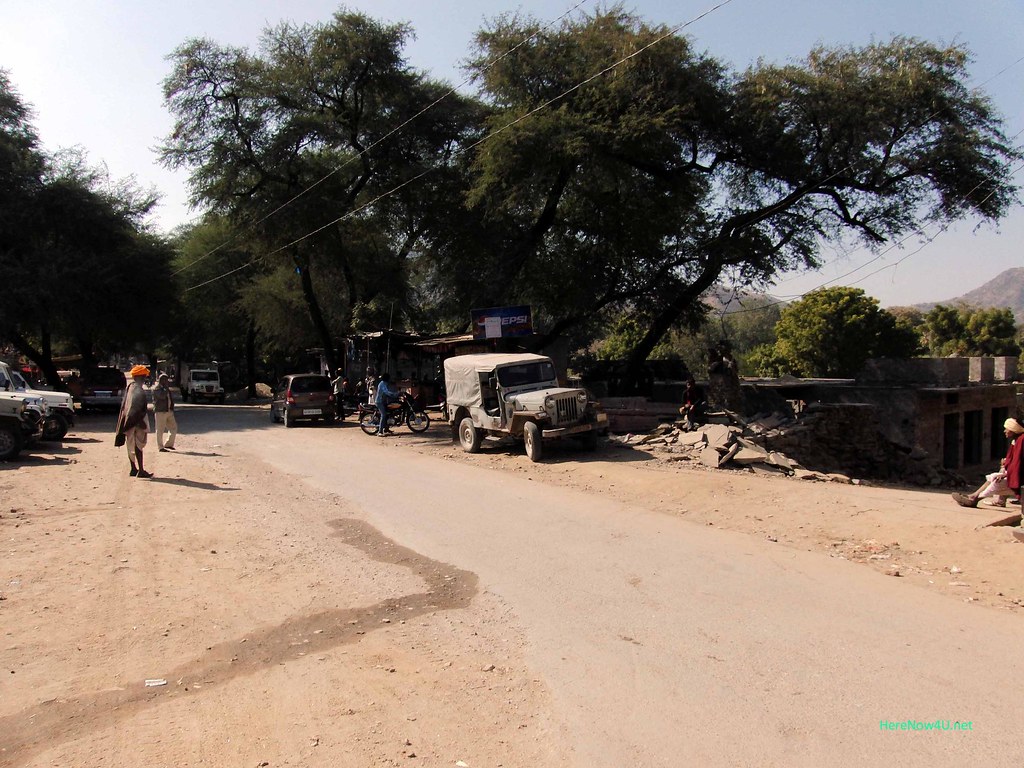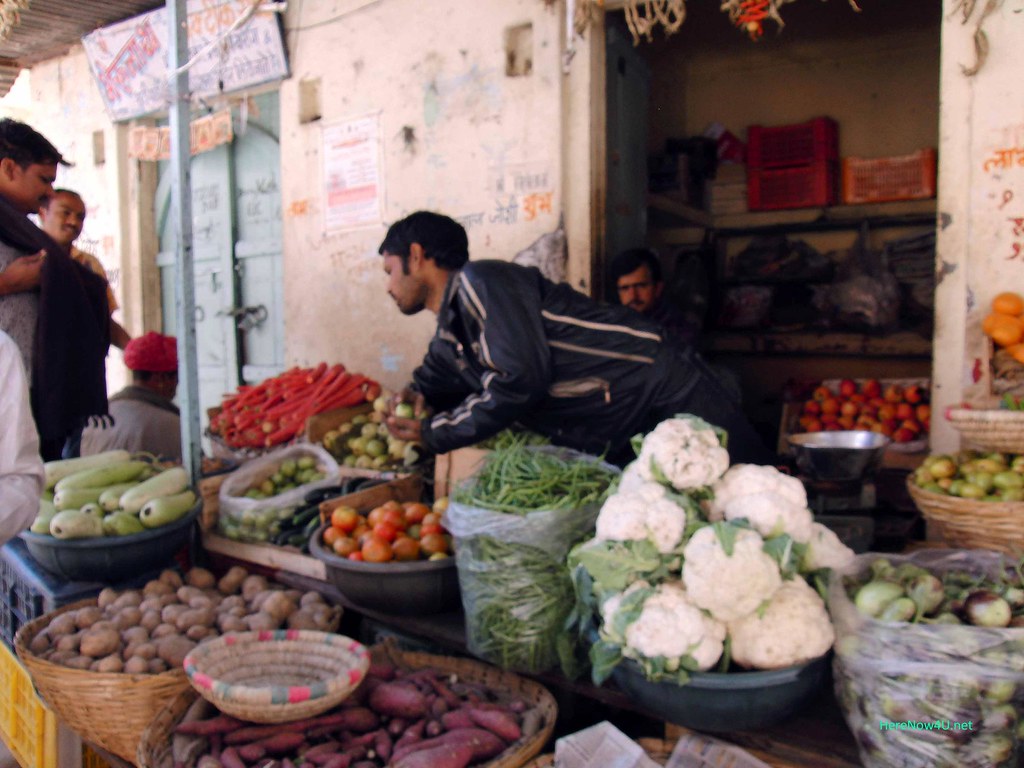 Fruits & vegetable market at Garhbor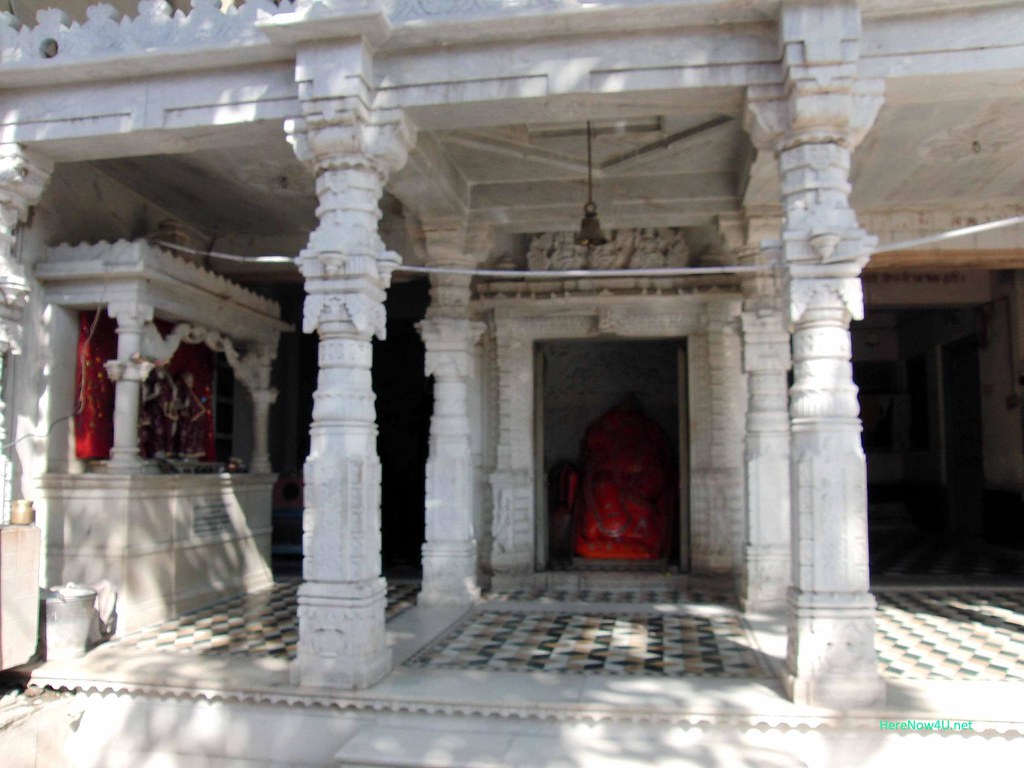 Ganesh Temple Garhbor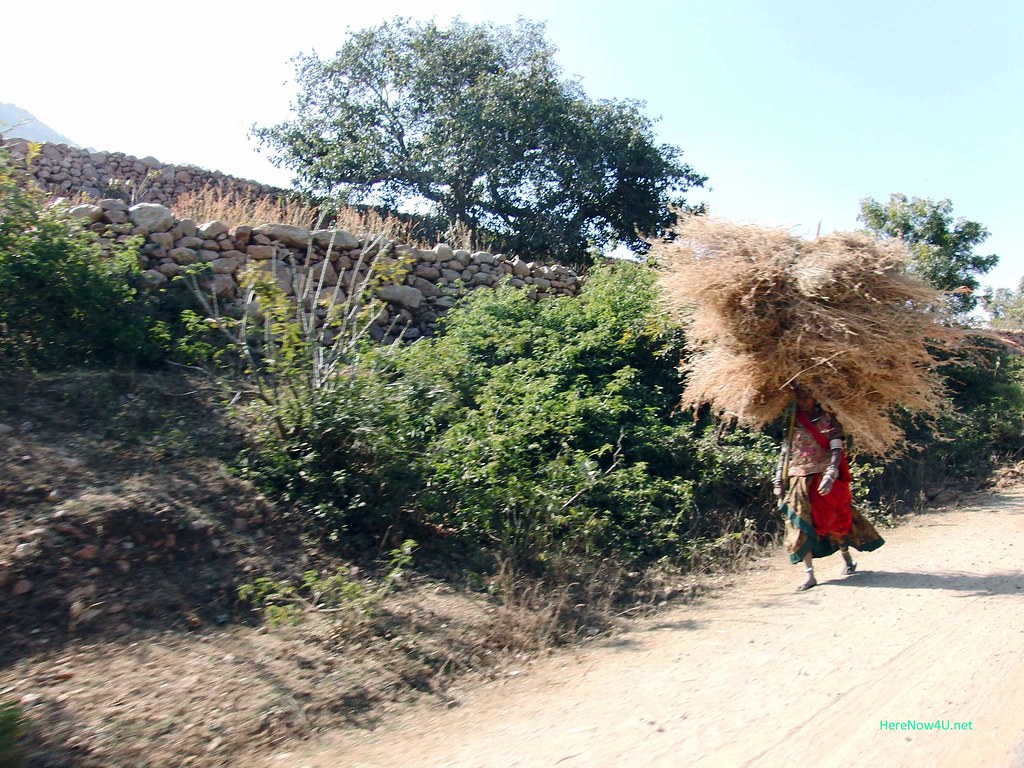 Countrywoman carrying home firewood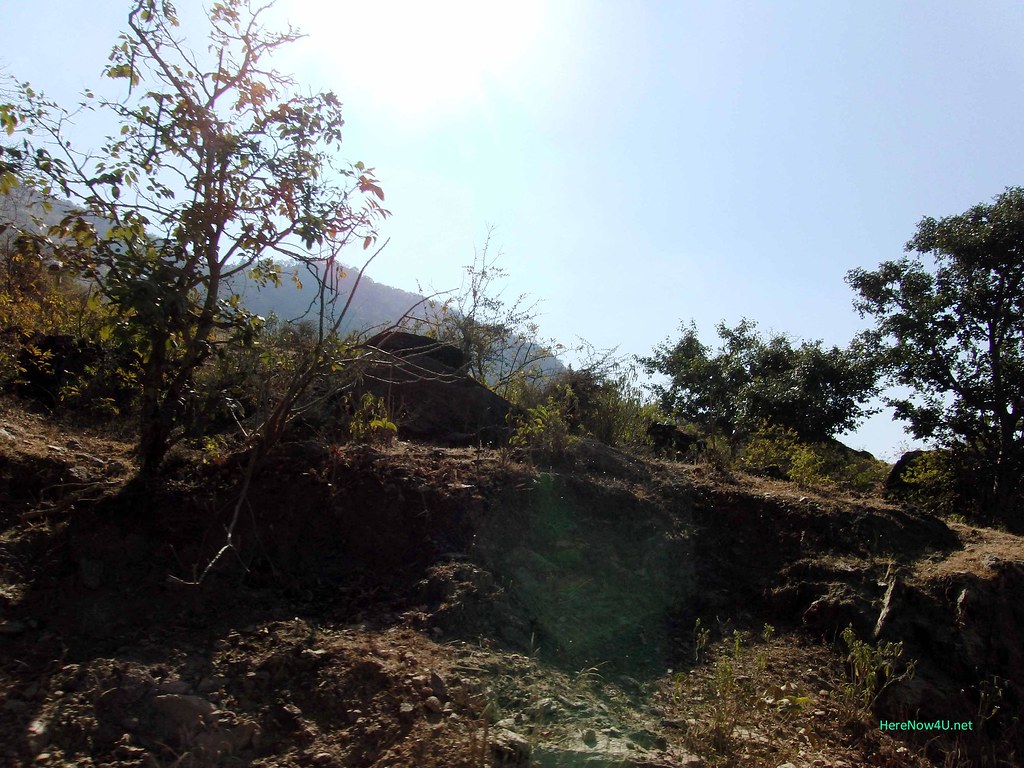 Mountain landscape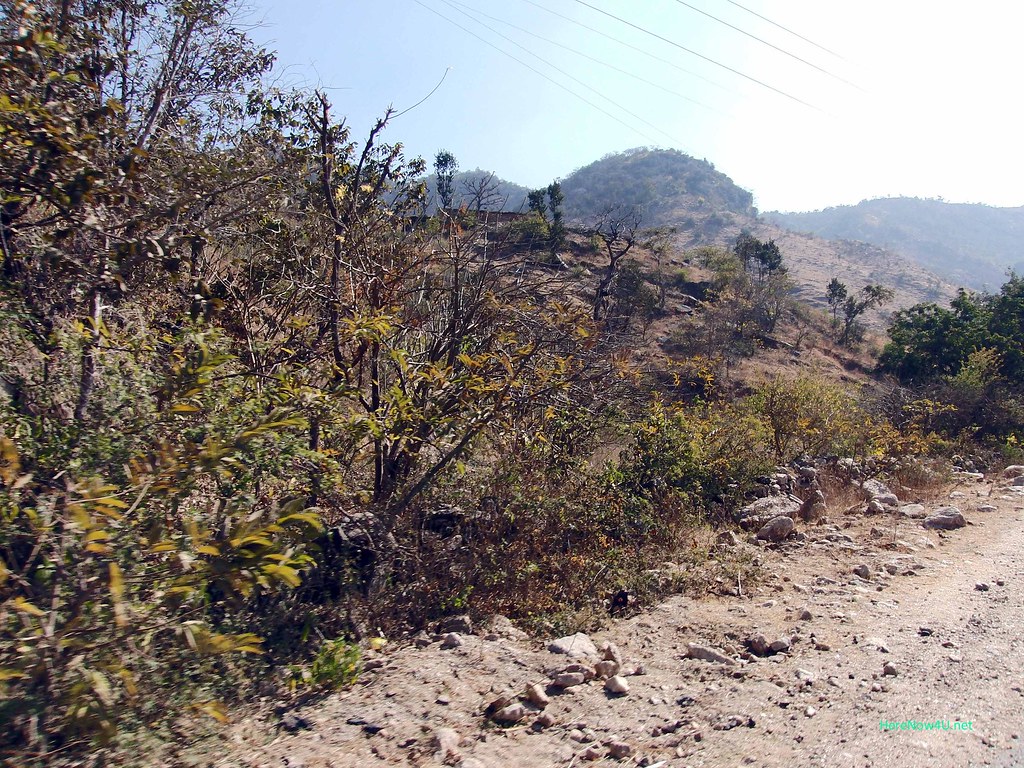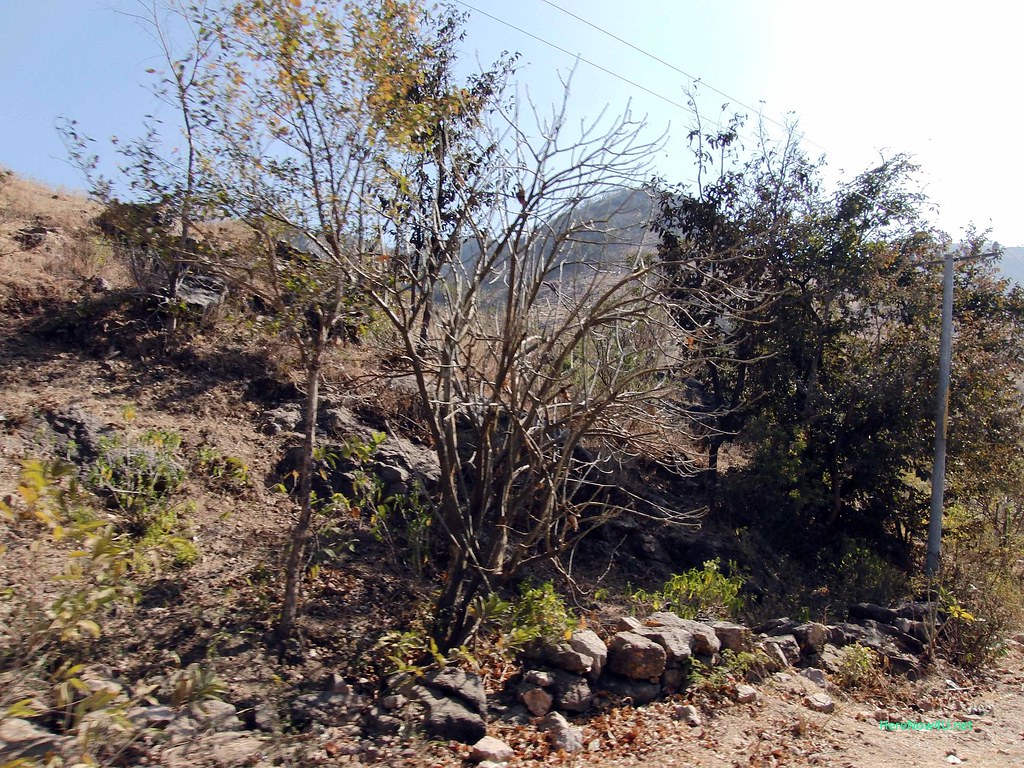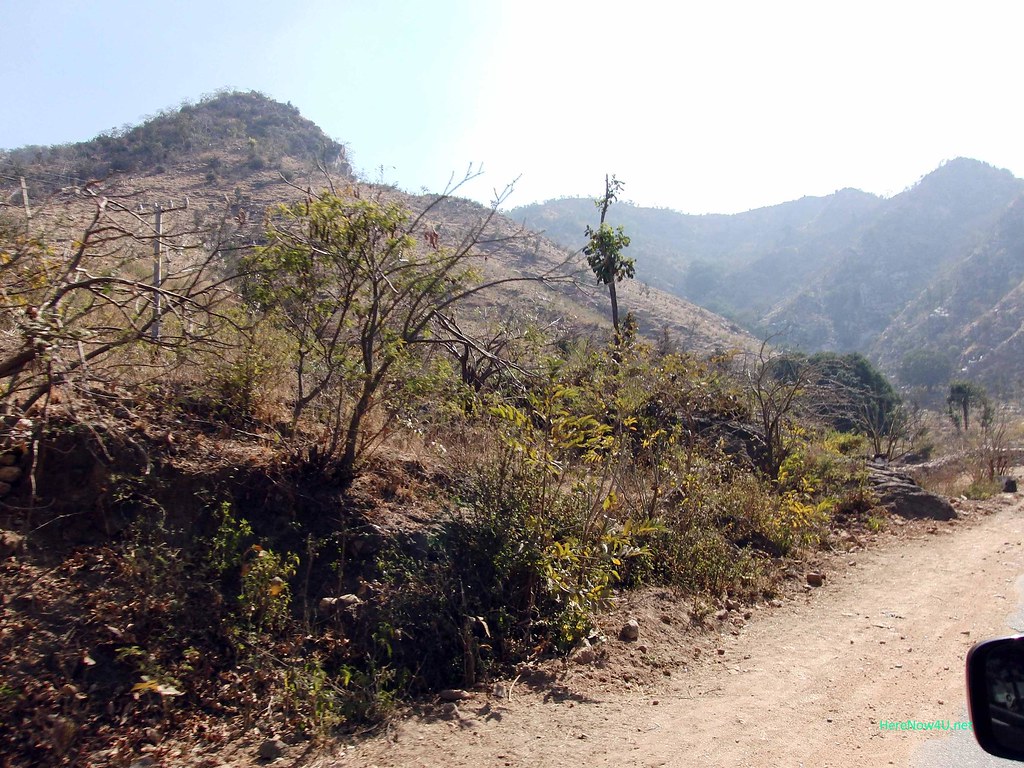 Getting deeper and deeper into the mountains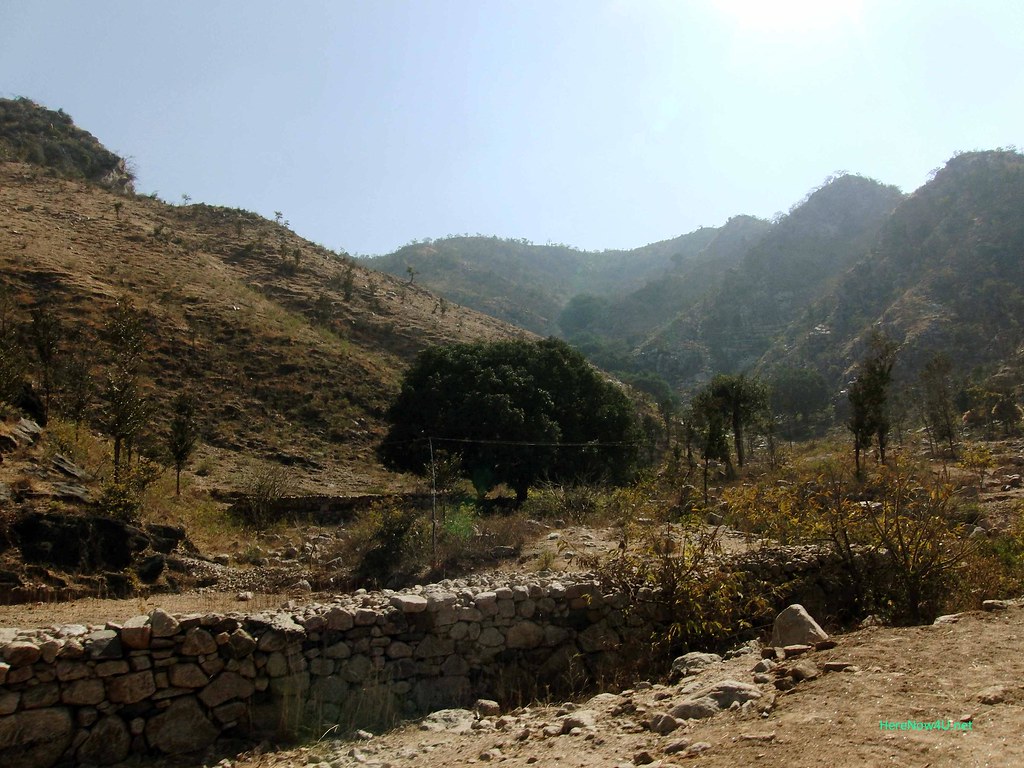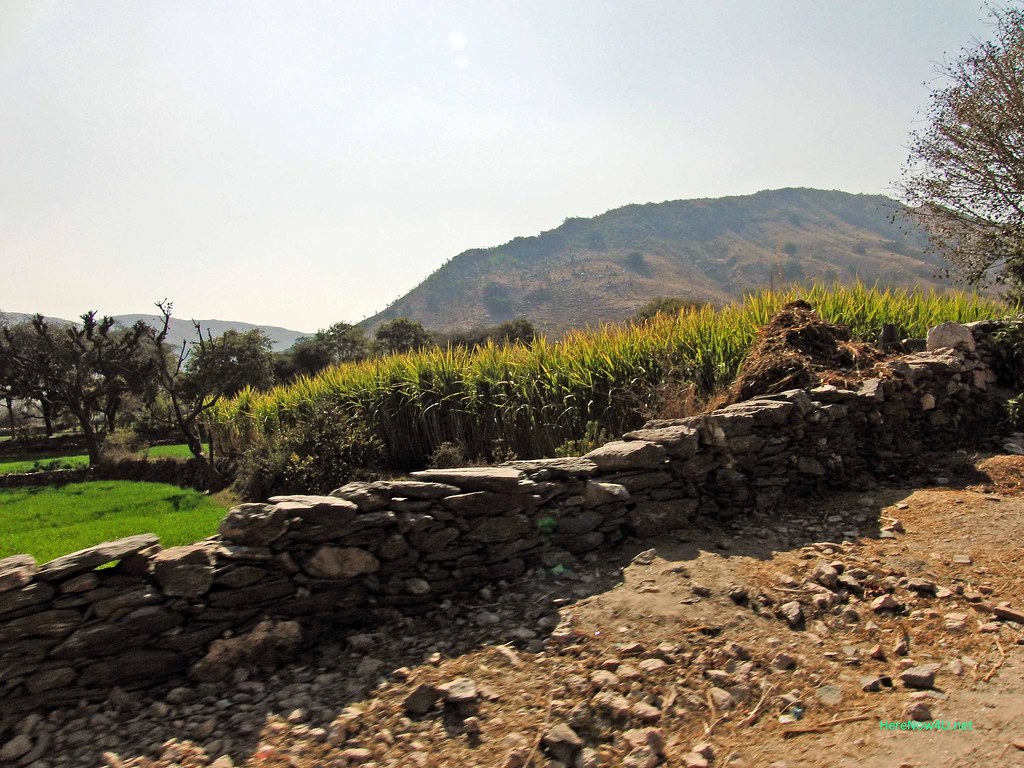 Small fertile area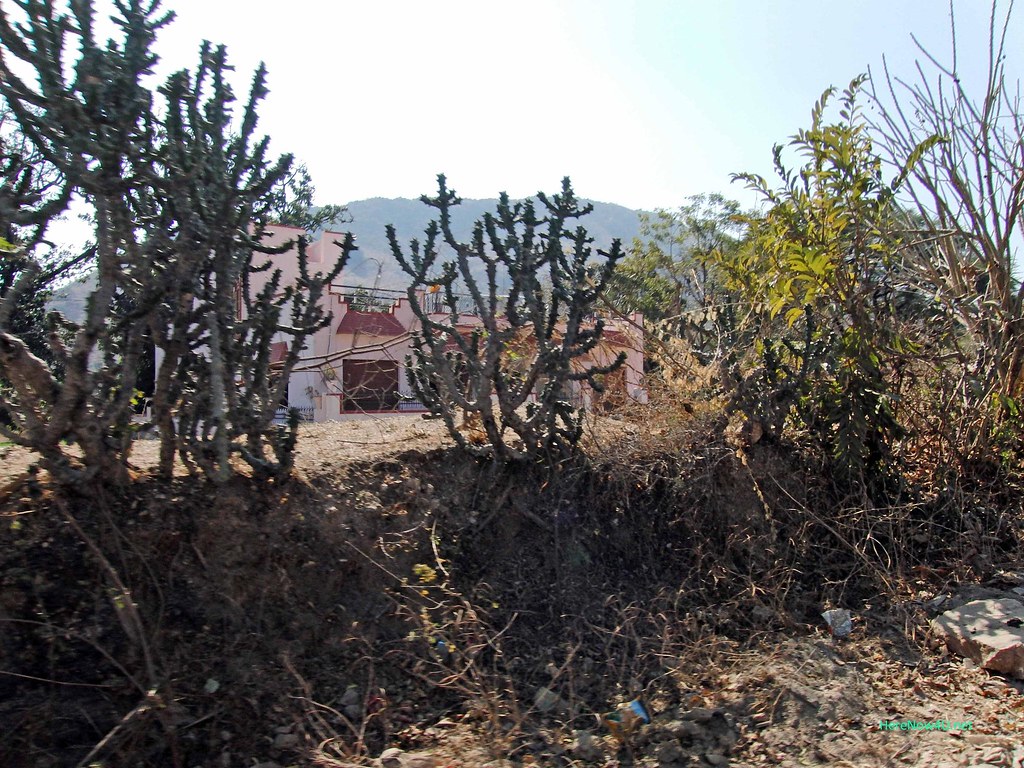 Home in the mountains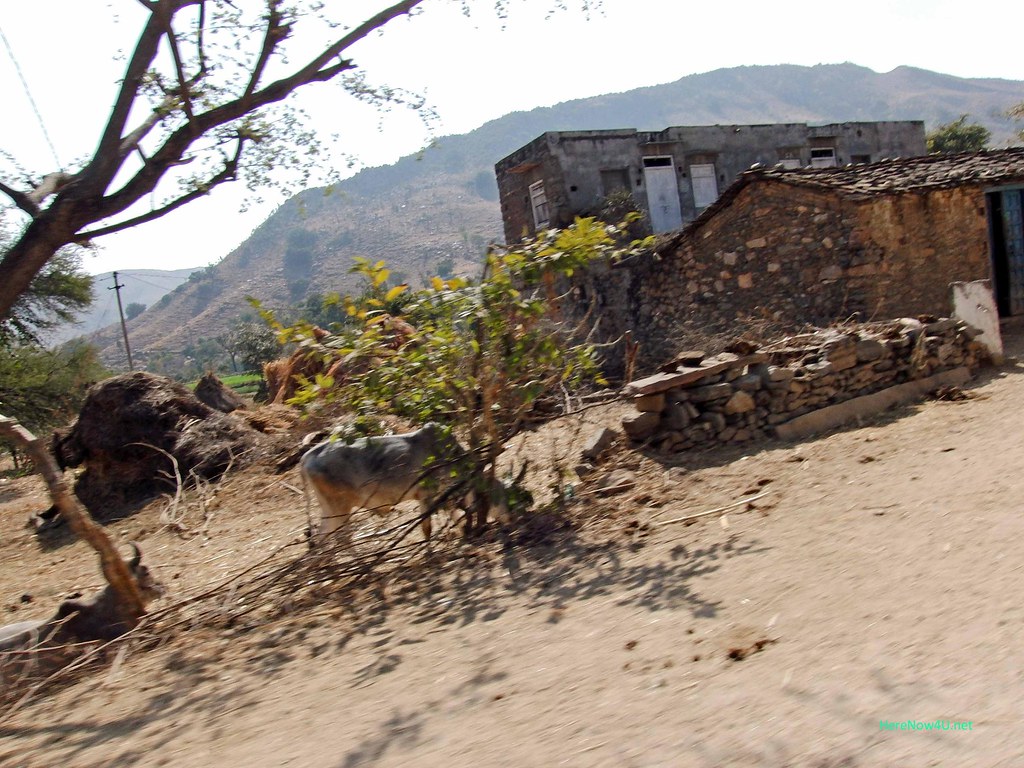 Where there are human dwellers, there are animal dwellers as well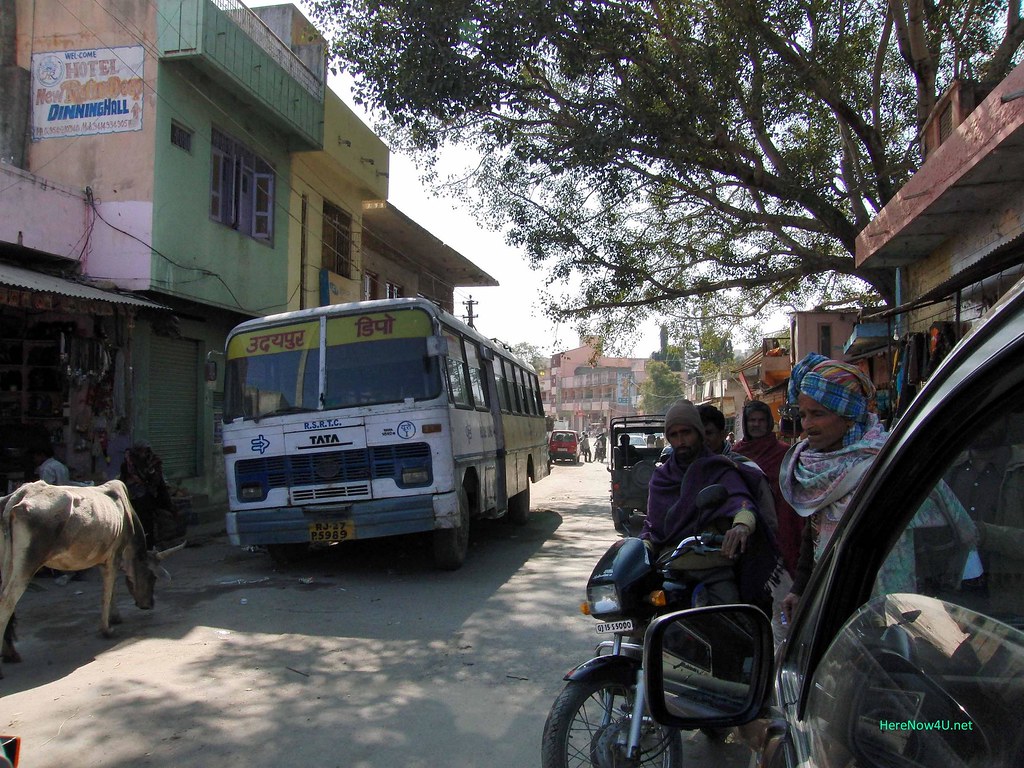 Jheel Wara
Shop in Jheel Wara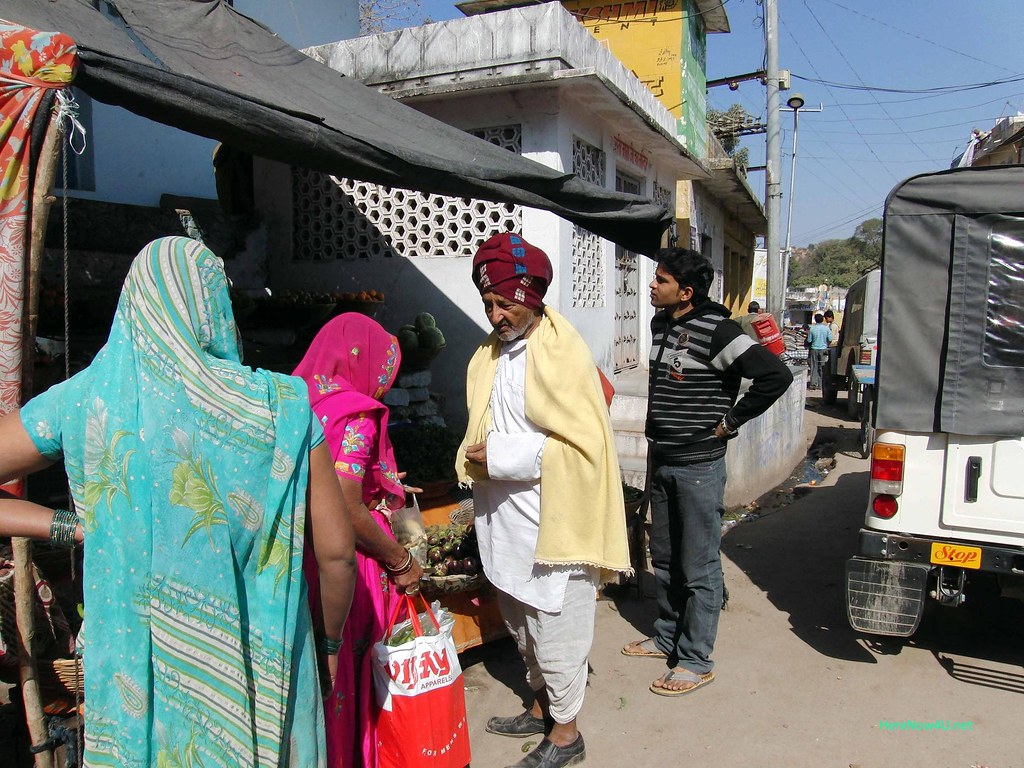 Jheel Wara street view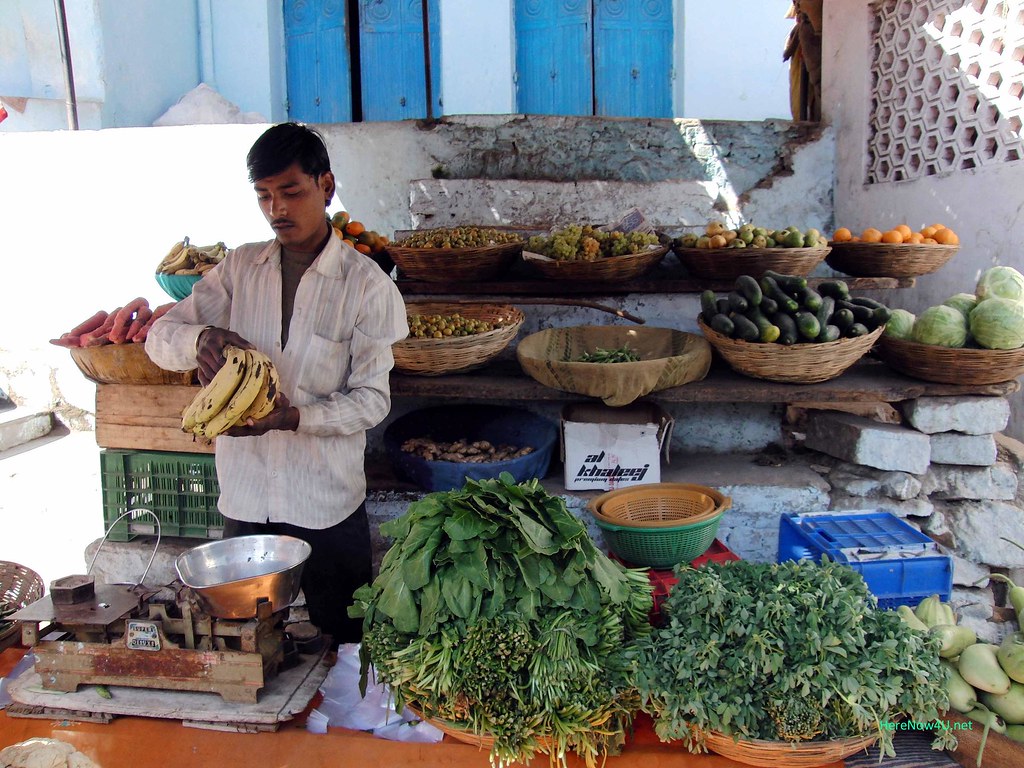 Fruit & Vegetable Market Jheel Wara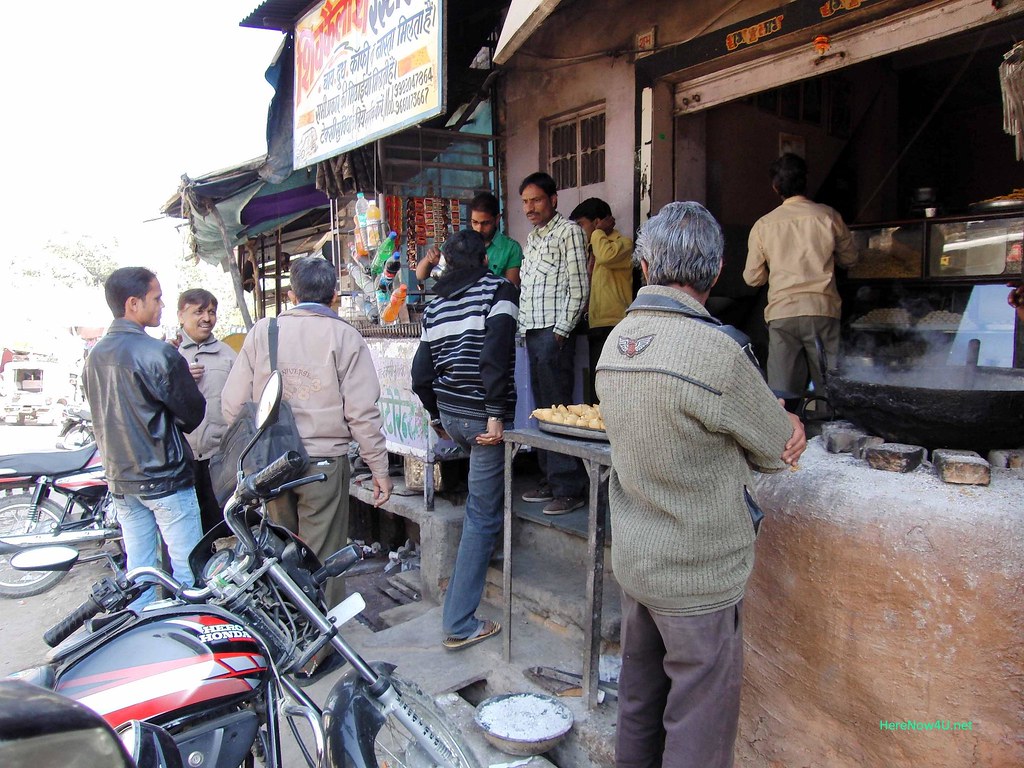 Tea break in Jheel Wara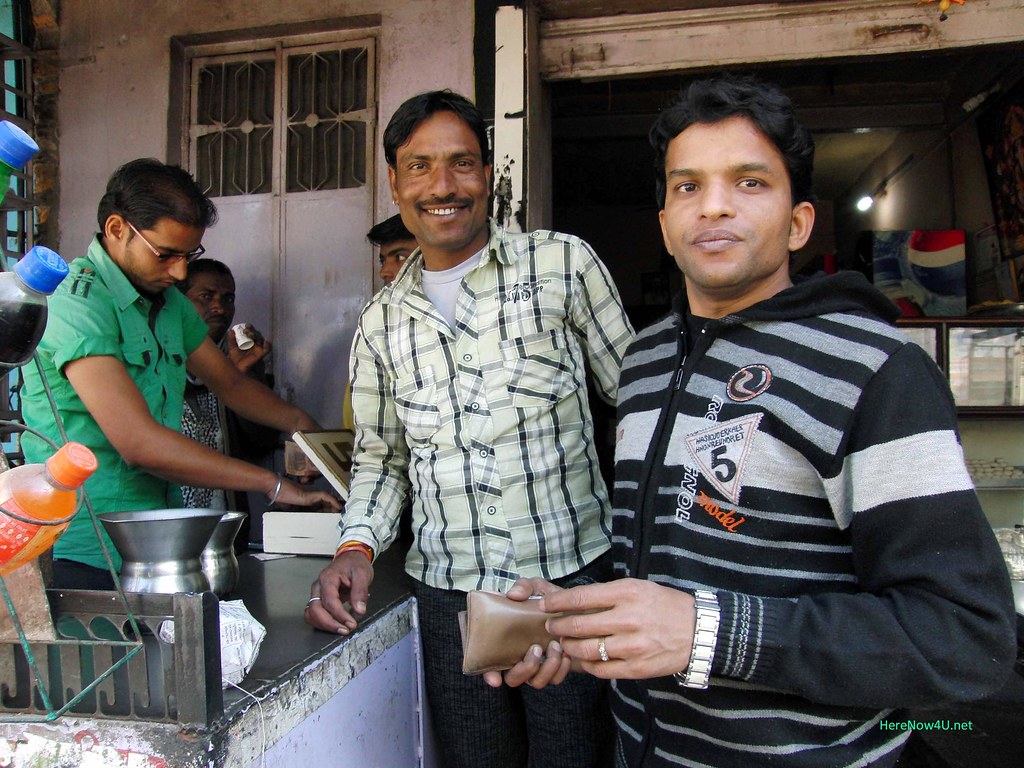 My two "Indian sons", Jagdish (l) and Manish.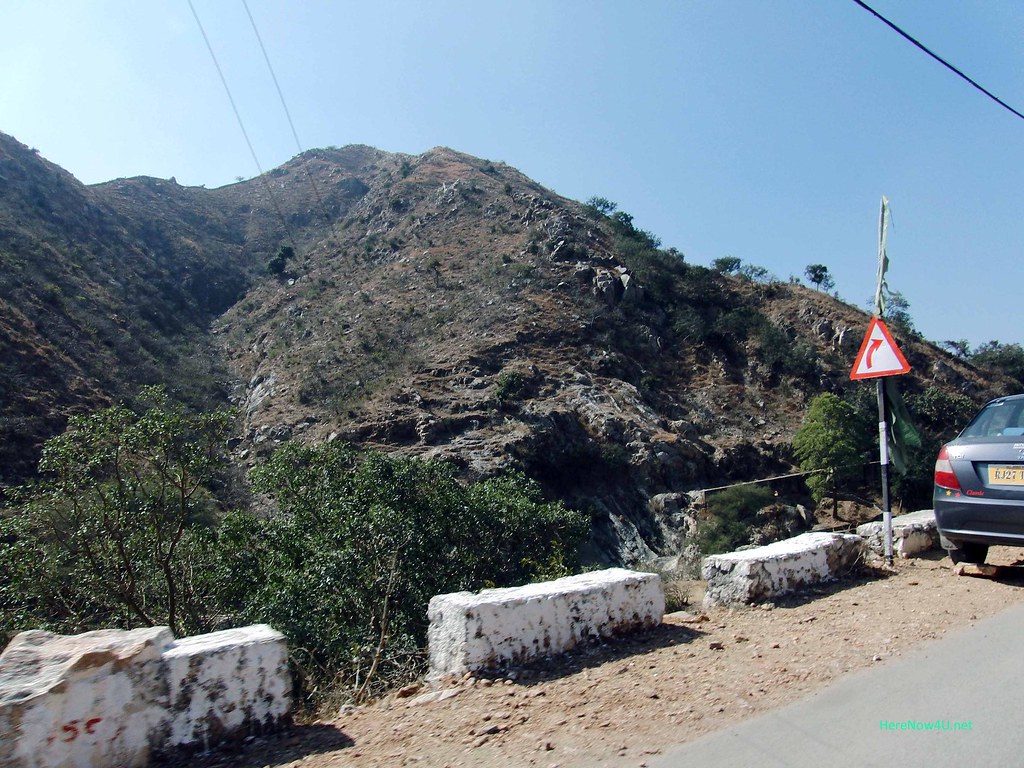 View on mountain side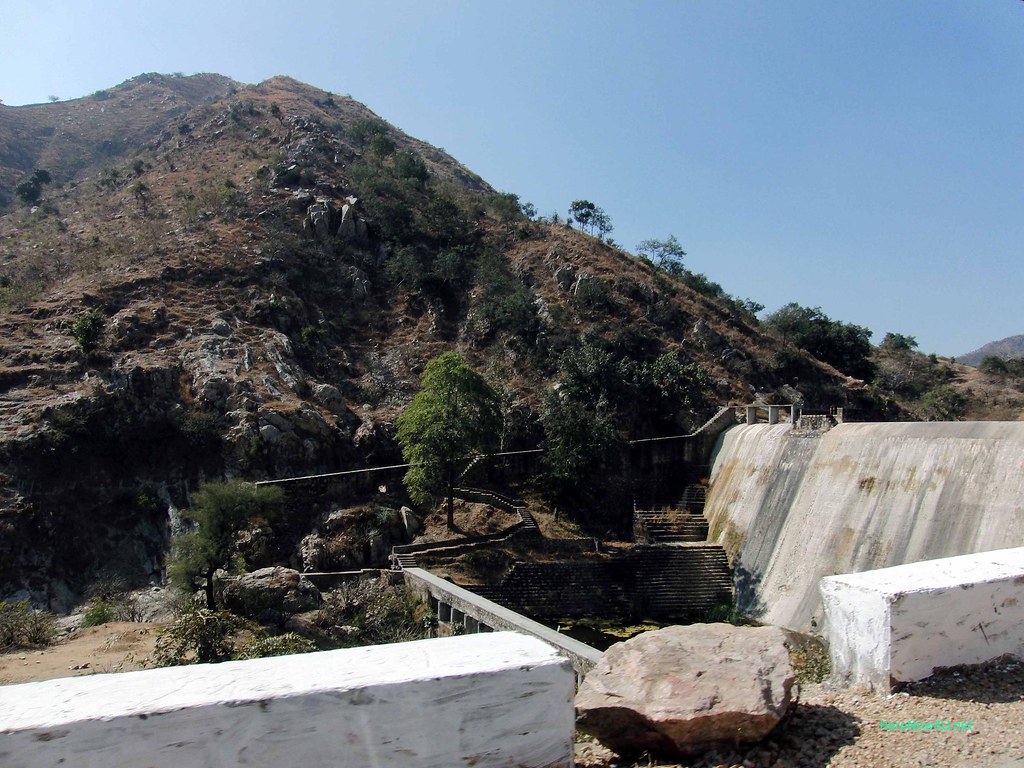 Wall of artificial lake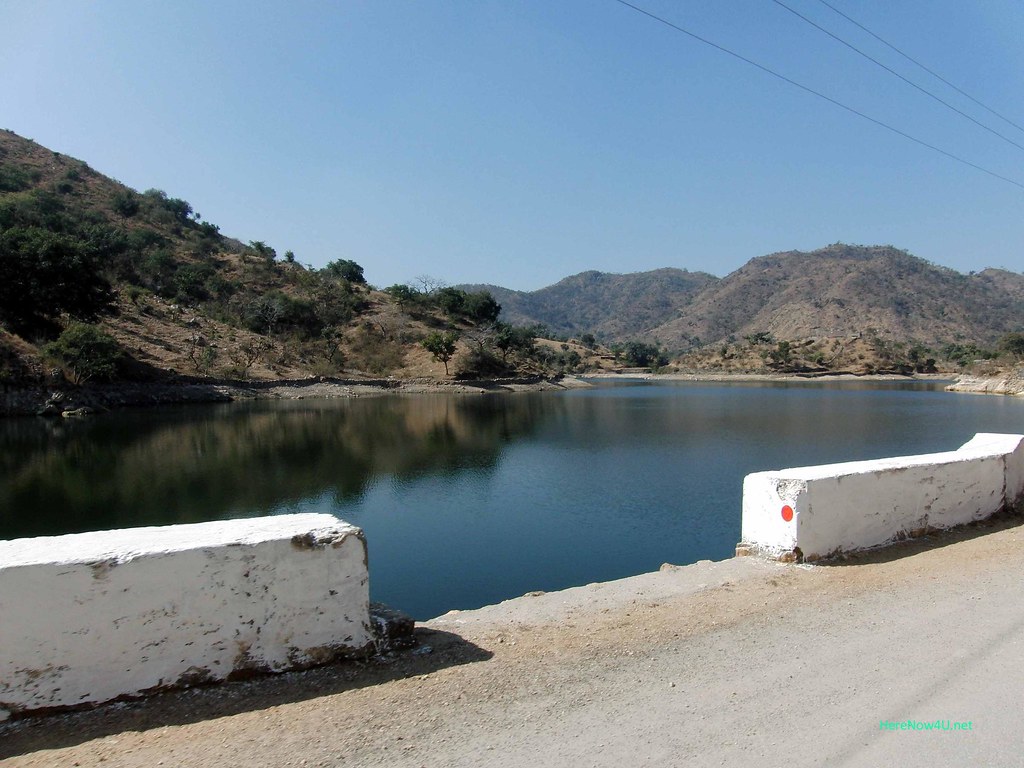 Artificial lake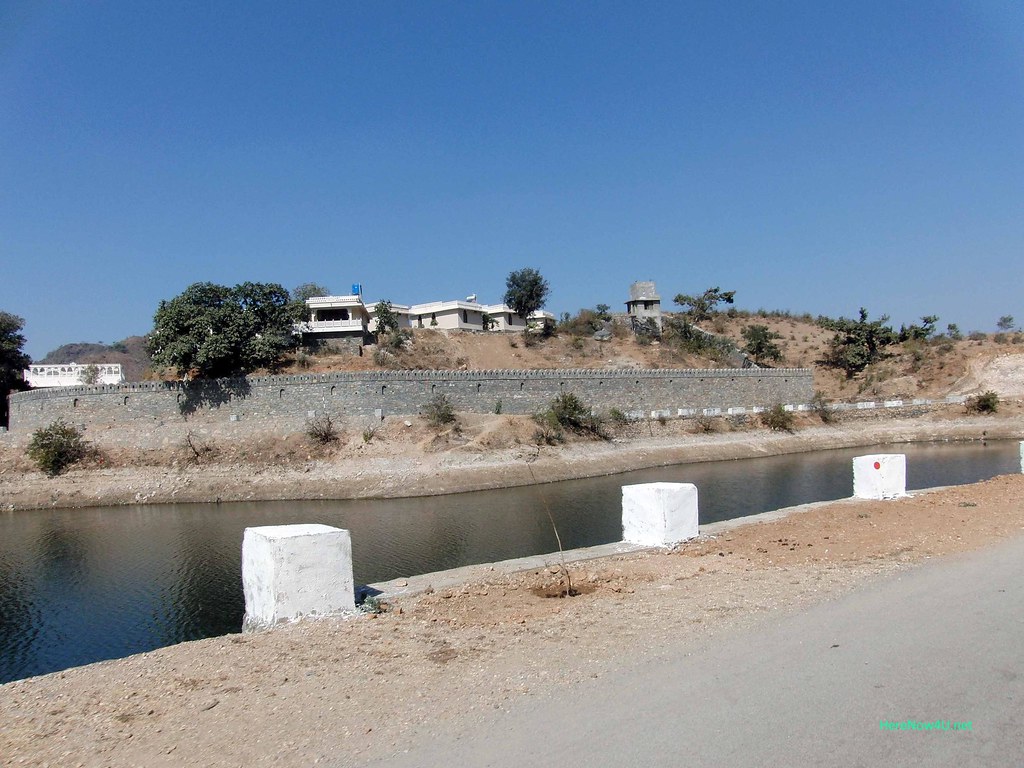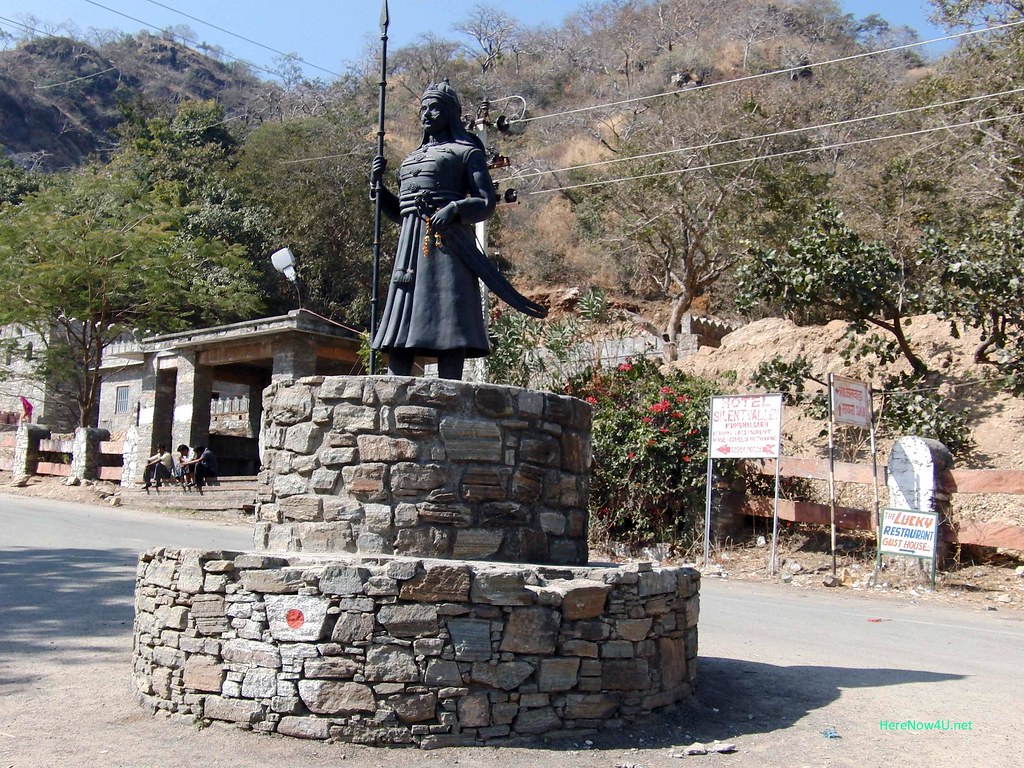 Depiction of Rana Kumbha, builder of Fort Kumbhal Garh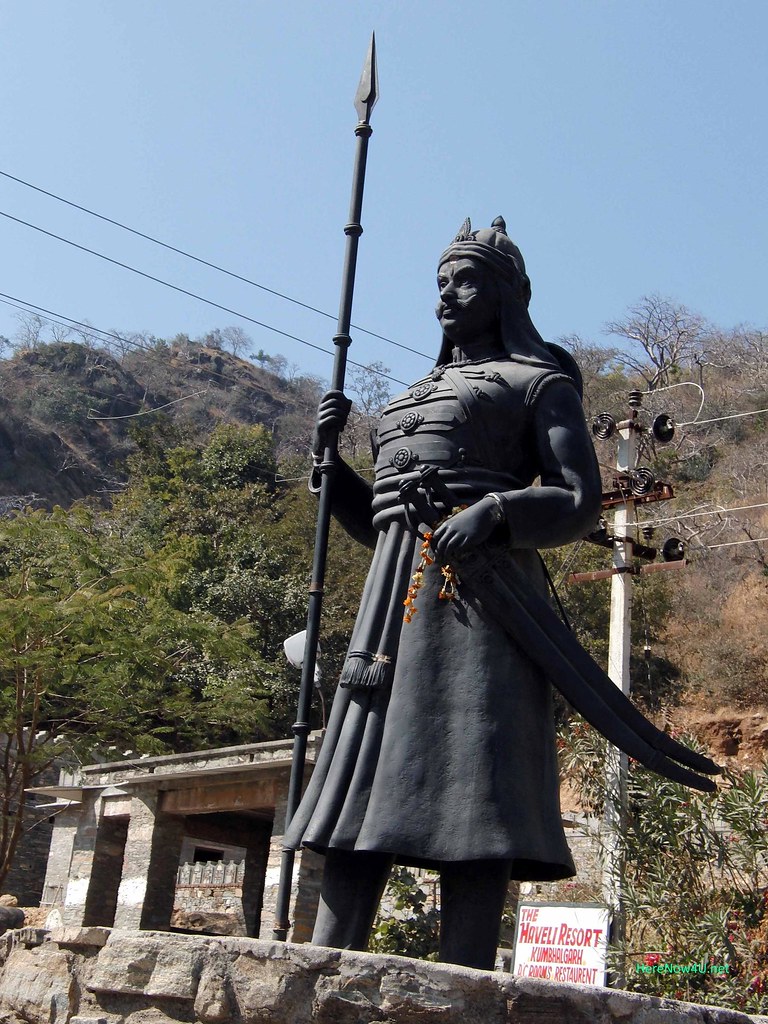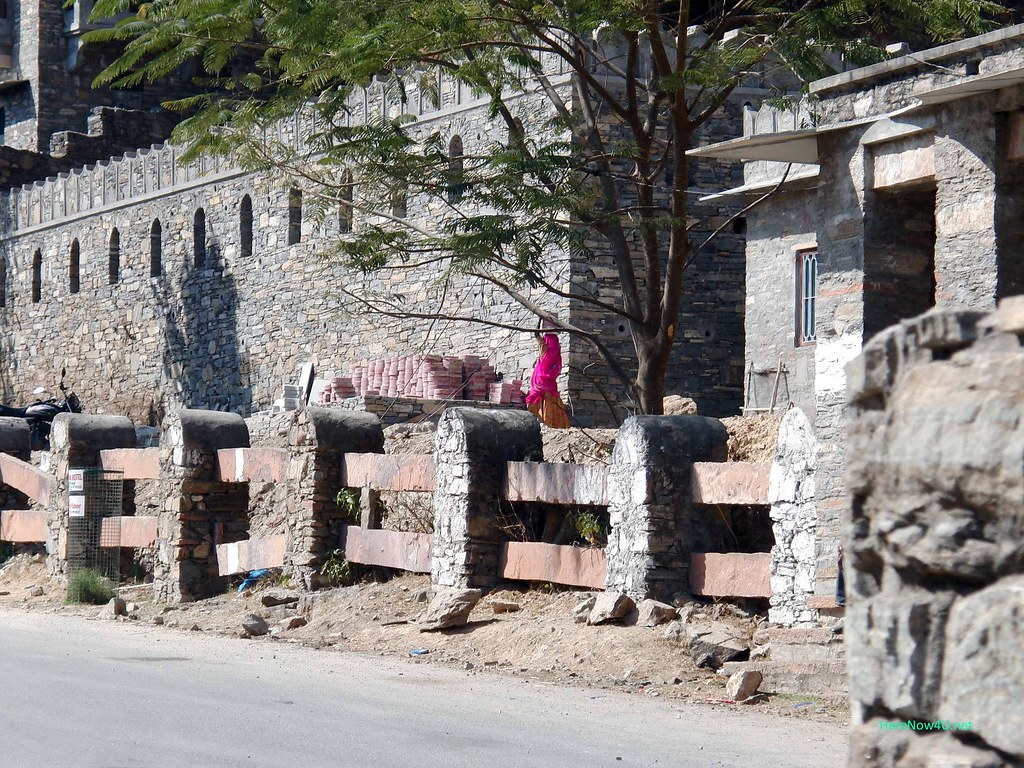 Kumbhal haveli of the royal family, now hotel
Fort Kumbhal Garh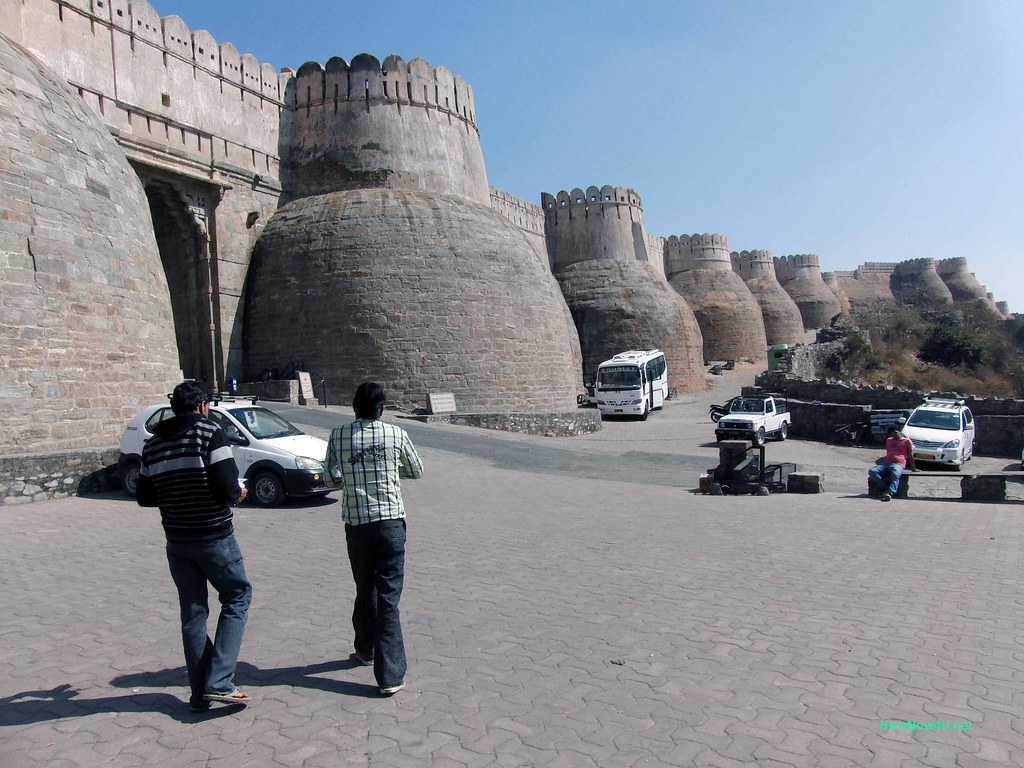 Entry of Fort & parking place, access to Fort only on foot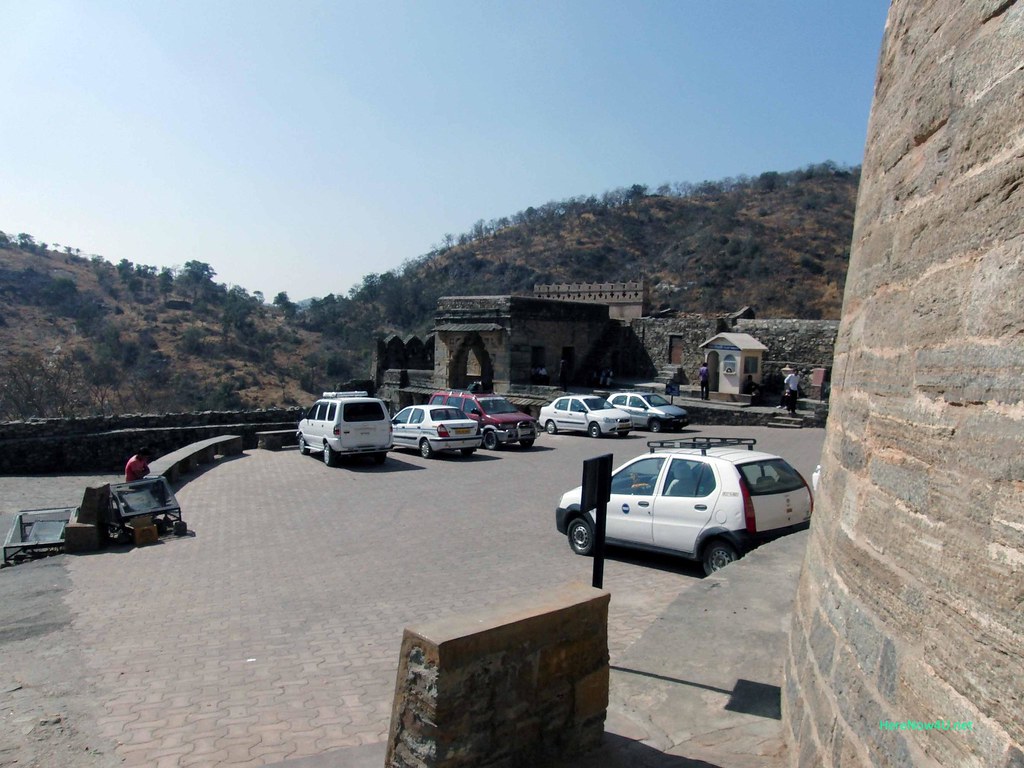 View on parking place from the entry of the Fort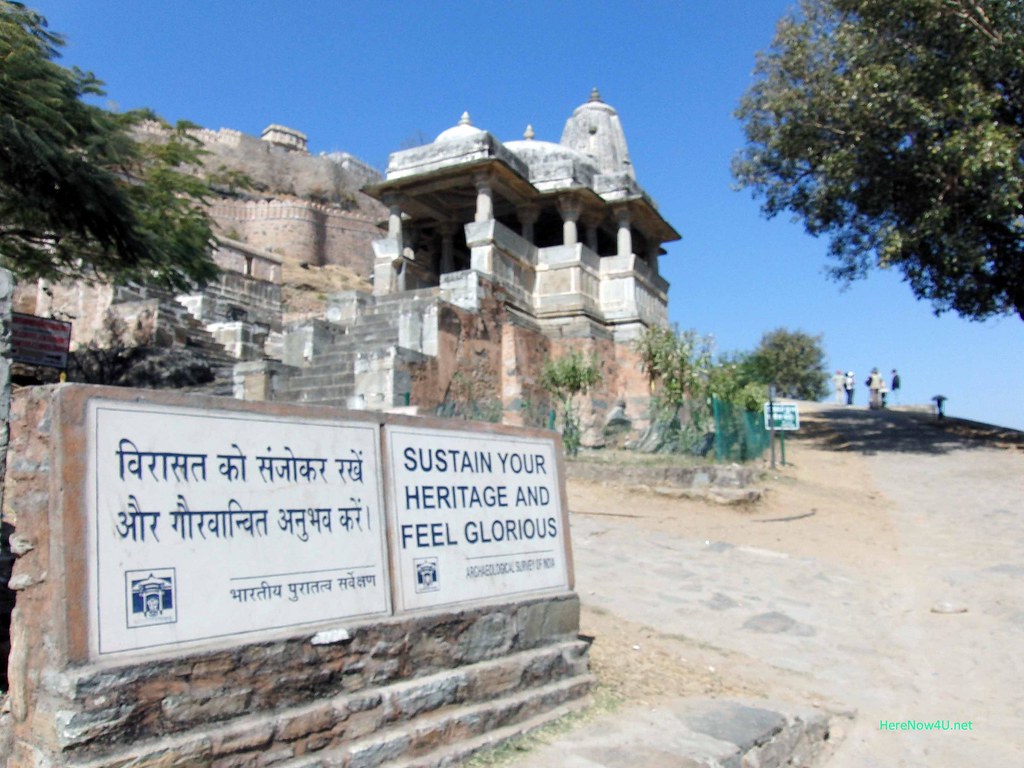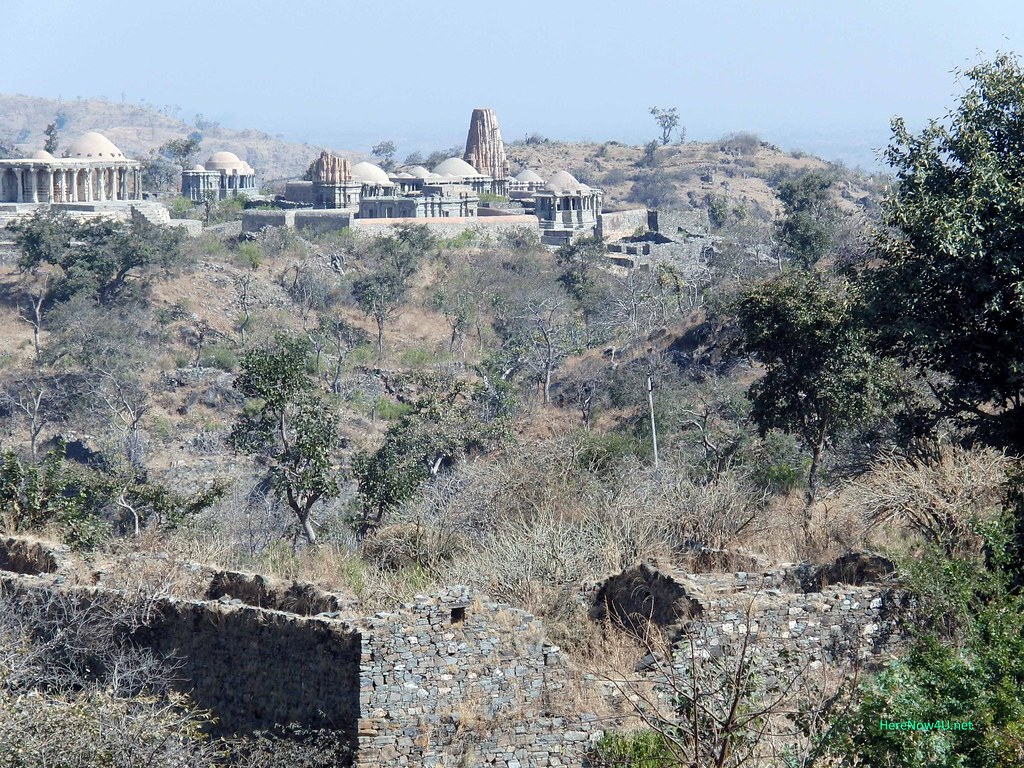 View on neighbouring hill not easily accessible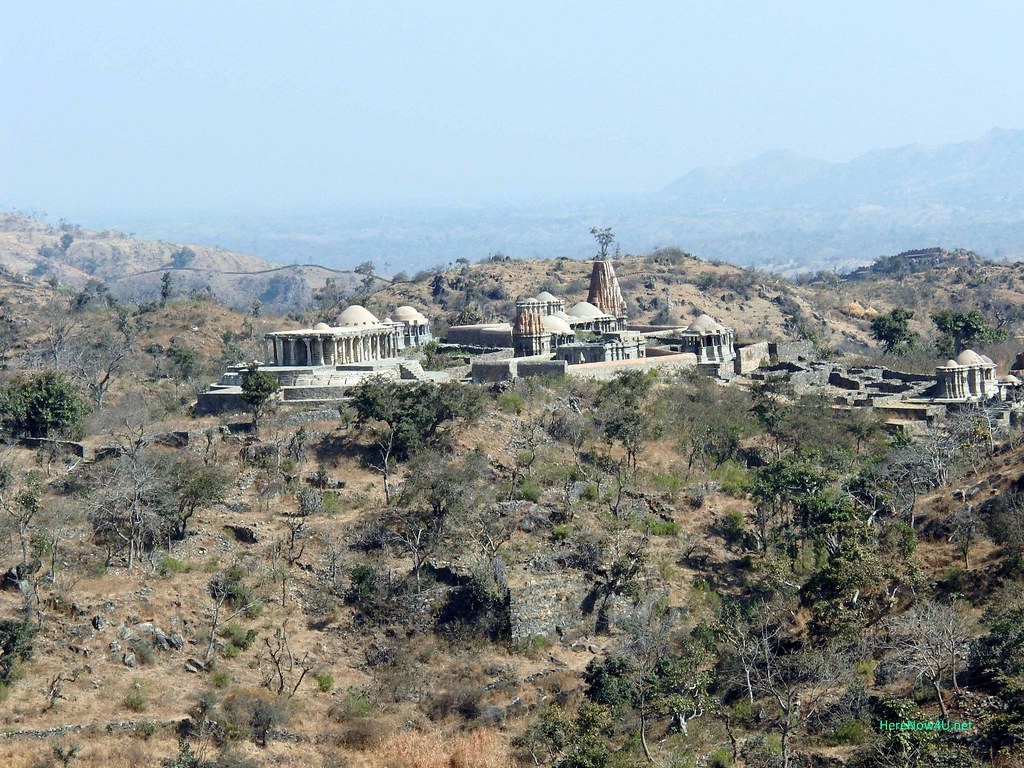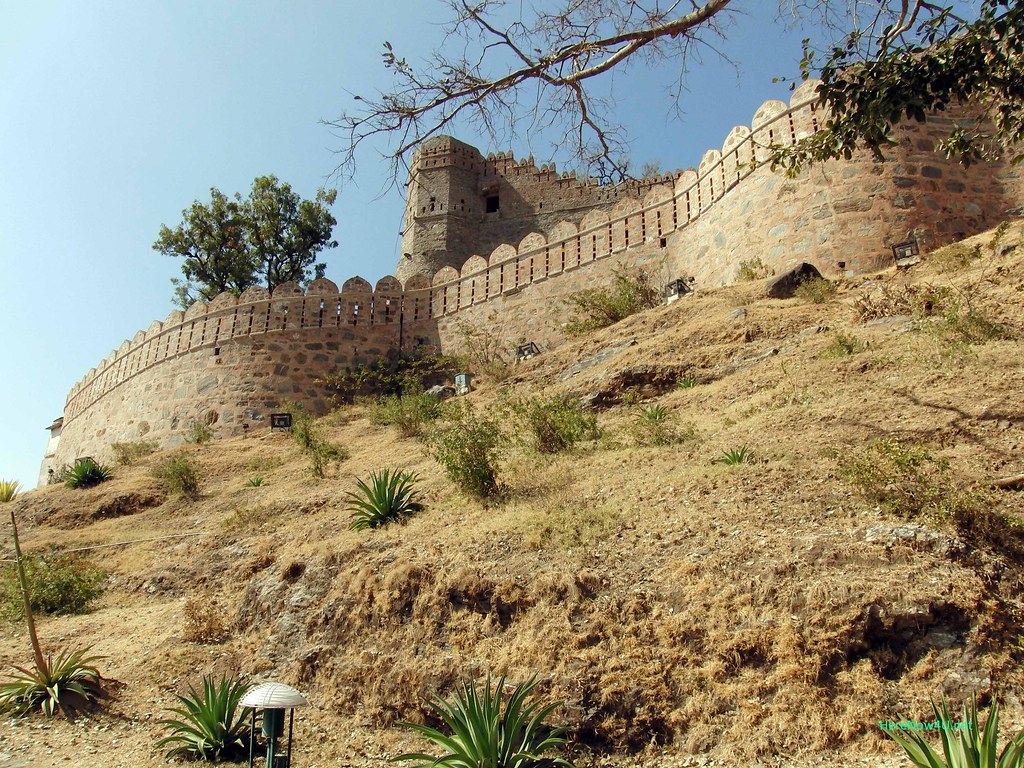 View to top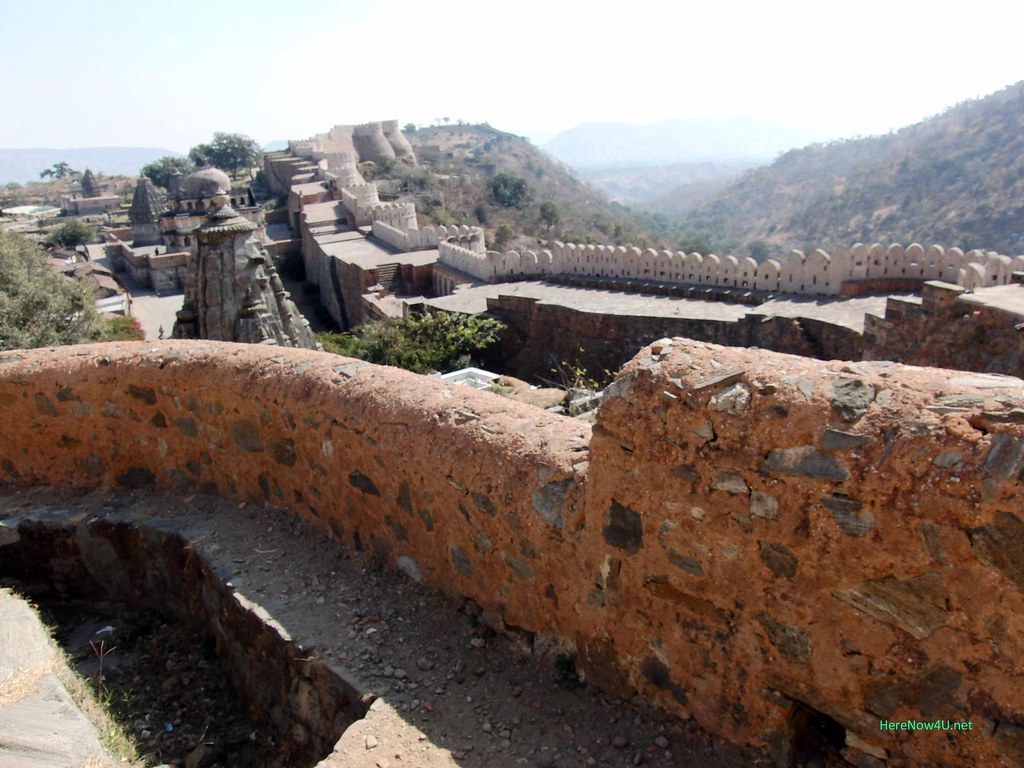 Half distance to top!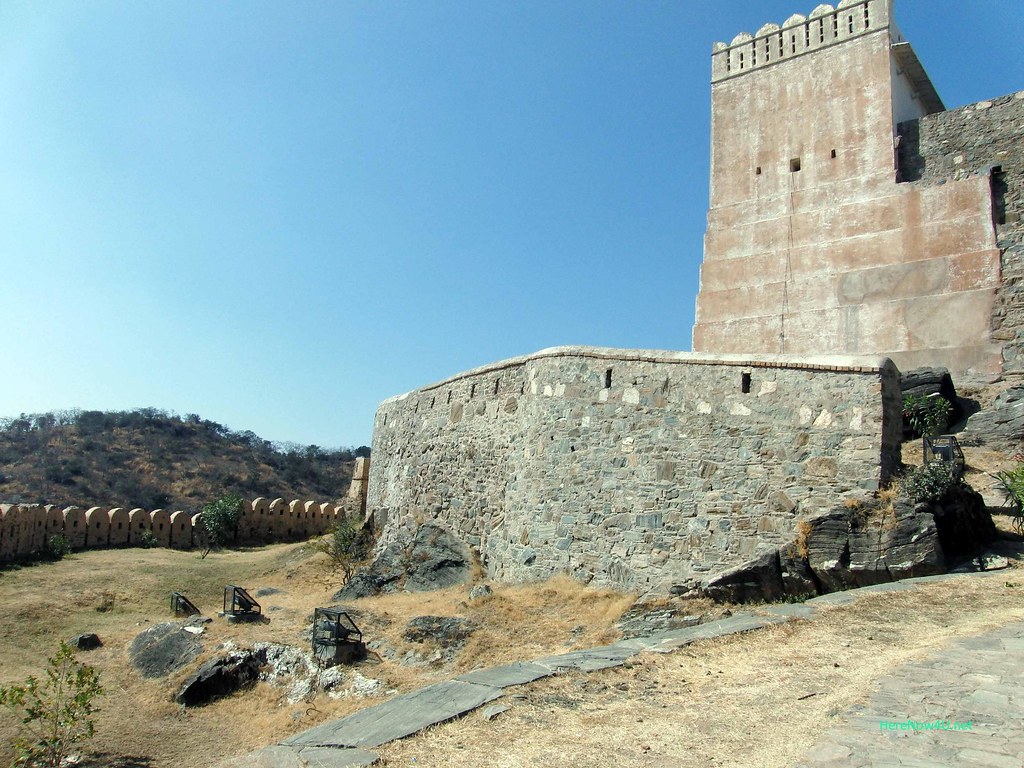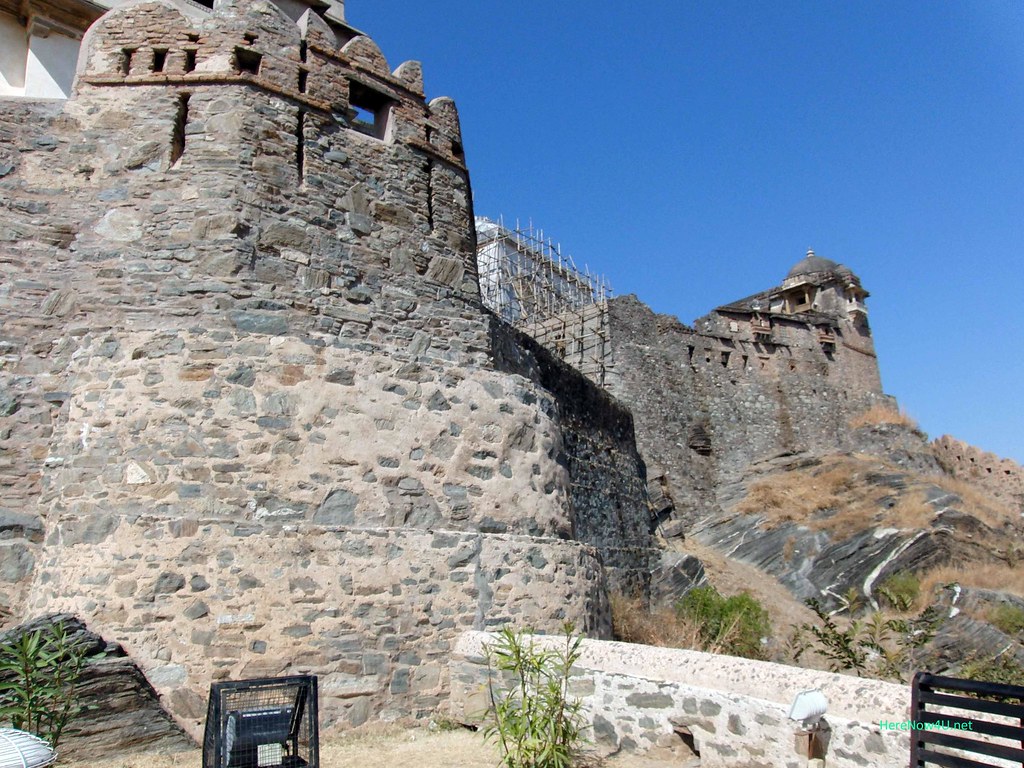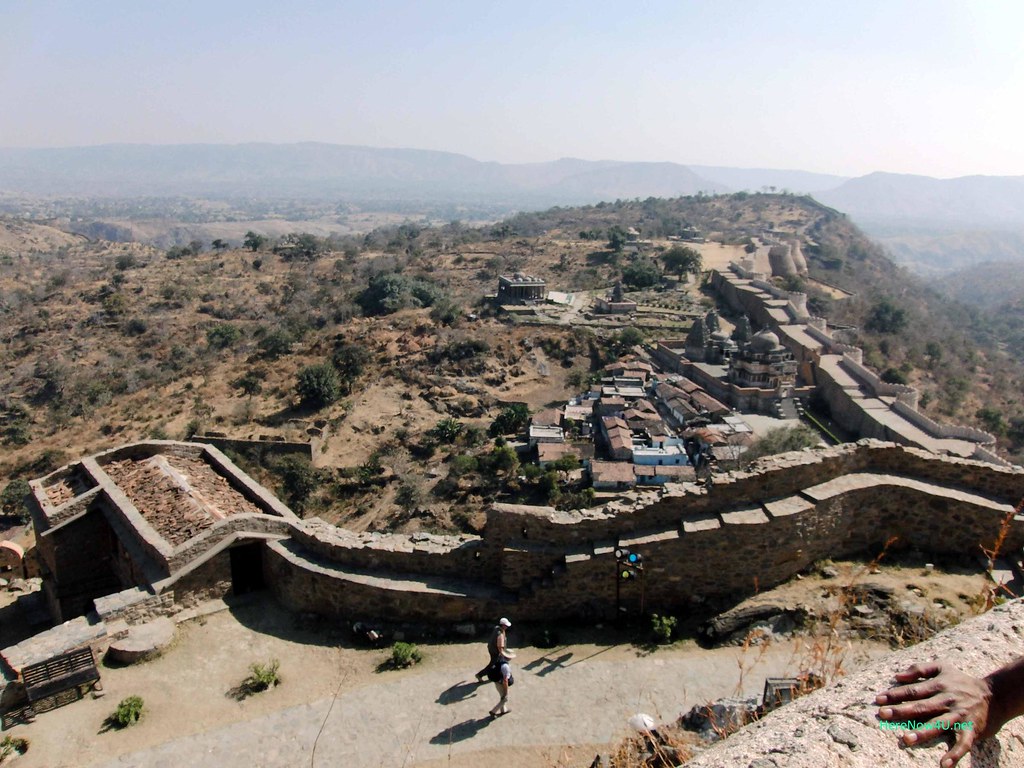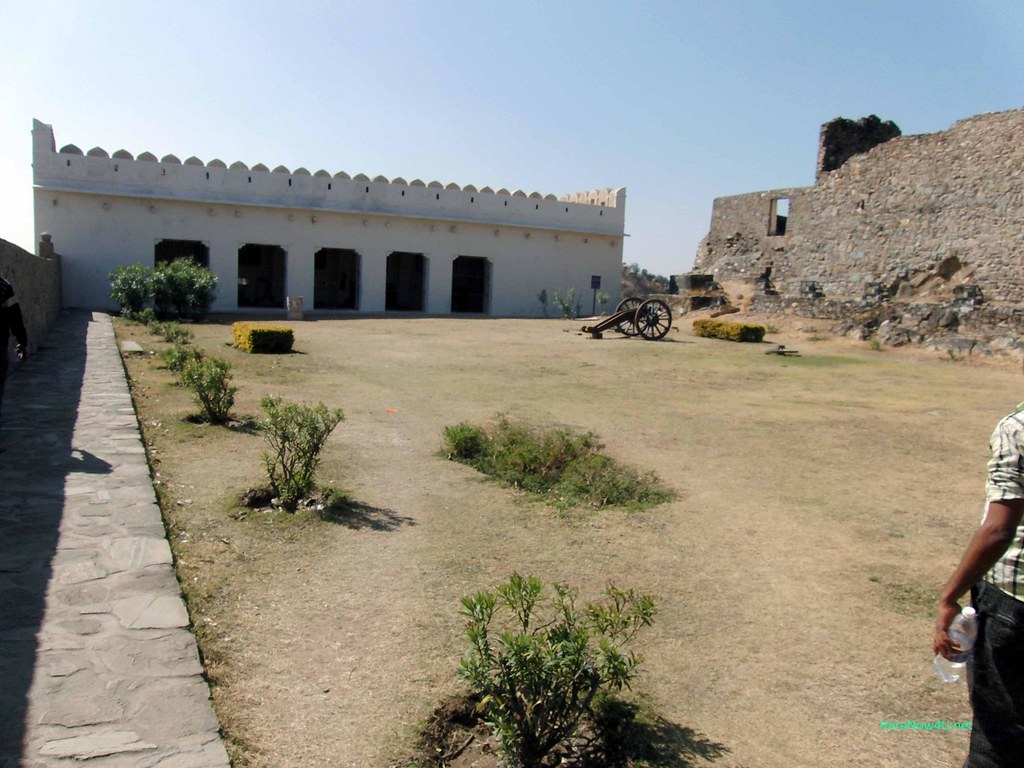 Exposition of historical arms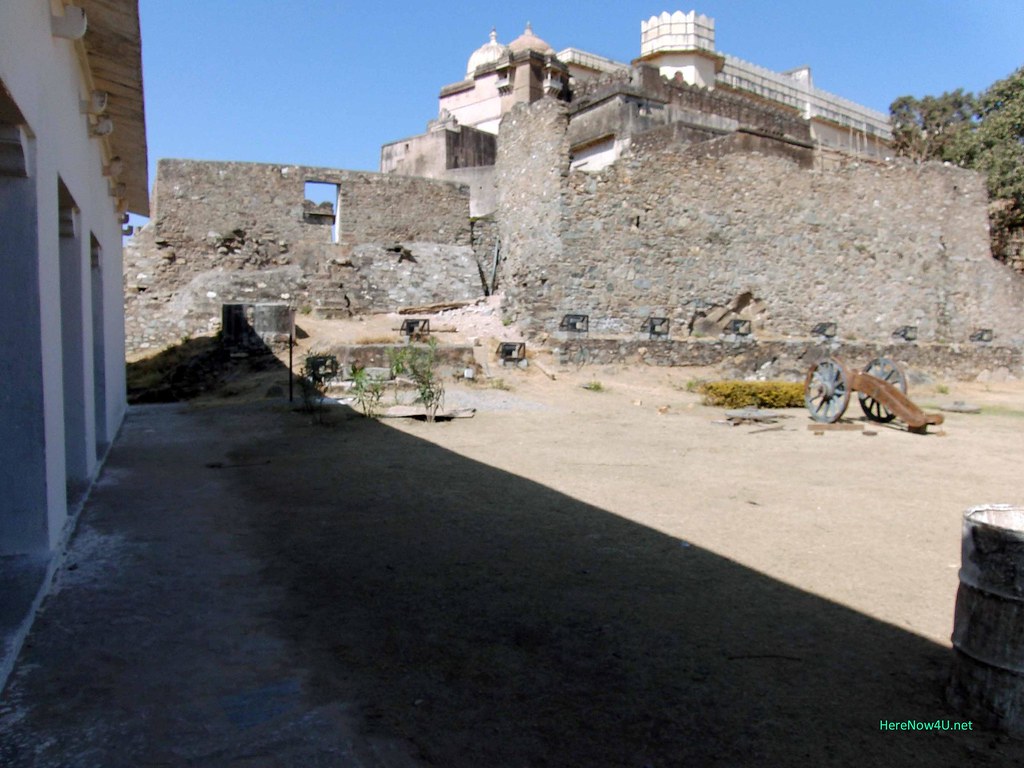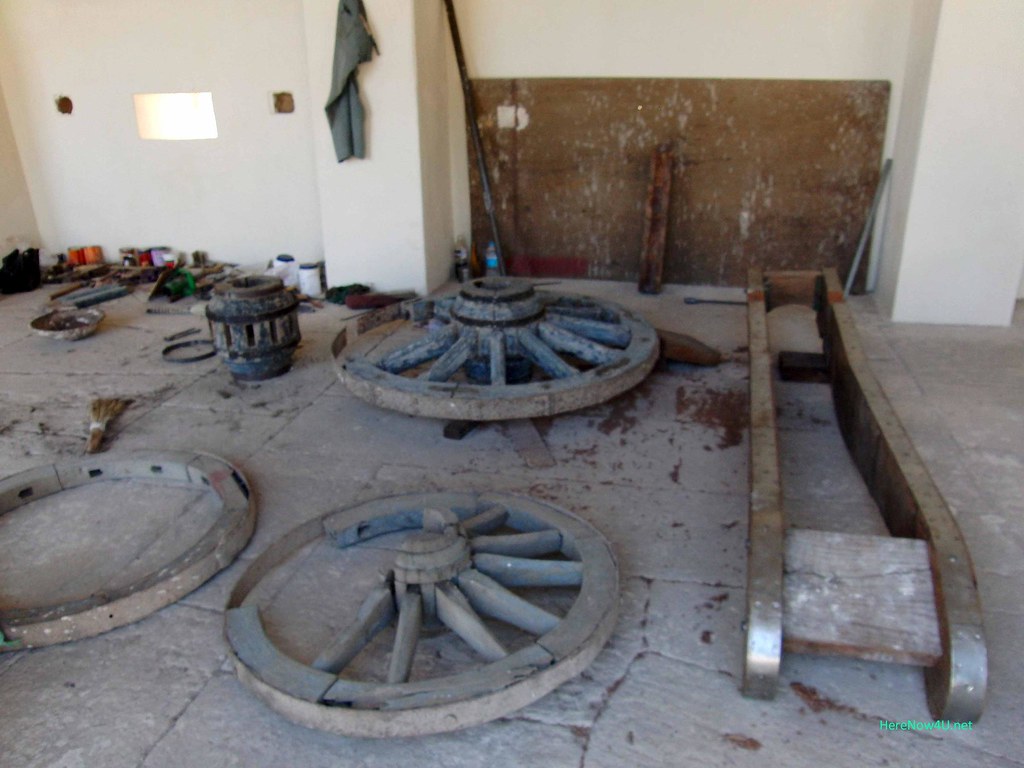 Parts of old vehicles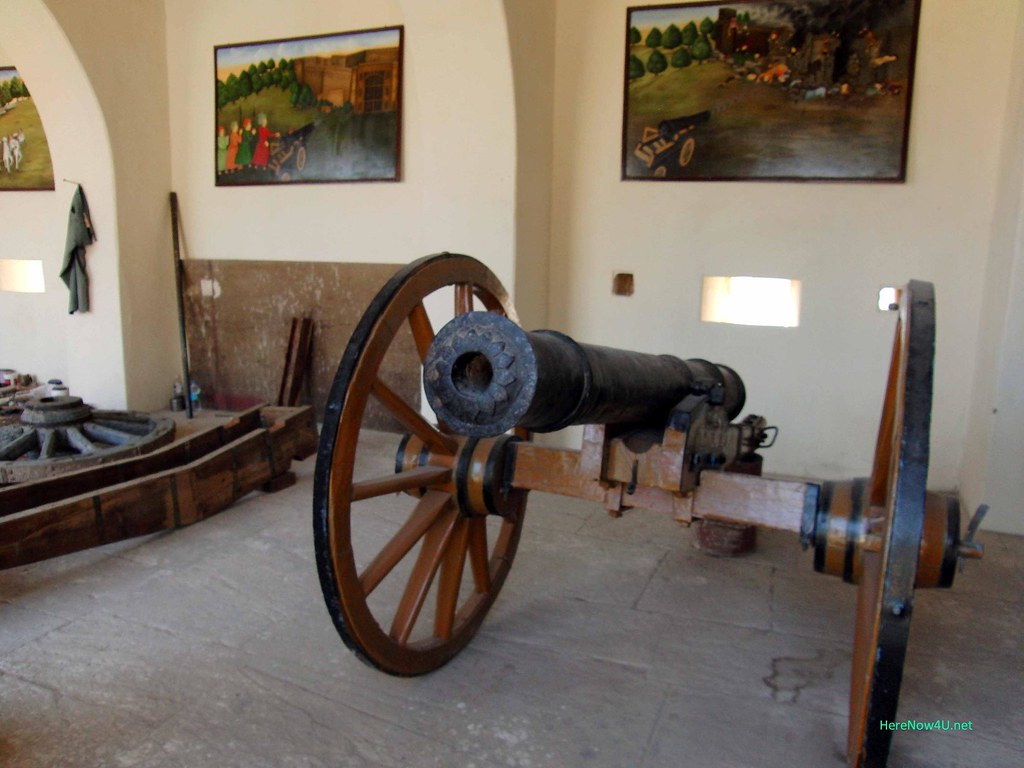 Old cannons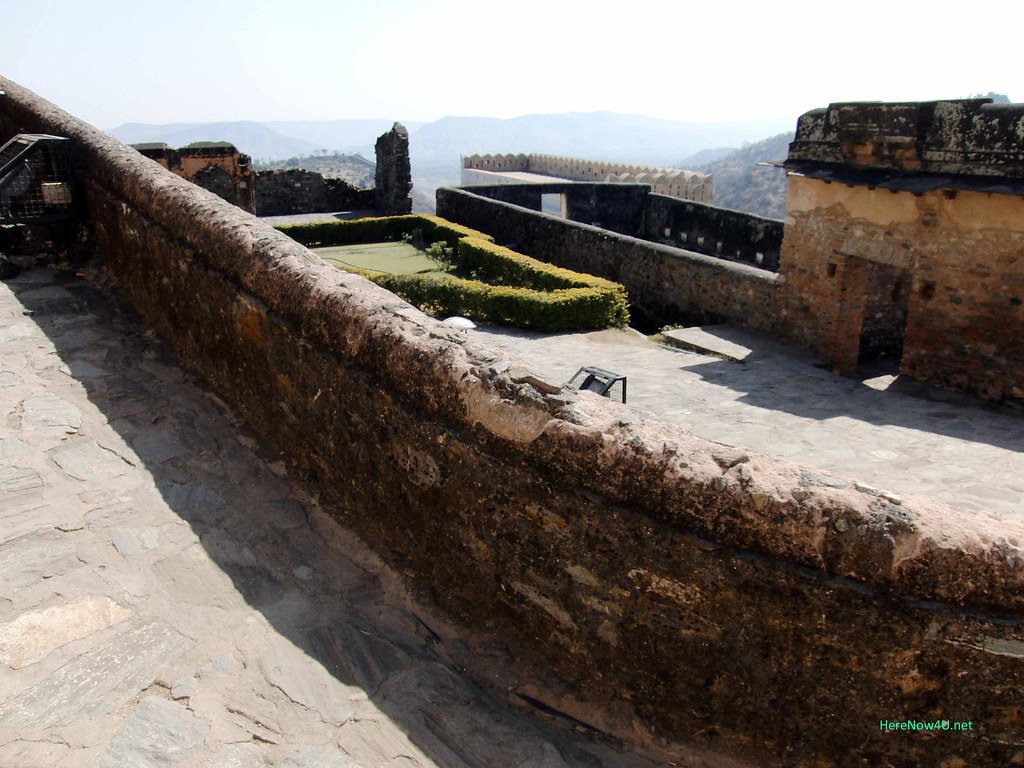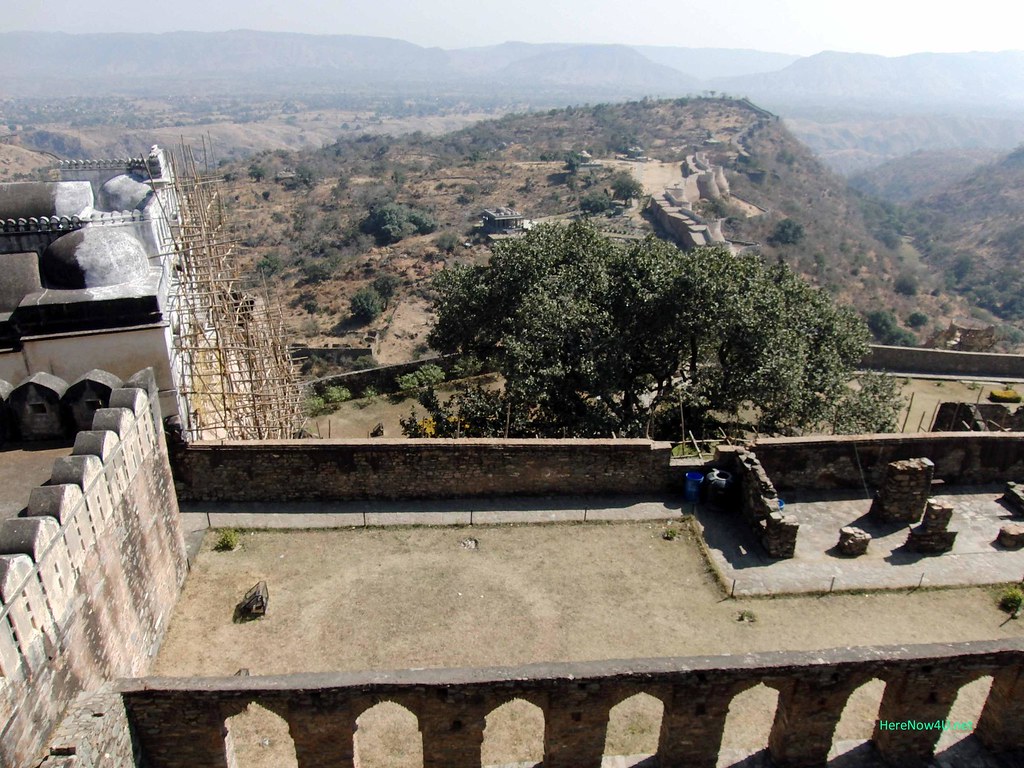 Landscape surrounding Fort Kumbhal Garh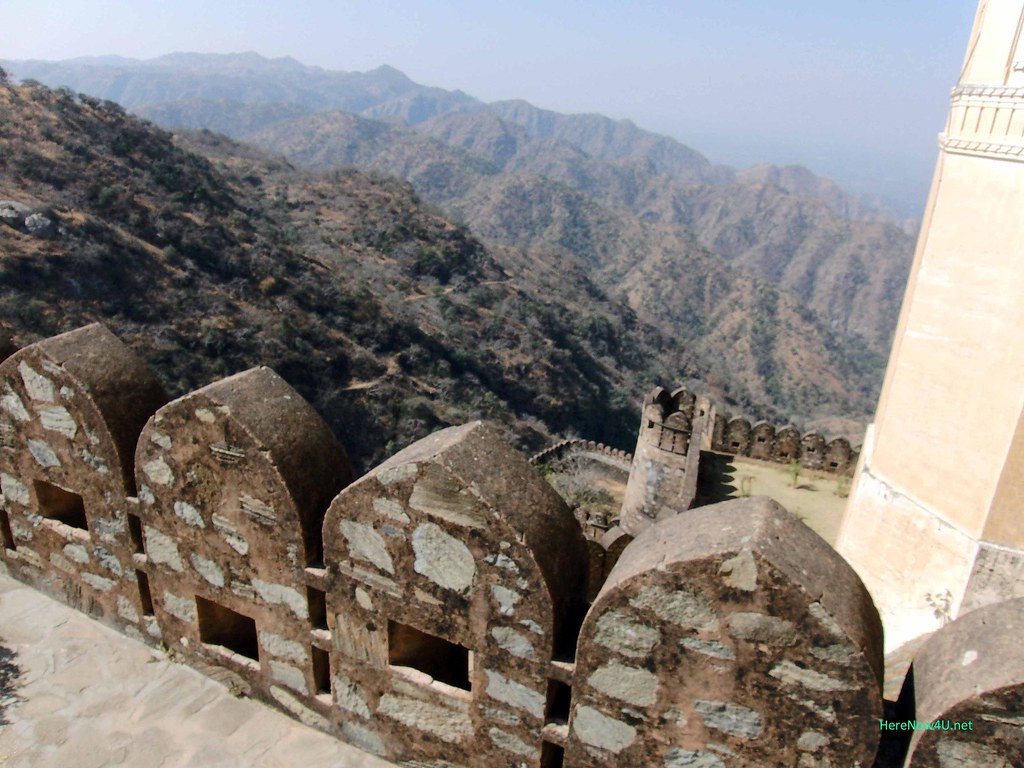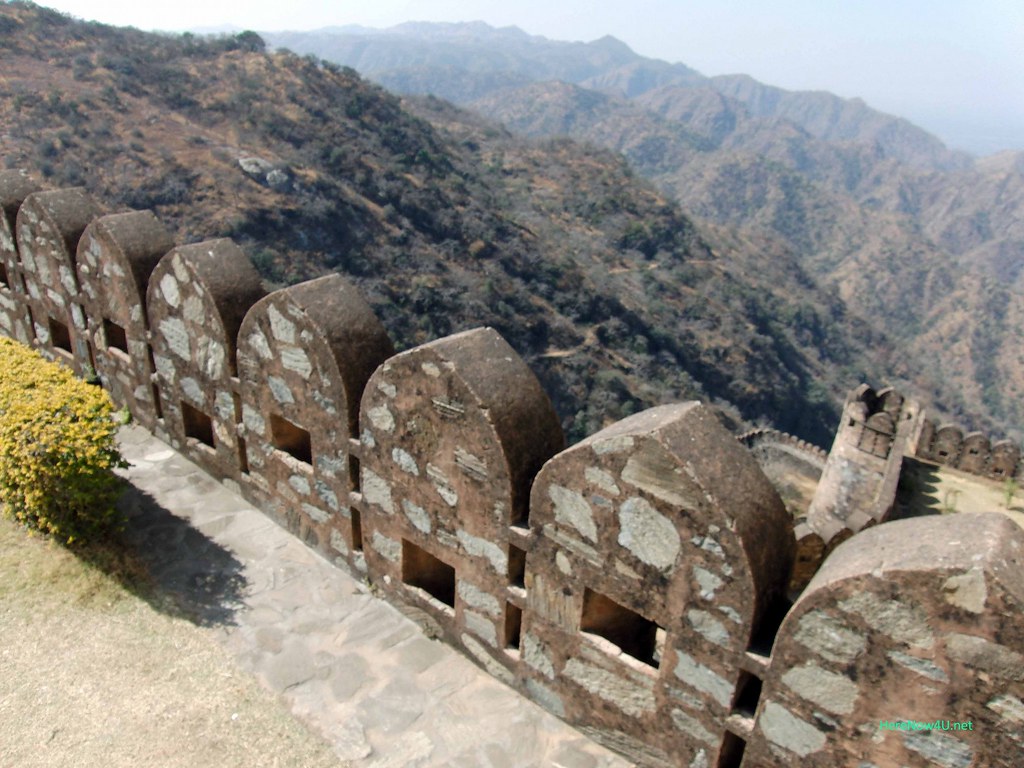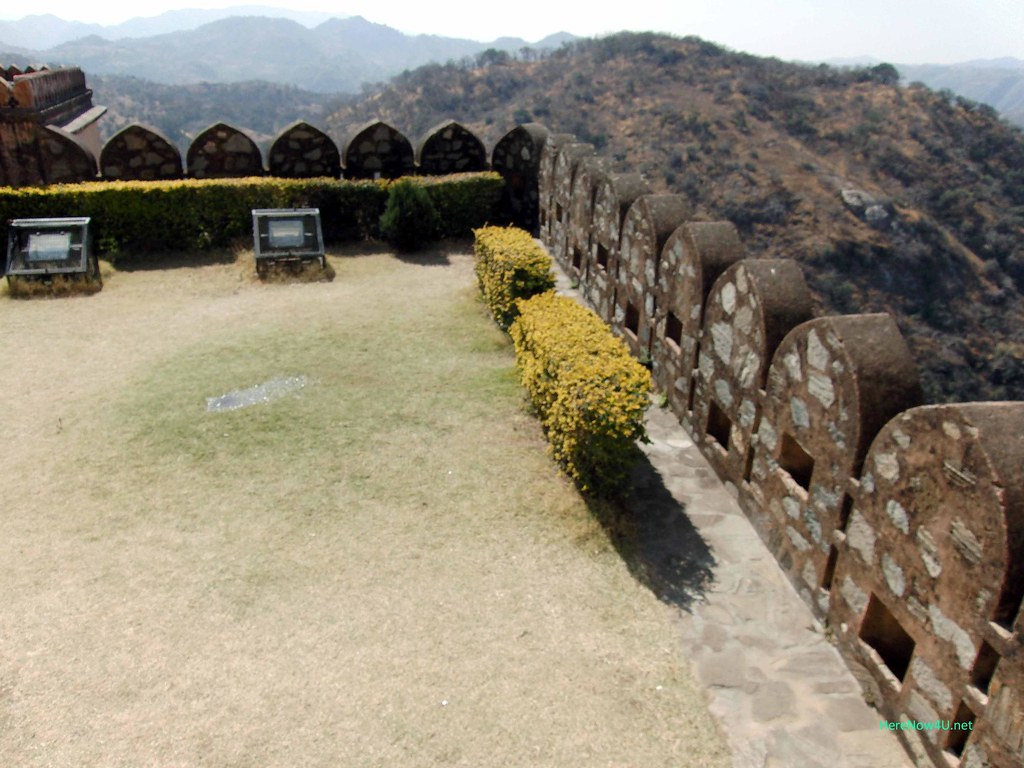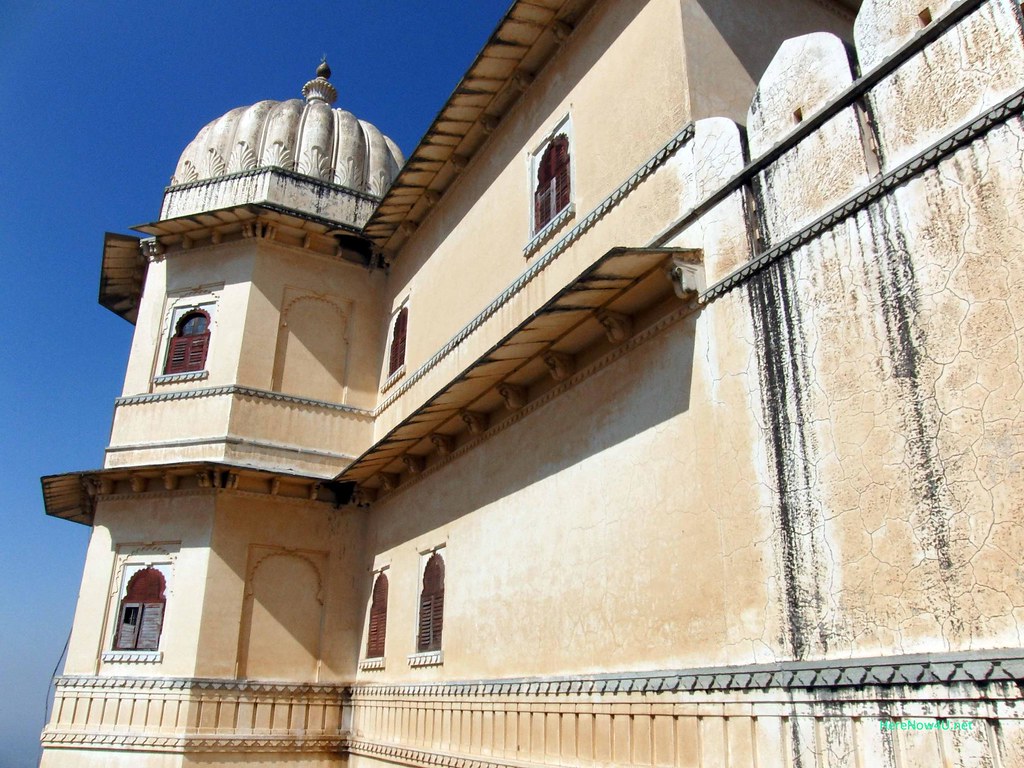 Face of building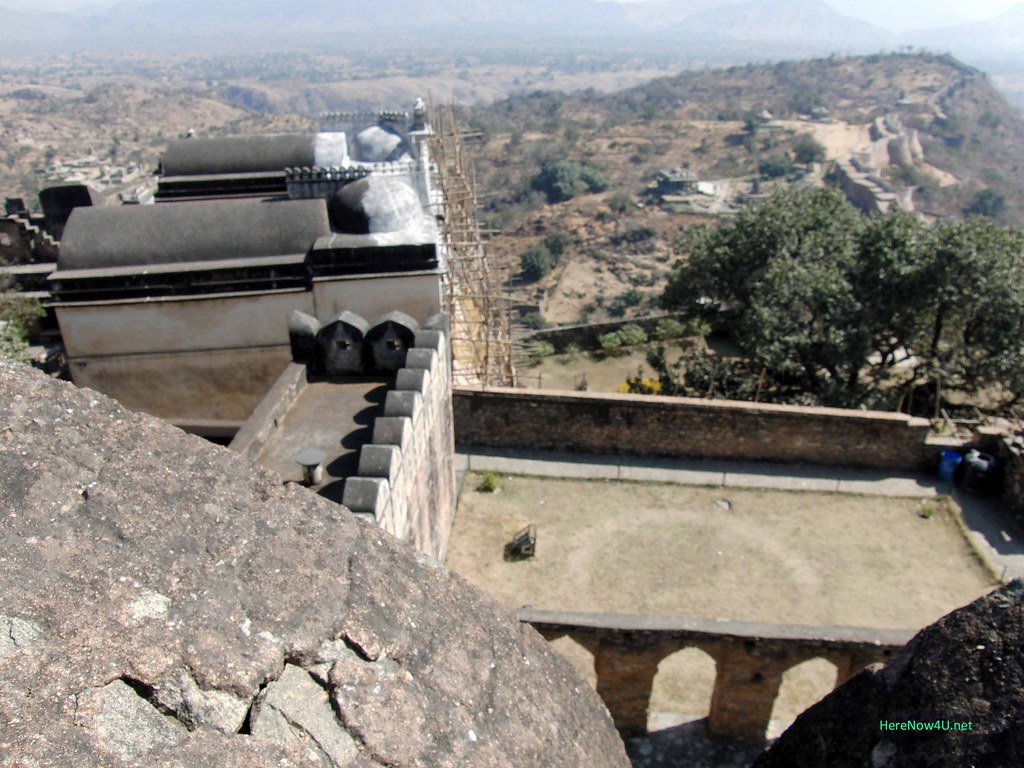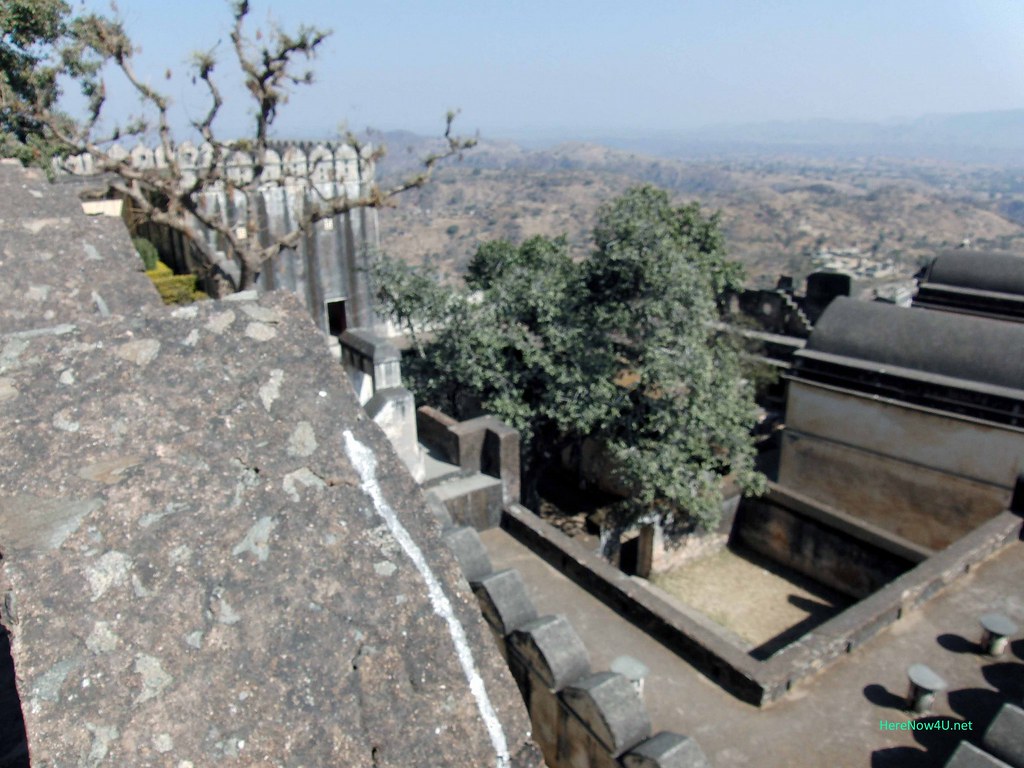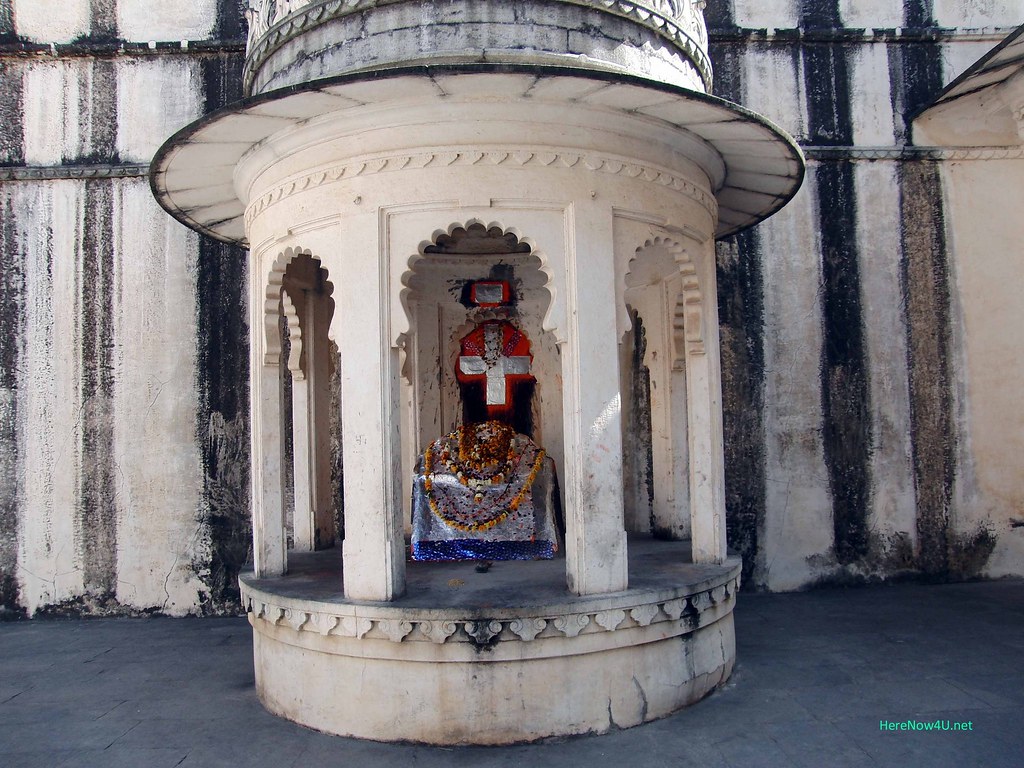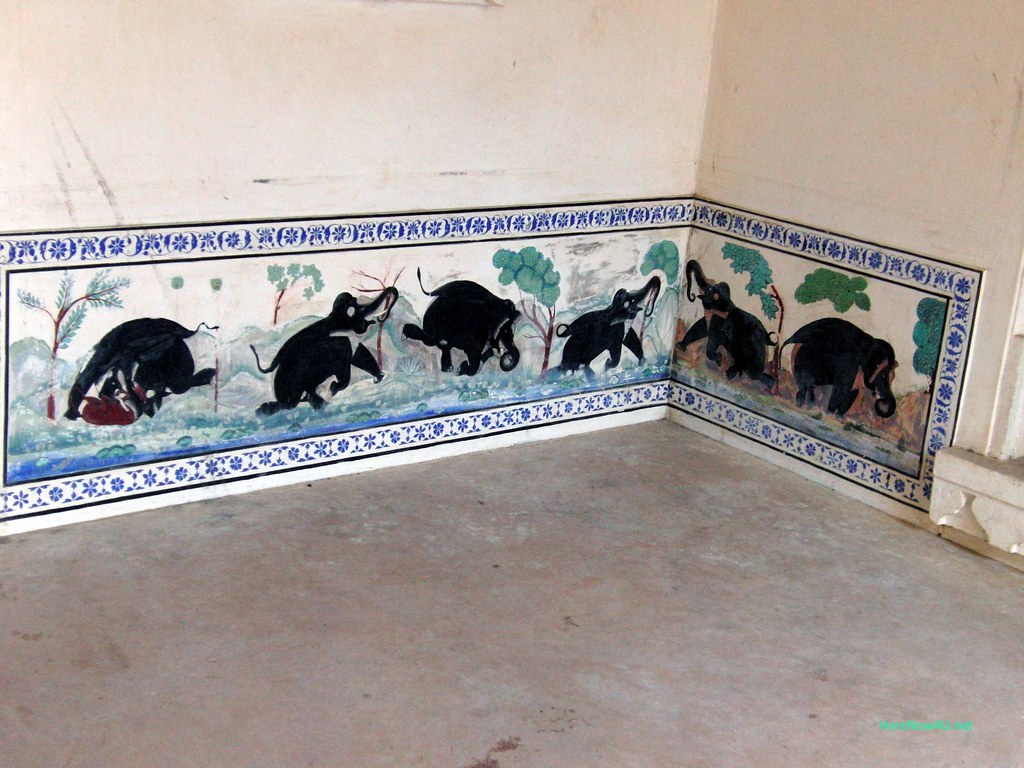 Wall decoration depicting elephants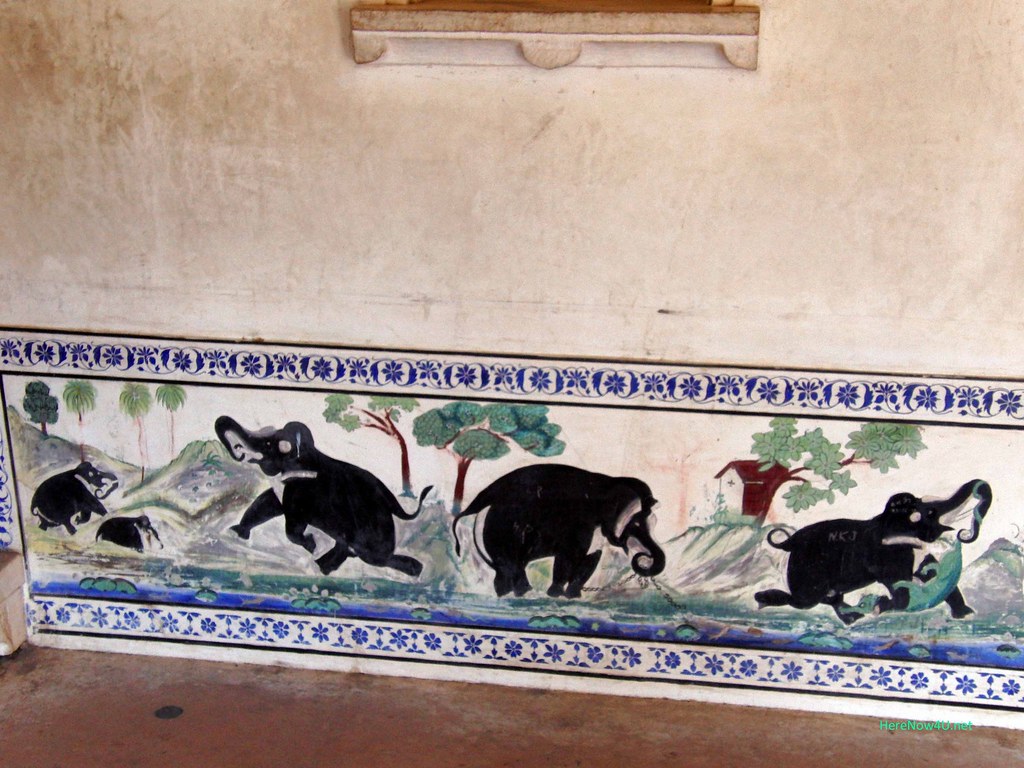 Stories on elephants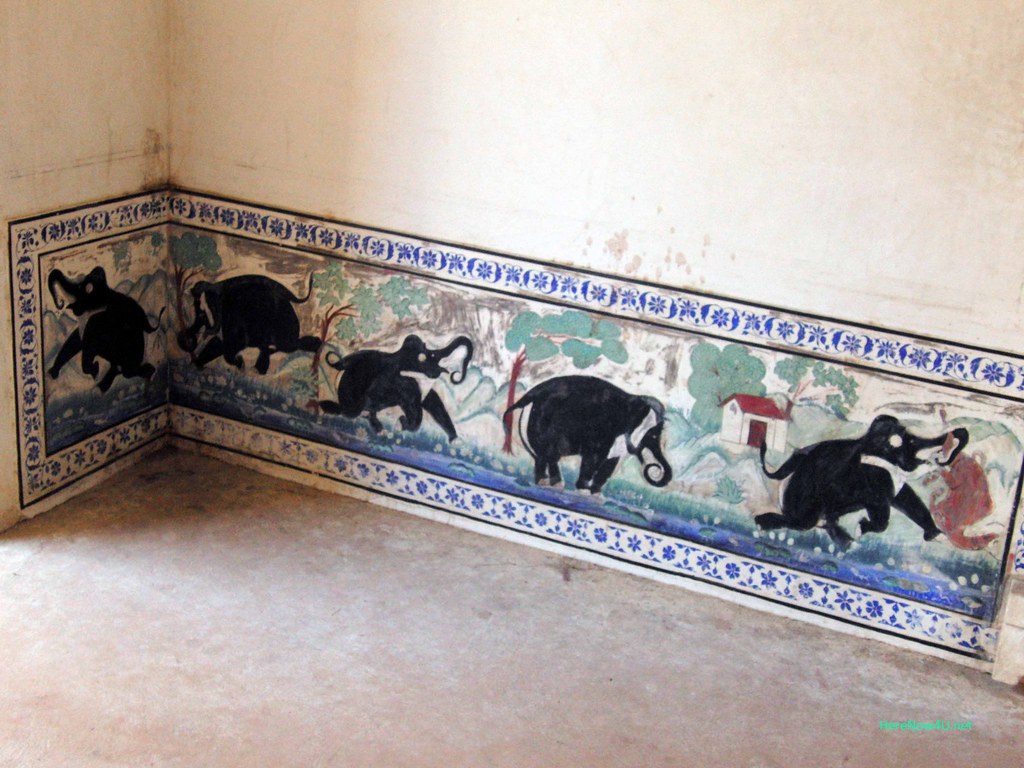 Elephant fighting against tiger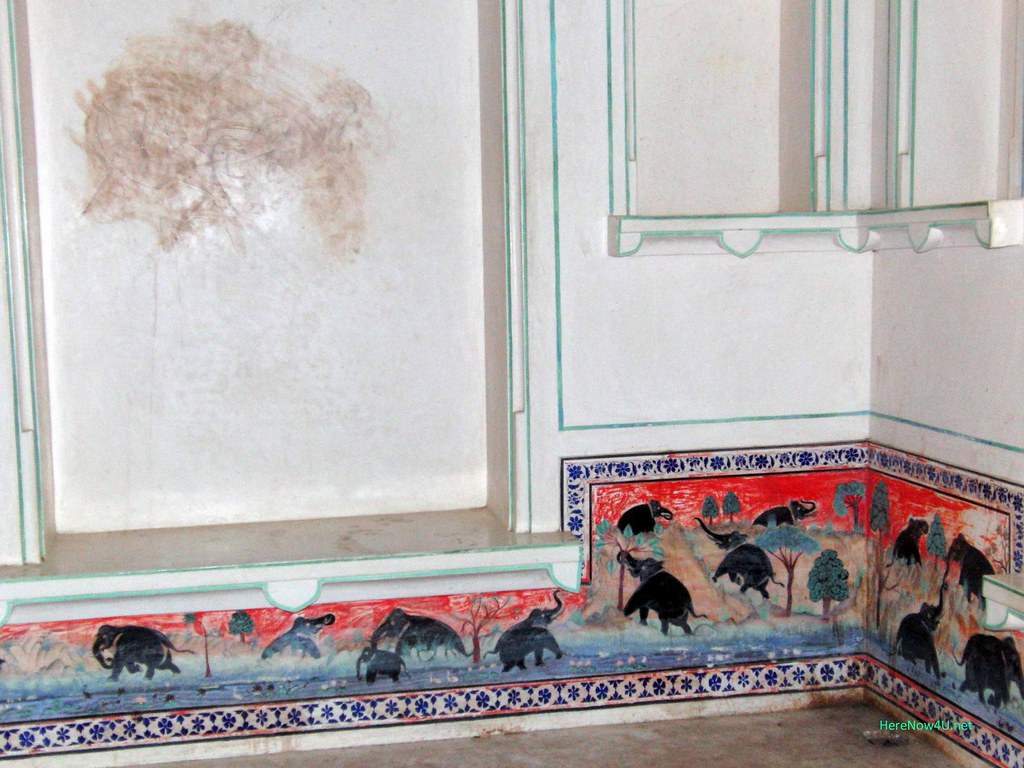 Depiction of elephant's power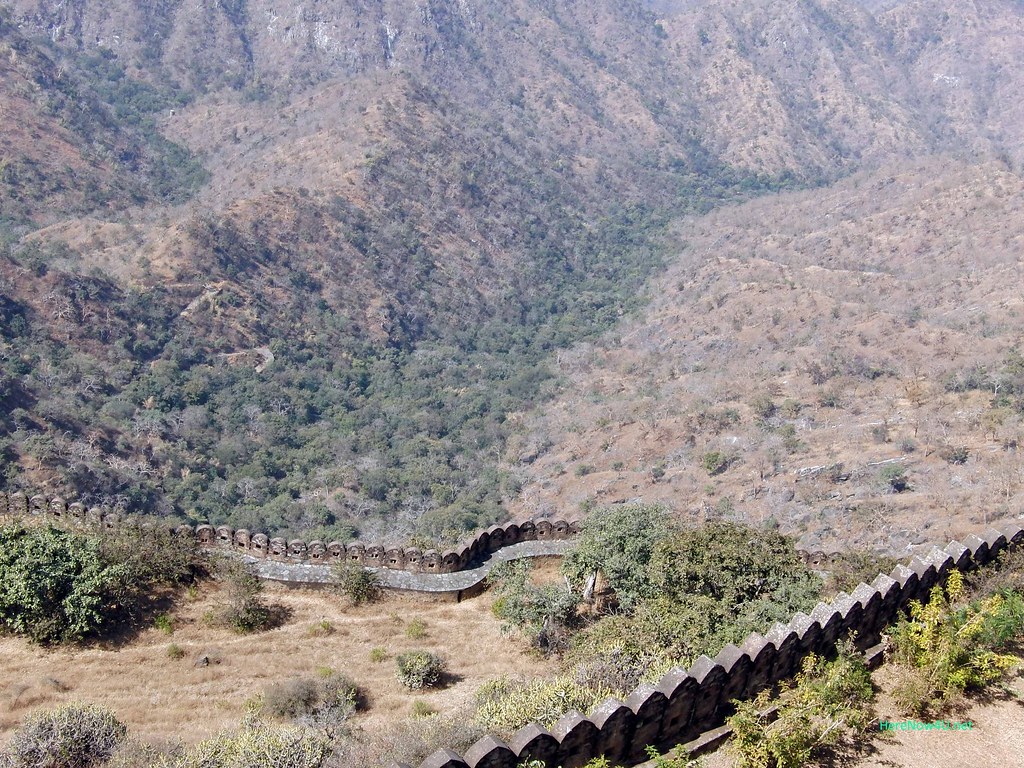 View from highest point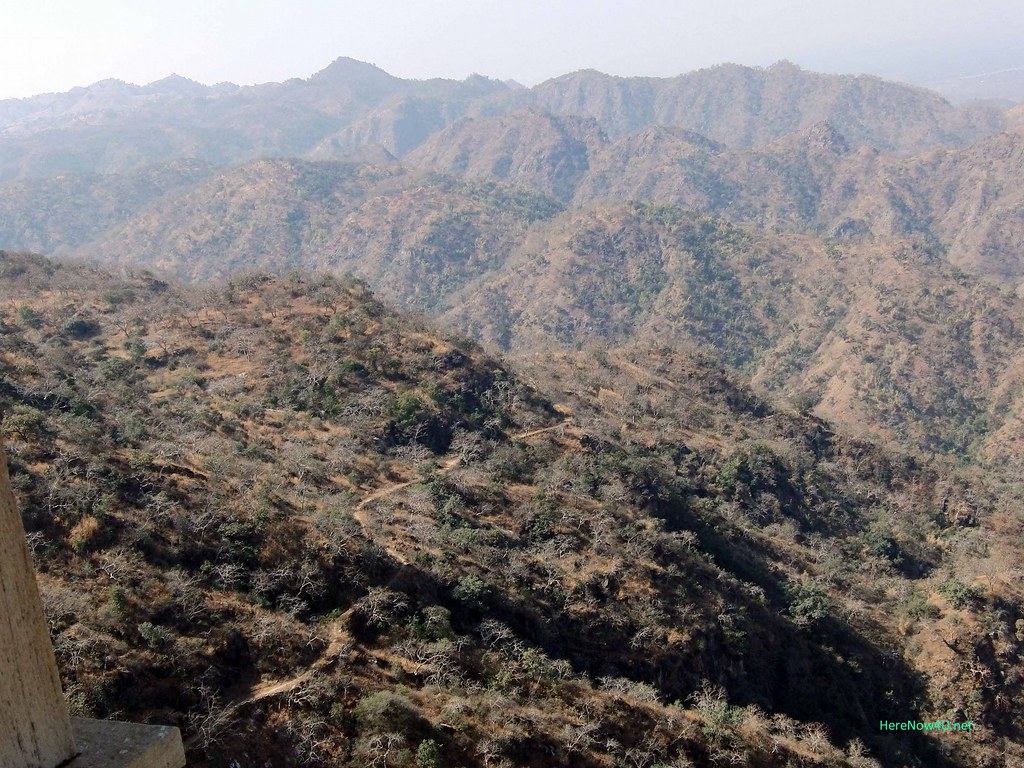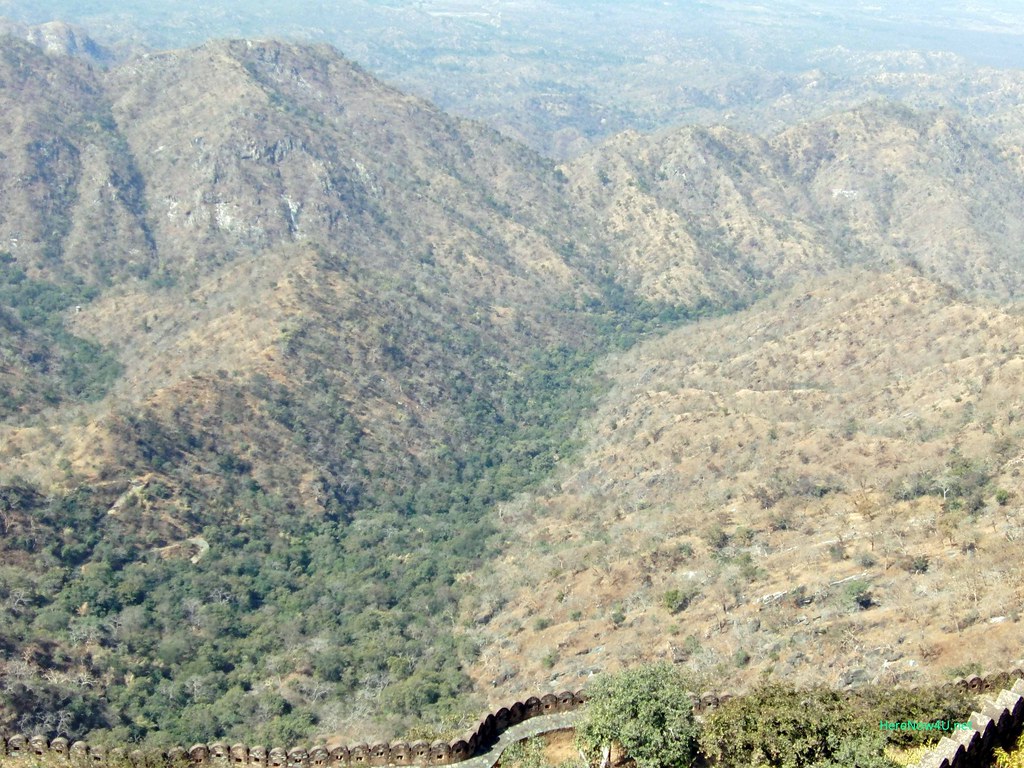 Ancient fences against intruders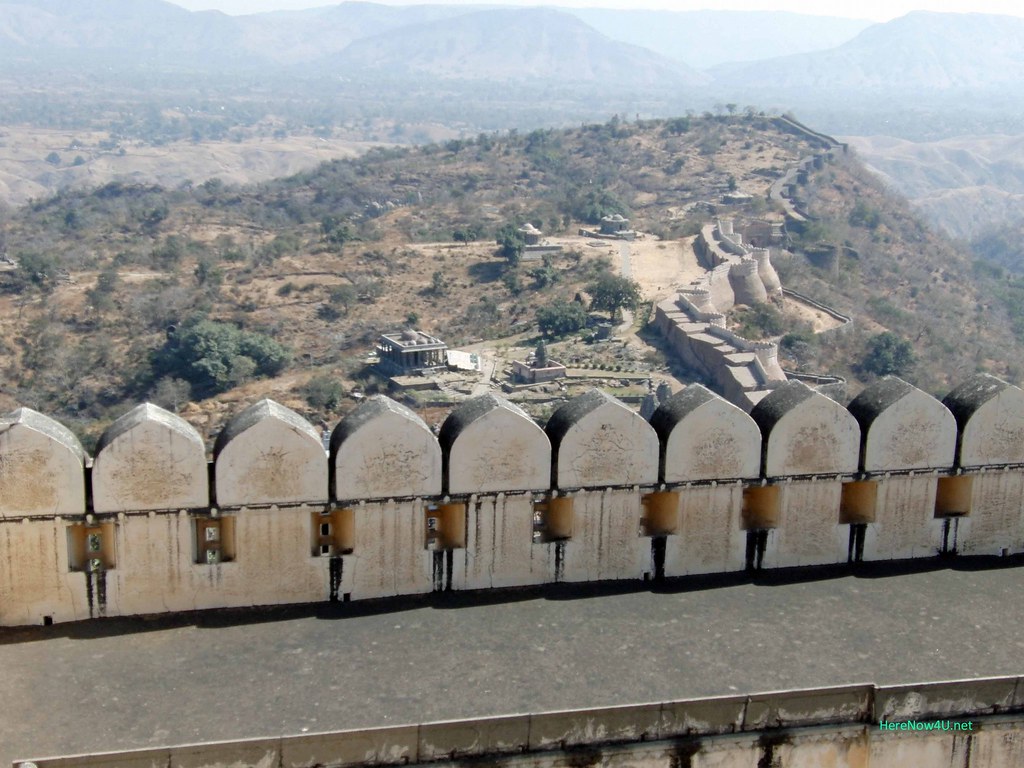 View from highest point to the other side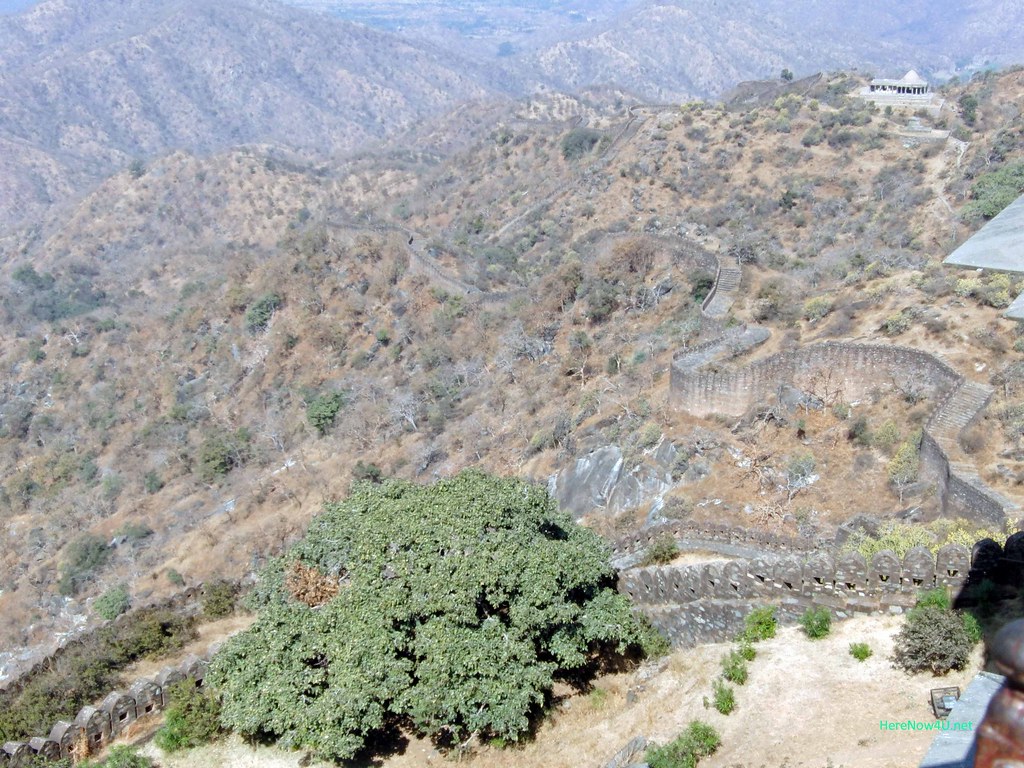 Walls against human or animal intruders?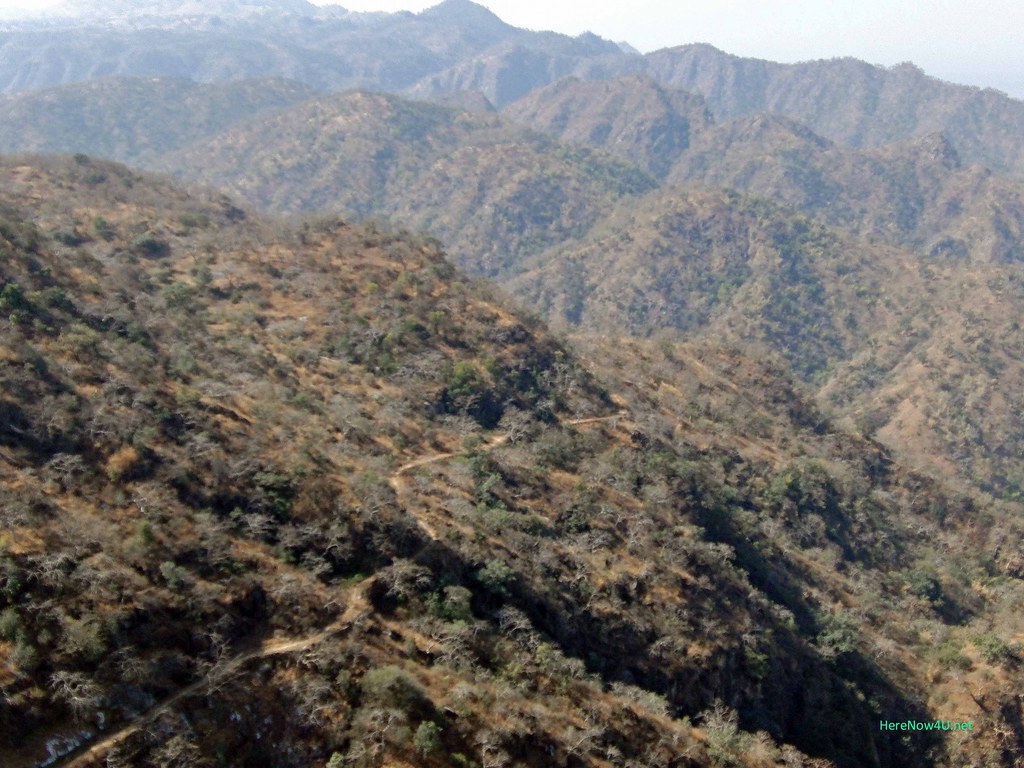 Where does this path direct to?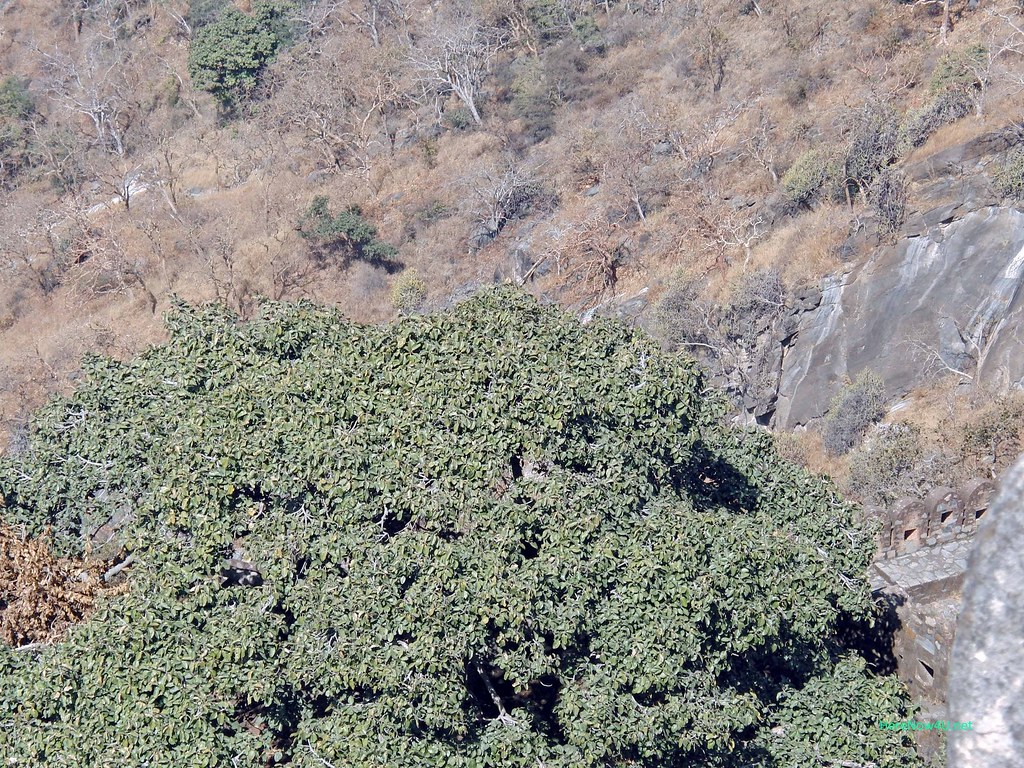 Dangerous area, sometimes the soil will not bear your weight