A Non-Sectarian Jain School
Spirituality & Compassion
An Introduction to Shri Chandana Vidyapeeth

(SCV)
Humble beginnings of Shri Chandana Vidyapeeth were started by Resp. Sadhvi Shilapiji in mid–1990s, with only a handful of children whose parents were very keen for their children to obtain a foundation of Jain Dharma. SCV was formally inaugurated on 27 June 1997 in London, U.K., and during the first six months itself the attendance increased from less than fifty to over one hundred and seventy!
The following were the thoughts behind its inception:
A child's mind is awake and fertile
With proper guidance it will be able
to differentiate between good and bad
It will respond to the challenge of life itself
and the challenge to achieve and succeed
There are no boundaries. There are no limits!
Even though the school has now been successfully running for over eight years, Resp. Sadhvi Shilapiji reminds us that "we have to continuously strive to develop our Jain School to bigger and better heights".
Deliberation on this was to offer our students opportunities to develop skills other than just technical knowledge of Jain Dharma. This includes presentation skills, leadership & organisational skills, team building etc. With this in mind, we always encourage Youth Teachers to be part of our teaching staff!
Some details about our Classes
New Anamika (for 6+ year olds)
At this tender an age, students are acquainted with the Namokar Mantra and Mangalik along with their recitation. Jain Alphabet is used to introduce moral values, which is then reinforced with stories to demonstrate the message. They are also presented with the notion of good/bad habits, outline of what foods Jains would eat i.e. reasons for being vegetarian. The dreams of Queen Trishala, a look at symbols representing each of the 24 Tirthankars, are all part of the learning.
Anamika 1
(7+ years)
A lot of the teaching is done through story-telling. The children enjoy these Jain stories e.g. of Chandakaushik, Mahavi r Swami, King Shrenik. Re-cap of some of what they have been taught in the New Anamika class.
Anamika 2
(8+ years)
In this class, we look at practical exercises relating to moral teaching e.g. being helpful, kind, compassionate etc. Acrostic poems using words e.g. like Faith, Knowledge, Conduct are used as learning tools. 11 Gandharas, Ashtpratiharya, Ashtmangala are also introduced.
Praveshika 1
(9+ years)
Students are explained the meaning of the Namok a r Mantra and M a ngalik. We discuss the symbols related to each of the 24 Tirthankars and the meaning behind the 14 dreams. They are made familiar with the definition of Soul, distinction between Jiva/Ajiva.
Praveshika 2
(10+ years)
Pupils start learning about the technical aspects of the Jain principles e.g. the Nav Tattvas (nine 'reals'), Chha Dravya (six substances) and discuss how our actions are classified in Jainism. Recitation of Logassa is also taught.
Madhyama 1
(11+ years)
In this class, students are introduced to how Punya can be achieved in nine ways and the eighteen types of Papa that can be committed. Jain rituals and S utras e.g. Namothunam and Khamemi are addressed.
Madhyama 2
(12+ years)
Students start studying about the different Sects of Jains. We consider the 27 main births of Mahavir Swami in relation to Karma theory.
Foundation
(13+ years)
Students are taught about the nine 'reals' i.e. Nav Tattva in greater depth. Understanding of this is fundamental to the theory of Karma, which provides the basis for the path to liberation. Recitation of some lessons of Samayika continues.
Modular 1
(14+ years)
At this age, we cover a number of technical subjects like the Time Cycle and Karma theory, which require a keen mind to grasp the subtleties of such subject matter. Topical debates in relation to Jainism are held as an integral part of teaching.
Modular 2 & 3
(15 & 16+ years)
The youths are encouraged through workshops to enhance their philosophical skills by utilising the Jain principles that they have been taught to date. The aim is to help enable them to follow the Jain way of life in today's fast-moving society.
Adult Classes
Lectures are conducted in simple English and Gujarati by Dr. Harshadbhai Sanghrajka & Dr. Vinodbhai Kapashi on Jain history, philosophy, explanations of our Sutras and much more. The congregation can address any questions to them & a discussion of interest can be lead accordingly. Preksha meditation is steered by Resp. Samanis Pratibha & Punya Pragyajis!
So contact us today to learn more about the Jain Religion.
Shri Chandana Vidyapeeth
List of branches worldwide
| | | |
| --- | --- | --- |
| Location | Venue | Head of School |
| SCV (North London, U.K.) | Kingsbury High School, Princes Avenue (Stag Lane entrance), London NW9 9JR | Arti Jain |
| SCV (South London, U.K.) | Oshwal Mahajanwadi, 1 Campbell Road, Croydon, Surrey CR0 2SQ | Kusum Shah |
| SCV ( Manchester, U.K.) | Kingsway School, Foxland Road Gatley, Cheadle SK8 4RN | Ela Mehta |
| SCV ( Northampton, U.K.) | Northampton Academy School, Lings, Northampton NN3 | Ansuiya Shah |
| SCV ( Nairobi, Kenya) | Operating since 1998 | |
| SCV (Kolkata, India ) | Recently opened in July 2005 | |
Co-ordinator for all SCV branches :
Prakash Patalia
Tel: 020-8765 0490 (U.K.)
Email: prakashpatalia@hotmail.com
SCV (North London)
Venue:
Kingsbury High School, Princes Avenue
(Stag Lane entrance)London NW9 9JR
Children's Class:
7:45 – 9:15 pm
Adults' Class:
8:00 – 9:15 pm
Autumn Term 2005
(Friday evenings)
| Month | class | no class |
| --- | --- | --- |
| September | 16, 23, 30 | |
| October | 14, 21 | 7, 28 |
| November | 4, 11, 18, 25 | |
| December | 2, 9 | |
Spring Term 2006
Will begin on Friday, 13 January 2006
---
The Story Behind:
Head of SCV North London, Arti Jain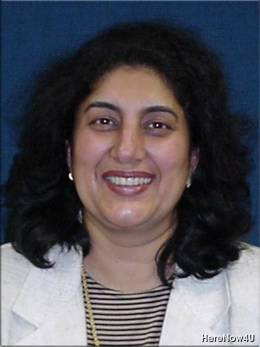 Editor Karuna Jain has met Arti Jain during her 2004 Prayushan visit to London. Arti had explained many Jain customs and traditions to her in brilliant English, and answered patiently her many questions on the situation and feelings of a contemporary Jain woman, living in London.
Arti was born in India; after marriage, she had moved to London where her husband was living already for some time. She had not only to leave her family, but also to accustom to a western society as member of the Jain community in London. Her husband took care for the economic welfare of the family, Arti for their two children and the homely.

When her children reached the age to stand on their own feet, Arti decided to experience the lifestyle of a working woman. Her husband had nothing against, as well as nothing pro; he left it completely up to her. She got the job she had aimed to and was happy that her home situation and her working hours were perfectly to adjust.
During her talks with Karuna, she had already mentioned that she would like to contribute to education in Jain Dharma, nothing to wonder for one, who had got many answers from someone, showered with queries. Then Karuna got a regular newsletter from SCV by Paresh Seth, but had so far no informations on the organisation. So she addressed Paresh Seth for an appointment during her London Paryushan visit 2005. He answered that he would arrange everything, but would prefer appointment together with the head of school - Arti! Arti just had been re-elected head for another year...