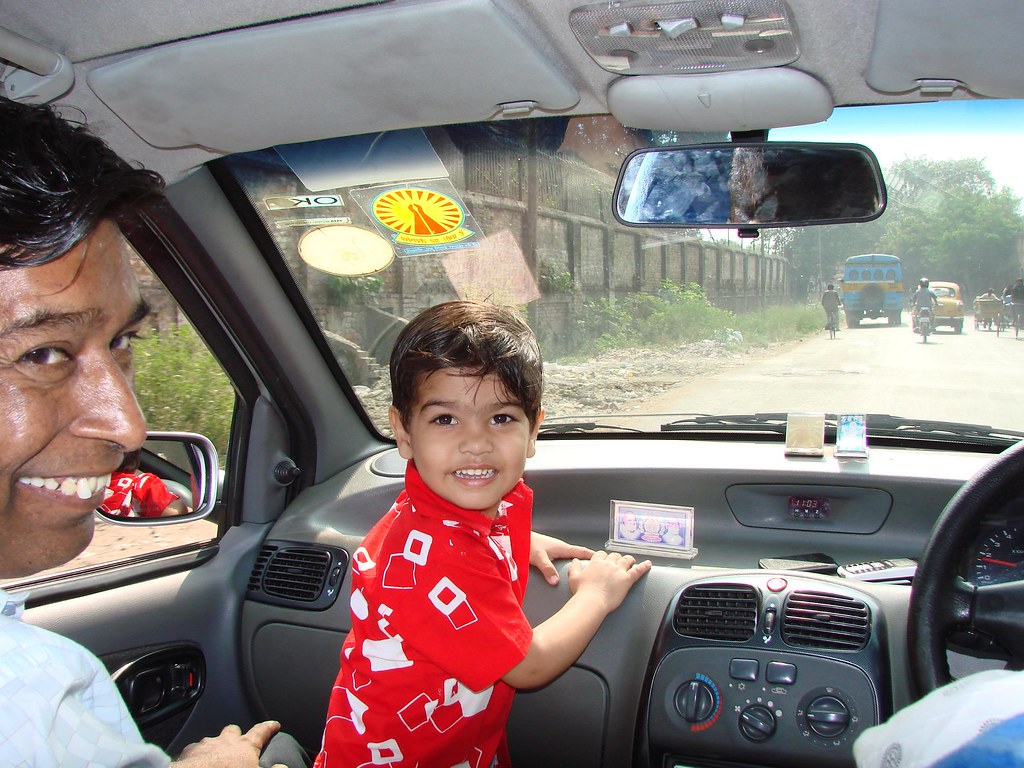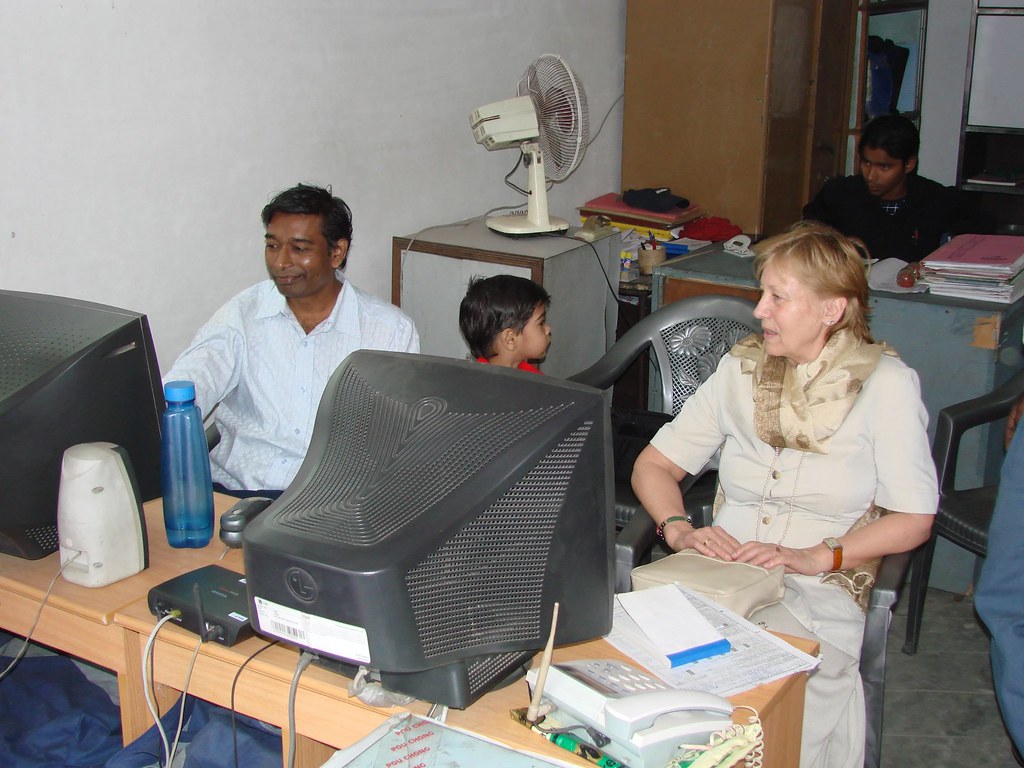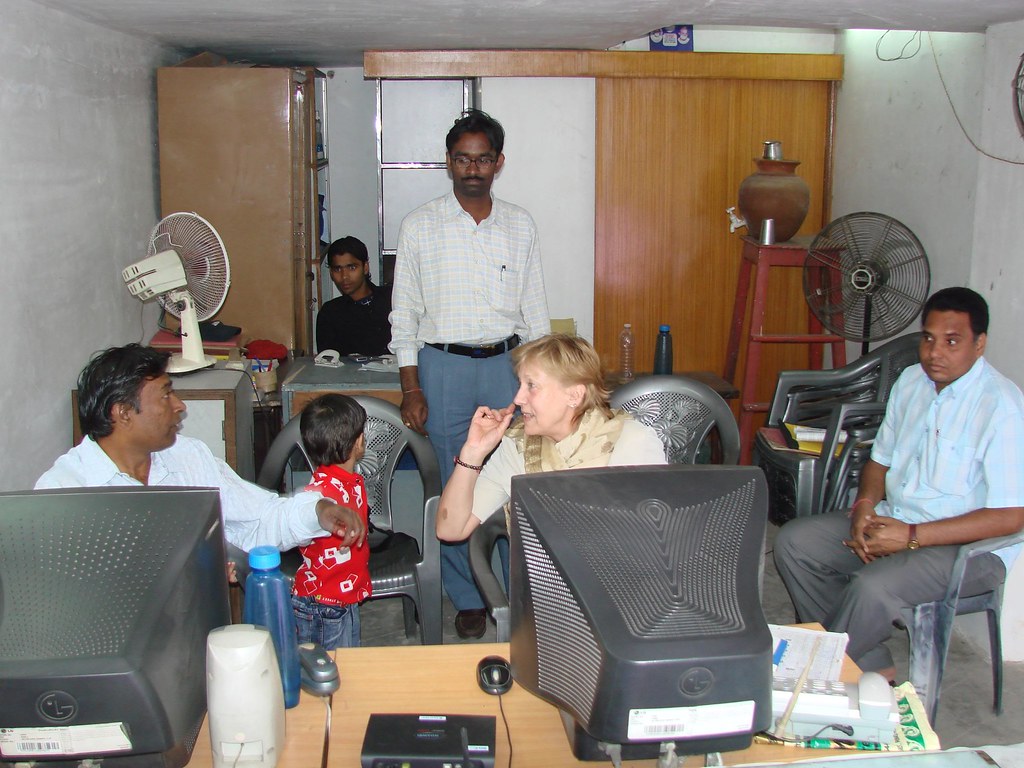 18.11.2006
On our way to lunch at Dhariwals' home, we made a short stop at Shri Prem Sunil Bafana's office, where Sushil Bafana is working as well. Little Mr. Bhadani junior, son of Supyar Bafana's brother, enjoyed a lot being with us and inspected the office very attentively where his uncle is working. Sunil Bafana has also completed both formations like his brother Sushil, a worldly one as chartered accountant and a spiritual one at JVBI Ladnun (double MA in Jainology and Jeevan Vigyan).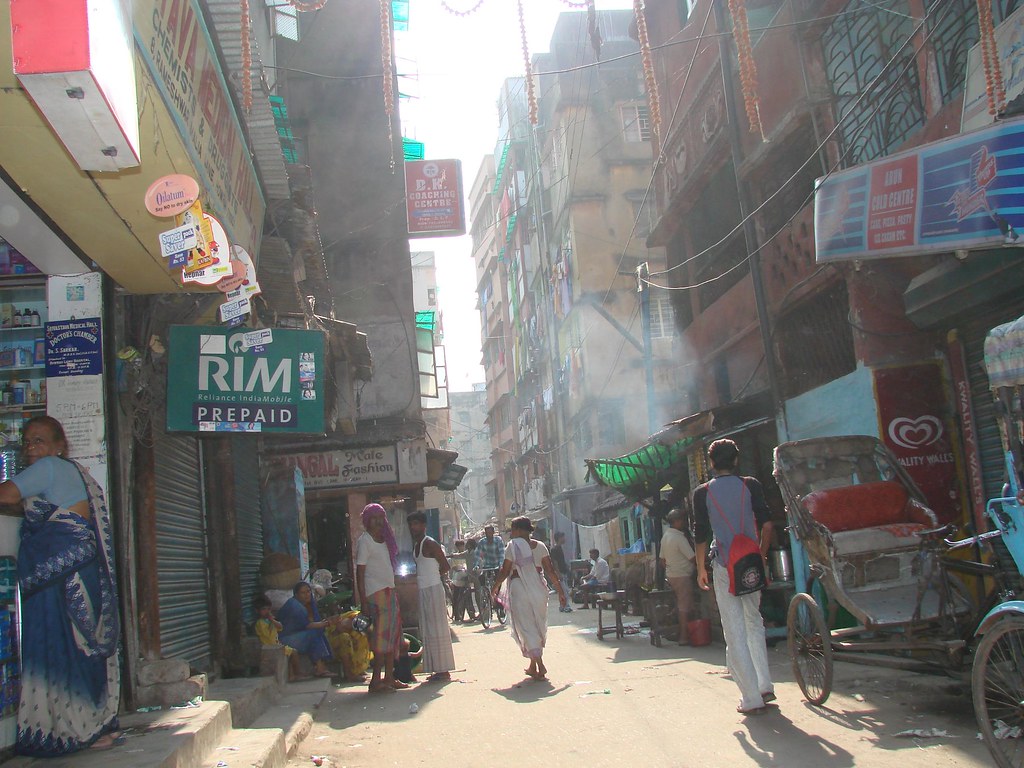 On the way to Dhariwals' home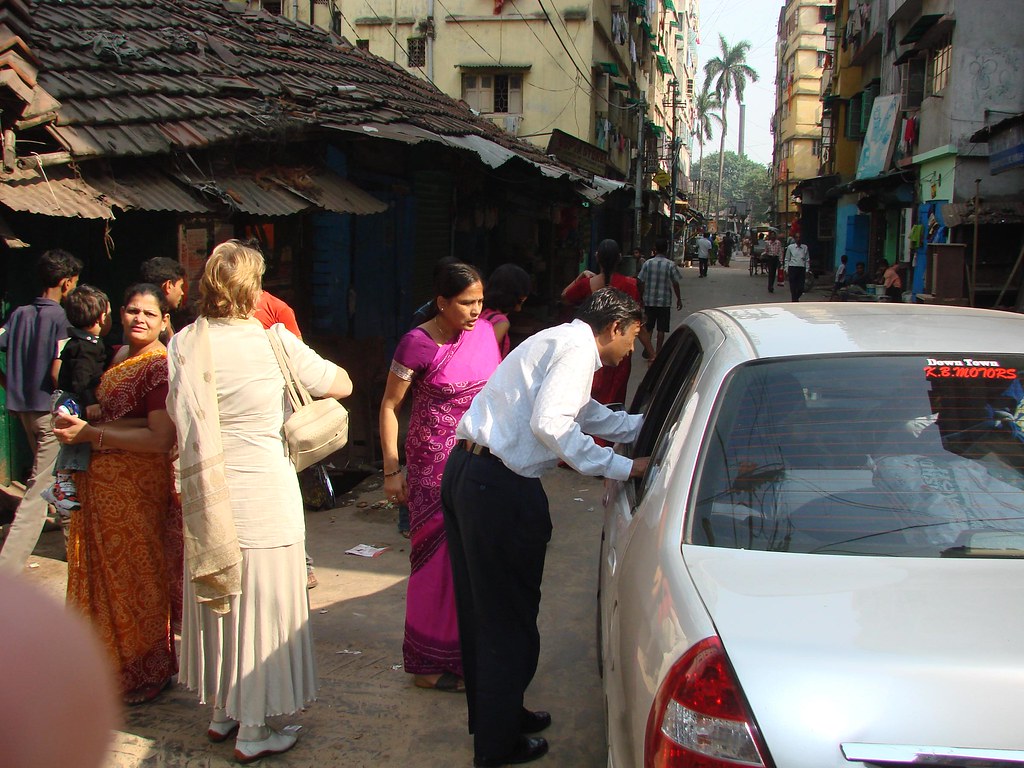 Arrival in front of Dhariwals' home: (f.l.) Supyar Bafanan, Karuna, Sukhmal samsukha, Sushil Bafana, the artistic driver (hardly to recognise in the car)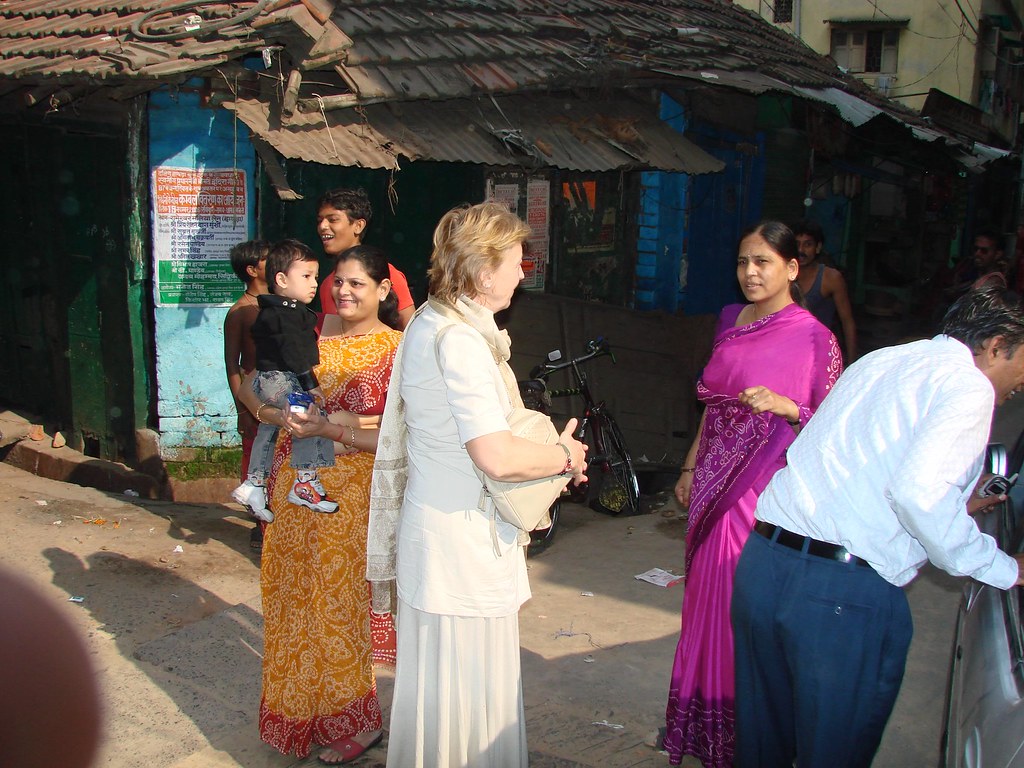 Then we were on the road again, heading for Dhariwals' home. When we arrived in front of the building, we were surprised to meet Mrs. Sukhmal Samsukha and her grandson. It was funny that we just had taken farewell from her husband at Manglahat Sanskar Centre and met her here in front of Dhariwals' home. Mrs. Sukhmal Samsukha preceded, and we followed her to Dhariwals' home.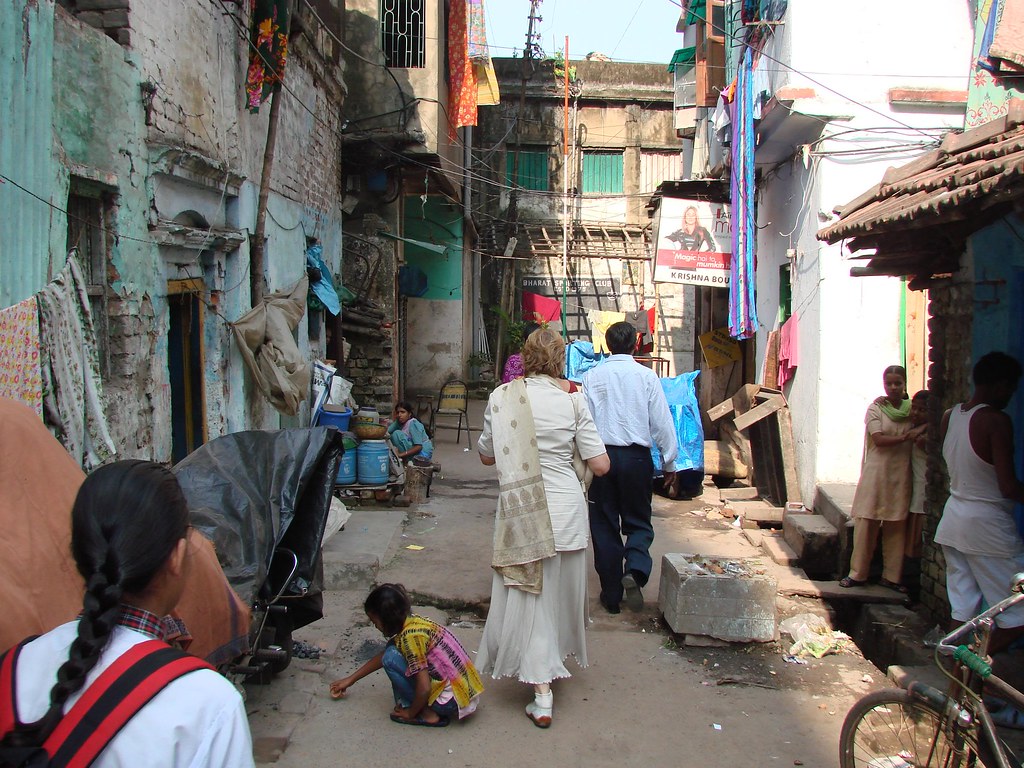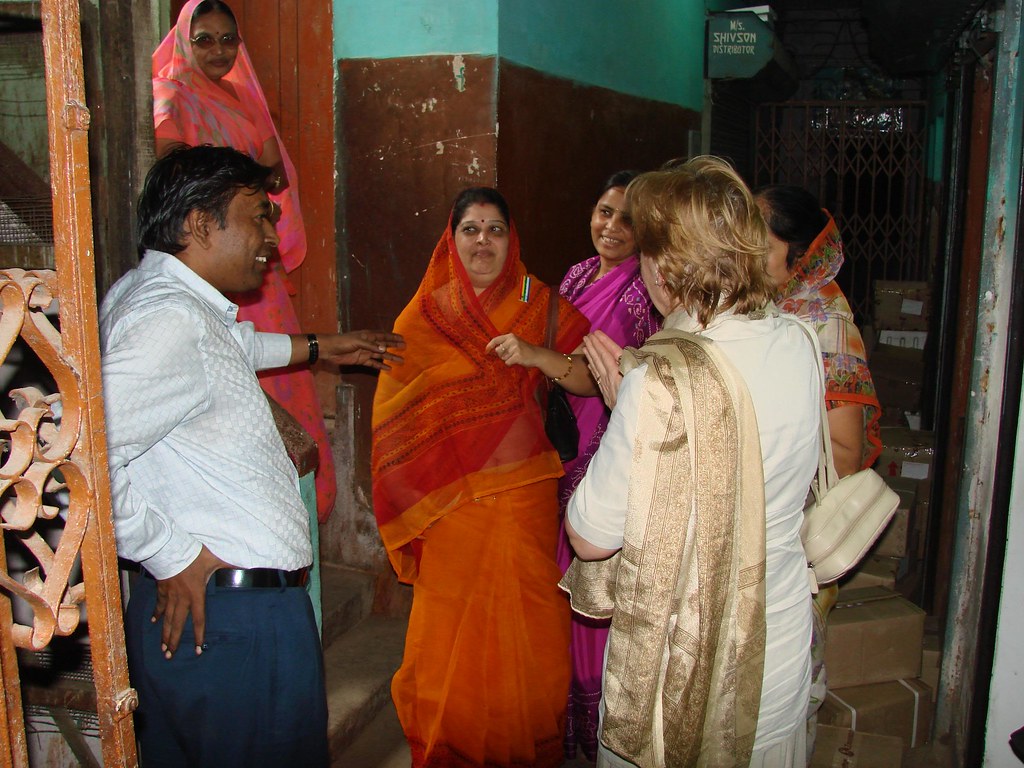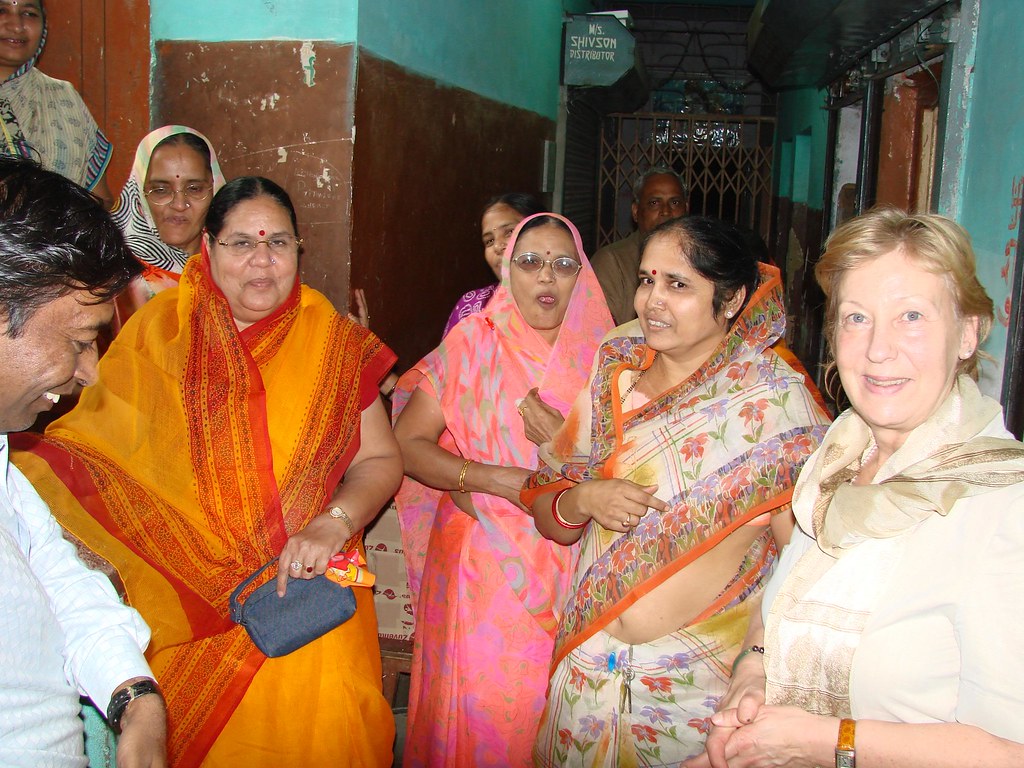 Mrs. Pushpa Dhariwal is president of Mahila Mandal. Upstairs, the whole family gave a very warm welcome to us. The Dhariwals also live in a traditional joint family, which means that the parents live together with their sons and daughters-in-law and grandchildren. They all form a merry big family.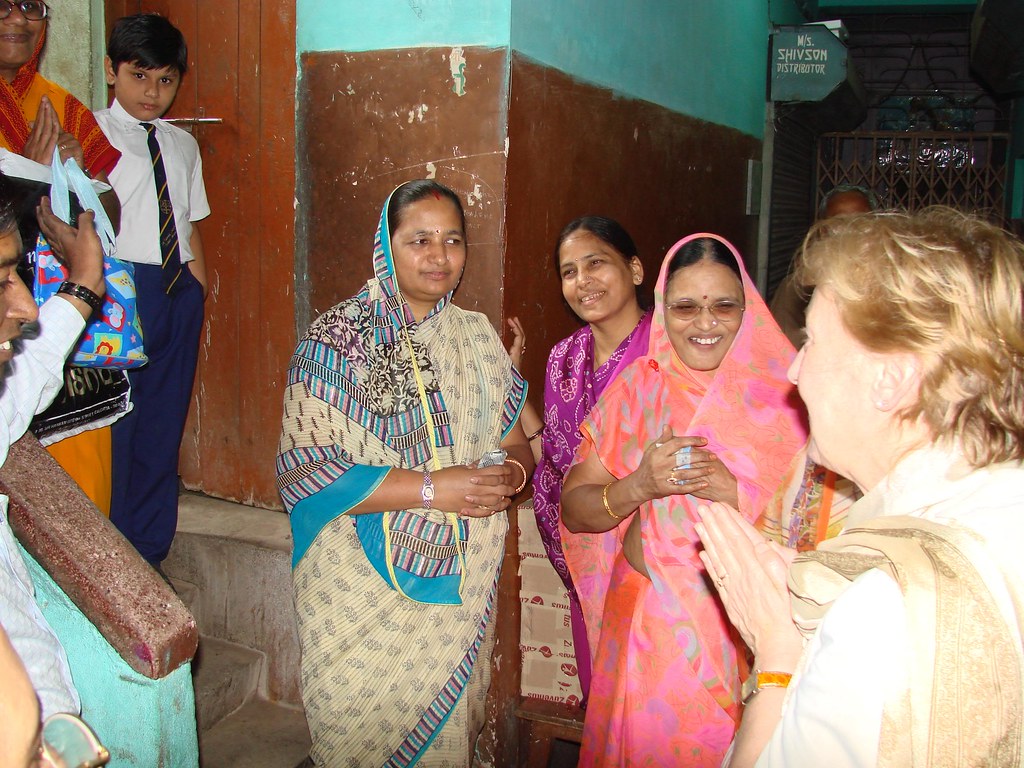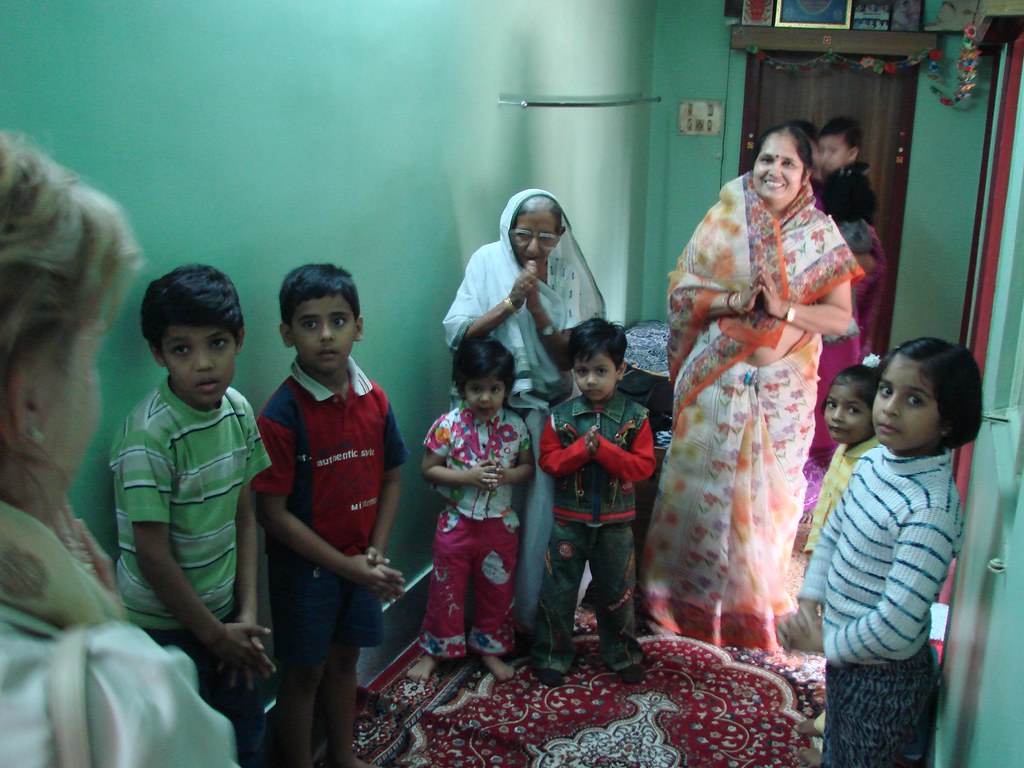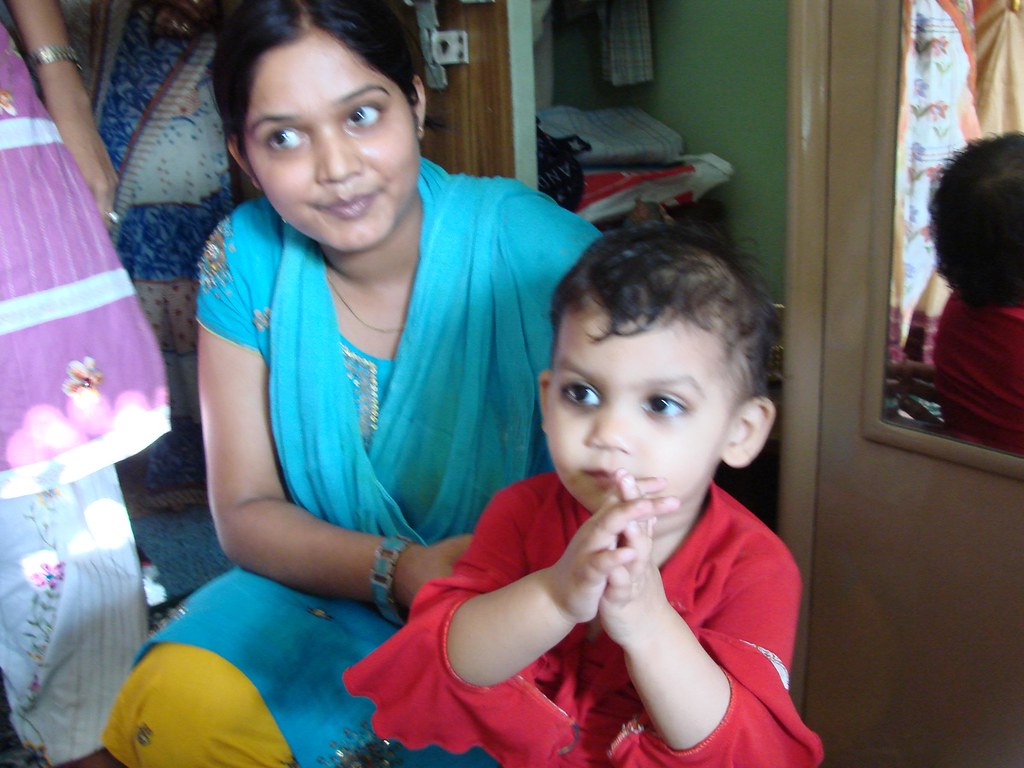 Daughters traditionally leave their families after marriage and live in the family of their husbands, where they usually are accepted from Jain parents-in-law like own daughters. We have watched very often, how hearty relations have been developed between daughter-in-law and all members of her new family.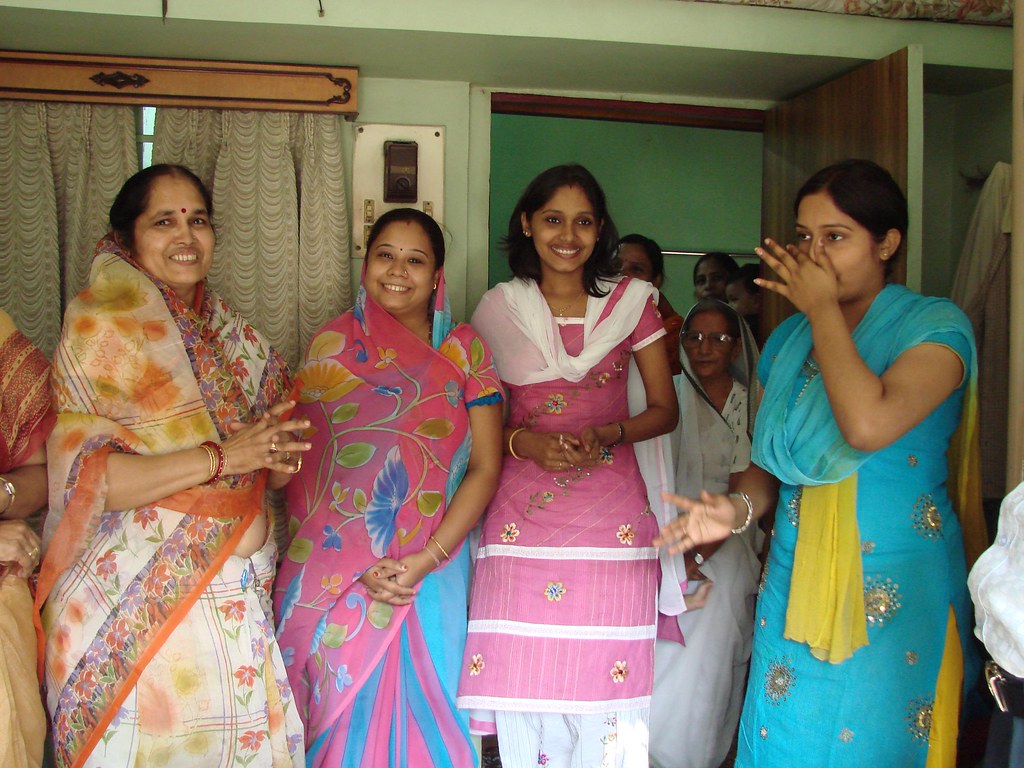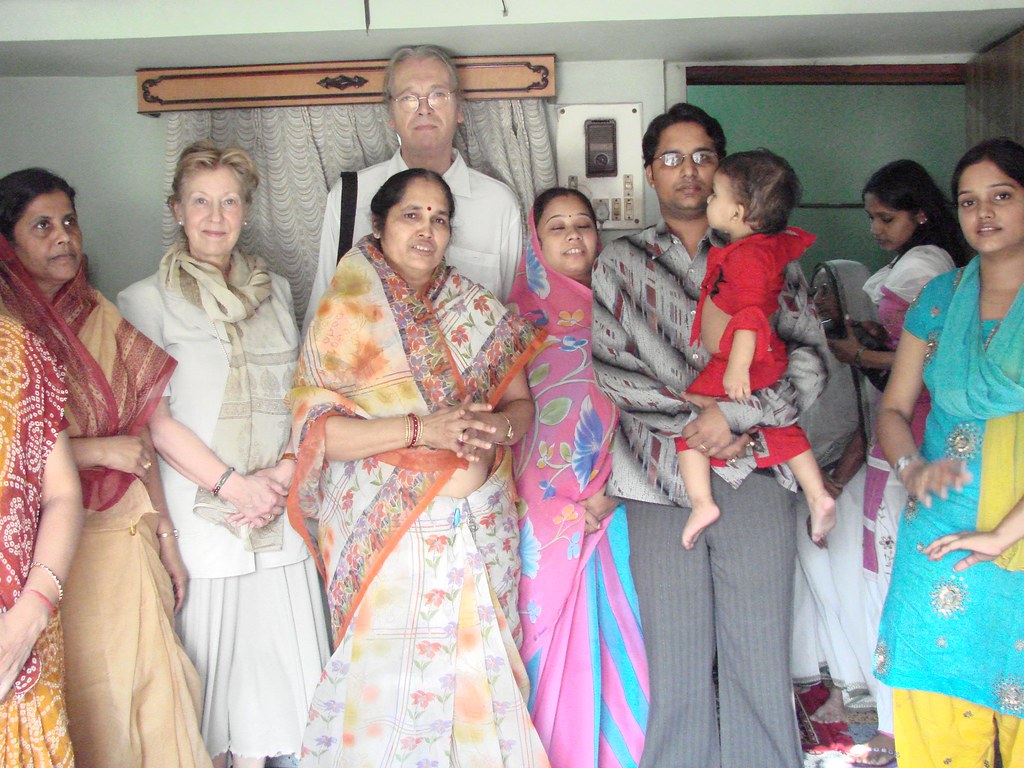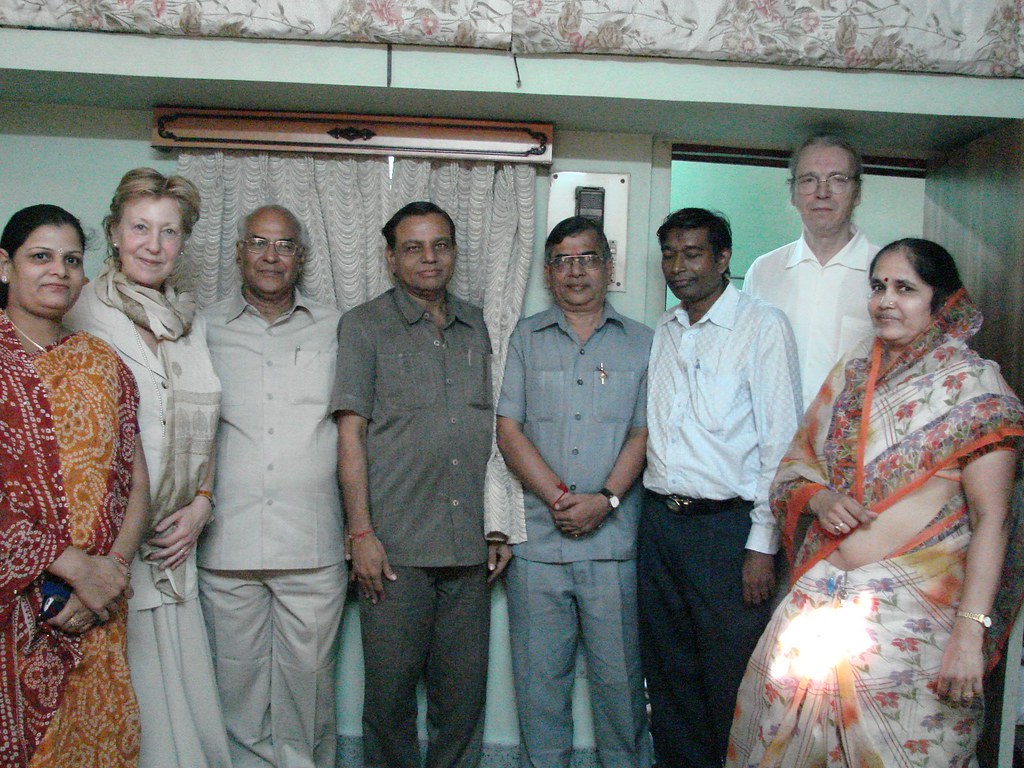 Very often, we were reported by daughters-in-law from the Jain community in India and London, how their mothers-in-law in doing some social work for the community supported them. First, mothers-in-law, and then daughters-in-law are holding functions in Mahila Mandal, which means to work for value-based education of the young generation as Gyanshala trainers or organisers of children's' or youngsters' camps or other social work for the Jain community.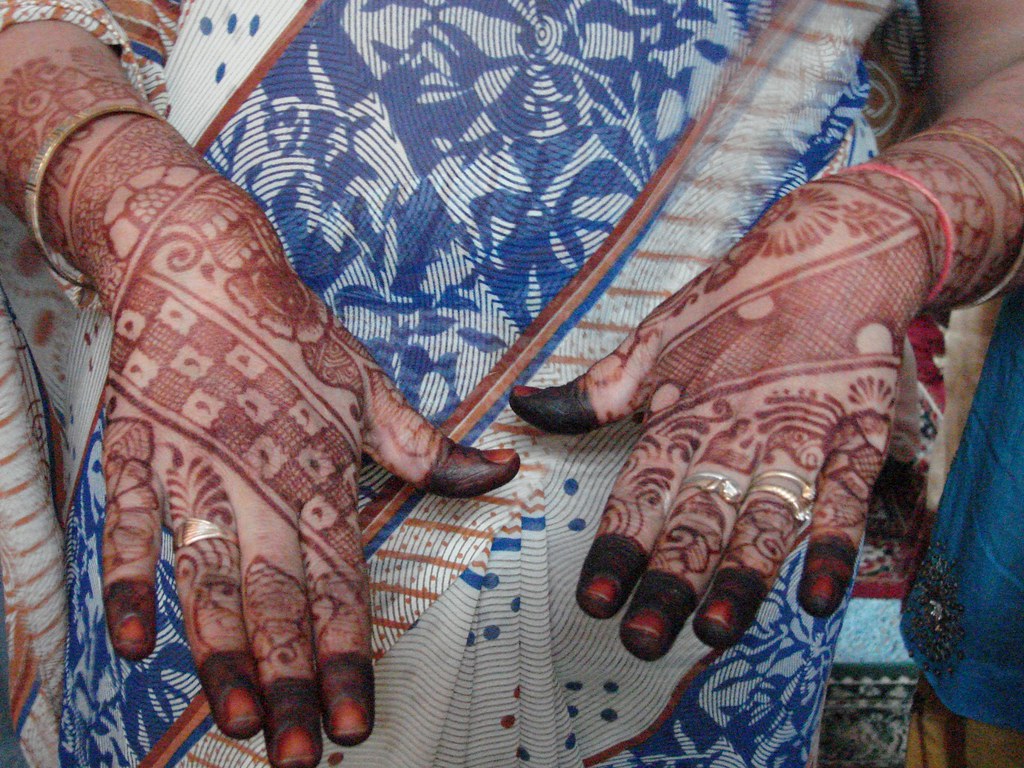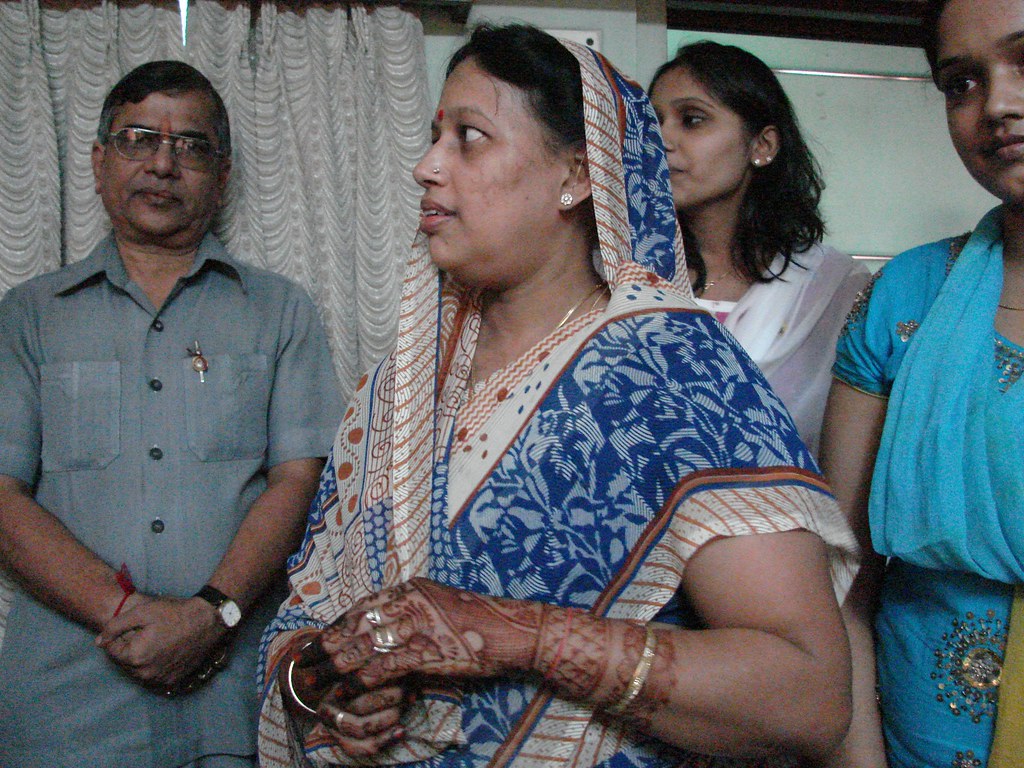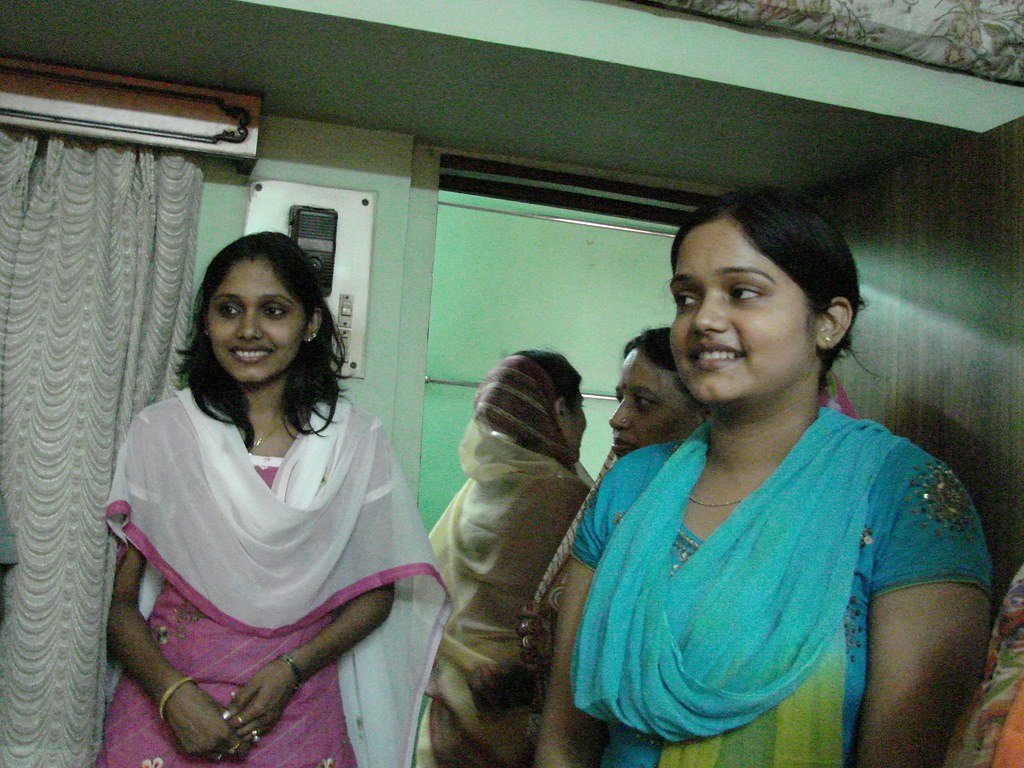 Daughters-in-law are starting to do regular social work, when their children have reached an age, where their mother's presence is no more the centre of their life because they have lots of own activities. Then the mothers-in-law are helping their daughters-in-law with all the housework a big family requires. Sometimes the women are sharing the tasks.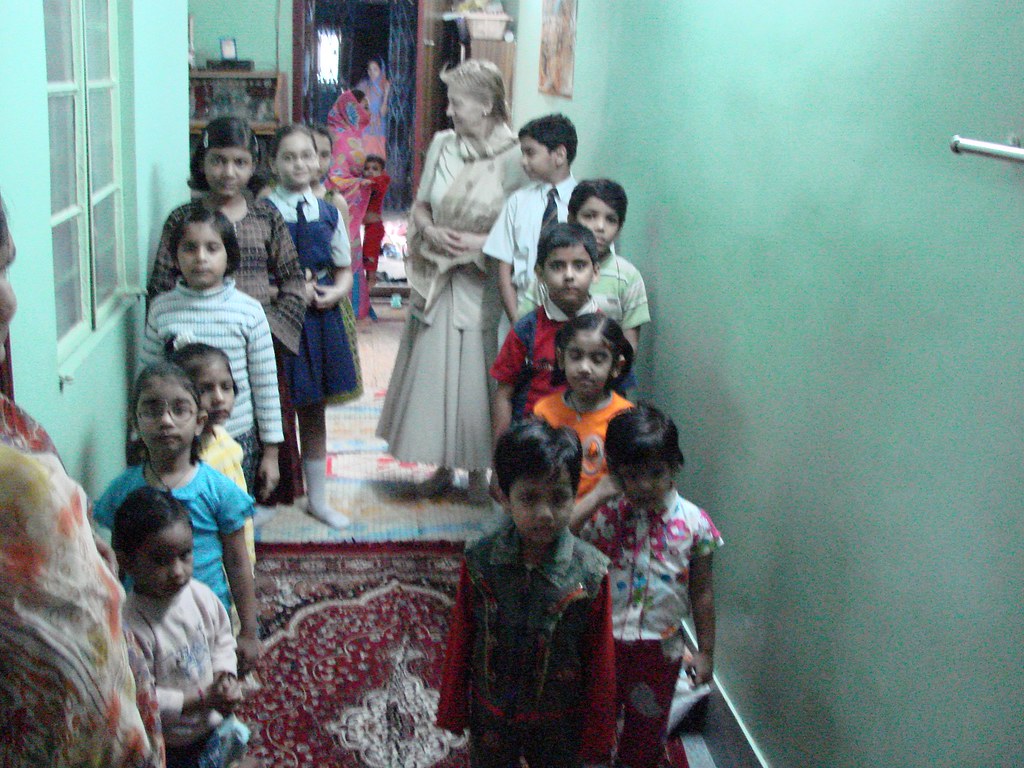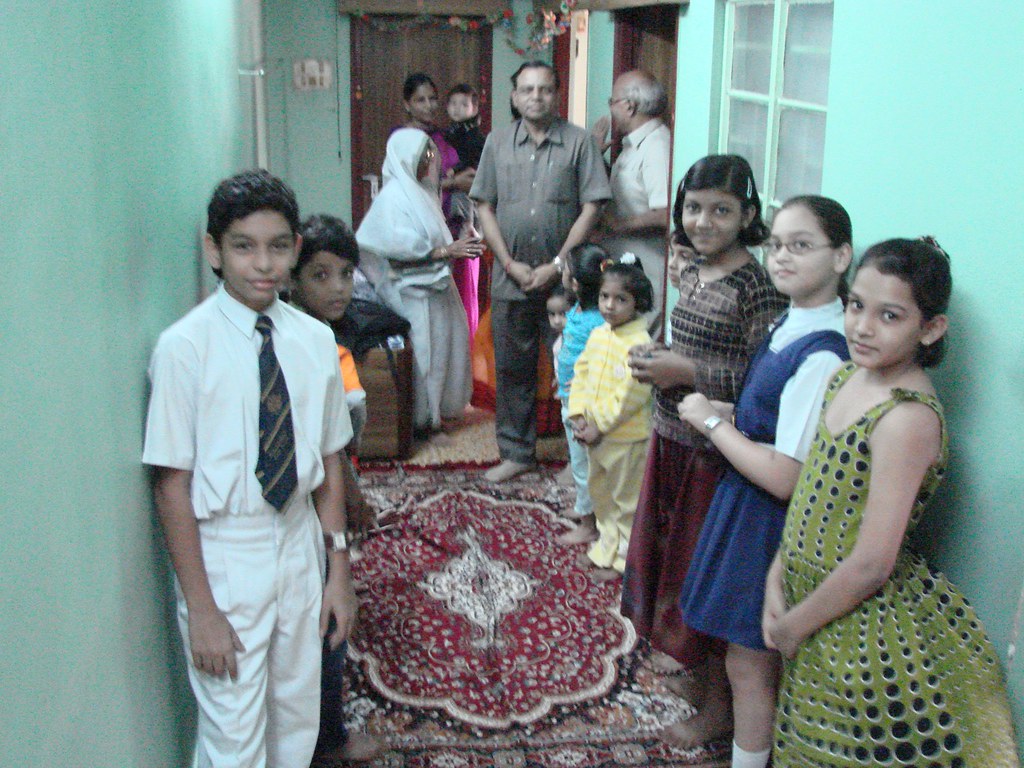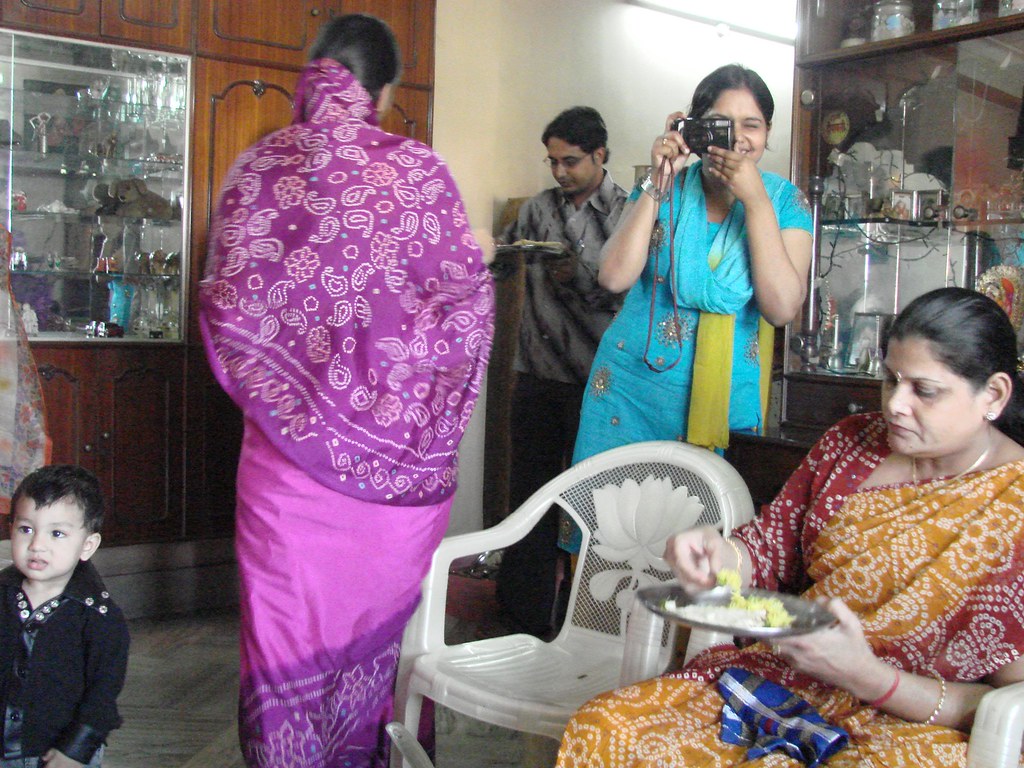 Many mothers-in-law said that it is their heartfelt pleasure to do so, as times have changed and a woman should not exclusively have the duty to work for own family and home like they were obliged to. A woman should also give her energy for the community, to understand herself as a valuable member of the society and to make her children proud of her, we were told. Many of the elderly women prefer to stay at home and not to be obliged to frequently move in and out and therefore are happy to look after the adolescents.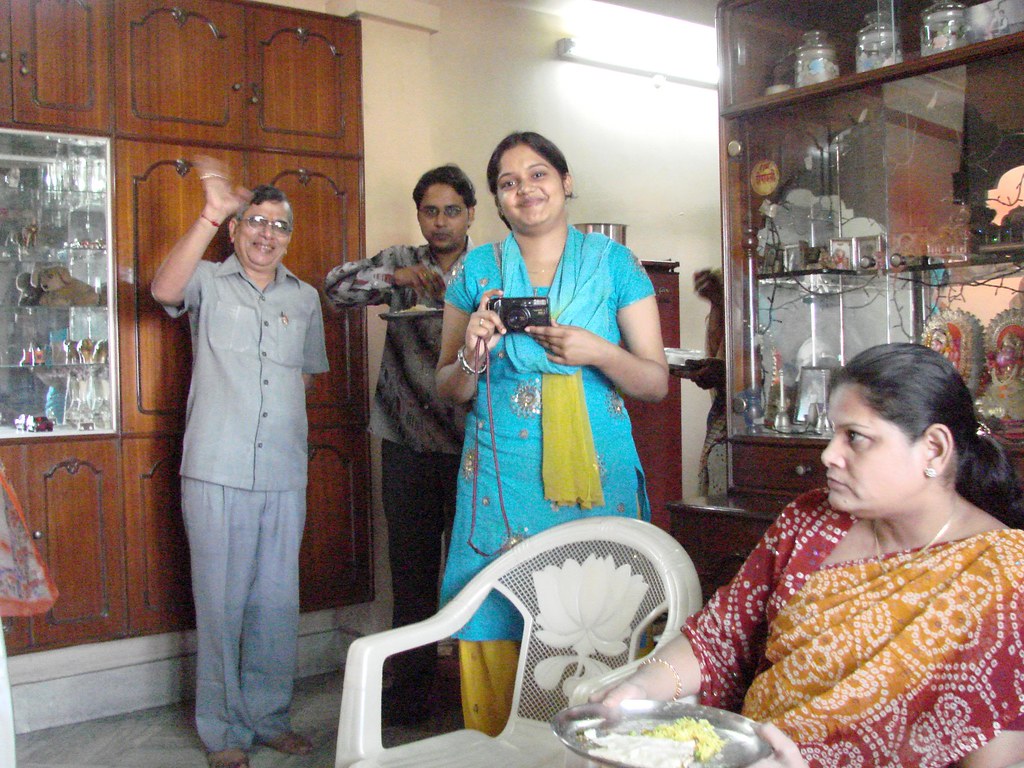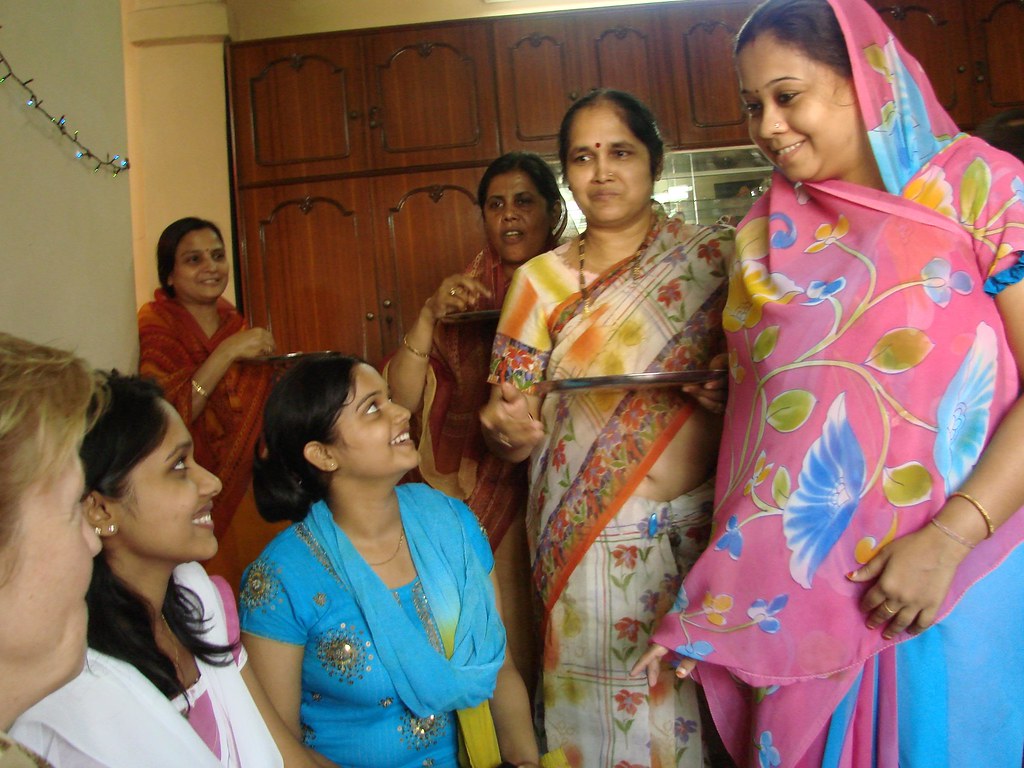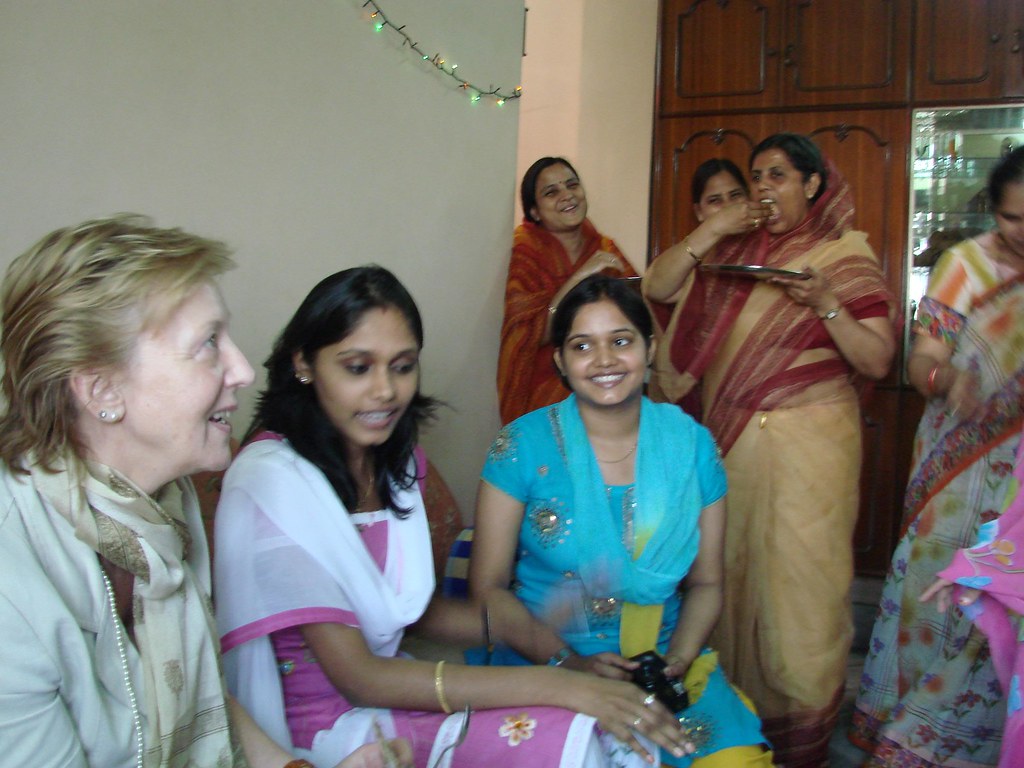 When we entered the extended apartment of the Dhariwals, we saw approximately 15 Gyanshala students merrily populating Dhariwals' home. Mrs. Sukhmal Samsukha was also here as a Gyanshala trainer, and as she thinks social education is very important for a child, she had come with her grandson who highly enjoyed the visit. This is one of the most admirable principles we have seen, that children and youngsters are not left on their own, but spend their free time on weekends in groups of the same and mixed age, according to the aim of the gathering, and tutored by responsible grown-ups.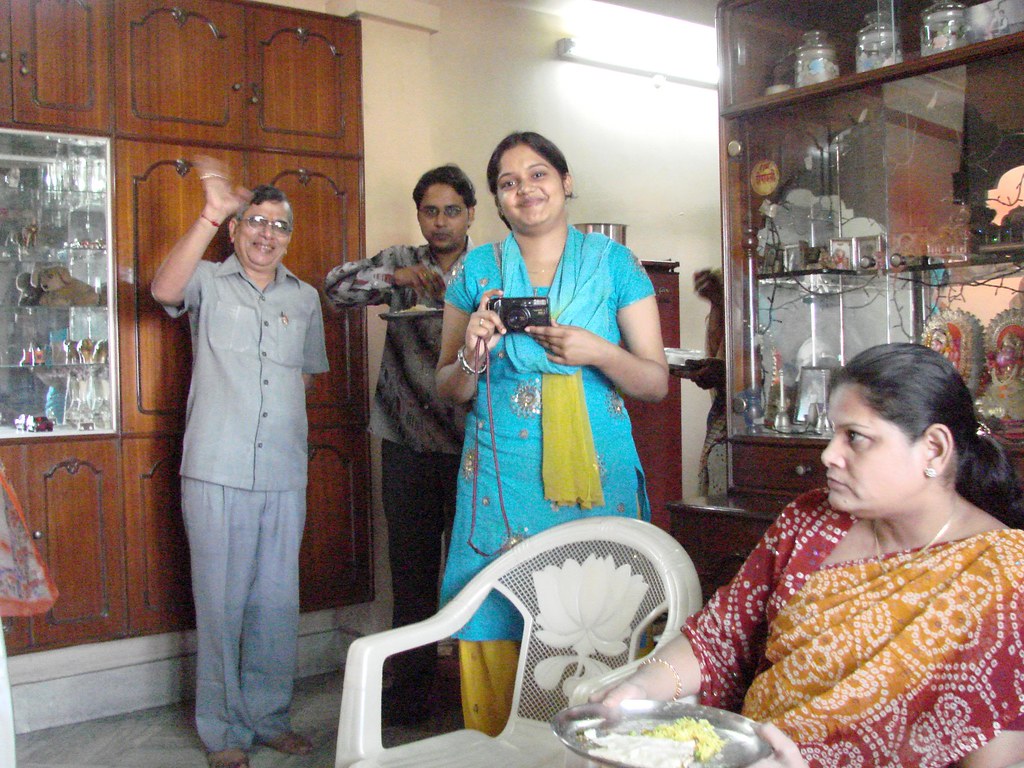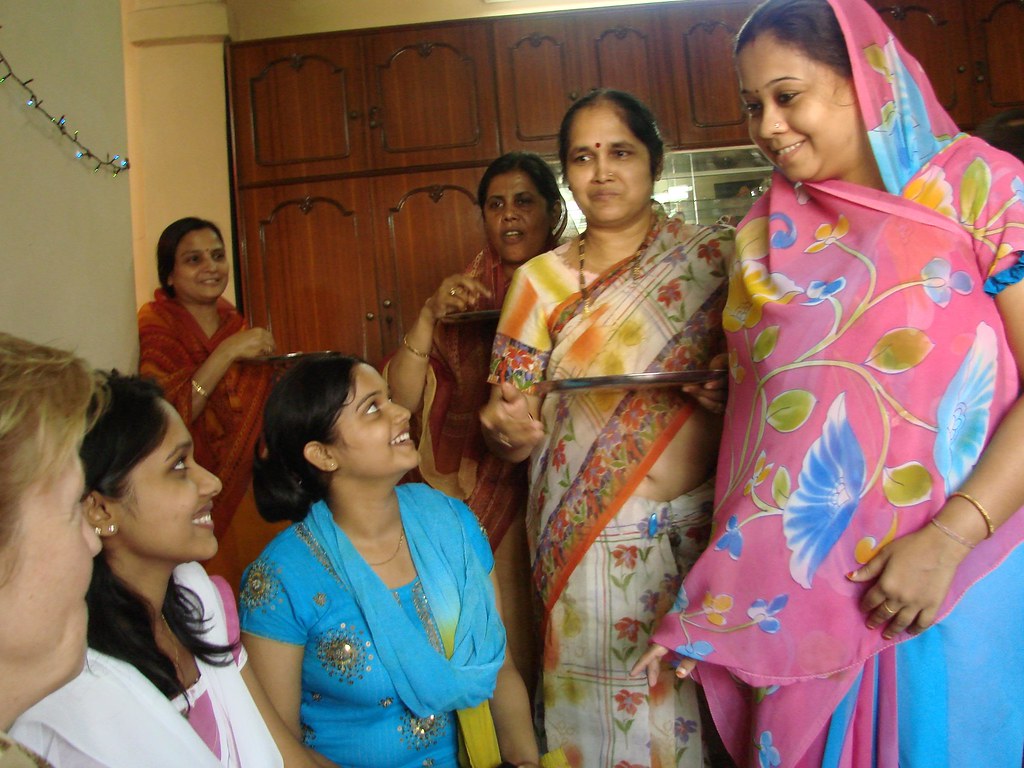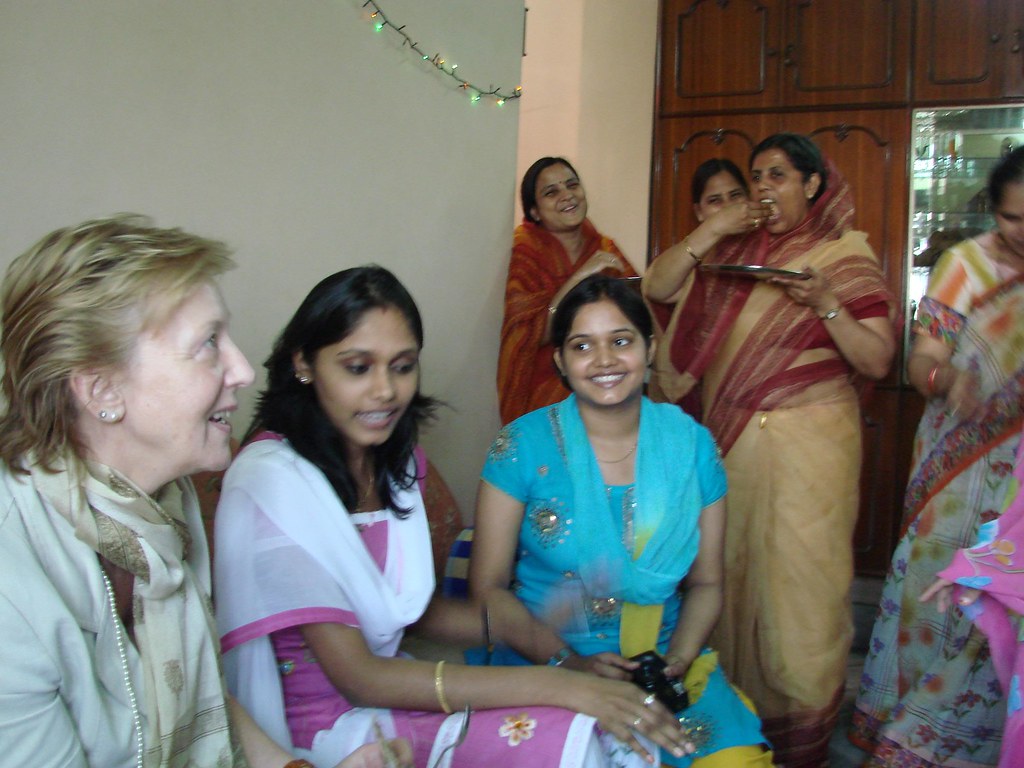 For relatives it is self-understood to support the child's or youngster's parents in matters of transport and escort. For the children, the community group activities mean to learn in a natural way to cope with other people of different age, fellow children or adults, in a different environment than school or sports.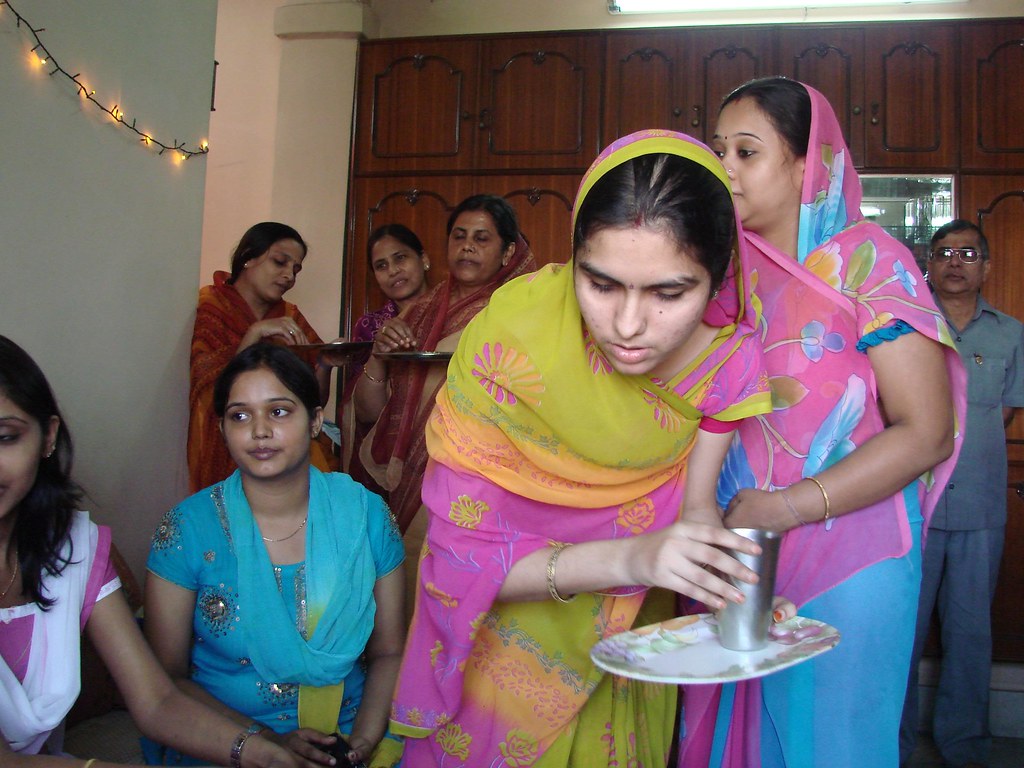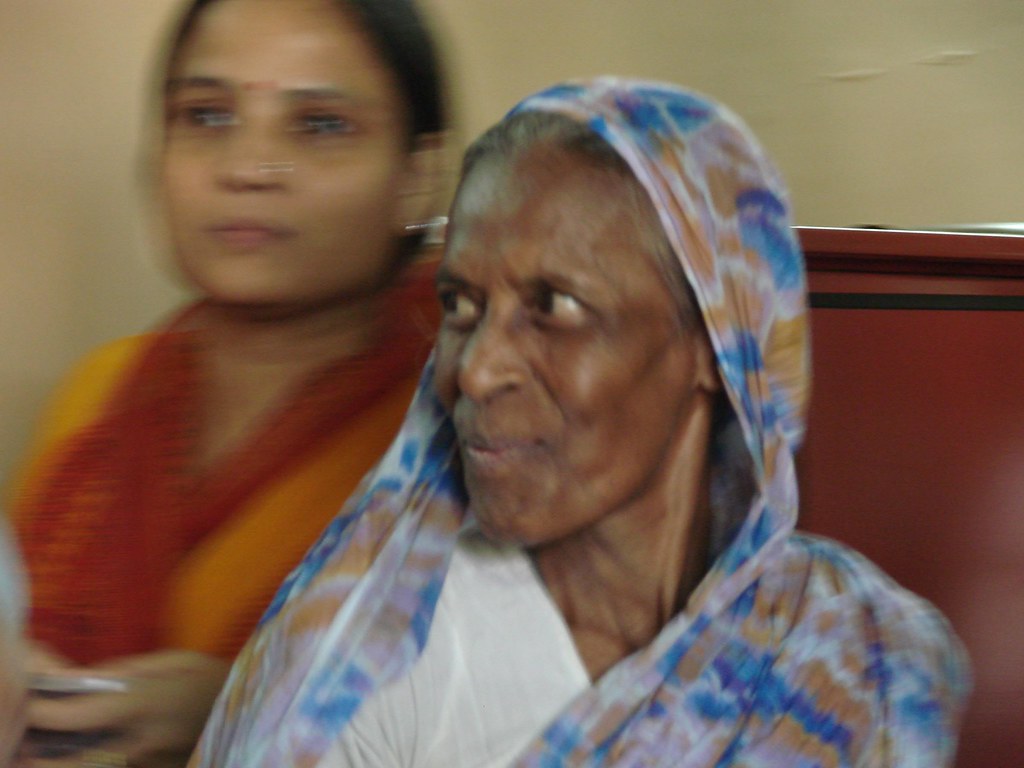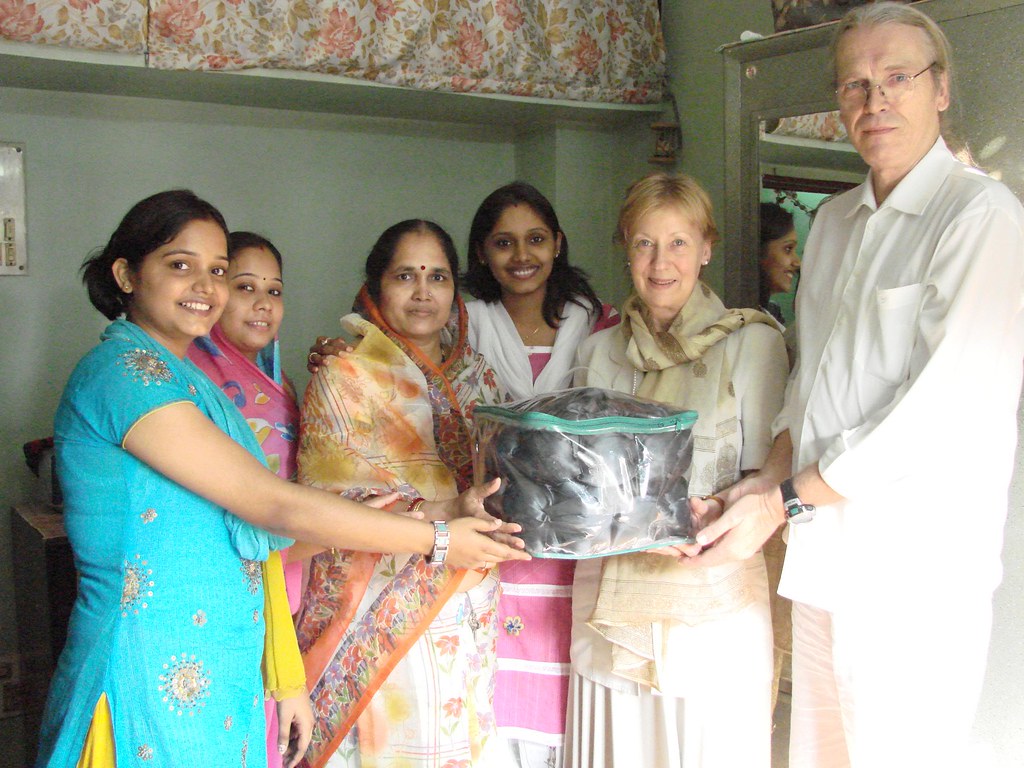 Many families were there with their children, in our remembrance the apartment was extended like a palace, just because so many happy people were there. This was not all! Now it is time to talk of the again delicious food we were offered! We wonder with how many people we had lunch there, but we remember exactly that it was very tasty and everybody enjoyed the others' company.
It seems incredible, but at the end, we left this hospitable home with many gifts. We had difficulties to put all cheerful rememberances to our friends in the suitcase, which fortunately was not fully packed according to the 3-days stay.