The annual gathering for Maryada Mahotsav, the Festival of Rules is a very important event for the Jain Terapanth Sangh. At the end of Chaturmas monks and nuns start their foot journey from all over India to the location of the festival, Samani jis from USA and UK their annual trip to India. During the festival the ascetics give reports on their activities to the head of Terapanth. Some of them in public. H.H. Acharya Mahapragya at present the 10th Acharya, either gives appraisal and encouragement or suggestions how to repent for purification and further spiritual development. This is so important because the saints how they are called by the lay followers have the task to uplift the spirit of all members of the community. No easy task. One not only has to know the human weaknesses, but also encounter them with compassion and universal love. Neither attachment, nor aversion should veil the purity of mind and emotions. Therefore the purification of those who have dedicated their lives to totally practice the Jain values in following the five Mahavratas is so important.
The main event of the festival is the read out of the constitutional letter laid down about 250 years ago from the founder of Jain Terapanth, Acharya Bikshu. In this Letter of Conduct, Maryada Patra, the path to purification and realisation of the five Mahavratas for Terapanth ascetics meticulously is described. The actual head of Terapanth gives his comments in form of guidelines how ascetics should realise the principles of this spiritual constitution in daily life. Then he shows the original Letter of Conduct, while the monks and nuns are queuing up to express their loyalty to their spiritual constitution in public, witnessed by the lay followers. This provides orientation for monks and nuns which activities are expected from them by the lay followers, who in return give them food, Gochari and shelter in their homes or villages, and pay the travel expenses for Samans and Samanis who are allowed to travel with means of transport.
On this third day of 146th Maryada Mahotsav we were present in Taal Stadium Sri Dungargarh and have caught some impressions of the day. As we do not understand the language, we limit our observations to spiritual and body language, which is amazingly clear in reference to dedication, devotion, truthfulness, universal love and friendliness.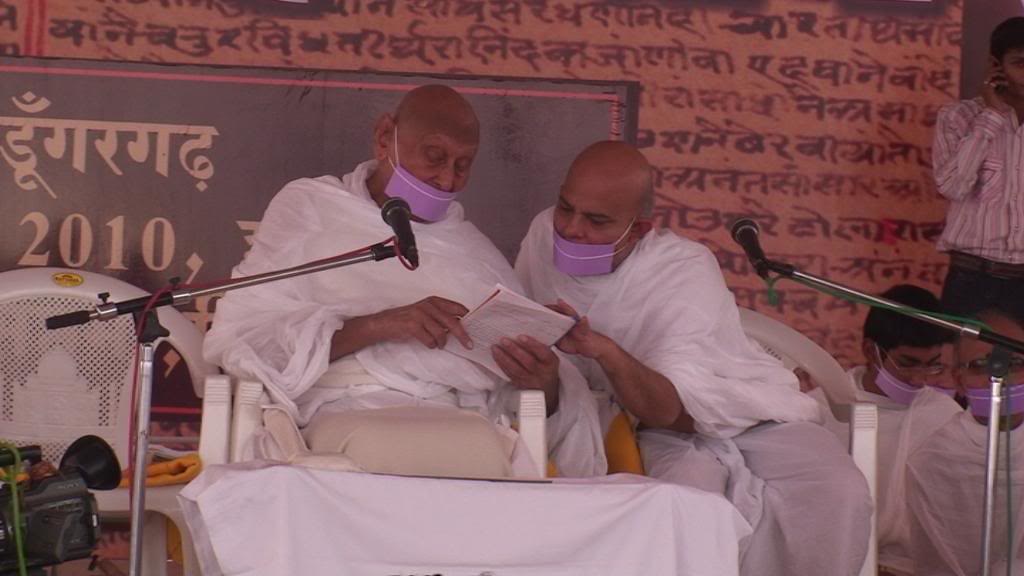 H.H. Acharya Mahapragya & Yuvacharya Mahashraman
H.H. Acharya Mahapragya & Yuvacharya Mahashraman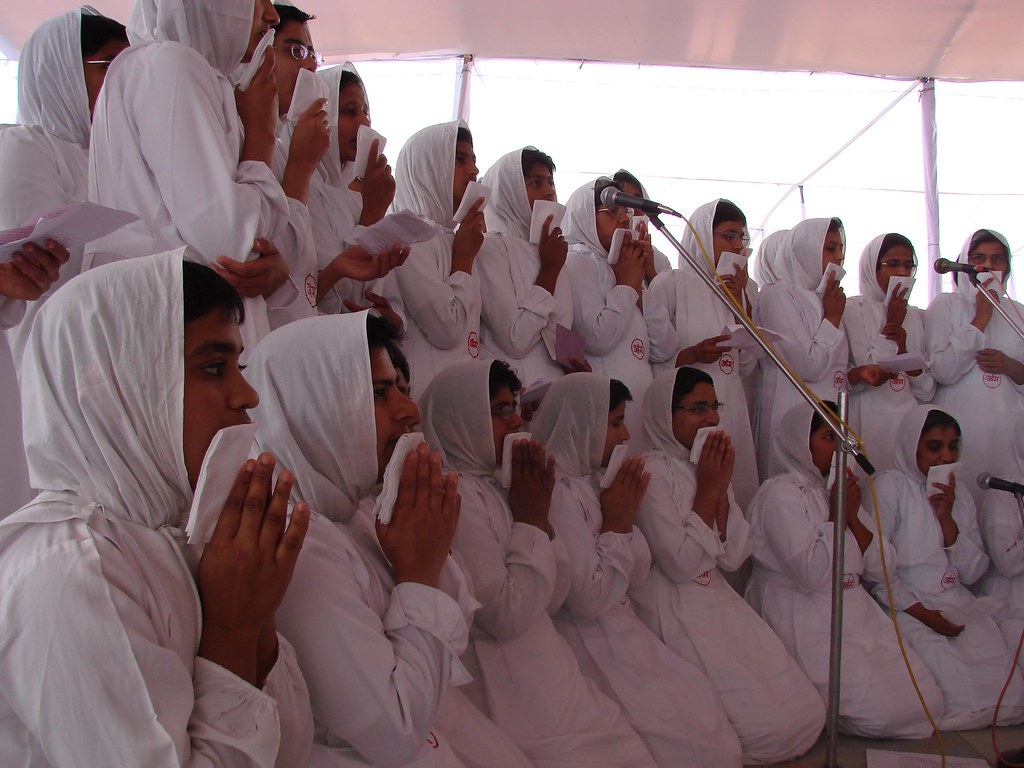 Samanis reciting spiritual song
A group of Samani jis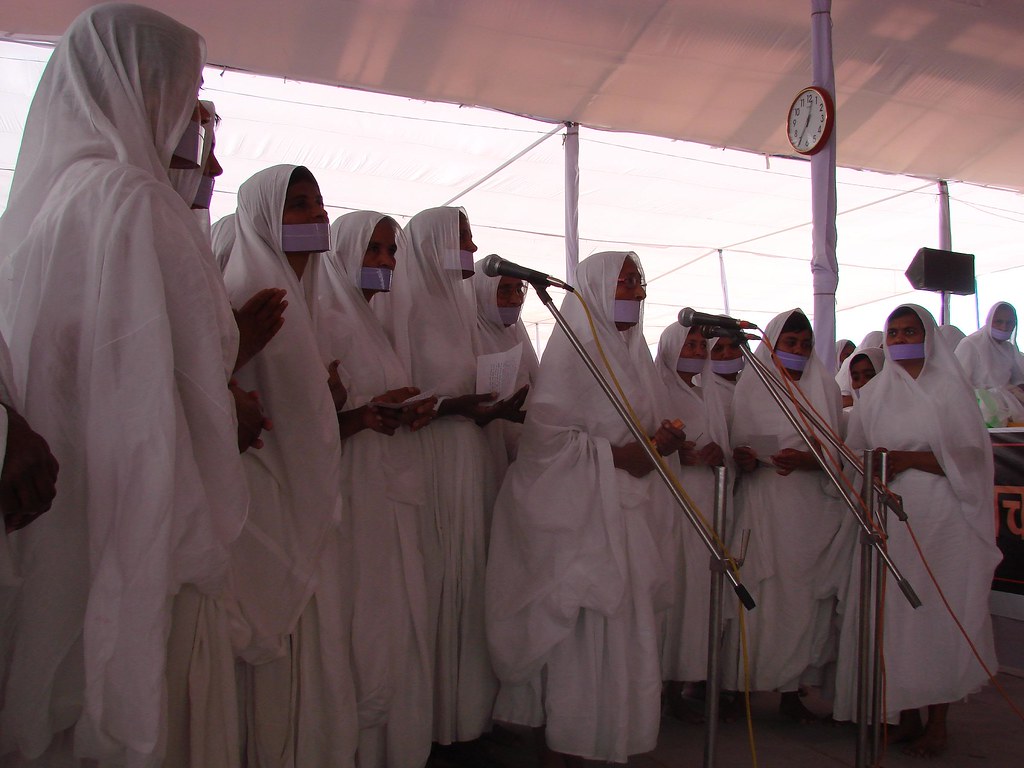 Sadhvis reciting spiritual song
A group of Sadhvi shrees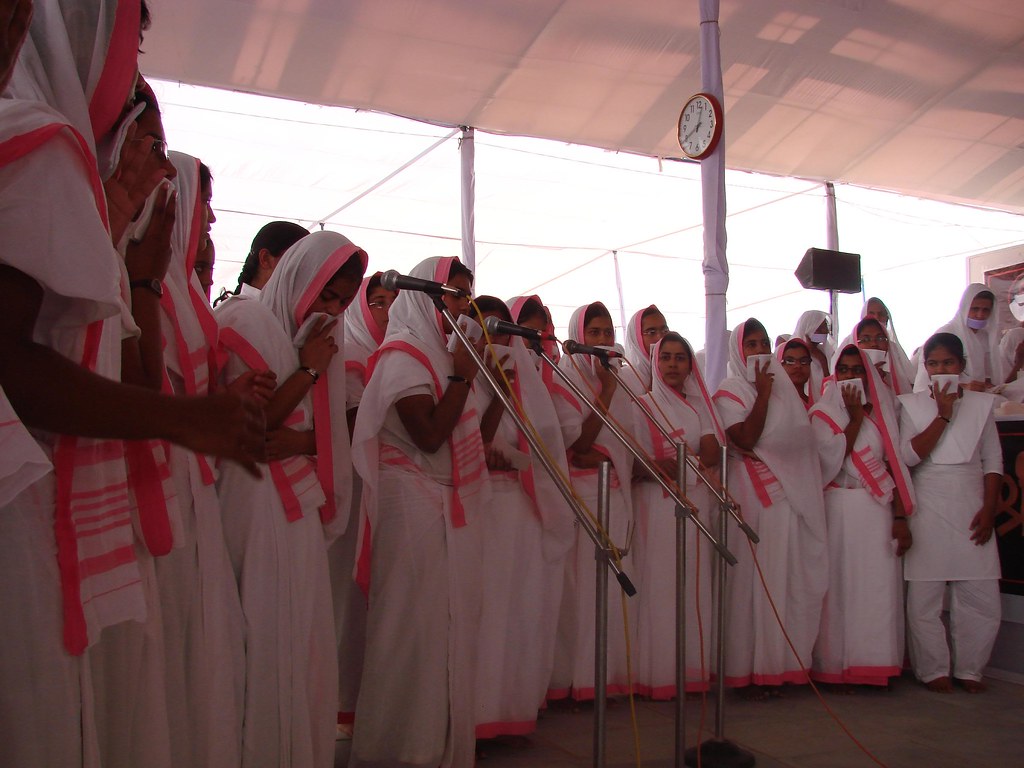 Public performance of novices, Mumukshus
A group of Mumukshu sisters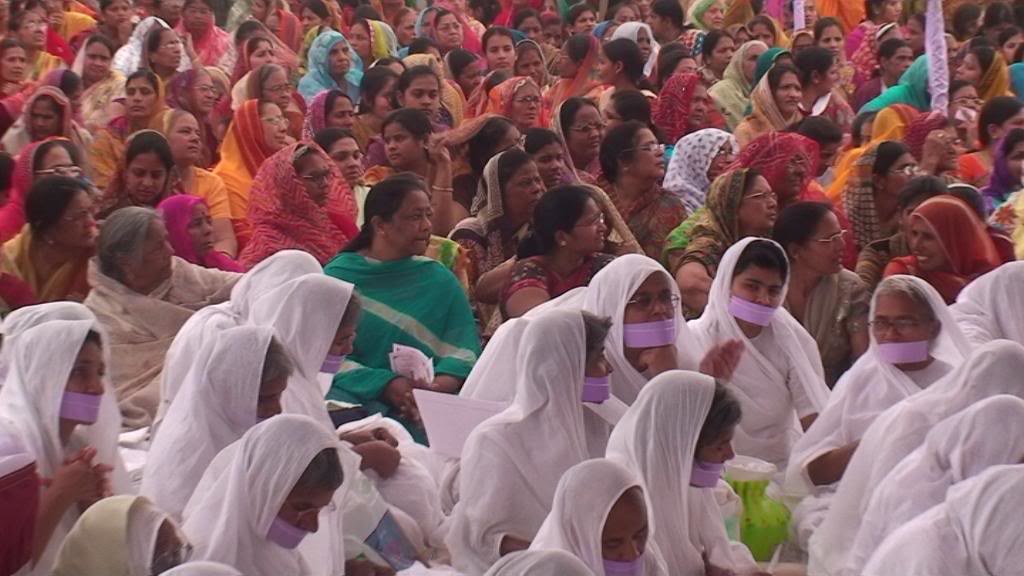 Sadhvis & female lay followers
Sadhvis & female lay followers
Samani reciting spiritual song
Samani reciting spiritual song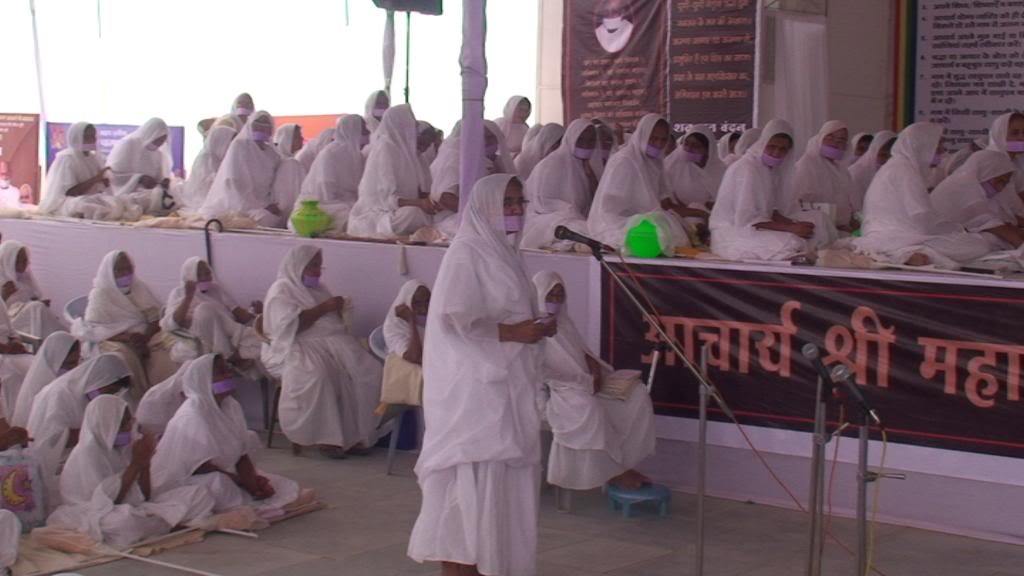 Sadhvi in her speech
Sadhvi in her speech