Shri Bharmalji Swami - the second Acharya of Terapanth Jain religious order was born in vid samvat 1803 (1747 CE) in the village Muhaa of Me war in Rajasthan. His father's name was Kishnoji and mother's name was Dharini. When he was just ten years old, along with his father he embraced asceticism by Bhikanji in Sthanakvasi Jain Tradition. He was simple, polite and devout. He had unshakable faith in truth. From childhood days itself he stood by truth. He considered life-insignificant if it was devoid of truth. The incident of conditional fasting bears proof to it.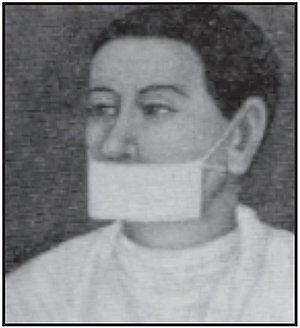 When Acharya shri Bhikhanji separated from sthanakvasi order, both Bharmalji and his father Kishnoji were among the ascetics who owed their alligiance to him. Kishanoji was temperamentally prone to anger. He flared up at the slightest provocation. Hence Acharya Shri refused to take him along with others. Kishnoji said, "If you do not take me with you, I will not let Bharmal also to go along with you." Swamiji replied, 'you may do as you wish.' Kishnoji asked Bharmalji swami to go with him. Though Bharmalji had not even an iota of desire to get separate from Acharya shri. Circumstances compelled him to go with his father. He thought that without his father's permission Acharya shri wouldn't initiate him into his order. He soon stood up and followed his father. After crossing some distance, they stayed at a place. Seeing Kishnoji calm and peaceful, he requested to him, 'kindly permit me to stay with Bhikhanji. Why do you object, if I observe pure restraint by staying with him?' Kishnoji paid no heed to what his son said. Then Bharmalji said, "Well! I will do as you wish. I will stay with you but just listen; I vow to renounce accepting food and water by your hands all my life. It means I will neither eat anything nor drink water." Kishnoji took it for a child's utterance and ignored it altogether.
The father and the son moved further and stayed at another place. When it was time for alms, he went with his bowls and brought the alms. Bharmal reminded the father of his vow not to eat anything and said- 'Oh father! My vow cannot be violated even if the sun rises from the west instead of east. My decision is based on truth and I am firm in my resolution. Please! accept my humble request and eat your meal. As I cannot eat here as long as this body lasts.' His father thought that it was a simple problem but it turned out to be a complex one. Sometimes Kishnoji forced him to eat but muni Bharmal didn't budge an inch from his stand.
Thus, a day passed but Muni Bharmal neither ate anything nor did he drink water. On the second day too, the young muni remained determined and unmoved. Kishnoji used different ways to persuade him but a fourteen year old muni's resolution and determination thwarted his father's plan.
Ultimately his father said, "Oh son! What is this? You do not want even to live with me?" Bharmal ji Swami replied to his father in these words:-
"Respected father, I am not displeased to live with you. I was initiated into ascetic life together with you and so far I have lived with you. But now my only wish is to achieve the objective for which I have renounced the household life. Therefore I only urge you to allow me to be initiated again with Acharya shri Bhikhanji." Father relented when he saw that the child monk was firm and determined in his attitude. On the third day he went to Acharya Bhikshu and entrusted the son to him. Kishnoji requested him to suggest for him a proper place to live. Acharya Bhikanji sent him to the Jayamal's sect and initiated Bharmal into his own order. Then he gave food to him putting an end to two days of fasting and accepted new ascetic life along with
Acharya Bhikshu at Kelwa (Mewar).
Fearlessness
Muni Bharmal was a fearless monk from his childhood itself. One day, when Acharya Bhikshu was having his first chaturmas at Kelwa in andheri ori (darkroom), Muni Bharmal went out for parishthapan (to dispose water in mind). After being free from it, when he returned to the room a snake wound itself around hig legs. Muni Bharmal was not panicked. He stood calmly at the same place. Acharaya Bhikshu came out and recited the sacred Navkar Mantra. The snake released the grip of his legs and disappeared. This incident shows that even at the age of 14 years Muni Bharmal has the guts for fearless disposition, which was really astounding.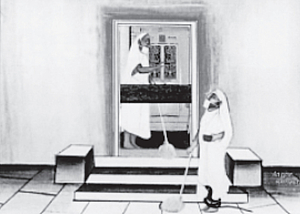 Question:
Why did Bharmalji undertake conditional fasting?
Why did Acharya shri Bhikhanji not take Kishnoji with him?
After how many days fasting did Muni Bharmal take food?
Where was Acharya Bharmalji born?