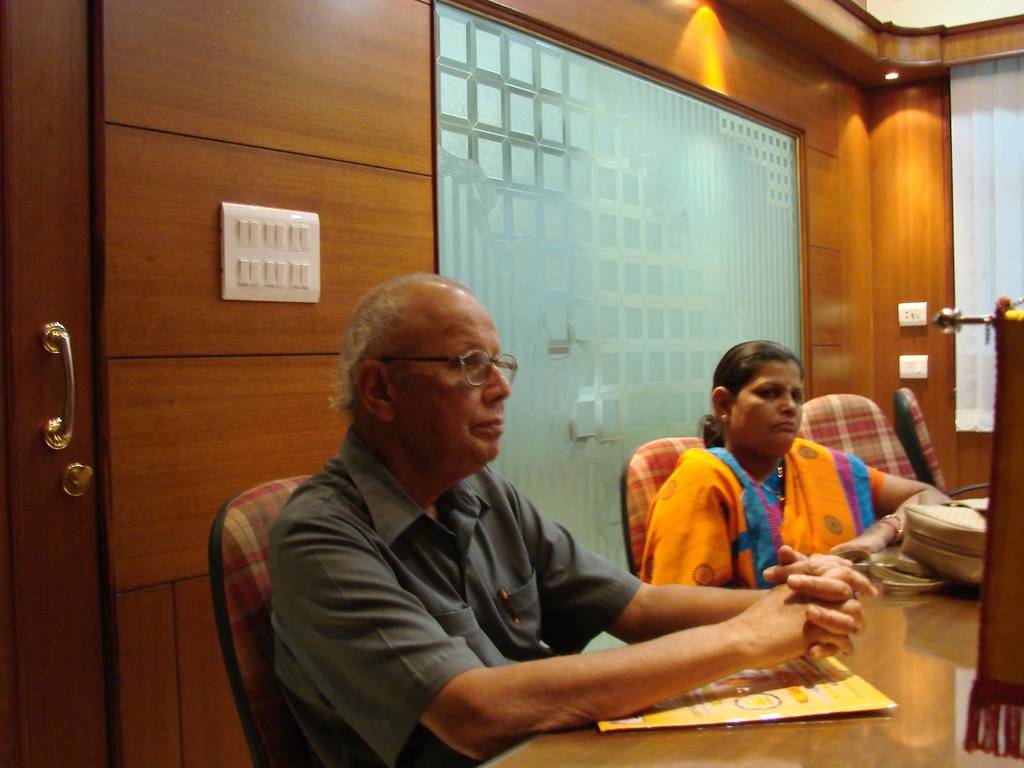 17.11.2006
It was our great luck that we had the opportunity to meet many dignitaries of Terapanth Maha Sabha and Mahila Mandal that afternoon at Terapanth Vidyalaya. Although there was no schedule, there was time for talks in depth with Shri Jatanlal Rampuria, son of late scholar of Jainism Shri Chand Rampuria, Shri Rajkaran Sirohia, president of Maha Sabha, Shri Surendra Choraria, president of Jain Vishva Bharati Ladnun and with a group of Mahila Mandal led by Smt. Pratibha Kothari, president of Mahila Mandal Kolkata.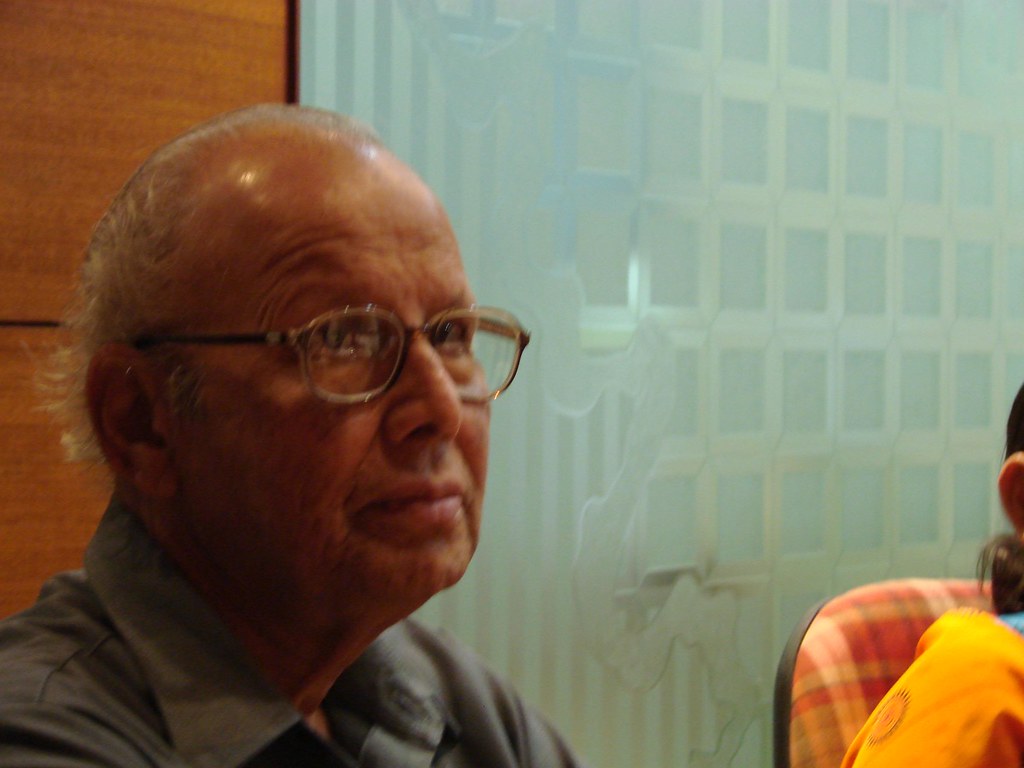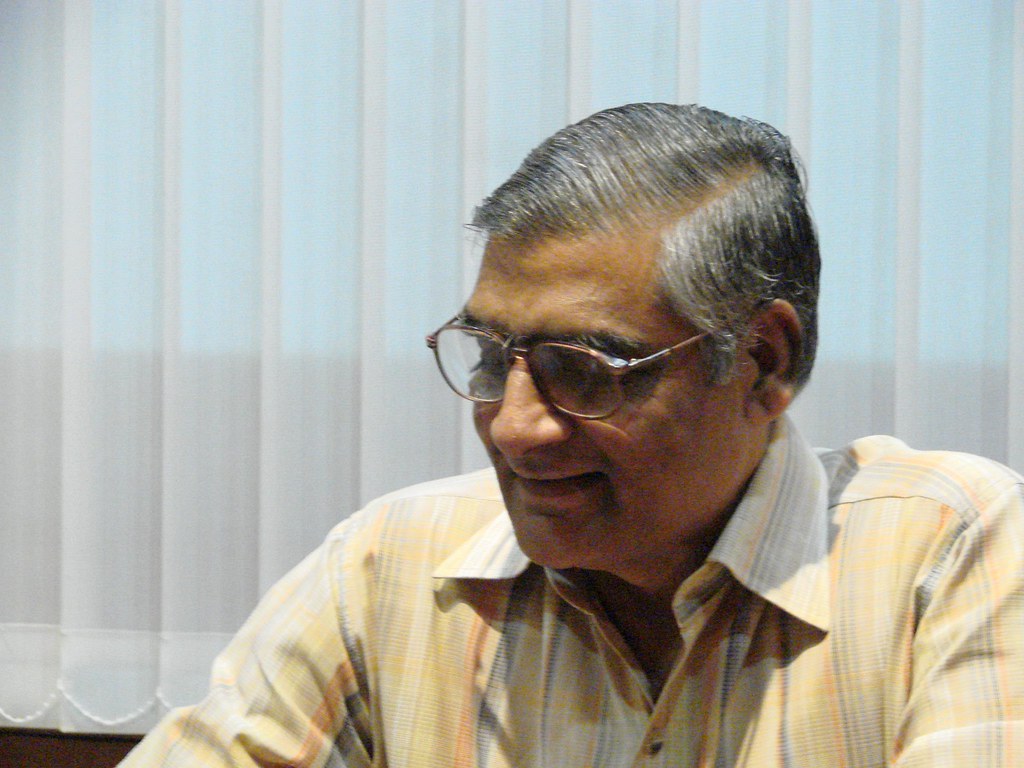 Shri Jatanlal Rampuria was very interested to know how we were exposed to Acharya Mahaprajna's teachings and how we are actually living and working. We told him in short: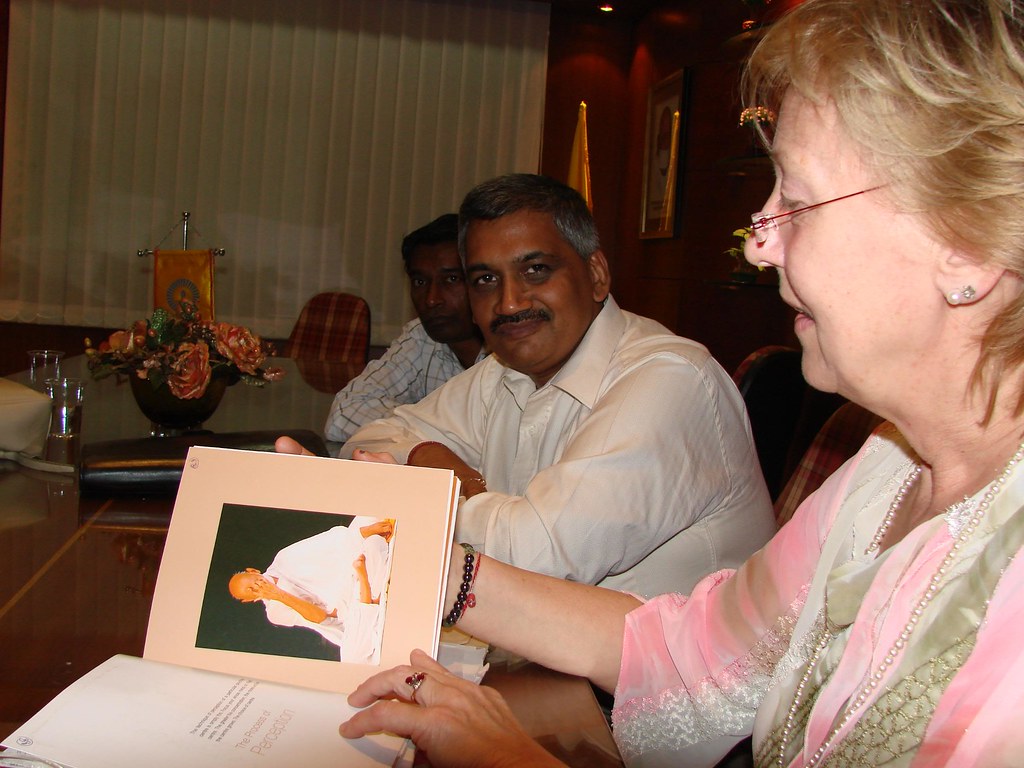 Samani Madhur Pragya introduced the system of Preksha Meditation, Jeevan Vigyan and Anuvrat in Berlin to us in 1997 and then guided a session of Preksha Meditation. Fortunately, Karuna participated in that session, which brought the inspiration to meet H.H. Acharya Mahaprajna in 2000 and become followers of Jain Dharma.
Practice of meditation brought the big transformation of our life, which resulted in reading, scanning and publishing the books of Acharyashree and made them a part of our daily life by realising his teachings.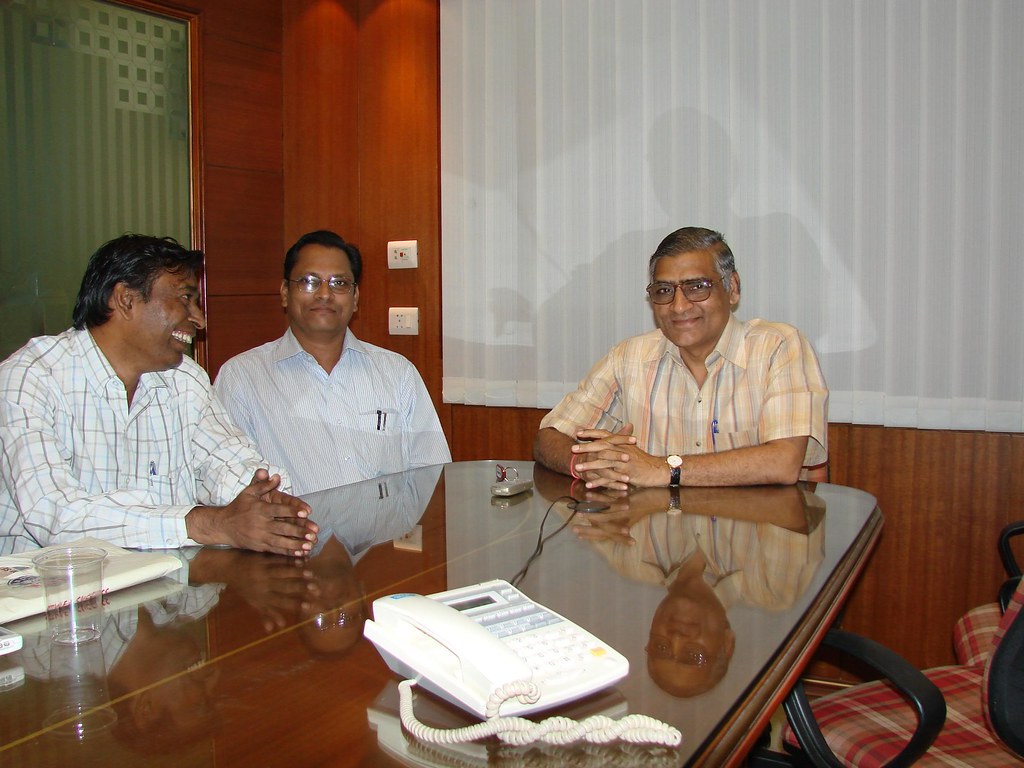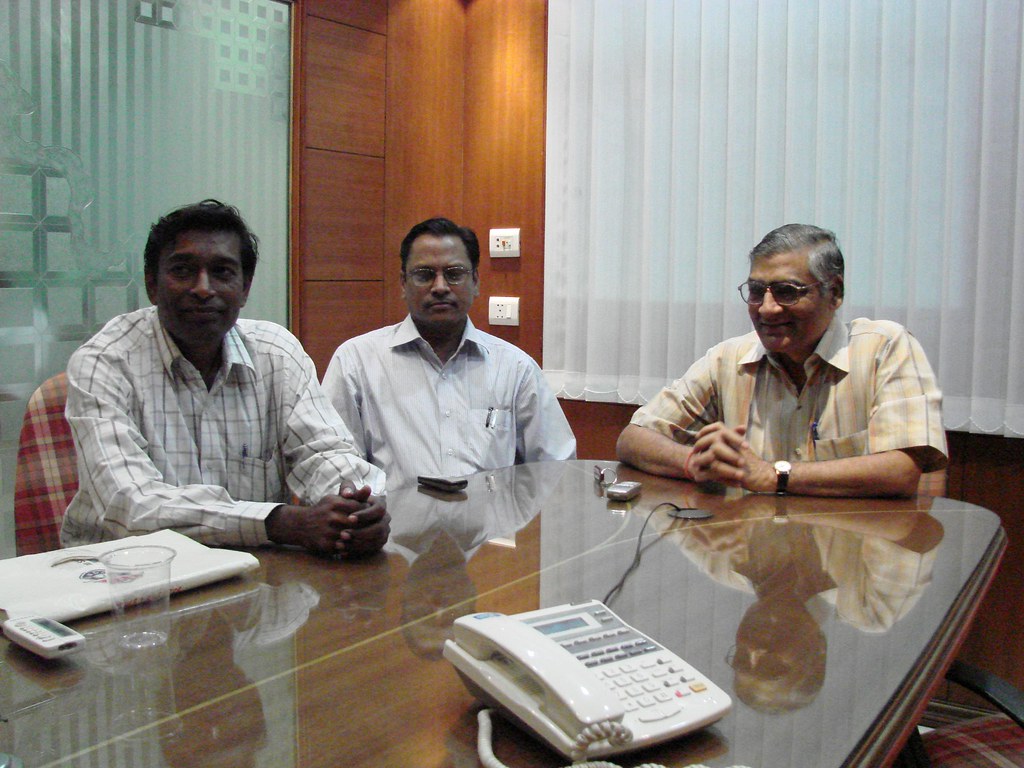 Shri Jatanlal Rampuria has the rare quality of being an active listener, which we enjoyed the whole afternoon. We estimated his attitude of listening and talking in a very balanced way. He told us how happy he is that Bodhi lectures are regularly held in memoriam of his late father who was during his whole life deeply involved with research on Jainism and education.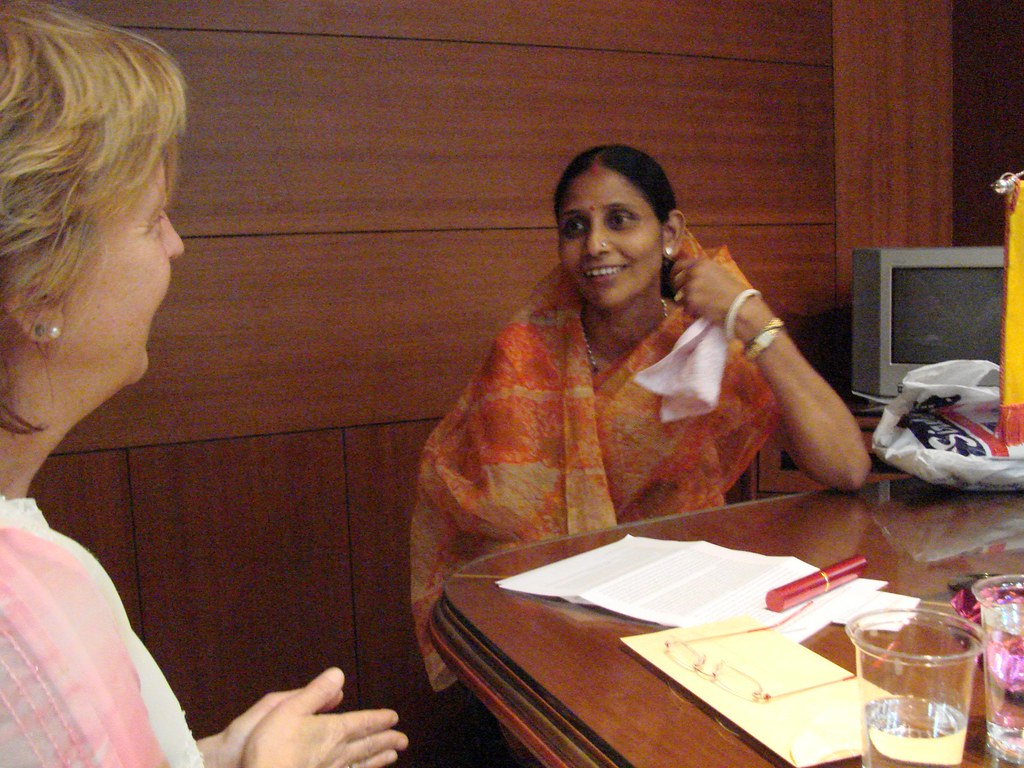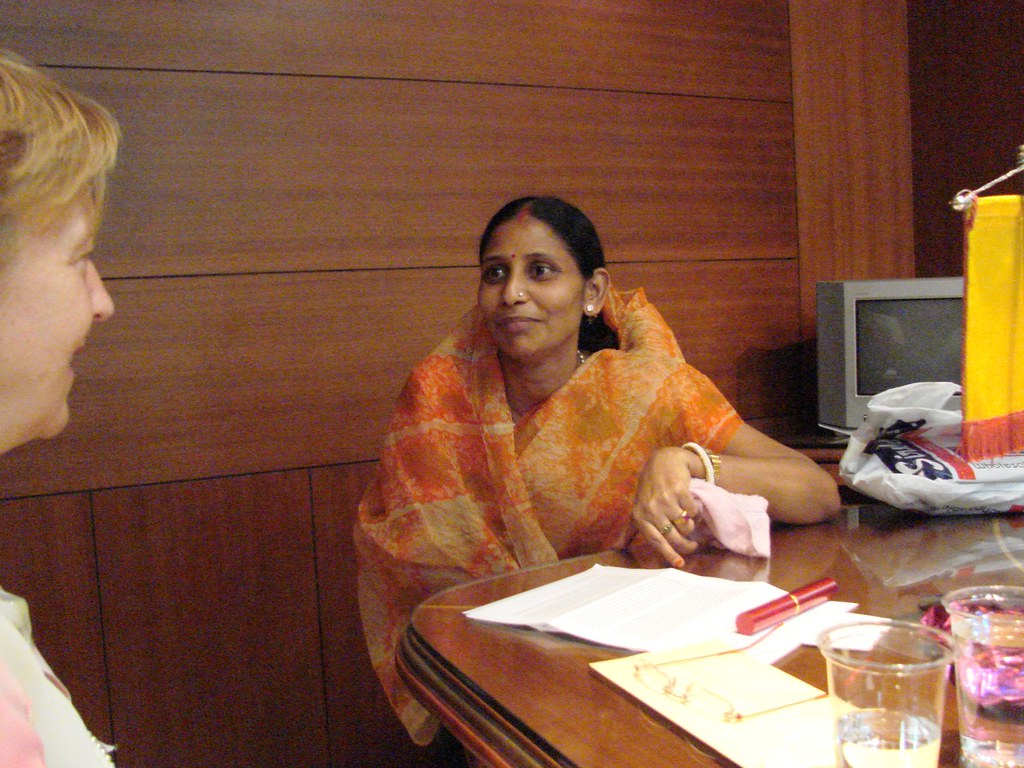 Shri Rajkaran Sirohia also had given his time to us for the whole afternoon in spite of his straight schedule. He promised to support the spreading of HereNow4U and to ask members of the Maha Sabha network all over India to provide news on their activities for the readers of HereNow4U.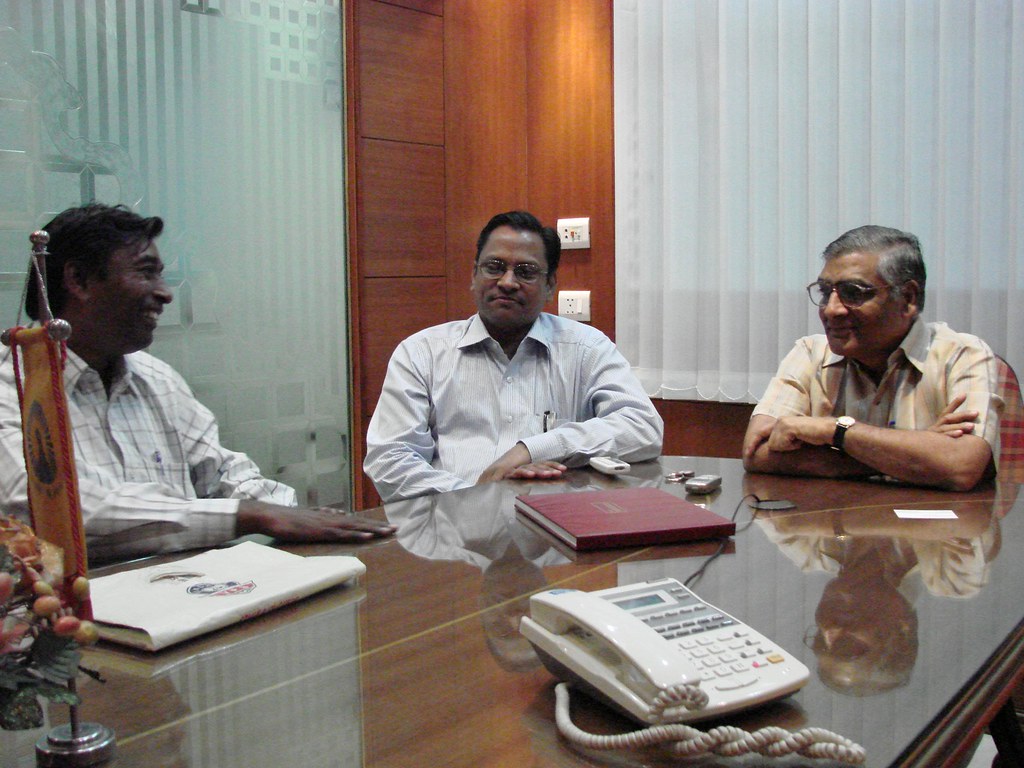 Shri Surendra Choraria contributed with his insights to this afternoon in an atmosphere of amity and cooperation.
The youngest son of Swami Dharmanandji joined us for some time, we were happy to meet him again in his hometown. In 2005 we had met him already in Adhyatma Sadhana Kendra New-Delhi when he had visited his parents.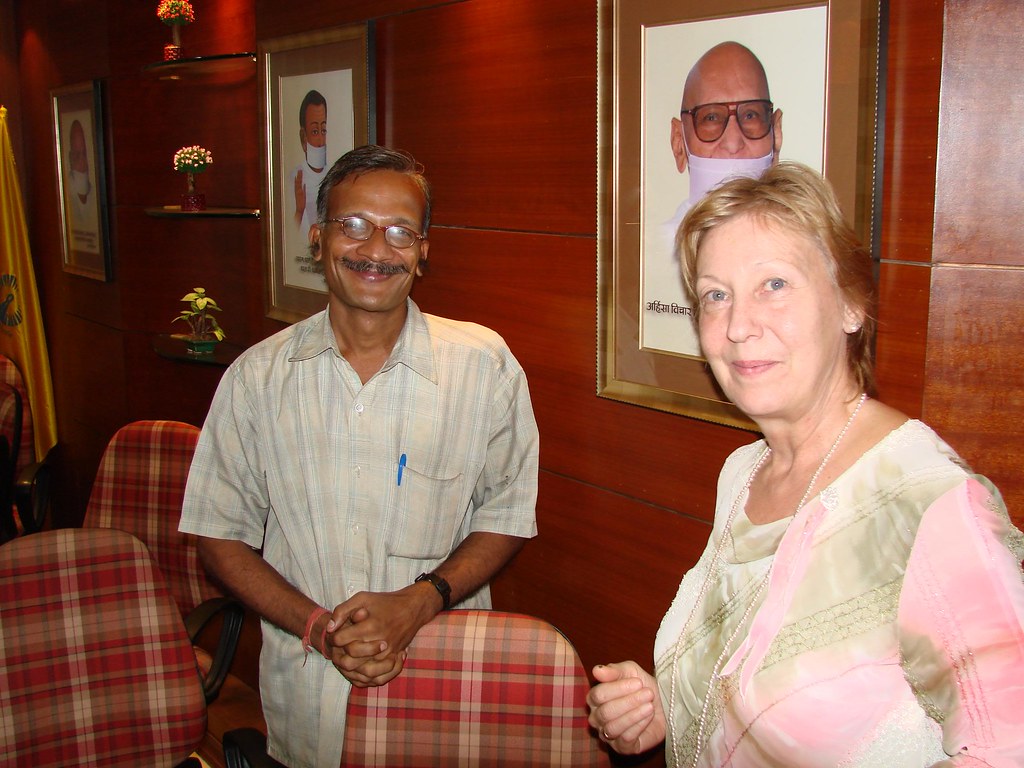 A young lady came in and sat down. Her presence was the reminder for Sushil Bafana that the ladies of Mahila Mandal were awaiting us in the first floor. We took farewell and expressed the hope to meet again.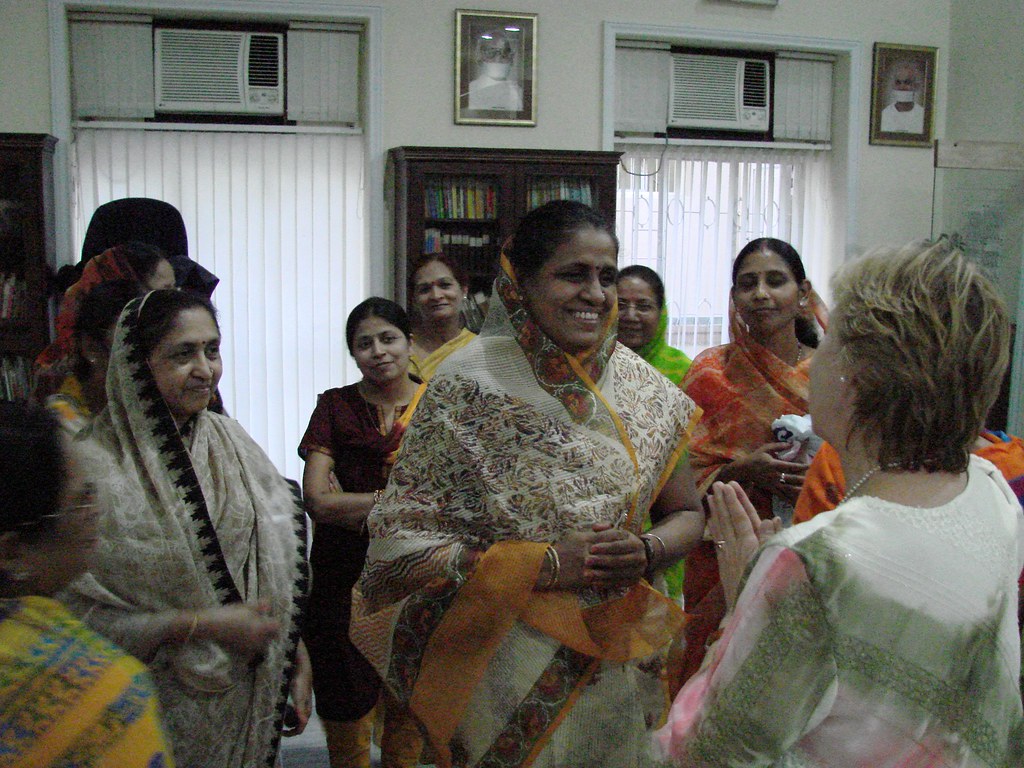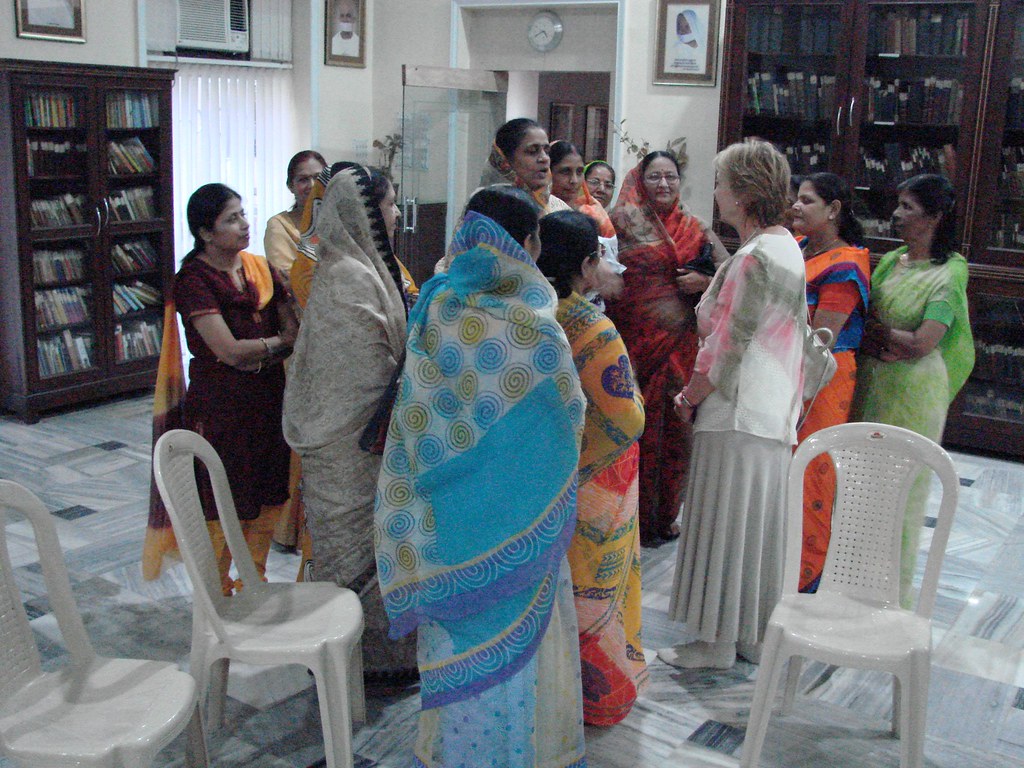 Smt. Pratibha Kothari and a group of ladies gave a very warm welcome to us. We met in the library hall where the monthly Bodhi Lectures are held.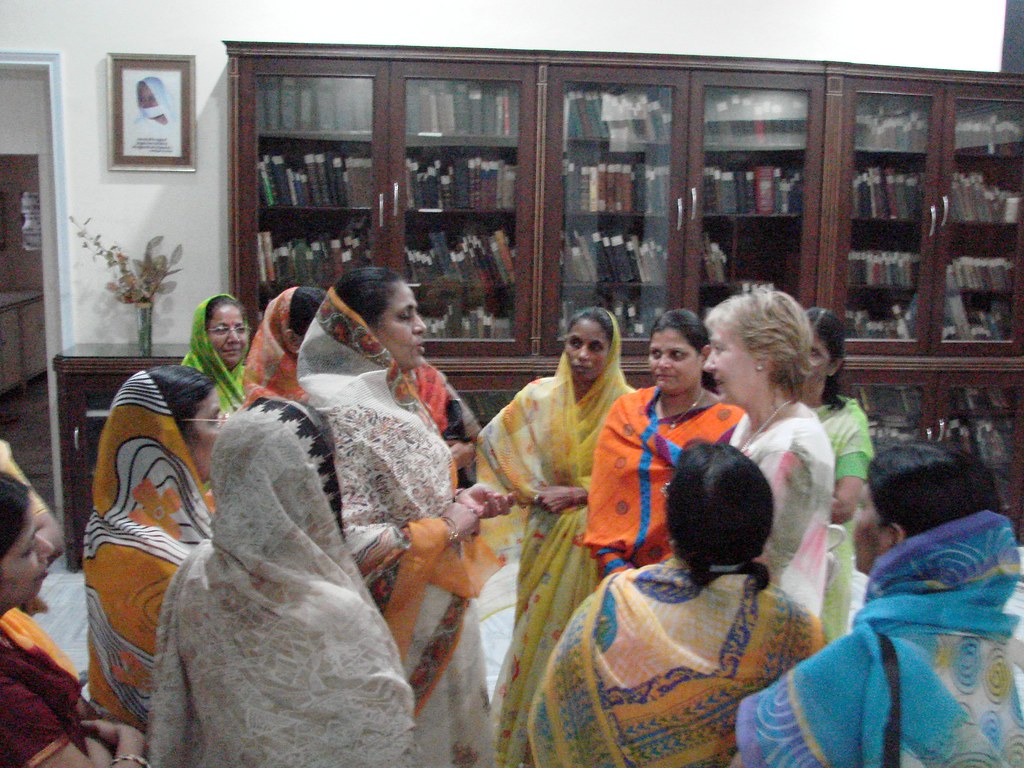 This impressive afternoon had given personality to many names familiar to us, and full-heartedly we confirm what Sushil Bafana had mentioned in his speech this morning, in Kolkata live many outstanding personalities.