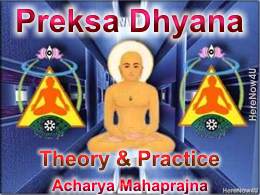 Every one does desire to protect himself from the miseries accruing from sin, by seeking refuge in religion. That is, one wants to escape the consequences of sinful life. Bad habits, vicious mentality, anxiety, agitation and mental tension - all these result from a sinful life, but one wants to get rid of them. Everyone wants peace, harmony, freedom from tension, sym­pathy and friendship. This is why one desires to take refuge in religiousness.
The problem is that now-a-days (so-called) religious leaders have devalued the moral principles and have tried to establish ritualistic traditionalism as religion. The true religion, which should not be dogmatic or doctrinaire but practical and dynamic, has unfortunately been shorn off its practical side. The creed, which is merely doctrinaire, which does not seek fresh knowledge, which is not dynamic enough to search and advance its knowledge and wisdom, is reduced to traditionalism, communalism and sectarianism, and is no longer qualified to be called 'religion'. In the course of time, like static pool-water, it would become foul. The creed which does not care to expand its own wisdom by research and practice but teaches its adherents wholly by exhortations and traditions with their attendant myths, legends and superstitions, cannot hope to be of any significant benefit to them.
In reality, experimental research and actual experience is the spirit of religion. The proof of potency and truth of such a religion is that its followers can positively change for the better. That in spite of accepting the protection of religion-and adopting a religious way of life, one does not change for the better, is improbable. The basic principle of being religious (i.e. adopting a virtuous way to life) is to commence transmutation. Virtuous traits and religious characteristics become evident in the attitude and behaviour of a truly religious person.
We have seen that the change in synthesis of the hormones from the endocrine system results in attitudinal change. Simultaneously, the transmutation of lesya also commences. When the transmutation is established, the compulsive impetus to the bad habits and vicious mentality vanishes.
The frequency of the waves of krsna lesya is very high and the wave-length very short. Compared to electromagnetic wave in nila lesya the wave-length decreases and frequency increases faster. The change continues until it culminates in sukla lesya where the frequency is practically infinite and wave-length is zero. The transmutation is total.